Written by SGN Scoops on February 13, 2013 – 7:45 pm -
Seattle: It's never too early to introduce your kids to a regular devotional routine or ways in which they can let their light shine in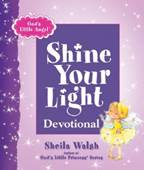 their daily lives. The Shine Your Light Devotional (Tommy Nelson/February 19, 2013/ISBN 978-1-4003-2069-1/$16.99) by renowned Bible teacher  Sheila Walsh allows parents to do just that. On February 26 at 8 PM EST/5 PM, Walsh will be hosting a webcast to connect with moms and highlight this new release.
 Young girls need to know that they can be bright, shining lights for God—and this new devotional will teach them to do so by thanking God, learning His Word, telling others about Him, and showing His love to everyone they meet.
More than 50 devotions help girls see that God wants us to learn about Him and to put His Word in action. Memory verses, prayers, "Shine Your Light" activities that focus on serving God each day, and devotional thoughts explore how little girls can be more like Jesus. With lots of sparkles and even more great biblical applications and encouragement, the Shine Your Light Devotional is sure to be a favorite part of a little girl's day.
"I wish I had understood when I was a young girl struggling with shame and self-doubt that God loved me just the way I was – that's what I want for the girls in our life," explains Walsh. "Let them grow up strong in the knowledge that they are Daughters of the King."
The Shine Your Light Devotional incorporates artwork from Walsh's latest series of God's Little Angel™ storybooks. These stories follow on the heels of Walsh's wildly successful God's Little Princess series, which has won the National Retailer's Choice Award twice and is the most popular Christian brand for young girls in the US.
During the February 26 interactive webcast, the audience can submit questions for Walsh to answer, join a live chat with other parents, and be eligible to win a variety of prizes, including copies of Shine Your Light.  Participants can join the webcast via the author's Facebook page or for those who do not have a Facebook account, the Litfuse Publicity Group website.
Tags:
Children's Devotionals
,
Childrens Ministries
,
Litfuse Publicity
,
Sheila Walsh
Posted in
announcements
|
Comments Off

on Bestselling Author Sheila Walsh to Host Webcast
Written by SGN Scoops Staff on September 19, 2012 – 11:43 am -
(New York, NY – September 19, 2012) – 2012 has been a big year for Christian artists Sandi Patty and Jason Crabb, with

Patty touring all over the world and Crabb being awarded with Male Artist of the Year and Artist of the Year at the GMA Dove Awards. The year isn't winding down for these two gospel stars though. Today, Sandi Patty and Jason Crabb are ecstatic to announce a 2012 "Christmas Celebration" tour together. The two are blessed to be working together and will announce cities they will be stopping through along with other details in the coming weeks.
Patty and Crabb couldn't be more thrilled to be working together. Crabb exclaims: "I'm excited to join Sandi Patty for "A Christmas Celebration." If you've ever heard her sing, you know why she's called "The Voice"! I am thrilled and honored to share the stage and this special time of year with her. It's gonna' be great!" Patty is just as excited, stating: "I cannot tell you how excited I am to be touring with Jason Crabb. I am such a huge fan of him and his music and it is such a joy for me to share this Christmas season traveling the country singing with him."
This won't be the last time Patty and Crabb will work together either. The pair is also happy to announce the second "Sandi Patty & Friends Cruise" which will feature Jason Crabb and other special guests such as Larnelle Harris, Selah, Anita Renfroe, Angie Smith, Sheila Walsh and Jim Lyon. The Caribbean cruise will depart from Ft. Lauderdale, FL. and set sail February 23, 2014 through March 2, 2014. Be on the lookout for more information on this amazing event combining the luxury of a Caribbean cruise and wonderful entertainment.
Patty and Crabb will keep busy leading up to the cruise. Both artists are set to release new albums during 2013. Patty is currently working on her new album which is set to release in the early fall of next year. Crabb is also working on an album with producers Ed Cash, Jay DeMarcus and Wayne Haun which is due out early next year.
About Sandi Patty:
Sandi Patty has won 40 Dove Awards, five Grammy Awards, four Billboard Music Awards and became a Gospel Music Hall of Fame inductee in 2004. Her albums have sold more than 11 million units, garnering her three platinum and five gold recordings. As the most-awarded female vocalist in contemporary Christian music history, her voice is still the gold standard by which all who follow are measured. Patty latest release "Broadway Stories" features her favorite Broadway songs. She has been blessed to perform these songs with several symphony orchestras.
About Jason Crabb:
Known not only as a singer but also as a musician, author, and host, Jason Crabb was born to bless the world through his talents. In 2009, Crabb's solo career took off, gaining him one Dove award after another leading him to winning over 20 Dove Awards, a Grammy Award and most recently Soloist of the Year award from NQC Music Awards. This past year, Crabb was honored to be awarded with not only the Male Artist of the Year award at the GMA Dove Awards but also the Artist of the Year award.
For more information and to stay up to date with Sandi Patty and Jason Crabb, please visit:
Tags:
Angie Smith
,
Anita Renfroe
,
christmas
,
Jason Crabb
,
larnelle harris
,
sandi patty
,
Selah
,
Sheila Walsh
,
Southern Gospel News
Posted in
announcements
,
christian entertainment
|
Comments Off

on ICONIC MUSIC ARTIST SANDI PATTY TEAMS UP WITH GRAMMY-WINNING ARTIST JASON CRABB TO BRING "A CHRISTMAS CELEBRATION" TO A CITY NEAR YOU
Written by SGN Scoops Staff on May 10, 2012 – 9:48 am -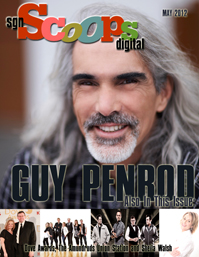 We are excited about the May issue of Scoops Magazine! We are featuring Guy Penrod as our cover story. Also in this issues we are highlighting Union Street, The Amundruds, Paul Harkey, Ken & Jean Grady and more. We have several special interest stories this month! Sheri Easter shares thoughts on Motherhood, Sheila Walsh talks about Women of Faith, Rhonda Frye shares SGNScoop's Experience at the 43 Annual Dove Awards and Sandi tells of an Easter Weekend filled with Gospel Music! As always, this issue includes Sandi Duncan Clark's New Music Reviews and this month Rhonda reviews Gaither Vocal Band's I AM A PROMISE Children's album complete with a video of kids in action. Tucked between the covers, there are articles of inspiration as well as what songs are topping the charts… Plus a whole lot more! We're proud of our staff for another issue well done! Please share with your family, fans and friends!
Find This Months Magazine Here
Tags:
43 Annual Dove Awards
,
Angela Griffin
,
Easter Weekend
,
Faith
,
family
,
Gaither Vocal Band
,
I AM A PROMISE
,
Jason Crabb
,
Jennifer Campbell
,
john mathis jr
,
Karen Peck & New River
,
Ken and Jean Grady
,
Lorraine Walker
,
Paul Harkey
,
Rhonda Frye
,
rob patz
,
Sandi Duncan Clark
,
Sheila Walsh
,
sheri easter
,
southern gospel concerts
,
Southern Gospel Music
,
Southern Gospel News
,
The Amundruds
,
The Anchormen
,
The Martins
,
Union Street
,
women of faith
Posted in
sgn scoops magazine
|
Comments Off

on May 2012 SGNScoops Magazine
Written by SGN Scoops Staff on April 18, 2011 – 4:39 pm -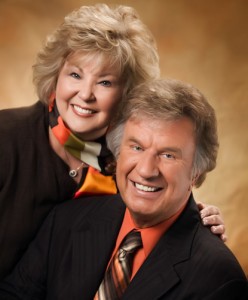 (Nashville, TN)  – The Nashville Choir Presents "A Tribute to the Songs of Bill & Gloria Gaither" at the Schermerhorn Symphony Center on May 1, 2011 at 7:30PM.
This once-in-a-lifetime tribute to the Grammy and Dove Award Winning songs of Bill & Gloria Gaither will fill the hall of Nashville's magnificent Schermerhorn Symphony Center with the sounds of The Nashville Choir and Orchestra, along with performing artists, Amy Grant, Vince Gill, Michael W. Smith, Sandi Patty, Larnelle Harris, The Isaacs, Buddy Greene, Russ Taff, Gordon Mote, Gary McSpadden, Sheila Walsh, Steve Green and the Gaither Vocal Band.
"I was raised on the music of Bill & Gloria Gaither and over the years have been blessed to work with them. All of us at The Nashville Choir are honored to be able to present such a tribute to true Legends of Gospel Music," says John E. Coates, Founder and Director of The Nashville Choir. Dan Posthuma, who along with longtime Gaither associate Ronn Huff is producing the concert, adds: "The impact that Bill & Gloria's music has had on the church in our generation is astounding. We all look forward to an inspiring and emotional evening that pays tribute to these powerful songs!"
At the Gaither's request, the proceeds from the evening will benefit The Gospel Music Trust Fund and The Nashville Choir's work with the homeless, Hope For Nashville.
Tickets are on sale now through the Schermerhorn Symphony Center Box Office, 615-687-6400 or online at  http://www.NashvilleSymphony.org.
ABOUT BILL & GLORIA GAITHER
"The Gaithers are to Christian music what The Beatles are to pop music," said Donna Hilley, when the American Society of Composers, Artists and Publishers (ASCAP) named them "Gospel Songwriters of the Century."
The Gaither's real-life lyrics were born out of their everyday lives as full-time schoolteachers. Bill and Gloria have partnered to write more than 700 songs, including "Because He Lives," "He Touched Me," "Let's Just Praise the Lord," "Something Beautiful" and "The King is Coming," to name just a few of the favorites. Bill and Gloria have performed in concert and shot videos around the world. Sharing their stage with countless up-and-coming artists, Bill and Gloria mentored performers such as Amy Grant, Michael W. Smith, Sandi Patty, and Stephen Curtis Chapman, influencing entire generations of artists.
ABOUT THE NASHVILLE CHOIR
The Nashville Choir was formed in 2005 out of a desire to bring Nashville's Christian community together through music. Under the direction of John E. Coates, The Nashville Choir is an organization of professional-level Christian singers united to show God's glory in the marketplace bringing all denominations and all peoples together to worship with one voice.
In its short history, The Nashville Choir has appeared at prestigious events in the city including: 3 Community Hymn Sings with the Nashville Symphony, the annual Tennessee Prayer Breakfast since 2007, and at the Inauguration of Governor Bill Haslam. The Nashville Choir recorded "Just As I Am" for the Billy Graham Library in Charlotte, NC, and most recently recorded the choral parts for Walt Disney's "World Of Color" in California. The Nashville Choir's heart is firmly planted in Nashville with benefits performed for the Salvation Army, the Rescue Mission, and Room In The Inn. For more information on The Nashville Choir, please visit www.thenashvillechoir.org
Tags:
amy grant
,
bill gaither
,
Buddy Greene
,
Dove Award
,
Gaither Vocal Band
,
Gary McSpadden
,
gordon mote
,
larnelle harris
,
Michael W. Smith
,
russ taff
,
sandi patty
,
Sheila Walsh
,
Steve Green
,
the isaacs
,
Vince Gill
Posted in
announcements
,
christian entertainment
,
gospel events
|
Comments Off

on THE NASHVILLE CHOIR PRESENTS, "A TRIBUTE TO THE SONGS OF BILL & GLORIA GAITHER," MAY 1 AT THE SCHERMERHORN SYMPHONY CENTER IN NASHVILLE, TN