Written by SGN Scoops on September 10, 2012 – 6:01 am -
Write About Jesus, a workshop for Christian Songwriters, announces two new faces for this year's conference:
Jennie Lee Riddle and Michael Farren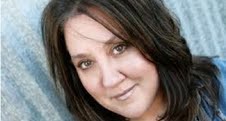 Jennie Lee Riddle is a passionate worship leader, team trainer, songwriter, and conference speaker. She is honored as a three-time Dove award winner, top five CCLI songwriter, and BMI award winner for top 25 radio. Jennie is best known for authoring "Revelation Song" which had a 17 week run at #1 and current radio hit, "When The Stars Burn Down." Numerous artists have covered Jennie's songs, including, Kari Jobe, Gateway Worship, Phillips, Craig & Dean, Selah, Newsboys, Travis Cotrell, and many others. We're thrilled that Jennie will be coming to Write About Jesus this year!
Michael Farren is the other new face at Write About Jesus. Texas native Michael Farren was lead vocalist of the worship band Pocket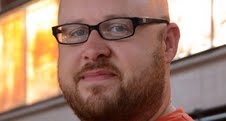 Full Rocks for 16 years. He's received Dove award nominations for Worship Album of the year, for both Song to the King and Manifesto, and for New Artist of The Year.
As a songwriter, Michael's work has been recorded by  Michael W Smith, Jackie Velazquez, Big Daddy Weave, Phillips Craig and Dean and many others. "Let It Rain" (Michael W. Smith) and "Let the Worshipers Arise" (Phillips Craig and Dean), are used in congregations worldwide. WAJ registrants will love Michael!
Returning this year:  Belinda Smith, Tony Wood and Joel Lindsey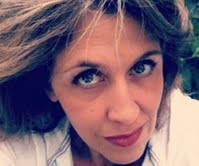 Belinda Smith is a Dove Award winning songwriter who has been part of Write About Jesus since the beginning! In addition to being a successful songwriter, she owns a BMI Award winning publishing company, teaches songwriting, and is a creativity mentor.
The world famous Bluebird Cafe in Nashville, Mountain Stage, and the TN Young Writer Workshop are just a few places she is proud to have been recently.
Belinda is a sought after presenter at workshops and festivals all over the country. Through Belinda Smith Creative courses, she is now able to work with the best aspiring writers from around the world and guide them to their absolute best.
Tony Wood, a 2009 Dove Award nominee for Songwriter of the Year and the writer of 22 #1 songs,  has had over 400 songs recorded
in the CCM market, including singles by Francesca Battistelli ("This Is The Stuff"), Hawk Nelson ("Crazy Love"), Mandisa ("My Deliverer"), Royal Tailor ("Hold Me Together"), and the Martins ("Unredeemed").
He is a two-time Dove Award winner for Inspirational Song of the Year: "Find Your Wings" by Mark Harris and "Joseph" by Jason Crabb. Other artists recording his songs include Selah, Michael W. Smith, Point of Grace, 4-HIM, Avalon, Phillips, Craig and Dean, Sandi Patty, Larnelle Harris, Gaither Vocal Band, Booth Brothers, and many others. Tony is a staff writer for SONY Music Publishing.
Joel Lindsey is one of Christian music's most prolific and enduring songwriters, having over 800 songs recorded in the last 20 years by artists in nearly every genre, including over 20 #1 Songs.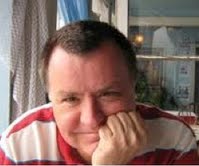 A ten-time Dove Award winner, he has been nominated for Songwriter Of The Year twice. His songs have been recorded by artists such as Point of Grace, Sandi Patti, Ernie Haase & Signature Sound, Ty Herndon, Avalon, Joy Williams, The Perrys, Gaither Vocal Band, Michael English and many others.
Some of his song titles include "Celebrate Me Home," "Gather At The River," "Orphans of God," "Reason Enough," "Life, Love & Other Mysteries, "Born To Climb," and "He Made A Change."
Early Registration:
Register before Wednesday, September 12, and receive a $25 discount.  Check the website for various other discounts.  The conference is scheduled for October 11-13 in St. Louis, Missouri. For more information and registration, visit http://www.writeaboutjesus.com/
Tags:
Belinda Smith
,
Christian Songwriting
,
Jamie Lee Riddle
,
Joel Lindsey
,
Michael Farren
,
songwriters
,
Songwriting Workshops
,
St. Louis
,
Sue C. Smith
,
Tony Wood
,
Write About Jesus
Posted in
announcements
,
Christian interest
,
industry news
|
Comments Off

on Two New Faces Coming To Write About Jesus…
Written by Scoops Staff on April 22, 2010 – 11:53 am -
Heirline Takes "Not the Man I Used to Be" to #1 on Christian Voice Magazine's Top 100 Southern Gospel Chart


SILVER LAKE, Ind. – A testimonial song written by John Dotson (of The Dotsons) reached the #1 spot this month on Christian Voice Magazine's Top 100 Southern Gospel chart.  The song, titled "Not the Man I Used to Be," was recorded and released as a single to Southern Gospel radio by hit-makers Heirline.
"Not the Man I Used To Be" is the second #1 hit for Heirline on this specific chart from their latest recording The Reason That I Sing. The Dotsons have also recorded the song, and it continues to be one of the group's most requested tunes.
"I am continually amazed at how God uses this song," mentioned John Dotson. "People relate to this song so well. We were excited when Ernie Dawson & Heirline decided to record it – and now to see that people are connecting with it on a national level means even more to us!"
Heirline's version of "Not the Man I Used To Be" reached the #1 spot on Christian Voice Magazine's Top 100 Southern Gospel chart this month (April 2010 issue).
The Dotsons' Still Small Voice released last summer.  Still Small Voice features production work from Eddie Crook (tracks) and Adrian Payne (vocals). Seven of the project's 12 tracks were written by John Dotson, including the title cut "Still Small Voice."  The duo also put their touch on classics like "Rise Again," "Soul Fillin' Station," "God Delivers Again," "He Broke the Chains," and "Here Today, Gone Tomorrow."
For more information on The Dotsons, visit http://www.dotsons.com .  Fans are also encouraged to visit the group's MySpace at http://www.myspace.com/thedotsonfamily .
Tags:
charts
,
heirline
,
songs
,
songwriters
,
the dotsons
Posted in
songs
|
Comments Off

on Testimonial Song from the Pen of The Dotsons' John Dotson Hits #1