Written by SGN Scoops on August 5, 2013 – 9:35 am -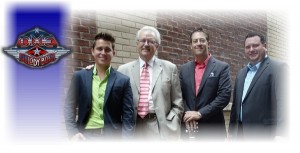 The Dixie Melody Boys are excited to announce one of Gospel music's best lead singers, Josh Garner, as their new member. The group began their search over two months ago when Mike Rogers resigned and had them listening to over 400 demos and auditioning numerous men. "This has been different than most of the times I have hired someone to fill a position. We heard so many great singers and we even thought we had found the right man a few times but it just wasn't the right fit." said Ed O'Neal. "I have always loved Josh's voice. I have even tried to hire him a few times in the past but the timing was never right. I am thrilled to have him join us." added Ed.
The fans of Gospel music will remember Josh as the last lead singer for the Florida Boys as well as from the Gaither Homecoming Series. For the last five years he has been with Freedom, a trio that he founded with John Rulapaugh. Josh has been nominated numerous times as Favorite Lead Singer and is widely acknowledged as one of Gospel music's all-time great lead singers. "Josh called me and offered to help us by filling in until we could find someone. It made looking for someone easy knowing he was on stage with us until we found the right person. His first night with us felt as if we had been singing together for years. Over the next few weeks both he and the group knew the right guy for the job was already there. Josh is a great addition to our team. I know the fans will be excited about seeing him with us." stated Matt Felts.
The Dixie Melody Boys have already been in the studio with Josh and will release the new album soon. The project comes off the success of their fiftieth anniversary album, The Call Is Still The Same, and promises to be a hit. Josh will join the group mid August and will appear with them for the first time at NQC on Tuesday and Wednesday night. To check the Dixie Melody Boys schedule go towww.dixiemelodyboys.com
Tags:
Dixie Melody Boys
,
Ed O'Neal
,
josh garner
,
Mike Rogers
,
Southern Gospel Music
,
Southern Gospel News
,
Southern Gospel Quartets
Posted in
announcements
|
Comments Off

on Dixie Melody Boys Announce Lead Singer
Written by SGN Scoops on September 7, 2012 – 5:53 am -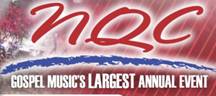 Louisville, KY
– The 55th Annual National Quartet Convention officially kicks off on Sunday evening in Louisville at the Kentucky Fair & Expo Center. The event is expected to bring more than 40,000 people to the city for Southern Gospel Music's largest event. A Sunday evening concert serves as the official kick-off for the week, as The Hoppers, The Booth Brothers and Greater Vision will be featured in a 6:00pm concert in East Hall.
This year's Convention, which runs from September 9 through 15, features the best recording artists in the world of traditional, harmony-oriented Southern Gospel Music. This year over 500 exhibitors will be on display in an exposition spanning 175,000 square feet on the grounds of the KFEC.
Throughout the week-long event, attendees will enjoy great music from early morning through late night. One of the many highlights of this year's Convention will include the return of the Male Quartet Night on Wednesday evening. Over the years the National Quartet Convention has grown to encompasses duets, trios, quartets and even choirs; however, the Convention returns to its roots on Wednesday evening when the evening line-up in Freedom Hall will feature the four-part harmony of many of Gospel music's most prominent quartets.
On Wednesday, multi-award winning recording artist Marty Raybon and Full Circle will headline the bluegrass Gospel music that will be featured during the Bluegrass Pickin Jamboree. Legendary singer/songwriter and multi-Grammy winning recording artist, Bill Gaither will appear on the stage in Freedom Hall multiple times throughout the week, as he will again host the Gaither Vocal Band Reunion, reuniting members of his multi-award winning vocal group, honoring the group's 30-year history. Present Gaither Vocal Band members will also take to the stage in Freedom Hall on Friday during the evening program. Gaither will also host the Friday afternoon Sing-Along, featuring a 100-voice plus choir of Gospel music legends and popular newcomers. On Saturday afternoon, multiple grand pianos will fill the stage in Freedom Hall during the Parade of Pianos Showcase featuring Gospel Music's favorite pianists, performing individually and together. Also on Saturday, several of the most popular Christian artists will pay tribute to one of the industry's greatest producers, Lari Goss, as they celebrate the Man Behind The Music.
In addition to the great music featured during daily and evening concerts, the event will also feature prominent keynote speakers, including Dr David Jeremiah, who will be featured on Friday morning in the East Hall of the KFEC.
Seats for all Showcases and evening concerts are available by calling
800-846-8499
and will also be available beginning Sunday in the North Wing Lobby of the Kenturcky Fair & Expo Center. A complete schedule of events set to take place during the 2012 National Quartet Convention, including performers and speakers scheduled to appear, may be obtained online at
www.nqconline.com
.
Tags:
booth brothers
,
David Jeremiah
,
Greater Vision
,
hoppers
,
kentucky expo center
,
Lari Goss
,
lousiville
,
national Quartet Convention
,
southern gospel concerts
,
Southern Gospel Music
,
Southern Gospel News
,
Southern Gospel Quartets
Posted in
announcements
|
Comments Off

on NATIONAL QUARTET CONVENTION KICKS OFF SUNDAY IN LOUISVILLE
Written by SGN Scoops on January 16, 2012 – 2:08 pm -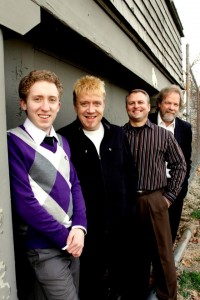 The Perkins Quartet, formerly known as the Sonmen Quartet, wish to announce the change of their name. The Perkins Quartet is an artist in residence group at the Landmark Baptist Temple in Cincinnati, OH. The group also announces the addition of Matthew Holman as lead vocalist for the group. The Perkins Quartet is now booking dates for their 2012 tour schedule. Please visit www.theperkinsonline.org for booking and for more information.
Tags:
Perkins Quartet
,
Sonmen Quartet
,
Southern Gospel Music
,
Southern Gospel News
,
Southern Gospel Quartets
Posted in
announcements
|
Comments Off

on Sonmen Quartet Announces Name Change
Written by SGN Scoops on September 10, 2011 – 2:06 pm -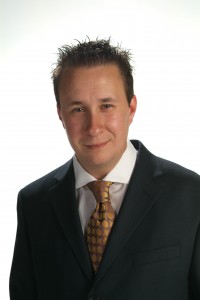 Nashville, TN: The LeFevre Quartet welcomes new bass singer, Brandon Barry to their line-up. For the past several months, popular Homecoming artist, Mike Allen has been filling the spot on a temporary basis. According to Mike LeFevre, "Mike Allen has been so gracious to fill in for us and we will miss not having him here. I would like to thank him publically for being such a blessing to us and everyone we've sang to while he's been here. We are very excited to have Brandon on board and can't wait to see how God will use him in this ministry." Brandon has been with several groups, most notably The Stamps Quartet. The new vocal line up for The LeFevre Quartet is Jeremy Easley (Tenor), Jordan LeFevre (Lead), Mike LeFevre (Baritone) and Brandon Barry (Bass).
Tags:
Brandon Barry
,
David Staton
,
Jeremy Easley
,
Jordan LeFevre
,
lefevre quartet
,
mike allen
,
Mike LeFevre
,
Southern Gospel Music
,
Southern Gospel News
,
Southern Gospel Quartets
,
The Stamps Quartet
Posted in
announcements
|
Comments Off

on Brandon Barry Joins LeFevre Quartet
Written by SGN Scoops on August 10, 2011 – 10:41 am -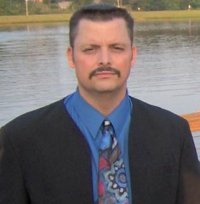 NASHVILLE, Tenn. – (August 8, 2011) – The Mystery Men are proud to announce the addition of Jimmy Reno to the group. Jimmy will fill the baritone position with the group.
 
Jym Howe, lead singer of The Mystery Men said, "The audition process was extensive for The Mystery Men.  We had people who came in from all over the country to audition for the position, even as far away as Los Angeles.  And all the applicants were superb, so the decision was difficult and we refused to rush into anything, asking God to make it obvious who our new baritone should be. Jimmy came to us with the sound we needed and attitude we wanted. As J.D. Sumner told my dad, 'Singing is only 40% of it'.  So we took Jimmy out with us for several weeks to see how he handled being on the road with us and how our fans liked him.  It has turned out to be a great fit.  The people love him and though he is 'green' as new cut grass, he shows willingness to work, and he has a Christ-like spirit."
 
Jimmy and his wife of 18 years Christa reside in Cleveland, Alabama where they have raised their three children – Kaleb, Kristen, and Aaron. Jimmy has been singing since the age of four and joined his first group, a barbershop quartet, at the age of 18. He has since sang with many of Alabama's most popular regional groups like Trinity, To the End, and MercyRain. Jimmy has been on the road with the Mystery Men for the last four weeks traveling through Missouri and Florida. Read more »
Tags:
Jimmy Reno
,
Jym Howe
,
Southern Gospel News
,
Southern Gospel Quartets
,
The Mystery Men
Posted in
announcements
|
Comments Off

on The Mystery Men Announce Jimmy Reno as New Baritone