Written by SGN Scoops Staff on July 22, 2014 – 1:00 pm -
The Singing Byrds from Danville, Kentucky have released a new song to radio. It was sent to radio on Patterson Promotions compilation ~ Volumn 15 {in the independant Artist section} and can also be found at www.musictoradio.com.
The song "Gonna Run On Home Now" a Spencer Family classic, written by Barbara and Kevin Spencer from Mansfield, Ohio,  is the second release from their current project, "Homesick" which was recorded at Family Room Studios in Nashville with Pastor Robb Tripp.
To book this Minisrty or to order product, you may contact: Jeanie Bailey at 859-236-7740, or e-mail, thesingingbyrds777@yahoo.com
Tags:
Singing Byrds
,
Southern Gospel News
,
southern gosple music
Posted in
announcements
|
Comments Off

on The Singing Byrds Release New Song
Written by SGN Scoops on August 24, 2011 – 6:31 pm -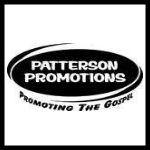 Patterson Promotions Annual Radio Promotions Breakfast at the National Quartet Convention will be held Thursday September 15, 9:30-12:30 at the Louisville, KY, Crowne Plaza. The event is by invitation only and includes an opportunity for charting station Program Directors, DJ's, and VIP's to hear new music of Gospel recording artists. Pauline Patterson of Patterson Promotions announced today the VIP'S that will be co-hosting the showcase. She notes, "We have asked Rob Patz, Evie Hawkins, and Bill Traylor to co-host and we are really looking forward to this event.We do appreciate all the DJ's and stations that play our artists' music. These stations report to the Singing News and this is a time we are happy to set aside once a year to give them an opportunity to hear some of the artists' material performed live. I appreciate our VIP'S agreeing to take time out of their very busy NQC weeks and come listen to our artists."
Rob Patz is President/CEO of Coastal Media Group in Bellingham, WA, the syndicated Southern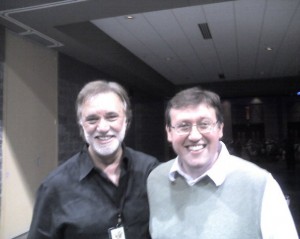 Styles show, SGM Radio, and the popular SGN Scoops Magazine. He also owns the affiliated Diamond Awards and "Diamond Awards on Tour" concert series.
 Bill Traylor is President of Mansion Entertainment, and a partner/owner wtih John Mathis, Jr. and Bill Dykes in the newly launched Pathway Records. Both companies are located in Franklin, TN, where Traylor recently opened the Pathway recording studio. Traylor is also known for his extensive work in television and taking Gospel Music into the homes of millions with his programs over a span of many years. In addition, he travels and sings with the popular Homeland Quartet that also includes members, Mike Allen, Ben Speer, and Joe Thrasher.This year the group charted for the first time on Singing News with the top 40, "When He Set Me Free." The quartet has released another single to radio, "Miracles Will Happen on That Day" and will be performing in this promotions event.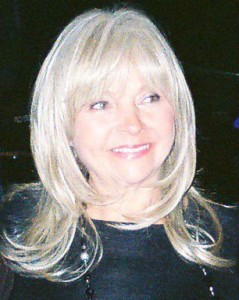 Evie Hawkins is owner of EHA-Nashville, located in Brentwood, TN. The company offers management, direction/consulting, and publicity; primarily to Gospel recording artists. EHA also provides PR services to music industry companies and associated non-profit agencies and associations. She has been involved in Southern Gospel Music in some aspect since age 13 as a singer, songwriter, recording artist, promoter, and a published writer for various music media outlets. Hawkins also serves as a writer for SGN Scoops Digital.Patterson Promotions is based out of Lily, KY and has also had a presence on Music Row in the past year. More info: www.PattersonPromotions.com
Tags:
bill Traylor
,
coastal media
,
eha-nashville
,
Evie Hawkins
,
Mansion Entertainment
,
Pathway Records
,
Patterson promotions
,
rob patz
,
Scoops Magazine
,
SGMRadio
,
Southern Gospel News
,
southern gosple music
,
Southern Styles
Posted in
announcements
|
Comments Off

on Bill Traylor, Rob Patz, and Evie Hawkins to Co-Host Radio Promotions Showcase at NQC