Written by Staff on October 18, 2019 – 7:08 pm -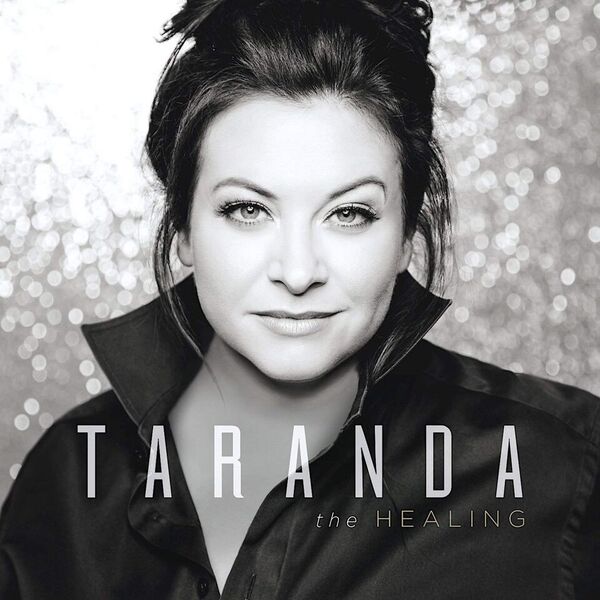 Nashville, TN (October 16, 2019) – StowTown Records artists, TaRanda Greene and Triumphant Quartet, were honored with wins at this year's GMA Dove Awards. TaRanda was honored with Inspirational Song of the Year for "When The Healing Comes."
Triumphant Quartet's 2019 release, Yes, was named Southern Gospel Album of the Year.
"When The Healing Comes" was written by TaRanda, Geron Davis, Wayne Haun and Joel Lindsey and is on her 2018 release The Healing. While the song itself was birthed out of TaRanda's personal story, it has been a balm for many who suffer from personal tragedies.
TaRanda expressed her gratitude, "I'm still a bit overwhelmed. I didn't see this one coming. Every nominee in the category was so worthy to win the Dove. I'm grateful to be in such beautiful company, and I'm grateful to have so many amazing people cheering me on. When my name was called, my thoughts scattered, and I failed to say thank you to so many people who helped make this song what it is…people like Nate Goble, my record label, Stowtown Records, Provident Distribution, Jason Webb, Wayne Haun, every musician and singer, Ronnie Brookshire, who spent endless hours behind a console engineering and mixing the song. There are just so many people, from the marketing team to fans, who encourage me with messages about this song. I'm overwhelmed by the love I receive on a daily basis from my husband and my children. They are the heart and soul of what I do. I am a very blessed woman…every day. I'm so grateful to my Heavenly Father for giving me this life and the opportunities that come along in it. He is just so good!"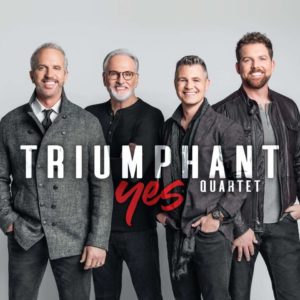 Triumphant Quartet is celebrating their first Dove Award win. Yes was produced by Wayne Haun and Gordon Mote. In addition to being nominated, Triumphant Quartet sang "Jesus is Coming Soon" on the televised program.
Scotty Inman of Triumphant shares, "We are truly blown away. The four of us recently began our 18th year as a group, and the Lord continues to pour out blessings on our ministry. We truly hope this award is a sign of what the songs on the album are doing to help grow the Body of Christ. Again, thank you to the GMA and its voters!"
"It's difficult to put into words how elated I am today," says Wayne Haun. "I personally see how hard these artists work to get to the finish line of a project. There might not be blood, but plenty of sweat and tears during the process, so to watch as their fellow GMA members honor them gives me hope that what we do is worth it. Lives are truly changed through the power of this music and the eternal impact of its message."
The 50th Dove Awards show was live streamed on Sirius XM and will air on TBN on October 20 at 8:00 PM EST.
ABOUT STOWTOWN RECORDS:
StowTown Records was founded in 2011 by Ernie Haase and Wayne Haun and then expanded in 2014 with the addition of partners Landon Beene and Nate Goble. With each person bringing their individual expertise, StowTown has become a powerhouse independent Gospel Music label. As the creative home for many of today's top artists, the StowTown family of artists includes Ernie Haase & Signature Sound, Doug Anderson, Charles Billingsley, The Browns, Cana's Voice, Tiffany Coburn, The Collingsworth Family, The Erwins, TaRanda Greene, The Guardians, Trey Ivey, The Little Roy & Lizzy Show, Tim Lovelace, Jody McBrayer, Devin McGlamery, The Perrys, Southern Raised, The Taylors and Triumphant Quartet. Distributed worldwide through Provident/Sony Distribution, StowTown Records has garnered industry attention with multiple GMA Dove Awards and chart-topping releases from their highly respected roster of artists.
LINK: HERE
For more Gospel music features, read the latest SGNScoops Magazine HERE.
Download SGNScoops Magazine In PDF 
Here
Find SGNScoops Magazine On Facebook 
Here
Listen To Todays Gospel Music Here
Tags:
GMA Dove Awards
,
gospel music
,
scotty Inman
,
StowTown Records
,
TaRanda
,
The Triumphant Quartet
,
Wayne Haun
Posted in
announcements
,
artists
|
Comments Off

on TaRanda & Triumphant Quartet Honored at 50th GMA Dove Awards
Written by scoopsnews on January 21, 2019 – 5:59 am -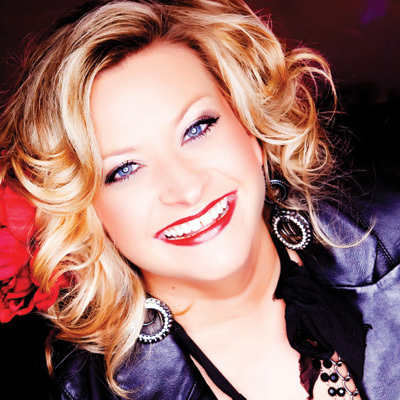 "For He will command His angels concerning you to guard you in all your ways. On their hands they will bear you up, lest you strike your foot against a stone." -Psalm 91:11-12
God offers His pure and selfless love through the use of His angels. According to the psalmist, God commands many angels to guard us. God commands those faithful spirits who are nearest to Him, who come from Him and are marked by Him to guard us in all our ways. God's promise through the psalmist to Jesus applies to us as well.
Here is a song that talks about Angels watching over us by TaRanda…
Happy Monday!
Tags:
Angels
,
TaRanda
,
Taranda Greene
,
TaRanda Greene Beene
Posted in
announcements
|
Comments Off

on Happy Monday….
Written by Staff on November 21, 2018 – 2:03 pm -
Nashville, TN (November 21, 2018) –  The soaring vocals of TaRanda Greene will be featured this year during Lipscomb University's Lighting of The Green, hosted by superstar, Amy Grant. This is the 14th year for the event and is one of Nashville's most cherished holiday traditions.
"Lipscomb University's Lighting of the Green is always a perfect way to kick off the holiday season with friends and family," says Grant. "This year, I'm so excited to welcome some very talented artists to the stage, including the powerhouse vocals of TaRanda Greene! You won't want to miss her rendition of "O Holy Night" with the children's choirs behind her. So, please join us as we usher in this magical season with song!"
For more than a decade the Lipscomb University community has celebrated the start of the holiday season with beloved Nashville entertainer Amy Grant and friends at the annual Lighting of the Green concert.
This year's edition is set for Tuesday, Nov. 27, 2018, at Lipscomb University.
Greene has recorded seven studio albums including her latest, The Healing, released earlier this year. She has been a featured guest soloist with the famed Brooklyn Tabernacle Choir and has performed throughout the world from Europe to Carnegie Hall. Greene performs both as a soloist and a member of the award-winning Christian Music group, Cana's Voice.
Choirs from Lipscomb Academy and Lipscomb University will also be featured.
The festivities will begin at 4 p.m. with the FREE concert to follow at 5:30. Food will be available for purchase at Chick Fil A, Blue Coast Burrito, Creekstone Burgers, Papa John's Pizza, or Starbucks, and the Bison Cafe, all located in the Bennet Campus Center. Allen Arena's concession stands will be open, as well as Au Bon Pain in the Student Activities Center. In the event of inclement weather, activities will take place as scheduled inside Lipscomb's Allen Arena.
Tags:
amy grant
,
christmas
,
Lighting of The Green
,
Lipscombe University
,
nashville
,
TaRanda
Posted in
announcements
,
artists
|
Comments Off

on TaRanda Greene To Appear at Lipscomb University's Lighting of the Green, hosted by Amy Grant
Written by Staff on August 10, 2018 – 10:41 am -
NASHVILLE, Tenn (August 10, 2018) – There's a special 'something' you can hear in a voice that has experienced life's up and downs – the way the heart sings, the way the voice interprets a melody, the picture painted on the canvas of your mind.
TaRanda Greene has long been known for her undeniably excellent vocal talent, but now, there's a difference.
Today, TaRanda releases The Healing, available from StowTown Records on Provident/Sony Distribution. The voice – as beautiful and exquisite as ever – does more than just tickle the ear, it takes you on a journey with one theme – the faithfulness of God.
TaRanda has been through some tough moments in life, and you can hear that experience in her voice. She is no stranger to heartache and pain – experiencing the health battles of her late husband Tony Greene, and ultimately, his passing – but she knows one thing for sure: God will never leave you or forsake you, and He is always in the process of bringing healing through His mercy, grace and redemption.
The Healing is her first full project of new music since 2014, and there's good reason. TaRanda explains, "My record company had been trying to get me to record a new CD for a while now, but it just seemed that nothing was going right. I loved the songs that were sent to me, but nothing really clicked and resonated with me like I wanted. I was having trouble connecting…so, I kept dragging my feet. In an attempt to get me moving on something, StowTown set up a time for me to write with some of my favorite writers. I'd never really done this before. The one time I tried was over a decade ago and for a much different type of project. And if I'm being honest, I was probably more "in the room" than a part of writing. So, here I was in the perfect creative space, with three writing and musical geniuses, and more importantly, three of my most precious friends: Wayne Haun, Joel Lindsey and Geron Davis. What came from that day was the beginning of The Healing."
What took three years to complete is a musical gift to the soul. From the rollicking and upbeat tunes "Think About You," "New Kingdom Rising," "Somebody Told Me About Jesus," to the pensive and thoughtful compositions "When The Healing Comes" and "Mercy Has Changed Me," this musical experience is truly a journey, and it took a village to make it happen! TaRanda comments, "I can't even imagine the countless hours put into this project. I really feel like everyone involved, from the first day in the studio to the last day of mastering, felt this one is special. Each musician put their heart and soul into making it live and breathe. I asked the masterful Wayne Haun to oversee the production of the CD, but I wanted to treat each song as a unique piece, so Wayne and I discussed the treatment of each one. In the end, there were seven producers involved – Wayne Haun, Jason Michael Webb, Keith Everette Smith, Virgil Stafford, Jim Hammerly, Carol Cymbala, Bradley Knight and me. Each song came with its individual list of musicians, background singers, instrumentation, and vibe. Every arrangement, every note played and every syllable sung – and the ones that weren't – were on purpose. Sometimes we'd be in the studio changing the chart as we went along because as I sang along, we'd have another idea to really bring a certain word or chord progression alive. Here we stand, a finished project that was three years in the making . . . but as I look back on it, I think I've been in the process preparing for this my entire life. These songs declare that a merciful, loving Savior was bruised for our iniquities, took the stripes upon His back for our healing, died for our transgressions, rose from the grave for our freedom, and will return to take us home where we'll live with Him completely healed in the presence of Jesus! And OH! How I can hardly wait for the day when the healing comes!"
A very special moment is included on the project – a new live recording of the classic, "He's Been Faithful," featuring the Brooklyn Tabernacle Choir, recorded at the church during one of TaRanda's appearances. "When I was at my lowest and darkest, when I felt like I couldn't sing another note, Jim & Carol Cymbala (Brooklyn Tabernacle's Pastor and Choir Director) put me on a plane, pushed me and told me that God had given me a gift to use to encourage people," TaRanda shares. "These two people will never know how much they were used by God to help me heal in my life. There is nothing like singing with the Brooklyn Tabernacle Choir! I am so excited that this song and moment has been captured forever."
Although TaRanda has experienced her share of grief along the way, God always has an amazing way of exchanging beauty for ashes and bringing us through our darkest days into new seasons of joy. Today, she is married to Landon Beene, president of IMC Management and StowTown Records. They have blended their precious families and are a testament to the power of God's love and grace. TaRanda is more inspired than ever to share the restorative grace – the healing power of HIS LOVE – with the world.
The Healing is distributed by Provident/Sony and is available worldwide via iTunes, Amazon, your local Christian retailer and wherever Christian music is sold.
The Healing Track List:
1. Mercy Has Changed Me
2. When the Healing Comes
3. Think About You
4. The Stone Is Rolled Away
5. Uphill Climb
6. New Kingdom Rising
7. Nothing but the Blood Medley
8. Somebody Told Me About Jesus
9. Hallelujah, Praise the Lamb
10. He's Been Faithful (Live Recording featuring The Brooklyn Tabernacle)
Connect with TARANDA:
www.tarandamusic.com
www.facebook.com/tarandamusic
www.instagram.com/tarandagreene
www.twitter.com/tarandagreene
Read the full SGNScoops Magazine July 2018 HERE
Download the PDF of SGNScoops Magazine HERE
Find SGNScoops On Facebook HERE
Listen To Today's Gospel Music Online HERE
Tags:
gospel music
,
Southern Gospel News
,
TaRanda
,
The Healing
Posted in
announcements
,
artists
|
Comments Off

on TaRanda Releases The Healing
Written by SGN Scoops Staff on July 24, 2018 – 2:01 pm -
In anticipation of her upcoming release, The Healing, TaRanda will host a FACEBOOK LIVE event this evening, July 24, 2018 at 9 PM ET. The popular vocalist will discuss the new project and take questions during a Q&A session. Tune into the event by visiting TaRanda's official Facebook page, www.facebook.com/tarandamusic.
Tags:
Southern Gospel News
,
TaRanda
Posted in
announcements
|
Comments Off

on TaRanda Hosts Facebook Live Tonight!
Written by scoopsnews on May 2, 2016 – 1:56 pm -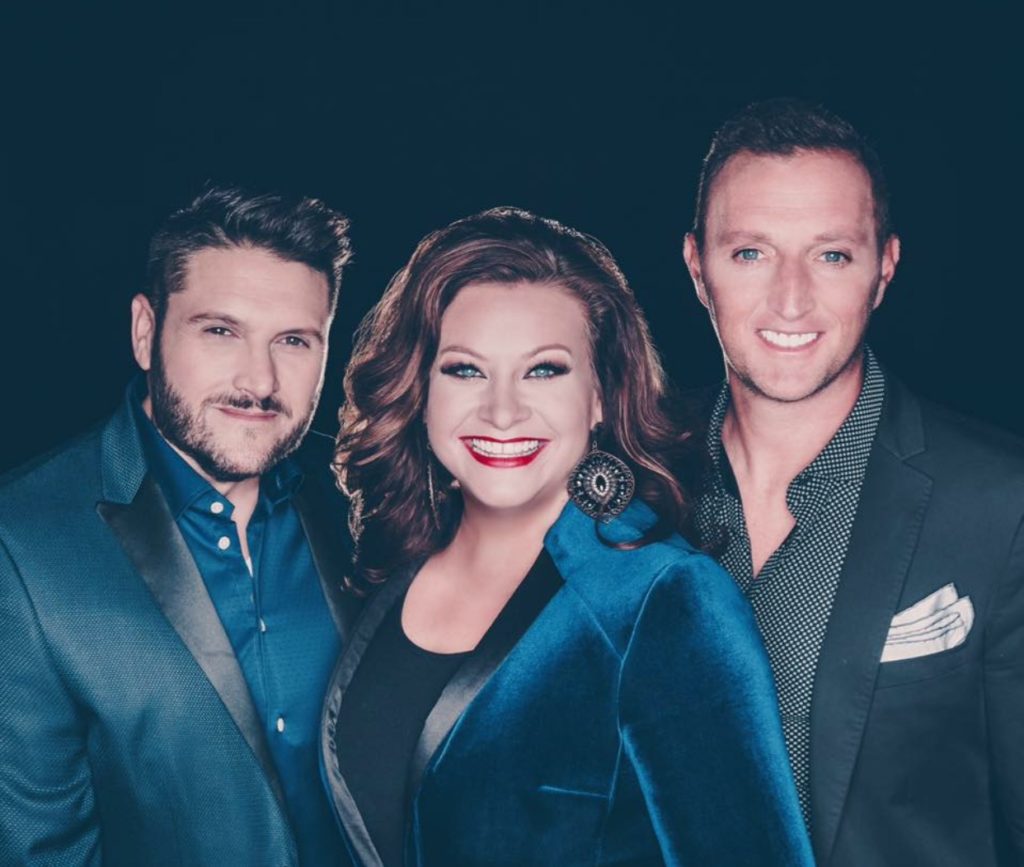 News from Cana's Voice:
We had an unbelievable album premiere weekend with everyone at Friends Church in Yorba Linda, CA.
Thank you to everyone for making it so special. Here's just a brief glimpse:
Tags:
Cana's Voice
,
TaRanda
Posted in
announcements
|
Comments Off

on News from Cana's Voice!
Written by scoopsnews on March 1, 2016 – 9:17 am -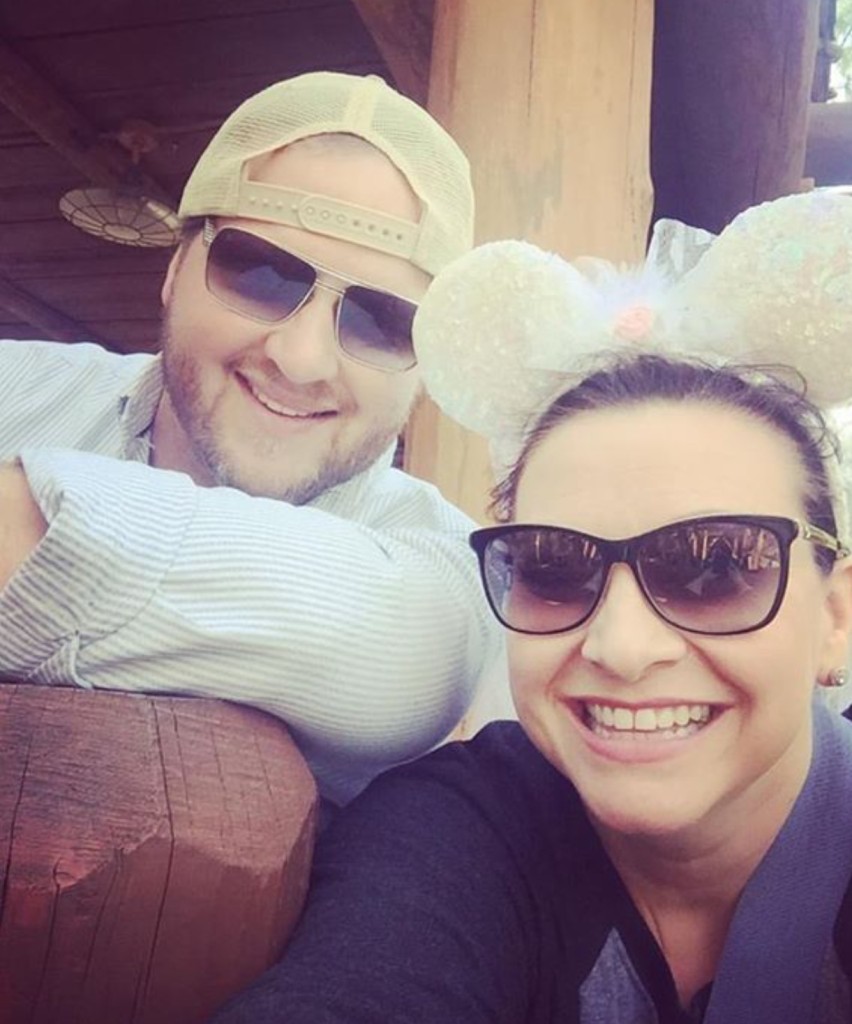 Congratulations to TaRanda and Landon on your wedding day from SGN Scoops!
May God richly bless your journey together.
Tags:
Landon Beene
,
TaRanda
Posted in
announcements
|
Comments Off

on Congrats TaRanda and Landon