Written by scoopsnews on June 8, 2020 – 8:10 pm -
I'm
Please pray for Dennis McKay, (McKay Project / MAC Records) and Family in the the passing of his Father, Robert McKay.
A private family service will be held at 11 a.m. on Wednesday, June 10 at Otts Funeral Home in Sulligent, AL.
Unfortunately, due to COVID-19 the service is restricted to family only.
However, the funeral home will stream the service live on Facebook for those friends who would like to watch and celebrate his life along with us. Go to Otts Funeral Home at 11am on Wednesday to watch the service.
A graveside service will follow at the Sulligent City Cemetery.
If anyone is interested in sending flowers, we recommend these two local shops:
▪️Petal Pushers: 205.698.0003
▪️L&L: 205.698.1100
Cards or letters can be sent to the funeral home and they will make sure the family receives them.
Otts Funeral Home
P.O. Box 923
4255 Highway 278
Sulligent, AL 35586
(205)698.8668
Info line: (205)695.8003
Thank you!
Tags:
Dennis McKay
,
The McKay Project
Posted in
announcements
|
Comments Off

on Prayers For Dennis McKay and Family
Written by Staff on July 7, 2019 – 4:13 pm -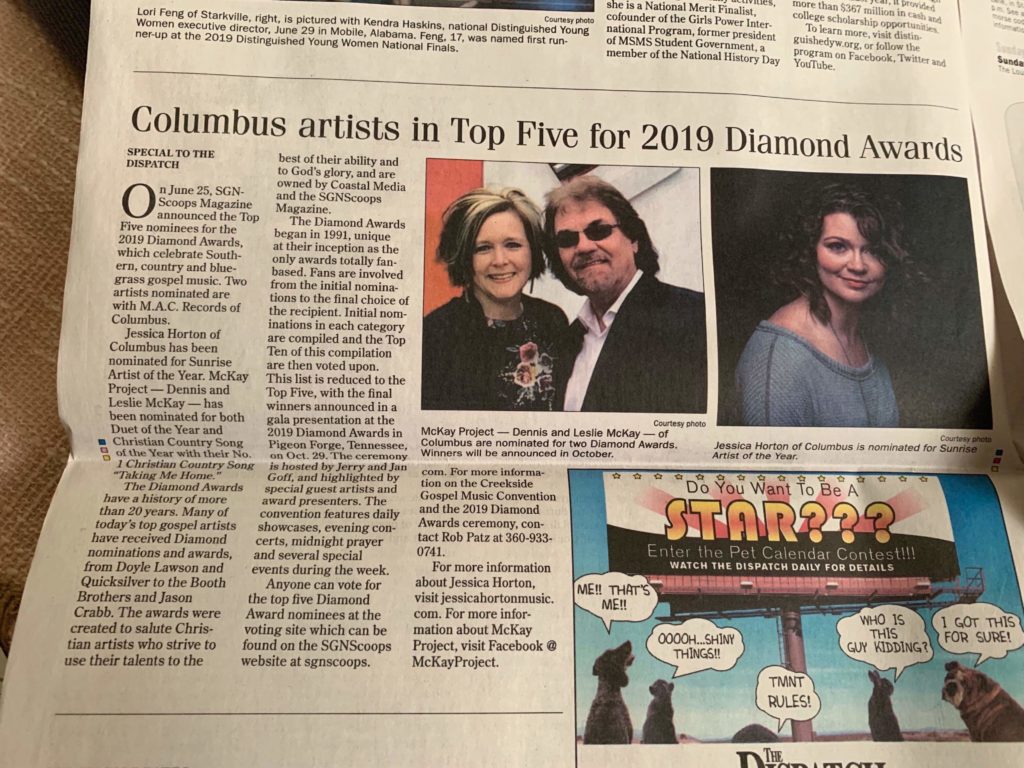 The top five nominees in the 2019 Diamond Awards were announced live on Facebook on June 25, 2019. Although Christian music artists and events are often ignored by mainstream media, the nomination of a couple of local artists was noticed by a Columbus Mississippi newspaper.
Diamond Award nominees Jessica Horton and the McKay Project were featured in a recent edition of the Columbus Dispatch, described in a halfpage article as part of M.A.C. Records of Columbus.
Jessica Horton recently signed with M.A.C. Records and has been nominated for Sunrise Artist of the Year.
Dennis and Leslie McKay, known as the McKay Project, have been nominated for Duet of the Year, and for the Christian Country Song of the Year for "Taking Me Home."
The Diamond Awards are presented by SGNScoops Magazine and Coastal Media. Rob Patz, CEO of Coastal Media, is thrilled that a local paper would feature Diamond Award nominated artists.
"Creekside artists being recognized by city newspapers is terrific," says Patz. "The more the average citizen is aware of Christian music and those who perform it, the more likely they will be to attend a concert and hear the gospel. That's what we are about: sharing our music and our lives with those around us at a grassroots level, building our audience and the Church. Together, we can be a vessel for revival across our country."
The 2019 Diamond Awards will be held as part of Creekside Gospel Music Convention on Oct. 29, 2019 at the Smoky Mountain Convention Center, Pigeon Forge, Tenn. For information, lodgings, VIP tickets, and more, call Rob Patz at 360-933-0741.
Voting for the Diamond Awards can be found HERE.
For more information on the McKays go HERE.
For more information on Jessica Horton go HERE.
Read the June SGNScoops Magazine Online HERE
Download June SGNScoops Magazine On PDF
HERE
Find SGNScoops Magazine On Facebook
HERE
Listen To Todays Gospel Music
HERE
Tags:
2019 Diamond Awards
,
2019 Diamond Awards Top Five
,
Christian Country Music
,
gospel music
,
Jessica Horton
,
M.A.C. Records/Studio 115A
,
The McKay Project
Posted in
announcements
,
artists
|
Comments Off

on Diamond Award nominees featured in Columbus newspaper
Written by scoopsnews on August 20, 2016 – 11:21 am -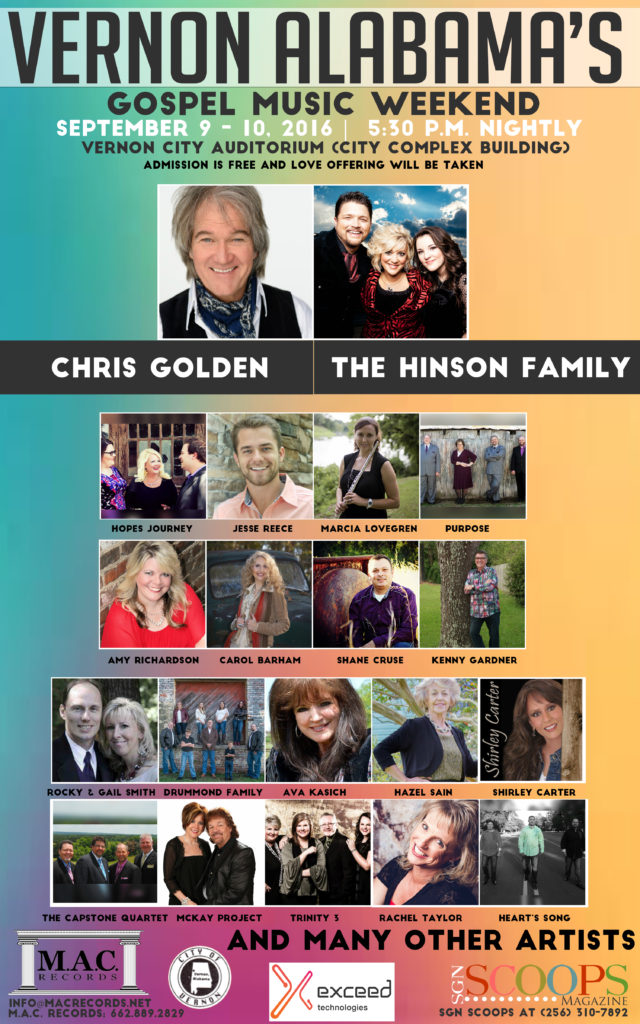 Leslie and Dennis McKay of M.A.C. Records are pleased to announce the Vernon Alabama's Gospel Music Weekend, September 9th and 10th in Vernon, Alabama.
"I am so excited to return to Alabama for another great weekend of Gospel Music," says Rob Patz. "These weekend events are becoming widely known for exciting music, quality artists and terrific fellowship. I hope all of our friends return for Vernon Alabama's Gospel Music Weekend!" Some of the artists include Trinity 3, Chris Golden, The Hinson Family, McKay Project, Capstone Quartet, Hope's Journey, and Kenny Gardner.
Two days filled with Christian Country and Southern Gospel music will also include a talent search for beginning Gospel/Christian music artists. The prize package includes a six-song EP Valued at $3,000, which includes studio time, engineer/producer, mixing/mastering of project, and two final copies of the mastered project on CD. This incredible package also includes advertising in SGNScoops and song promotion by Hey Y'all Media. Prize package does not include studio musicians or product/CD's.
"We are thrilled to partner this year with SGN Scoops Magazine to bring back the Gospel Music Talent Search to my hometown of Vernon, Alabama," says Dennis McKay, owner of M.A.C. Records. "Last year's talent search was a great success and we appreciate the support and enthusiasm that everyone showed to us and to those that participated. Last year's winner, Shane Cruse, will be releasing his project in the next few weeks and he has released his single, "I Held On" to radio. We will be looking forward to working with the next winner and are very excited about being able to offer an even larger prize package this year. So, don't hesitate; get your registration sent in and make plans to be with us in Vernon."
Artists and fans are invited to visit the Facebook page for more information, at https://www.facebook.com/macnightofworship/ For more information on participation in the Gospel Music Weekend or the talent search, email info@macrecords.net, or call Dennis McKay at 662-889-2829 or Rob Patz at 360-933-0741
Here's a word from Rob Patz about the event:
Tags:
MAC Records
,
rob patz
,
The McKay Project
,
Vernon Alabama's Gospel Music
Posted in
announcements
|
Comments Off

on Rob Patz talks about Vernon, Alabama Event
Written by Staff on August 28, 2015 – 1:56 pm -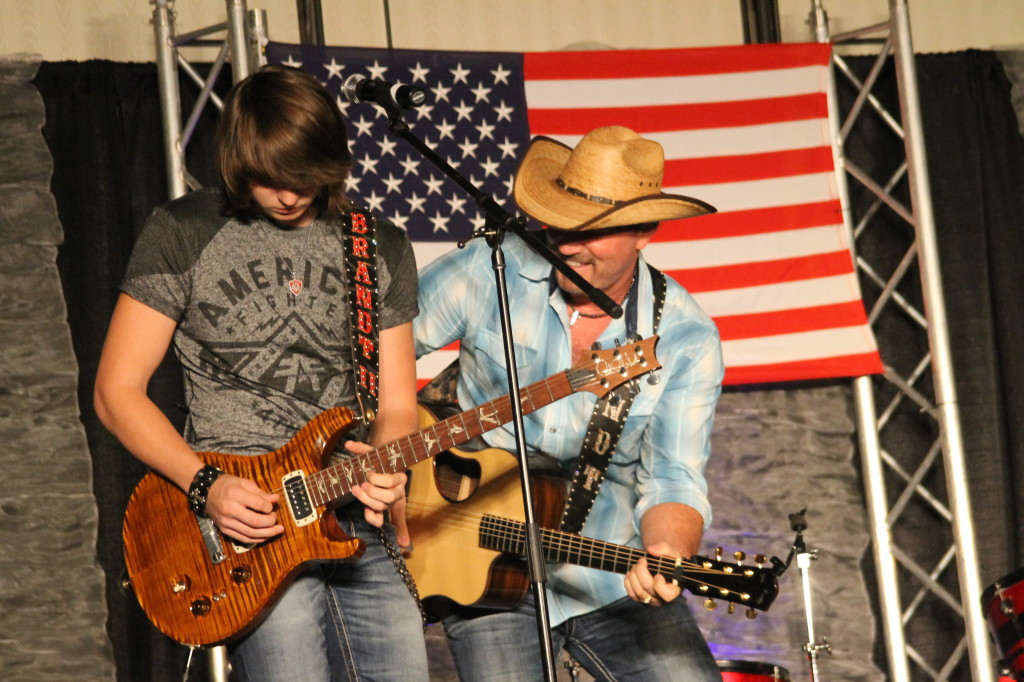 Pigeon Forge TN (August 28, 2015) –  The Christian Country Expo at Pigeon Forge Tennessee, came to a close on Thursday, August 27 before an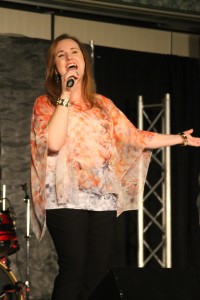 appreciative audience.  The morning showcases were full of talented artists and terrific music. Several of the lovely ladies of Christian Country graced the stage again. Lindsay Huggins, Tina Wakefield, Sharron Kay King, Robin Springs, Ava Kasich, Jan Harbuck, Ty Hodges, Gail Cogburn, Kelly Coberly, were among some of the many singers the audience had the pleasure of hearing on Thursday. The daytime and evening concerts again featured artists such as Chris Golden, Kevin Rowe, The McKay Project,  Tommy Brandt and Tommy Brandt II, The Schoefields, The Branscombs, Jim Sheldon, Steve Shirey and a stage full of artists during the opening.
Christian Country Expo presented many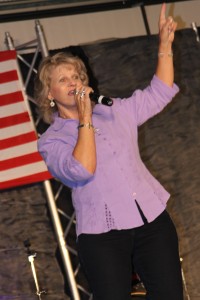 of the Christian Country artists that are hitting the charts and bringing in new audiences to this style of music. CCE 2015 thanks each and every one for sharing their heart and soul all week. You have blessed us!
Thanks again to Firehouse Subs, sponsors of the pre-concert jam session, and all of the sponsors for Christian Country Expo!
We hope our readers enjoy these pictures of artists that appeared on Thursday and  that everyone will make plans now to attend Christian Country Expo 2016 which will include the brand-new Christian Country Diamond Awards. Keep watching the Christian Country Expo Facebook page and SGN Scoops for more information.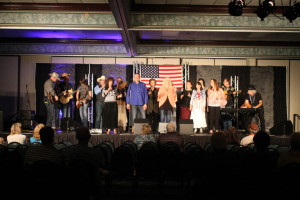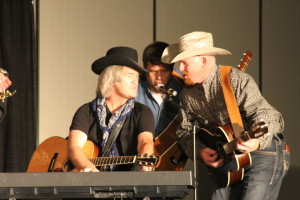 Click Here for More Pictures from Michelle Drummond!
Tags:
Ava Kasich
,
Chris Golden
,
Christian Country Expo
,
Gail Cogburn
,
Jan Harbuck
,
Jim Sheldon
,
Kelly Coberly
,
Kevin Rowe
,
Lindsay Huggins
,
Pigeon Forge
,
rob patz
,
Robin Springs
,
sgn scoops
,
sharron kay king
,
Steve Shirey
,
The Branscombs
,
The McKay Project
,
The Schoefields
,
Tina Wakefield
,
Tommy Brandt and Tommy Brandt II
,
Ty Hodges
,
Vonda Easley
Posted in
announcements
,
artists
,
christian entertainment
,
Christian interest
|
Comments Off

on Christian Country Expo comes to a close
Written by Staff on August 25, 2015 – 12:01 pm -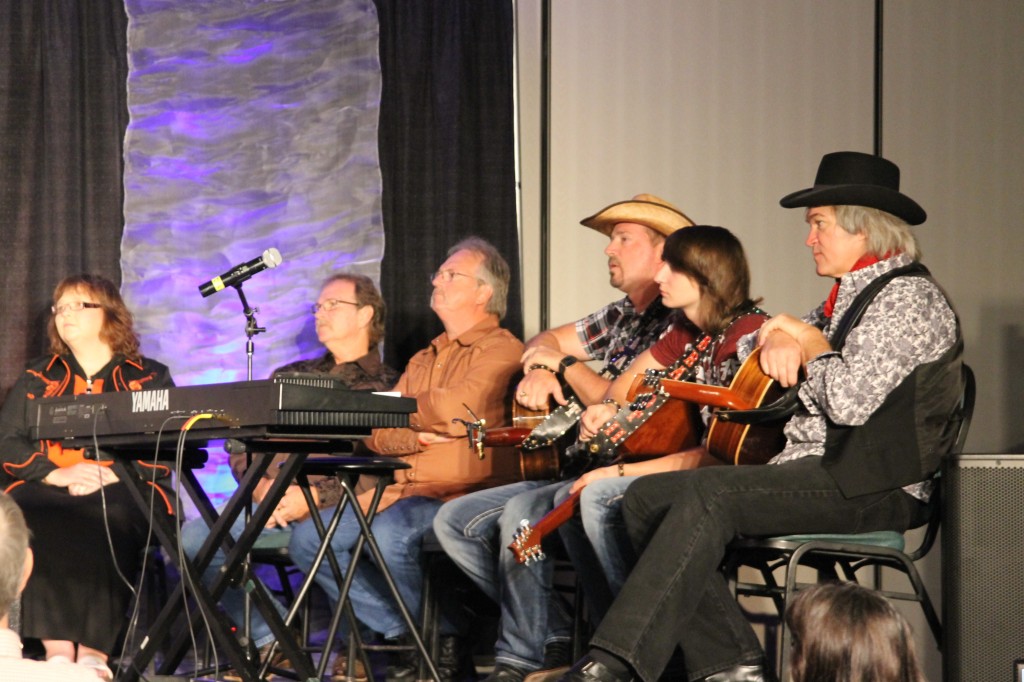 Pigeon Forge TN (August 25, 2015) – The Christian Country Expo at the Smoky Mountain Resort, Pigeon Forge TN, began the daytime showcases of great Christian Country music on Tuesday morning. Where there are Country artists, there are Country pickers, and there were a few guitars around this morning.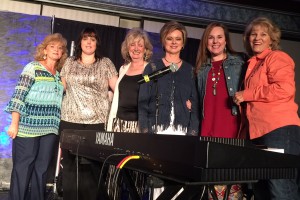 Artists such as Chris Golden, Tommy Brandt, Tommy Brandt II, Ava Kasich, The McKay Project, Jim Sheldon, and many more were on hand to gather on stage, sing together, play together and cheer each other on as they sang their own songs separately.
The Jam Session, sponsored by Firehouse Subs, is being held again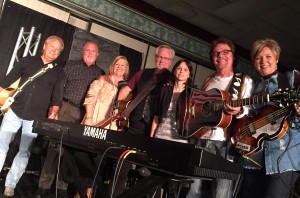 on Wednesday and Thursday. Many of the CCX artists will join in this informal musical session, so fans are urged to come early and enjoy the music. Thanks to Firehouse Subs for partnering with us on this great event!
We hope you enjoy this collection of photos from the Christian Country Expo.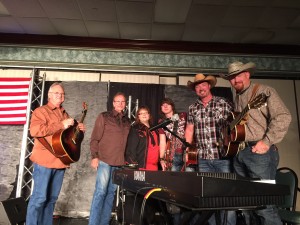 CCE continues at Pigeon Forge through Thursday, August 27. Join us!
Along with T Graham Brown (Wednesday night only), the CCE is happy to present Chuck Day, Chris Golden, Jim Sheldon, Tommy Brandt, Jan Harbuck, Ava Kasich, Tina Wakefield, Jerry Branscom, and many more. Doors open at the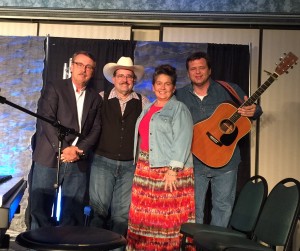 Center at 5:00 pm for evening concerts and at 9:30 am for music showcases. The main theme of the event is: "Salute To Our Heroes," and CCE invites all servicemen and first responders to come out and be recognized.
For more information on CCE, go to the Facebook or website page.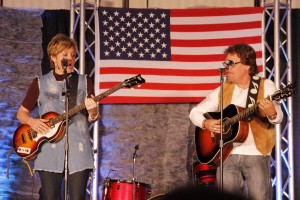 Contact Rob Patz for more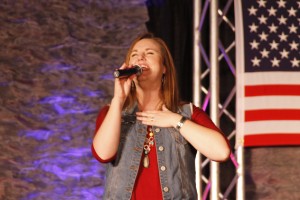 information and tickets. 306.966.0741 or rob@sgnscoops.com
Find us on Twitter!!! #ccx2015
Special thanks to Michelle Drummond and Robert York for the great photographs!
Tags:
Ava Kasich
,
Chris Golden
,
Christian Country Expo
,
Firehouse Subs
,
Jim Sheldon
,
Pigeon Forge
,
sgn scoops
,
Smoky Mountain resorts
,
The McKay Project
,
Tommy Brandt
,
Tommy Brandt II
Posted in
artists
,
christian entertainment
,
Christian interest
,
exclusive report
,
special feature
|
Comments Off

on Christian Country Expo begins Daytime Showcases