Written by SGN Scoops on December 5, 2011 – 10:32 am -
The guests on the current edition of Gospel Music Today are Jerry Goff and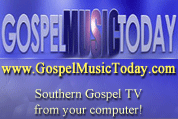 Little Jan Buckner-Goff. The Feature Group is Crimson River, and Ken and Jean Grady host southern gospel news and concert updates.  Ken and Jean visit Haskell, OK, to hear Brian Free and Assurance sing. Jean reviews an new CD by The Murphys, and the show features singing by The Hyssongs and The Carolina Crossmen. The latest show is online now at www.gospelmusictoday.com .
Tags:
brian free and assurance
,
Crimson River
,
Jerry Goff
,
Ken and Jean Grady
,
Southern Gospel Music
,
Southern Gospel News
,
The Murphys
Posted in
announcements
|
Comments Off

on Jerry Goff and Little Jan Buckner-Goff Special Guests on Gospel Music Today
Written by SGN Scoops on August 20, 2011 – 4:28 am -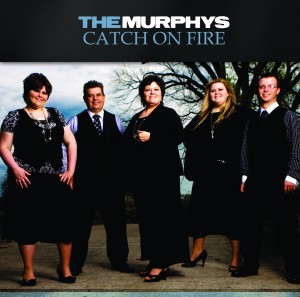 Nashville, TN- The Murphys of Monroe, NC have just released their latest recording with Heartwarming Records  (a div. of Homeland Entertainment Group).  The project contains 10 songs with a variety of new songs and some favorites that many listeners will recognize.  The group consists of Danny Murphy, his wife Max, their daughters Rikki and Barb and Rikki's husband RC.  Together they deliver the powerful message of the gospel through word and song that engages audiences of all ages.  The new project not only reflects the music that they have been known for to this point, but also brings some soulful styles all the while staying with the traditional Southern Gospel vain, with tight nit family harmony and enthusiasm. "Catch on Fire" is available on ITunes and Amazon as well as many other online retailers.  The first single from the recording is now being played at radio titled "He Will Calm The Billows."  You can locate more information about The Murphys at www.themurphysonline.org  or www.homelandentertainmentgroup.com to hear an audio sample and The Murphys are online on Facebook as well.
Tags:
Danny Murphy
,
Heartwarming Records
,
homeland entertainment
,
Southern Gospel Music
,
Southern Gospel News
,
The Murphys
Posted in
new music
|
Comments Off

on The Murphys Release New CD