Written by SGN Scoops Staff on November 21, 2017 – 9:08 am -
Sunday night (11/19/17) was a great night at First Christian Church in Columbus, MS but it was also an emotional night for us. After much prayer, our very own Makenzie Conn has decided her time with Trinity 3 has come to an end. The decision was made last week as she feels that God may be leading her in another direction. We finished up our 2017 schedule last night as the original Trinity 3. We ask that you please keep Makenzie in your prayers as she feels she is doing the right thing, and please also keep the rest of us in your prayers as we make this transition. We respect Makenzie's decision and wish her nothing but the best in her future. She will do great things and we are proud of her and love her!
As for the future of Trinity 3, it continues on! We all feel that we are exactly where God wants us and will continue to do what he called us to do. We are currently searching for someone to fill these shoes so please pray that  the right person is sent our direction. God is already showing us that we are doing the right thing, and we are grateful. We will not be cancelling any 2018 bookings, only continuing to book more so we can do exactly what he called us to do. Our 2018 year will start back in February so give us a call if you would like to have us worship with you. We love you all and thank you again for your continued prayers!
Trinity 3 can be contacted for bookings by calling
205.535.6633
.
Tags:
Southern Gospel News
,
Trinity 3
Posted in
announcements
|
Comments Off

on Trinity 3 Announces Changes
Written by scoopsnews on October 7, 2016 – 12:23 pm -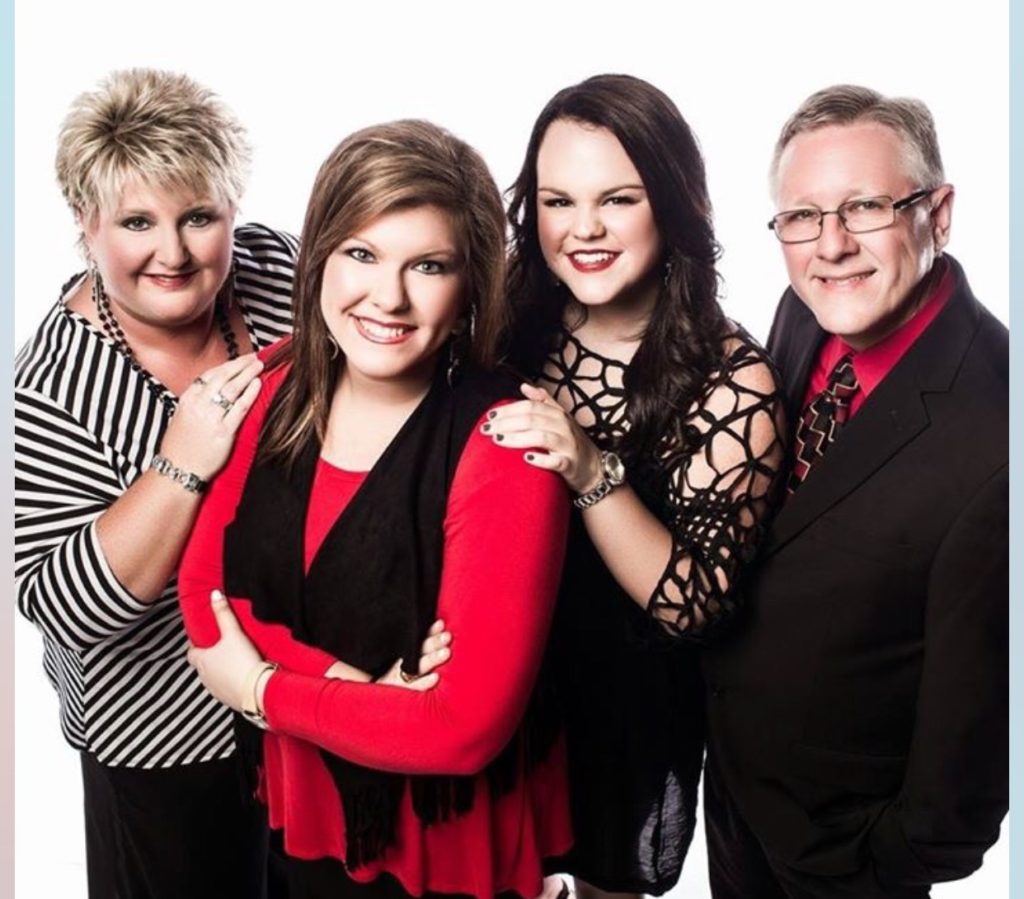 Recently, we got to talk with Trinity 3 and asked them five questions. We call this "Fast Five." Enjoy!
1. Tell Us About Trinity 3:
Trinity 3 is a ladies trio from Mississippi and Alabama. Rhonda Richardson, Lauren Morris, and Makenzie Conn make up the trio and do the singing. We also have two guys that are part of the group and make up the band. Ricky Morris plays keys and Nathan Richardson plays bass.
Trinity 3 was established in January 2014 after the three ladies attended a 5th Sunday night singing that was being held at Rhonda's church. Both Lauren and Makenzie sang but had no idea who each other were. After that night the friendship began as did the new Trinity 3 family. After the very first practice together, we all knew that God had called us out. That is when it all fell in place. The Lord told us in Matthew 28:19 "Go therefore into all nations making disciples, baptizing them in the name of the Father and of the Son and of the Holy Spirit." This is our scripture verse that we chose. It firmly tells us to "GO" and that is what we are doing. The helpful thing about it all is that God gave us the tools we need and we are having the best time ever.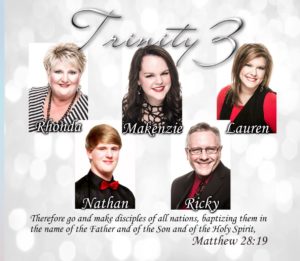 2. Tell Us About Your Current Radio Single:
We have been so blessed through our 2 ½ years of ministry. God has provided everything we have ever needed. We are continuously being amazed at all the things he is doing. Our latest blessing came in the form of our newest release "God Did It". And that is exactly what he did. He has done it all. Rhonda took the lead on the song because she felt like she had lived the song. Being the oldest of the 3 ladies, she has been down a road or two of changes and disappointments but after it was all said and done, God reached down, took her by the heart and pulled her out, "GOD DID IT"!! We like to give some credit to Dennis McKay with M.A.C. Records for seeing in us something we didn't. Upon recording the latest project "The Climb", Dennis heard "God Did It" and said, "Ladies, ya'll have something great in this song". Once again God had done it again.
3. What Can Folks Expect When They Come to a Trinity 3 Service?
We like to make it personal with everyone we meet and sing in front of. We enjoy walking around at the very beginning of the services and shaking hands with the congregation. We like for them to be comfortable from the start so that there is no reason that the Holy Spirit can't show up and show out. We make it known that we don't come to entertain you, we come to worship.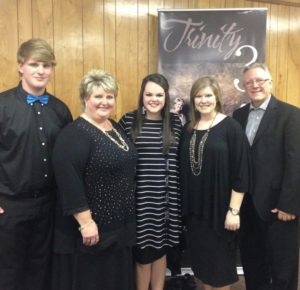 4. When Y'all Are On the Road, What Is Your Favorite Place to Eat?
FOOD!! All we can say is that we love it. ALL of it. I guess that best is when you go sing for a church for homecoming and you get all that fresh vegetables, fried chicken, etc. You get the idea.
5. How Can Folks Contact Trinity 3?
We would love to hear from you. You can contact us several different ways.
Website: trinity3music.com
Email: trinity3music@yahoo.com
Facebook: Trinity 3
Telephone: Ricky @ 205-535-6633 or Natasha @ 205-399-6716
Tags:
MAC Records
,
Trinity 3
Posted in
announcements
|
Comments Off

on Fast Five with Trinity 3….