Written by Staff on May 25, 2020 – 5:43 am -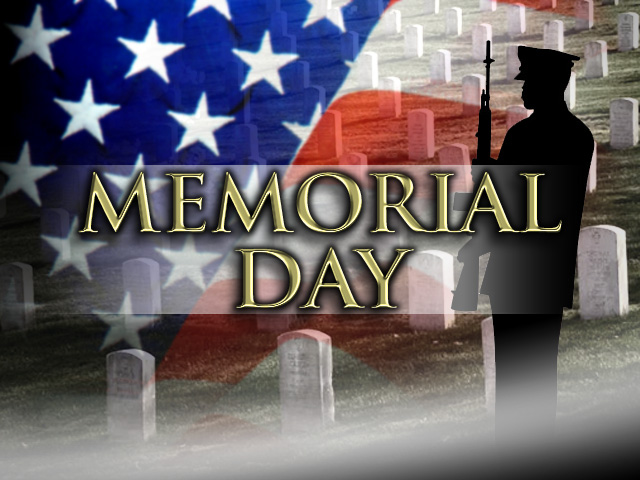 Today we recognize all those who have lost their lives fighting for our country's freedom, remembering those we knew and thanking God for their sacrifice.
As we remember the fallen, let's rejoice in the knowledge that all who have acknowledged Jesus Christ as their Lord and Savior, the One who died for our ultimate freedom, will also live again.
Take a listen to this song.
Somebody Died For Me
He was a troubled kid in and out of jail
When his daddy said this is the last time I'll pay bail
He enlisted in the army and they sent him to Iraq
He was a different man when he came back
Somebody said the army must've whipped you into shape
But he said that's not the reason that I've changed
Somebody died for me (before I even asked for help)
Gave his life for me (when I couldn't save myself)
I cannot live the way I lived or be the way I was
Every day's a gift to me because (somebody died for me)
Now they fold the flag and attach a silver star
While the grieving mother leans against his arm
Then he stands before the family and does his best to tell
How he survived the night his best friend fell
He says no one who knew him was surprised he died that way
He tried to live for Jesus oh he always used to say
And I don't wanna waste a moment
Of the time I have left
With every breath I'm given
God help me not forget.
"Somebody Died For Me" was written by Christy Sutherland and Kyle Matthews, recorded by Triumphant Quartet in on their album "Everyday."
To all serving on our country's frontlines, we thank you for your service.
Tags:
frontlines
,
Jesus
,
Memorial Day
,
USA
,
Veteran
Posted in
announcements
,
Christian interest
|
Comments Off

on Memorial Day
Written by Staff on November 11, 2019 – 9:34 am -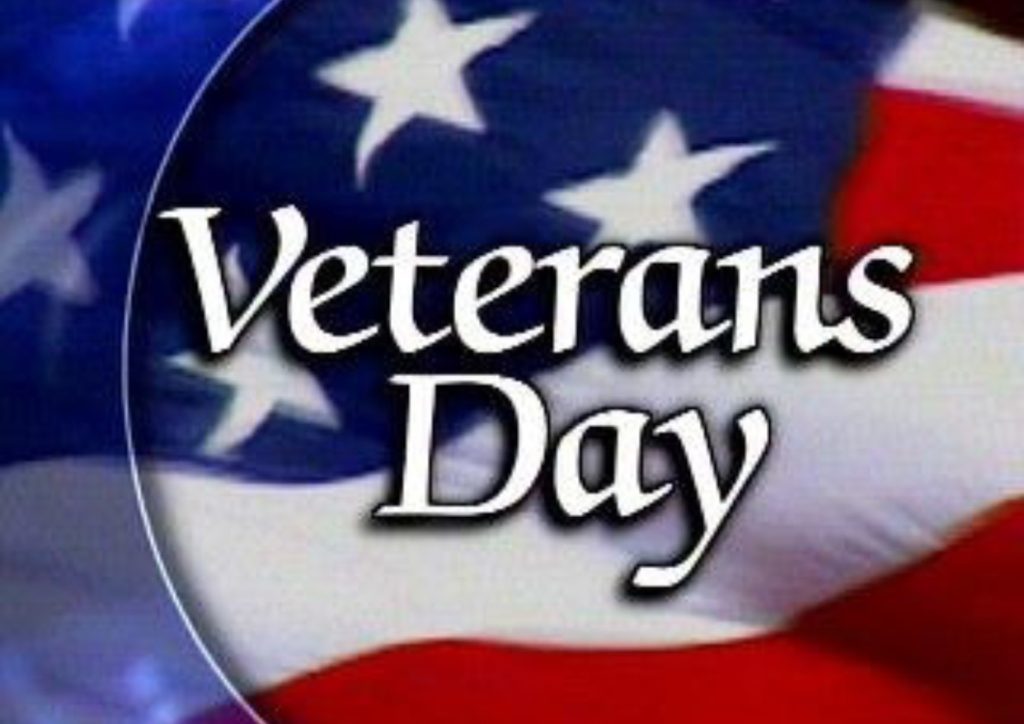 Today on SGNScoops, we take a moment to salute all of the Veterans that have given of their lives for our freedom. We salute those who have left and never returned, those who have left and have returned differently, and those who have stayed on this land but live to protect our freedom.
This day is recognized in America as Veterans Day, and in Canada as Remembrance Day. Across both countries we honour those Veterans who have joined in the battle to give us peace.
The history of Veterans Day in America:
1919 – November 11: President Wilson proclaims the first Armistice Day with the following words: "To us in America, the reflections of armistice Day will be filled with solemn pride in the heroism of those who died in the country's service and with gratitude for the victory, both because of the thing from which it has freed us and because of the opportunity it has given America to show her sympathy with peace and justice in the councils of the nations…" The name was later changed to Veterans Day.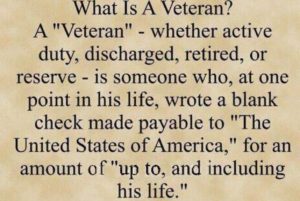 The original concept for the celebration was for the suspension of business for a two minute period beginning at 11 A.M., with the day also marked by parades and public meetings.
Join us here at SGNScoops today as we reflect and remember, and give thanks.
We are thankful for all of those who died for our freedom. We are also thankful for Jesus who died for our ultimate freedom and eternal life. Enjoy this song as performed by the Triumphant Quartet, "Somebody Died For Me."
Tags:
gospel music
,
Somebody Died For Me
,
Southern Gospel Music
,
triumphant quartet
,
Veteran
,
Veterans Day
Posted in
announcements
,
Christian interest
|
Comments Off

on Saluting all Veterans on Veterans Day
Written by Staff on November 10, 2016 – 3:28 pm -
Springfield, TN- Allegiance Trio was honored to perform at The Moving Wall, a half-size replica of the Vietnam Veteran's Memorial this past week in Tennessee. The group chose to sing their release of "I Will Stand", a patriotic song that encourages a return to Christian values in America.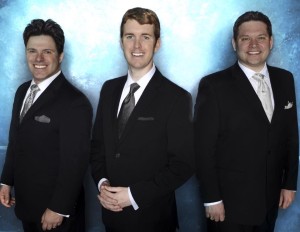 The event was hosted by Springfield Memorial Gardens in Robertson County, TN. WSM Radio and Grand Ole Opry host, Bill Cody served as master of ceremonies. Gus Gaches of Song Garden Music Group performed the National Anthem.
"God has always blessed our nation. We are praying Americans are willing to take a stand during this critical time," said Kasey Kemp, lead vocalist of Allegiance Trio.
The song, written by baritone Jake Sammons, has already been featured in a movie featuring elected officials that are committed to Constitutional precepts.
"We expect Americans who follow Christian principles to stand with us. The Moving Wall is a beautiful reminder of those Americans who not only stood for America, but also fell," stated Jake Sammons.
Allegiance Trio is comprised of three men who combine their voices for one purpose, to align themselves to honor God with one voice. Along with Kemp and Sammons, Heath Pannell has joined as tenor. Corey Lackey provides sound engineering and road management.
For more information on Allegiance Trio, click on their website at www.AllegianceTrio.com
For more Gospel music news click here.
Tags:
ALLEGIANCE TRIO
,
Moving Wall
,
Veteran
Posted in
announcements
,
artists
|
Comments Off

on Allegiance Trio Stands With "The Moving Wall"