Written by Staff on December 16, 2019 – 2:41 pm -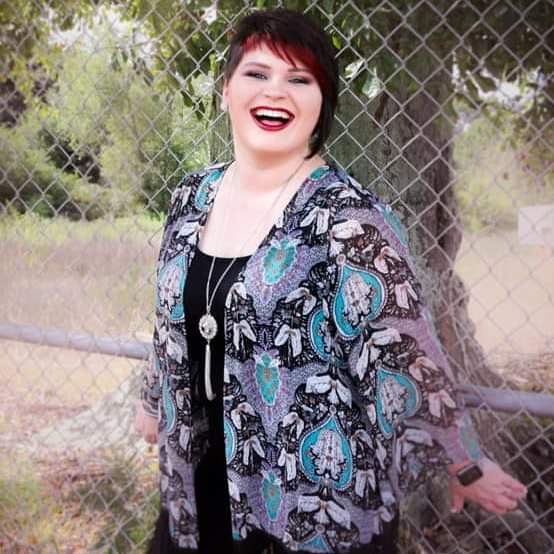 Nashville, Tenn – Popular 65/40 Nashville recording artist, Victoria Bowlin will be joining her family, The Shireys, for a special New Year's Eve reunion concert event on Tuesday, December 31, 7:00 pm, at the Community Church Of Praise in Stockbridge, Georgia. A love offering will be received in lieu of ticket sales.
Being billed as a "Farewell Concert," it will mark the last performance by Rachael Shirey Flowers. Rachael has made the decision to step down from full time traveling ministry so she can spend more time with her family, and be more involved in ministry at her own local church. Of the move Rachael states "I feel led to focus on a different type of ministry with my husband in our home church. God has called us to work as a team, and we believe that time is now."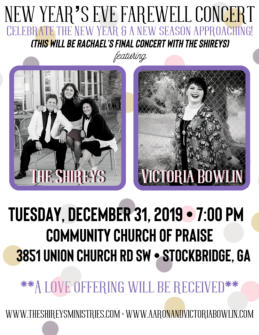 Victoria is pleased and thankful to be able to take time from her own busy touring schedule to join her family, The Shirey's, in this important event. She traveled and ministered with her family over 20 years before stepping into solo ministry, with her husband, Aaron Bowlin, five years ago. Victoria stated, "I look forward to bringing in the New Year with my family and watching Rachael step into a new season of life and ministry."
The Shireys will continue to travel and minister, and further information about their future endeavors will be released soon. No concert dates will be missed or rescheduled as they make this transition. Of the upcoming change, Wayne Shirey says, "God has great things in store for The Shireys, and we are looking forward to continuing to travel and minister. We're not quitting any time soon."
To interview Victoria contact AG Publicity at info@agpublicity.com.
To purchase Victoria's current project You See Beauty go HERE
To connect with Victoria Bowlin follow her on social media and her Website.
About Victoria Bowlin
A licensed Church of God minister, Victoria is a powerful singer, songwriter, author, and Faith-Inspired speaker who gives encouragement and hope through music and personal testimonies.
Originally from West Columbia, SC, Victoria's background includes extensive singing and traveling full time with her family, The Shireys, and participating in tent revivals held by her late Grandmother, Evangelist Mamie L. Clark. She first took the microphone at two years of age. At eleven, Victoria replaced her uncle in her family's group and began singing full time. In January of 2015, God called Victoria into ministry with her husband, Aaron, where they formed a preaching and music team. In 2018, that ministry was expanded to include solo concerts throughout the United States.
Victoria has been awarded and nominated for several vocal and songwriting awards. In August of 2016 and 2017, Victoria had the privilege of being chosen to sing on the Main Stage at the famous Gatlinburg Gathering. Then, in September of 2016, she was honored to be asked to sing on the Main Stage at Southern Gospel's largest annual event, the National Quartet Convention. Victoria writes and arranges most of her music.
Read more Gospel Music News in the latest SGNScoops Magazine Online HERE.
Download The SGNScoops Magazine PDF 
Here
Find SGNScoops Magazine On Facebook 
Here
Listen To Gospel Music 
Here
Tags:
Christian Music
,
gospel music
,
New Year's Eve
,
Rachael Shirey Flowers
,
Southern Gospel Music
,
The Shireys
,
Victoria Bowlin
Posted in
announcements
,
artists
|
Comments Off

on Victoria Bowlin To Perform at Rachael Shirey Flowers Farewell Concert
Written by SGN Scoops Staff on March 19, 2018 – 9:05 am -
PURLEAR, N.C.- 65/40 Recording artist Victoria Bowlin and her husband, evangelist Aaron Bowlin, were recently involved in a near head-on collision recently.
Victoria said, "I just want to thank God for His protection!  We were around exit 148 on I-20 W in Alabama, only 45 mins from our hotel that evening, when a drunk driver was driving about 70 miles an hour straight towards us on the wrong side of the six-lane interstate. Aaron swerved just in time, missing a head on collision with this car. The car then hit the truck behind us, sending both of them spinning down the interstate and down an embankment behind us, and we pulled off immediately. My valiant husband jumped out of the car and ran to check on the guy that had just wrecked behind us, while I called 911. The drunk lady missed us by inches in the front, and the truck behind us missed us by inches in the back. I absolutely believe that God had an Angel in front of us and one behind, protecting us. The wreck wound up involving multiple cars. Thankfully, only one was injured. They had to pry his door open to get him out and took him away in an ambulance. He was hurt but okay. Be in prayer for him. This is why it's so important not to drink and drive. Things could have been a lot worse and ended in a much different way. I'm so thankful that God is in control, and we were able to walk away without a scratch on us or our vehicle. Praise the Lord!"
Victoria and Aaron were shaken but not hurt. The duo was able to keep all dates on their itinerary.
To purchase Victoria's current project You See Beauty click any of these icons or go to :  http://www.bowlinministries.com
Tags:
Southern Gospel News
,
Victoria Bowlin
Posted in
announcements
|
Comments Off

on Victoria Bowlin and Husband Aaron Involved in Near Head-On Collision
Written by SGN Scoops Staff on January 4, 2018 – 2:15 pm -
NASHVILLE, Tenn. – Popular singer/songwriter Victoria Bowlin recently signed an exclusive recording agreement with new Country Gospel record label 65/40 Records, a division of Red Hen Records.
Victoria Bowlin stated, "I am so excited about this new season of ministry I am stepping into. I have known Rick and Micah Schweinsberg for a very long time and have the utmost respect for them. I look forward to many great things to come with 65/40 Records."
Micah Schweinsberg of 65/40 Records said, "I have known Victoria for years, and from the first time I ever heard her sing, I knew that she was incredibly talented. But more than that, I felt her heart and love for others. I am so excited to work with her and her music. I think she's going to reach more people with this album than she ever has, and that excites me more than anything!"
65/40 Records' Rick Schweinsberg also commented, "We are currently researching material for Victoria's project.  We are planning on a fresh new sound for her. Victoria is a fantastic singer and will be very successful in the Country Gospel music field."
65/40 Records is a division of the Red Hen Records. The new label launched December 20, 2017 and already the home of such talented acts as Trade Mark, The Kendricks, and Tony Allen Bates.
Victoria's debut for 65/40 Records is due in 2018. More information on that release will be available in the coming months. In the meantime, be listening for Victoria's music currently playing on Southern Gospel radio. In addition to her ministry as a soloist, Victoria travels the country with her husband doing evangelical work through churches and other organizations.
To purchase Victoria's current project You See Beauty click any of these icons or go to :  http://www.bowlinministries.com
Tags:
Southern Gospel News
,
Victoria Bowlin
Posted in
announcements
|
Comments Off

on Victoria Bowlin Signs Exclusive Recording Agreement With 65/40 Records
Written by scoopsnews on October 1, 2016 – 5:52 am -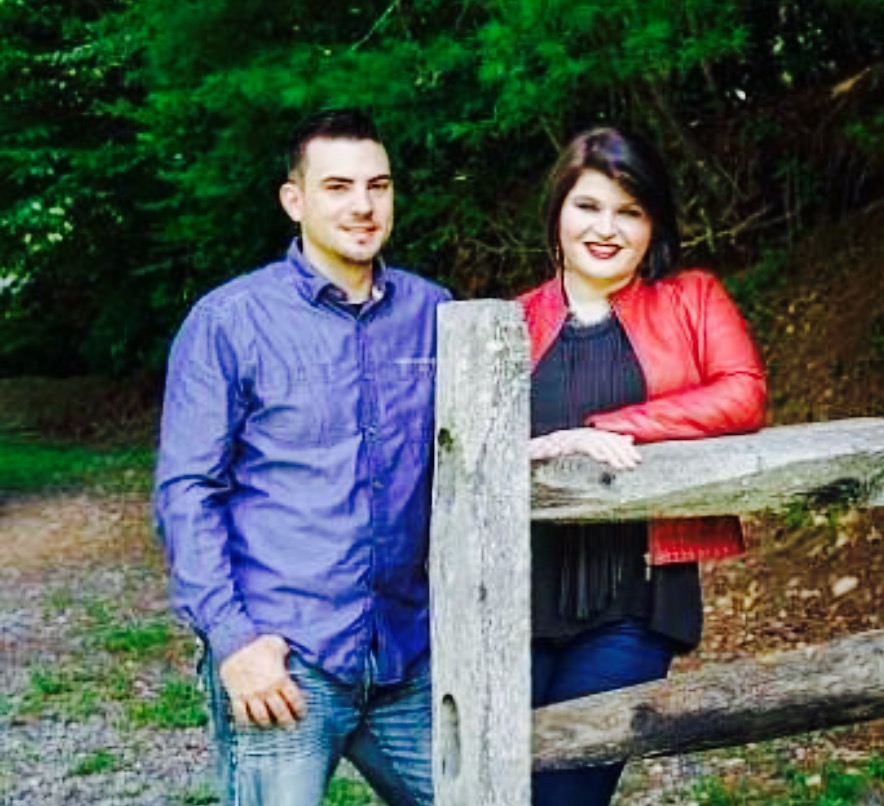 A Message from Victoria:
When I was a little girl, my grandmother told me to write a letter to God as a prayer of what my heart's desires where. I did just that, and singing on the National Quartet Convention main stage was on that list. I remember sitting in the bleachers year after year at NQC and silently praying that one day I'd get that opportunity. One year someone gave me their NQC Artist badge as a souvenir, and as soon as I got home, I stuck that badge in my Bible at Philippians 4:13 and prayed over it.
On Wednesday, September 28, 2016, my prayers were answered, and my lifelong dream came true! I had the honor of being selected from the Artist Spotlight Showcase that afternoon to sing on the Main Stage! Funny thing is, when they called my name, none of my family was there! My husband had gone to get his hair cut, and the rest of my family was out eating. I just about fell out of my chair. All I could do was cry and thank God for His blessings and favor. The actual main stage performance experience was awesome! I was too excited to be nervous. I had so much fun. It was truly an honor and a dream come true!
Great job Victoria!
Tags:
Victoria Bowlin
Posted in
announcements
|
Comments Off

on Dream Come True for Victoria Bowlin
Written by SGN Scoops Staff on October 21, 2014 – 11:02 am -
After much prayer and consideration, Victoria Bowlin will be leaving The Shireys. She and her husband, Aaron have been called into a ministry of their own. Victoria will be a full time soloist, and Aaron will join her on the road as much as possible and preach as well. Her last date with The Shireys will be Dec. 31, 2014. On Jan. 1, 2015, the new ministry will launch. Aaron and Victoria are so excited to see what God has in store for them! Victoria will also be speaking at some women's conferences and special events. They will also do some revivals and are open to whatever God has for them. The Shireys will continue to sing as a trio. Rachael Shirey will step up and take over Victoria's position. "It was such a hard decision to make to leave the family and branch out on my own. This is all I've ever known, but I know that God has some amazing things in store, not only for my husband and I, but for my family as well. We prayed extensively for several months over this and know this is God's will for us. It's a new season!", says Victoria. The Shireys say, "We are very proud of Victoria and Aaron. It's hard to let go, but it's time. They have our blessing!" The new ministry of Aaron and Victoria will be called Bowlin Ministries. They are now booking for 2015. If you are interested in having them for your next event or church service, please visit their website www.bowlinministries.com. To book The Shireys, you can also visit their website www.theshireysministries.com.
Tags:
Southern Gospel Music
,
Southern Gospel News
,
The Shireys
,
Victoria Bowlin
Posted in
announcements
|
Comments Off

on BIG ANNOUNCEMENT from The Shireys