Written by Staff on April 16, 2018 – 12:27 pm -
When Zach Williams' hit "Chain Breaker" was announced as the winner of the Best Contemporary Christian Music Album at this year's Grammy Awards, it was the latest and greatest honor in Williams' meteoric rise to the top of the Christian
music genre.
A native of Jonesboro, Ark., Williams was not even signed to a record label when he co-wrote "Chain Breaker," the international hit that held the No. 1 position on charts for 15 consecutive weeks and achieved official Recording Industry Association of America (RIAA) gold certification.
"I had been in Nashville for a week, writing," Williams said. "I wasn't signed to a label. I was just coming over as a guest to write songs. It was at the end of a week. I was ready to go home. I was ready to see my family. I was tired. I had nothing that I honestly was bringing in at that point.
"Then, I met Mia (Fieldes, co-writer of "Chain Breaker") for the first time. She had this super strong personality. She was just on fire when she came in, and we got to talking. I was sharing my story and my testimony with her. My wife and I were involved in a prison ministry at that time, so we were really excited about where we were then. Jonathan Smith, ("Chain Breaker" co-writer) turned around to the piano and just played a little something, and I went 'play that again.'
And when he did, the words to 'Chain Breaker' just started coming. 'If you've been walking the same old road for miles and miles. If you've been hearing the same old voice tell the same old lies.' That was one of those songs that was literally almost written in 15 minutes.
It was on Williams' mind after the writing session.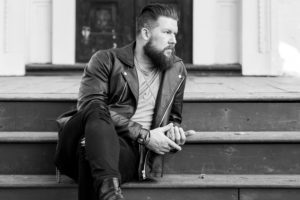 "All the way home to Arkansas, I was just praying that God would just use that song and that people all over the world would be able to hear it," Williams shared. "And a few months later, the label heard that song and offered me a record deal."
After the song was written, Williams said that he wasn't sure how it would be received by Christian audiences.
"I thought maybe it was too rock or too country to resonate with Christian music audiences," he said. "I didn't think it would get played on Christian radio. Nobody knew who I was. I didn't know how people were going to react to it."
After the song's mega success on the contemporary Christian charts, the song was later covered by several Southern gospel artists, including Triumphant, the Gaither Vocal Band and soloist Steve Ladd.
The song also speaks to Williams' own story of redemption. After using drugs and alcohol for years, he was known as a partier. In 2012, God intervened, and he quit the rock band that he was a part of it, instead electing to begin a new Christ-centered life off the road. But the way that Christian songs had helped him in his journey continued to stoke the desire to sing.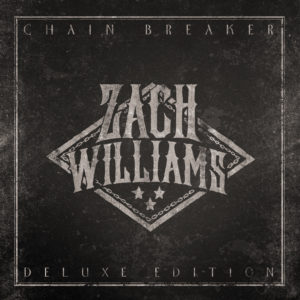 In the release of "Chain Breaker," Williams said that one of his chief hopes is that the song ministers to non-believers, as well are those who are already saved.
"Obviously, I hope it can inspire people who are already believers," he said. "But for anyone who isn't saved, they need to know that there is someone out there who can break their chains and help them with these problems that they have in their life and completely make them brand new.
"For Christians, for believers, I think we get in our day-to-day routine where we're just checking it (items) off our list. We're going to church on Sunday, because it is good for our business … it's good for the other people around to see. It becomes just like doing the laundry. Going to church, leaving, going home … and completely not having a relationship with the Lord. You're coming out of church with the same mess that you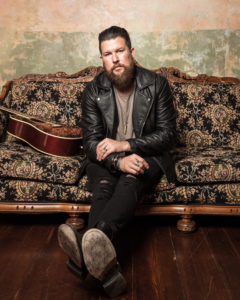 went in with. So, I think a lot of believers have just forgotten what it was like the day they got their chains broken."
Though Williams says he can't define his music under just one genre – "maybe some Southern roots gospel," he says – he hopes that his music appeals to listeners of Southern gospel, contemporary Christian, and other genres equally.
"I want these songs to have the opportunity to minister to everyone," he said.
Although "Chain Breaker" was a hard act to follow, Williams' second single off of his debut album, "Old Church Choir," also ascended to No. 1 on the charts, where it stayed for 20 weeks. With his recent successes, Williams became the first debut artist to have back-to-back singles reach No. 1.
"All glory to God," he said. "It's just incredible."
By Justin McLeod
First published by SGNScoops Magazine in March 2018.
Download The latest PDF Version Of SGNScoops Magazine HERE
Find SGNScoops Magazine On Facebook HERE
Listen Online To The Best In Todays Gospel Music HERE
Tags:
Chain Breaker
,
christian country
,
Christian Music
,
gospel music
,
Steve Ladd
,
Triumphant
,
Zach Williams
Posted in
artists
,
sgn scoops magazine
|
Comments Off

on Zach Williams: Singer, Songwriter, Grammy winner
Written by Staff on March 29, 2018 – 12:49 pm -
Editor's Last Word by Lorraine Walker for March 2018 SGNScoops Magazine
I heard the birds singing louder than the traffic noise this morning, and I knew that spring must be just around the corner. The month of March is full of possibilities as I watch the bulbs start to send up their green leaves, and the rabbits come out of hibernation to try and feast on those sprouts. It makes me begin to wonder what new things the Lord wants me to do as I come out of my own winter hibernation. Is there something new for all of us this month, this week, or even today?
Let's all look at the chains that may be preventing us from attempting something different. Those chains may be fear, or indecision, or perceived inability, holding us down. Maybe we need to listen to Zach Williams' "Chain Breaker" one more time. That is one of my favorite songs right now, whether it is Triumphant or Gaither Vocal Band or Steve Ladd or Williams himself performing it. I confess that I have played Williams' and Triumphant's CDs until they have been worn thin. I may be the only person in the world still purchasing full CDs, but then, I still have boxes of cassette tapes as well. However, I digress.
When the idea was born to feature Williams on the cover of this issue, I was delighted. The writer of this hit is a Grammy Award winner, and his song has been covered by many artists from many different branches of Christian music. I am so glad that Justin McLeod was able to chat with this singer/songwriter, and I hope that you enjoyed every feature in our diverse look at what is happening in the world of Christian music.
Moving to the genre of Christian country music, artist Jonathan Dale said something in my interview with him that has resonated with me ever since. He was talking about his new release, "This Is Your Now." He wants this generation to be aware that the time is now to do what you are called to do, not wait for another day, week, or year. We all need to look at this moment as our time, as we may not have another moment.
The writer Paul told his readers in 2 Corinthians 6:2, "I tell you, now is the time of God's favor, now is the day of salvation." He was quoting the prophet Isaiah from the Old Testament in Isaiah 49:8. The Bible is filled with the thread of urgency, reminding us time and again that our life here on earth is but a short blip in the eternal timeline. Where you spend the rest of your life depends on what you do now. Have you made the decision that Dr. Billy Graham probably preached thousands of times in his lifetime? Have you accepted the salvation of the Lord, put your trust in Him and given your life to Him?
Truly, "This Is Your Now." You may never have another chance to make that decision. And if you have been walking with the Lord, what has He been urging you to do with your life, that thing that has caused you to procrastinate? You have said to yourself that you would wait until you had a break in your job stress, or perhaps until you acquired a job, or until you were wiser in your knowledge of scripture, or until whatever has been happening in your life had passed.
What better time than spring, than Easter, than today to reach hold of the hand of God and allow Him to lead you into a new land?
God spoke to Isaiah and said through him, "Forget the former things. Do not dwell on the past. See, I am doing a new thing. Now, it springs up. Do you not perceive it? I am making a way in the wilderness and streams in the wasteland." (Isaiah 43:18, 19)
Thanks so much for reading SGNScoops Magazine. If you have any questions or comments, do not hesitate to email me at lorraine@sgnscoops.com. I hope to see you at some gospel music event this year.
Do that new thing today. This truly is your now.
By Lorraine Walker
Download The PDF Version Of SGNScoops Magazine HERE
Find SGNScoops Magazine On Facebook HERE
Listen Online To The Best In Todays Gospel Music HERE
Tags:
Christian life
,
Easter
,
Lorraine Walker
,
Zach Williams
Posted in
sgn scoops magazine
|
Comments Off

on Zach Williams, Easter, and Finding Your Now
Written by scoopsnews on January 29, 2018 – 8:08 am -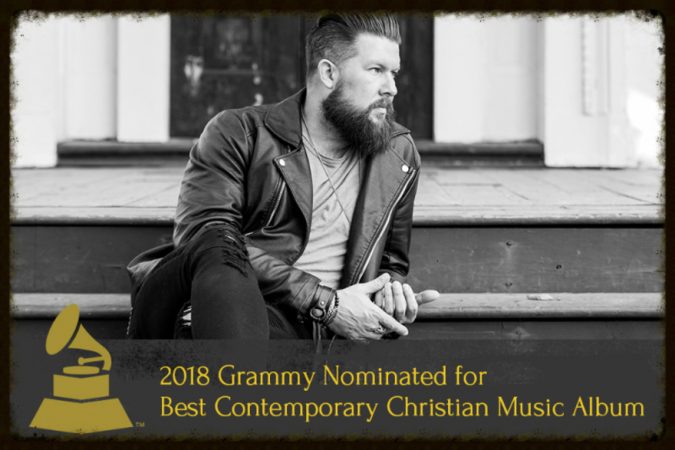 Congratulations Zach WIlliams!
For More Gospel NEWS
Tags:
Chainbreaker
,
Grammy Awards
,
Zach Williams
Posted in
announcements
|
Comments Off

on Guess Who Won A Grammy?
Written by Staff on September 7, 2017 – 12:47 pm -
NIGHT OF HOPE HURRICANE HARVEY RELIEF CONCERT
September 20, 2017 – 6:00 PM
Verizon Theatre
Grand Prairie, TX
100% OF TICKET PROCEEDS BENEFITTING TEXAS GULF COAST VICTIMS
VIA CONVOY OF HOPE
www.convoyofhope.org
Tickets on Sale 9/7 @ 10am CST
Direct Ticket link: http://axs.com/events/342611/night-of-hope-tickets
Conway, AR 9/5/17: NIGHT OF HOPE a Hurricane
Harvey relief concert will be held on Wednesday, September 20th at Verizon Theatre Grand Prairie. 100% of all ticket proceeds will go to support the relief efforts through Convoy of Hope. Night of Hope is a collaborative effort from local Christian radio stations KLTY, AiR1, Way-FM, & KCBI and is produced by Awakening Events. The lineup includes some of the biggest names in Christian Music today, please join us as we come together to help those impacted by this devastating storm.
Confirmed artist lineup:
MercyMe
TobyMac
Casting Crowns
For King & Country
Zach Williams
Natalie Grant
Danny Gokey
Phil Wickham
Josh Wilson
Chonda Pierce
Laura Story
Brandon Heath
Jason Roy of Building 429
Tauren Wells
Moriah Peters
Chris August
Jason Crabb
Wayne Watson
Plumb
John Tibbs
*Lineup subject to change
1025 FRONT STREET, STE. 1 Ÿ CONWAY, AR 72032 Ÿ 501-514-1717 Ÿ AWAKENINGEVENTS.COM
Read more Gospel.music news 
here
.
Listen here to Gospel music online 
here
.
Tags:
Chonda Pierce
,
convoy of hope
,
Danny Gokey
,
Hurricane Harvey
,
Jason Crabb
,
Mercy me
,
Night of Hope
,
Zach Williams
Posted in
announcements
,
artists
|
Comments Off

on NIGHT OF HOPE — HURRICANE HARVEY RELIEF CONCERT feat. Jason Crabb, Zach Williams, more