Written by SGN Scoops Staff on August 27, 2014 – 7:54 pm -
4 Hymn Promotions and The Pines Restaurant located in Madison Indiana are in agreement to have Gospel Dinner Concerts starting in 2015. The Pines Restaurant is located at 2700 Michigan Road in Madison Indiana. 4 Hymn Promotions is looking forward to the start of a new venture that God has allowed us to have.
The minute you walk through the doorway, you realize that dining at The Pines Restaurant will be a unique and enjoyable experience. Guests relax in a casual atmosphere surrounded by attentive servers, and find it hard to choose from generous portions of delicious entrees and hard-to-resist desserts.
At The Pines Restaurants in Seymour and Madison, Indiana, the experience involves a lot more than nice décor and comfortable surroundings. From the moment you enter, you find you're treated like a friend. It was the way that Harold and Margaret Hall treated their guests in 1950 — and it's the way that Mike and Katie Hall will treat you today. You'll find this atmosphere makes everything better! From the wave of your favorite waiter or waitress — to the aroma of your favorite foods — The Pines Restaurant is right where you want to be.
The Pines is a place the whole family can enjoy great food, in a fun-filled atmosphere at an affordable price. We proudly serve up the freshest meals in the land. And don't just take our word for it. Ask your friends and neighbors…we've been a family tradition since the 1950's. We really do have something for just about everyone.
We are looking forward to providing some of the best gospel groups anywhere in the United States along with having some of the best cooking in the tri-state area.
Some of the groups that will be in concert are The Woodsmen, The Kramers, Lineage of David, The Horn Family, Mercy's Bridge, The Mission Quartet, for starters!!!
Stay tuned for further information regarding future concert venues by calling Bill Evilsizer with 4 Hymn Promotions at 812-292-0069 or by emailing Bill at 4hymnpromotons@gmail.com
Tags:
4 Hymn Promotions
,
Lineage of David
,
Mercy's Bridge
,
The Horn Family
,
The Kramers
,
The Mission Quartet
,
The Pines Restaurant
,
The Woodsmen
Posted in
announcements
|
Comments Off

on 4 Hymn Promotions and The Pines Restaurant
Written by SGN Scoops Staff on July 8, 2014 – 8:46 am -
God continues to bless each and everyone of us through many different way in our lives and He allows us to meet some of the most wonderful Christian brothers and sisters from all walks of life. When a door opens that allows 4 Hymn Promotions to share the love of Jesus Christ with some of the most talented Southern Gospel Artists anywhere we believe that God has a plan to combine two willing entities to further His Kingdom.
4 Hymn Promotions is very excited to present Lineage of David from Wetumka, Oklahoma. David and Lisa Folenius, along with Lisa's brother David Doolittle are one of the most blessed and exciting southern gospel trios anywhere. There high energy and spectacular blend of harmony projects and illuminates the love of Jesus Christ wherever they are ministering. We are so blessed to have Lineage of David as a part of the 4 Hymn Promotions family.
God doesn't always reveal every element of His plan before He requires us to move. In these times, we must walk by faith, be led by the Holy Spirit, and know that He is in control and will make a way. That is the story of the music ministry of Lineage Of David. God has anointed these individuals to share His Gospel in song and to encourage believers to trust and not doubt in God's faithfulness.
Lineage of David yearns to see souls saved, Christians encouraged and Jesus Christ exalted as King of Kings, and Lord of Lords! Their songs, ranging from happy, engaging melodies of praise to moving, heart-felt ballads of testimony and encouragement, are sure to inspire their audience as they listen.
The primary mission of Lineage of David is to be led and used by the Holy Spirit. By doing so it is our prayer to see souls saved, Christians encouraged, and Jesus Christ exalted as King of Kings, and Lord of Lords! We endeavor to make our group available wherever the Gospel message found in our music can be heard. It is our desire for our music to be a ministry and not just entertainment. In everything we do, we will strive to do it with excellence, as we are representing The King!
To have Lineage of David in concert please contact Bill Evilsizer of 4 Hymn Promotions at 812-292-0069 or by emailing him at 4hymnpromotions@gmail.com You can also glance at some information about Lineage of David on www.facebook.com/pages/Lineage-of-David/
Tags:
4 Hymn Promotions
,
Lineage of David
,
Southern Gospel Music
,
Southern Gospel News
Posted in
announcements
|
Comments Off

on 4 Hymn Promotions is very excited to present Lineage of David
Written by SGN Scoops Staff on May 17, 2014 – 9:03 am -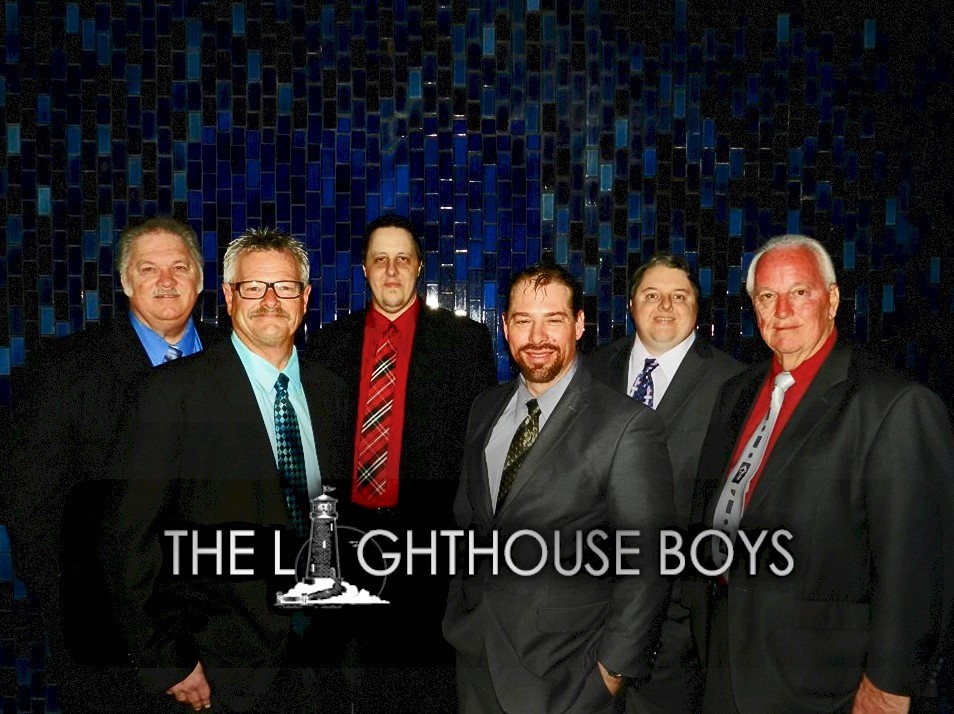 4 Hymn Promotions is very happy to announce the first edition of its new West Coast Edition called 4 Hymn Promotions WC. We are also excited to have on board some very good friends of ours the The Lighthouse Boys from Bakersfield California. The Lighthouse Boys bring a great ministry that serves the needs of our Lord and Savior Jesus Christ.
THE LIGHTHOUSE BOYS
Some may define a successful music artist as someone with mutli-platinum record sales and multiple top 10 hits and world wide recognition. All that stuff may be good; however when you talk to the guys in The Lighthouse Boys, success is a whole different concept. Success to The Lighthouse Boys means knowing that they are in God's will, using the gifts that He has given to them for his purpose. For some artists, good family entertainment is their purpose, but for The Lighthouse Boys it has always been about ministry.
This kind of success has been clear since Mark Underwood & Steve Johnson first started back in 1974. For 40 years' fans, concert goers and church congregations from all over have enjoyed the ministry and music of The Lighthouse Boys. With several of their own albums and guest appearances on other artist recordings and various compilations, The Lighthouse Boys have help carry the Gospel in Word and Song..
They have been seen and read about in several major Southern Gospel and secular media publications as well as making several local TV appearances and interviews on local Radio stations throughout the United States. They have appeared on stage at some of Southern Gospel's more popular events. They have been nominated for several awards and they are winners of the 1980 "Californians Choice Award" for Best Band. Although members have changed over the years, still The Lighthouse Boys have always strived to maintain their unique sound. They are well known for bringing their own musical style to great Southern Gospel Classics, as well as writing and producing their own songs.
The Lighthouse Boys are one of the few "California" Southern Gospel Quartets that have accomplished many things over the years, yet today their success is found in their ministry, seeing the alters filled, souls saved, people delivered and healed. They still continue to minister with a strong commitment to a call that was given to them by God 40 years ago. Performing at Churches of all different denominations, their desire is to see the Church ready for the return of our Lord Jesus Christ.
The Lighthouse Boys pray that when you attend a service or concert,
your life will be changed and you will feel the presence of God in song and the word.
Tags:
4 Hymn Promotions
,
Lighthouse Boys
,
Southern Gospel Music
,
Southern Gospel News
Posted in
announcements
|
Comments Off

on 4 Hymn Promotions signs with The Lighthouse Boys
Written by SGN Scoops Staff on March 14, 2014 – 11:51 am -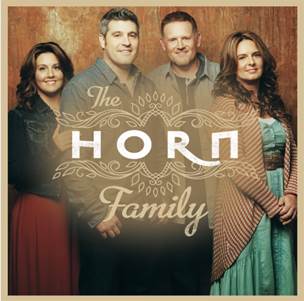 God moves in many wonderful ways and He has opened up the door for 4 Hymn Promotions to bring to you an exciting young Country Gospel group from the wondrous land of Virginia. The Horn Family! We are very happy to announce that The Horn Family has agreed to allow 4 Hymn Promotions to become their exclusive booking agent. We welcome them with open arms and we know that these fine ministers of the gospel will be a blessing to your church or event and we pray that all will come to see souls meet Jesus Christ as their personal Savior!! Please welcome The Horn Family to 4 Hymn Promotions as you read a bit about them.
It seems almost a given that Joel and Jamie Horn would make a career in Southern Gospel music. As preacher's sons raised on the tunes of legendary gospel families like The Hinsons, Paynes and Crabbs, the pair spent the brunt of their childhood learning guitar and piano at their father's Loggy Bottom Pentecostal Church, nestled in the hills of tiny Whitewood, Virginia.
With Joel singing lead and playing piano, Jamie on drums and family member Scott Brown on bass, the Horns literally grew up on stage, performing every local benefit, church concert, and revival within a 10-mile radius of Whitewood. With adulthood came an expansion of the band into its current formation as The Horn Family in 2000, when Joel and Jamie's wives – Tina and Tracy, respectively -came on board to offer their vocals and Sidney Helton joined as lead guitarist.
"We started performing at our home church and it seemed like every time we played a song, something special would happen to someone's life in the audience," Joel recalls. "A strong burden grew in our hearts to use this band as a source of life and hope in our community."
Blending country with contemporary gospel – and offering occasional traditional gospel moments, the Horns have spent the past decade traveling the Southeast in a 15-passenger van, sometimes playing over 100 impassioned and energy-fueled live concerts per year.
"Growing up, we always followed the more enthusiastic, uptempo gospel groups," Joel says. "It's important to get the crowd involved and create a lively atmosphere."
Offstage, the entire band plays a role in songwriting. Each member drawing from his or her unique life experiences to bring different perspectives of God's goodness and grace.
"Each of us in the group have been through tough times, so we're able to approach songwriting through different angles of our pasts, which all ultimately lead to redemption through Christ," Joel says. "We see at every concert a population of people who are hurting and have made mistakes, and are experiencing a lot of pain as a result. Our songs aim to offer a ray of hope; to assure them that life's not over."
Perhaps the best example of this message can be found in their song "I Came Through Another Battle."
"We've performed this at every concert event for years and it always seems to speak to people," Joel says. "It's about finding strength amidst our weakness. Calling on God and continuing on the narrow path when we don't have anything left of ourselves."
Tags:
4 Hymn Promotions
,
Horn Family
,
Southern Gospel Music
,
Southern Gospel News
Posted in
announcements
|
Comments Off

on Horn Family Sign with 4 Hymn Promotions