Written by SGN Scoops Staff on January 13, 2017 – 12:39 pm -
NASHVILLE, Tenn.—Acclaimed Difference Media husband/wife duo Aaron & Amanda Crabb will head to Washington, D.C., next week to perform at Family Research Council's Faith Freedom & Future Inaugural Ball, it was recently announced. The couple joins a lineup of top performers, including best-selling comedian Chonda Pierce, at the black-tie gala set to follow the inauguration of President Donald J. Trump on January 20.
"We truly count it an honor to be a part of the Faith Freedom and Future Inaugural Ball," said Aaron Crabb. "We love this great nation and we are thankful for our faith. To be asked to share the Good News of Jesus through testimony and song at an inaugural ball is a good sign of things to come for the United States of America."
Family Research Council, one of the country's leading policy organizations, was founded in 1983 with the mission to champion marriage and family as the foundation of civilization, the seedbed of virtue, and the wellspring of society. FRC shapes public debate and formulates public policy that values human life, upholds the institutions of marriage and the family, and defends religious liberty.
Aaron & Amanda Crabb have five recordings, multiple Dove Award nominations and an Inspirational Country Music Association Vocal Duo Award nomination to their credit, among other accolades. The couple's critically-praised 2016 Difference Media release, Restore, was produced by Aaron Crabb, a member of Southern Gospel's iconic, GRAMMY®-nominated Crabb Family. Restore showcases the duo's signature harmonies and modern country influences, thematically reflecting their recent journey, from launching and pastoring the burgeoning Restoring Hope Church near Nashville to the birth of their fourth child.
Tags:
Aaron & Amanda Crabb
Posted in
artists
|
Comments Off

on AARON & AMANDA CRABB TO JOIN INAUGURAL FESTIVITIES
Written by SGN Scoops Staff on August 25, 2014 – 8:58 am -
Aaron and Amanda Crabb are the guests on Gospel Music Today for the week of August 24. Ken and Jean Grady host southern gospel news and concert updates, the Feature Group is The Page Trio, and Jean reviews new recordings by The Dunaways and Keith Barkley.  An article entitled "And the Band Played On" is the subject of this week's Singing News Notes. The show includes a new music video by Brian Free and Assurance, exclusive video of  Aaron and Amanda Crabb, recorded by Gospel Music Today's cameras at the AbsolutelyGospel.com Music Fest, in Smyrna, TN, and a visit to the Gospel Music Today Archives for an exclusive concert video of 11th Hour, at The Owasso Gospel Opry, in Owasso, OK.
The show is on KWHB TV47 in Oklahoma every
Sunday at 4:30 PM
, and on Roku on FFE TV
Monday at 8:00 PM
and AllNations TV
Tuesday
and
Wednesday at 6:30 PM
. Check local TV schedule for Beaumont, TX, Tyler, TX. Atlanta, TX, and Morrilton, AR.
Tags:
Aaron & Amanda Crabb
,
brian free and assurance
,
Gospel Music Today
,
Southern Gospel News
,
Southern Gospel Update
,
The Page Trio
Posted in
announcements
|
Comments Off

on Gospel Music Today For August 25th On SGNScoops.com
Written by SGN Scoops on February 20, 2013 – 12:25 pm -
NASHVILLE, Tenn.—Difference Media, home to some of the leading names in Southern Gospel music, has signed an exclusive

distribution agreement with EMI CMG Distribution. EMI CMG will oversee worldwide retail distribution at both Christian and mainstream outlets, as well as digital distribution, for upcoming releases from the label's acclaimed roster of artists that includes Aaron & Amanda Crabb, Canton Junction, Matthew Hagee, Tim Duncan, The Cornerstone Sanctuary Choir, John Hagee and The Hagees.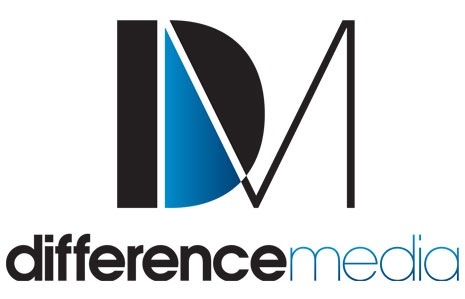 The inaugural Difference Media release under the new agreement will be the April 23rd launch of Aaron & Amanda Crabb's Mercy. The long-awaited new recording from the popular duo, recently named "Ones To Watch in 2013" by GMCtv online, was produced by Aaron Crabb and award-winning musician Ben Isaacs. Mercy will be followed by the re-release of Canton Junction's hit self-titled debut from last year, featuring the #1 single, "Hold On."
Greg Bays, Senior Vice President of sales and marketing for EMI CMG Distribution said: "Difference Media was founded on a strong tradition of gospel music and the power of its message. EMI CMG Distribution is pleased to be a part of this ongoing tradition with their artists and inspiring releases. We look forward to expanding Difference Media's impact with this worldwide distribution agreement. "
"We are thrilled to partner with EMI CMG Distribution, and believe it will serve to further the impact of Difference Media and our family of artists," said Matthew Hagee, pastor, Cornerstone Church. "We couldn't be prouder of the releases we have planned for the year, beginning with Aaron & Amanda's recording, and we are grateful to EMI CMG for helping us make the music more broadly available."
Difference Media is a division of Cornerstone Church in San Antonio, founded by Pastor John C. Hagee. A non-denominational evangelical church with more than 20,000 active members, Cornerstone Church is home to John Hagee Ministries, which telecasts Pastor Hagee's radio and television teachings throughout America and to 245 countries around the globe. The ministry also operates GETV, a 24/7 Internet television and video on-demand broadcast of sermons and original programming, as well as music videos and performances by Difference Media artists (www.getv.org).
ABOUT EMI CMG DISTRIBUTION (www.emicmgdistribution.com):
EMI CMG Distribution was founded in 1994 to serve as the main distribution outlet for EMI CMG's owned and distributed labels to the US Christian and general retail marketplace, and the international Christian marketplace. Since this distribution division was launched, EMI CMG has had more charting titles annually on Billboard's Top Christian charts than any other Christian distributor and has been named Billboard Magazine's Top Christian Music Distributor 15 times since 1995. In addition to distributing Capitol Christian Music Group's fully-owned labels, which include Sparrow, ForeFront, and Credential imprints, as well as EMI Gospel and Worship Together, EMI CMG Distribution has exclusive distribution agreements with BEC/Tooth & Nail, Centricity Records, Dream Records, Gaither Music Group, Green Hill Productions, Hal Leonard, Inpop, Hillsong, sixsteps records, Sonoma Music, Maranatha! Music, North Point Music, Spring Hill Music Group, Troubadour for the Lord, Universal Music Group, VSR Music Group, Anchor Bay Entertainment/Starz, Creative Trust Media, Family Movie Night, Gaiam Vivendi Entertainment, Guardian Studios/Bananas, Jellyfish Labs, Millennium Media Services, Pure Flix Entertainment, Whitestone Media, Worthy Publishing, Authentic Publishers and many more. EMI CMG Distribution is a division of Universal Music Group, the world's leading music company.
For further information on Difference Media, visit www.differencemedia.org or www.turningpointpr.com.
Tags:
Aaron & Amanda Crabb
,
Canton Junction
,
Cornerstone Sanctuary Choir
,
DIFFERENCE MEDIA
,
emi cmg distribution
,
Southern Gospel News
,
The Hagees
Posted in
announcements
|
Comments Off

on DIFFERENCE MEDIA AND EMI CMG DISTRIBUTION ANNOUNCE LONG-TERM DISTRIBUTION AGREEMENT