Written by SGN Scoops on November 21, 2012 – 7:04 am -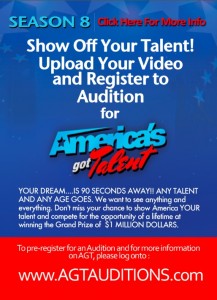 The popular television show, America's Got Talent announced they are looking for Choirs and singers to audition for the eighth season of the show.  All those who are interested can submit a video to the executive producers of America's Got Talent.    For more information, visit: http://americasgottalentauditions.com/
Tags:
America's Got Talent
,
Music Television
,
Television Shows
Posted in
announcements
|
Comments Off

on AMERICA'S GOT TALENT IS LOOKING FOR CHOIRS & SINGERS TO AUDITION
Written by SGN Scoops on December 21, 2011 – 7:01 am -
 HEART TO HEART VOTED 2011 COUNTRY GOSPEL CONNECTION CHOICE AWARDS DUO OF THE YEAR
&
2012 DOVE AWARD NOMINEE FOR WRITING "FATHER WHO CARES" PERFORMED BY VOICES OF GLORY
Heart To Heart, regulars on the Branson Stage and a well-loved, full-time gospel and family music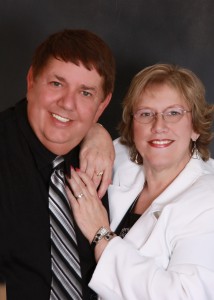 group has recently received the honor of being voted 2011 Country Gospel Connection Choice Awards Duo of the Year. This award is determined by a panel of music industry professionals and is based on Heart To Heart's excellence in promoting the Gospel of Jesus Christ through Christian Country Gospel music. Heart To Heart has also just learned that their original song, "Father Who Cares," written for America's Got Talent finalists Voices of Glory, has been nominated for a Dove Award!
Heart To Heart are singers and songwriters with original songs on the charts and receiving airplay worldwide such as "That's Why I Cry," "See a Rainbow," "Father Who Cares," "Rock of Ages, Roll On," "My Little Boy" and "Where Tears Won't Fall." They have twice been voted awards for Song of the Year by the Gospel Music Association in Nashville and were GMA Duo and Vocal Group of the Year last year. Heart to Heart hosts their own radio show called "The Branson Gospel Groove" which airs on several stations to include VoicesofGlory2020.com, ToPraiseHim.com, HeirwaveRadio.com and CGCRadio.com.
Sharon and Jerry Mays who make up Heart to Heart are quick to point out that these awards are not just "fireplace mantel furniture" but are tools to open doors to enable them to reach more people with encouragement and the Good News of Jesus. Sharon says "We work 24/7 for the Lord and are honored to serve at every opportunity." "We gave up a lot of 'stuff' a few years ago when the Lord told us to go full time and He would make a way for us. He whispered and we didn't listen but when he shouted, we had to make the change. We both had full-time jobs and good benefits. Jerry was a National Marketing Director and I am a Degreed Paralegal. We gave all that up to work for the Lord and; once we got out of His way to do His will with our lives, we have been blessed beyond measure since!"
Heart To Heart not only performs regularly on two Branson stages, The Night Light Beacon of Branson (owned by the Barbara Fairchild family) and Branson Radio Live with Karen Berka at the Branson Mall Centerstage, they are members of GMA, ICGMA, CGMA, SGMA and ICMA and tour the country when not on the Branson stage to serve churches, schools and communities.
Sharon comes from a musical family. Her dad, Leon Barnett, was the lead guitar player for Narvel Felts & the Rockets "back in the day," and guys like Roy Orbison, Conway Twitty, Carl Perkins and Chet Atkins ran through her house when she was four or five years old, always getting ready for the next "gig." Jerry grew up on a farm in rural Missouri and didn't know he could sing until he met Sharon! Together, they are forging a legacy in Gospel music with their powerhouse vocals, amazing connection with their audiences and dedication to their Calling; and the industry is definitely taking notice. You WILL be hearing more from Heart to Heart – that's for sure! For more about Heart to Heart, visit their website at www.hearttoheartmusicgroup.com.
Tags:
America's Got Talent
,
Branson Gospel Groove
,
Country Gospel Connection Choice Awards
,
Dove Awards
,
Heart to Heart
,
Southern Gospel News
,
voices of glory
Posted in
awards
|
Comments Off

on HEART TO HEART VOTED 2011 COUNTRY GOSPEL CONNECTION CHOICE AWARDS DUO OF THE YEAR
Written by Rhonda on November 3, 2010 – 9:29 am -
MOBILE, Ala. – November 2, 2010 — Jackie Evancho, the 10-year-old soprano prodigy whose performances on "America's Got Talent" won the hearts of millions and brought her into the national spotlight will release her first record O Holy Night on November 16 to Christian retail through Integrity Music and via Columbia Records/Sony Music to general market retail.
Jackie's debut CD features the Christmas favorites "O Holy Night" and "Silent Night" plus the beautiful opera classics "Pie Jesu" (Blessed Lord Jesus) and "Panis Angelicus" (Heavenly Bread) – both of which Jackie performed on America's Got Talent.
The DVD features Jackie's performances from America's Got Talent including the audition tape that landed Jackie her spot on AGT.  Lastly, it includes an interview with Jackie filmed the week following the show's finale.
O HOLY NIGHT CD/DVD combo
CD Track Listing
"O Holy Night"
"Pie Jesu"
"Silent Night"
"Panis Angelicus"
DVD Track Listing
"Panis Angelicus" (Youtube Audition)
"O Mio Babbino Caro"
"Time To Say Goodbye"
"Pie Jesu"
"Ave Maria"
An Interview With Jackie
Since appearing on "America's Got Talent," Jackie's accumulated more than 30 million combined YouTube views and was the #1 Hot Google Search on August 10 and 11.  She had the #1 video on YouTube the week of August 11 and has YouTube's biggest non-ad-supported video of 2010 (so far).  The "America's Got Talent" finale on September 15 was the show's highest rated in three years.
Evancho catapulted into the "America's Got Talent" quarter finals round when her unaffectedly pure performance of Puccini's "O Mio Babbino Caro" (one of Maria Callas's signature arias) and handily won the show's YouTube round, selected by online fans.  An odds-on favorite with viewers, Jackie performed four times on "America's Got Talent" over the summer.  Rocketing into the finals, her astonishing classical crossover soprano performances marked the arrival of a major musical talent.
"In my typically humble opinion, I've seen a lot of auditions over the last five years in Britain and America and the point of this show is to find undiscovered talent – proper, raw talent – that can go on to potentially be a huge star," said Piers Morgan, Judge of America's Got Talent. "I have never, ever, seen an act on this show, or the British show, or any of the other talent shows in the world that I have seen with more potential than Jackie Evancho."
Jackie Evancho first began singing at the age of 7 after watching "The Phantom of the Opera" on DVD.  She launched her own YouTube channel and started seriously vocal lessons when she was 8 years old.  A Pittsburgh native, Jackie performed at local talent shows, going on to perform at high profile events including singing the national anthem at Pittsburgh Pirate games.
Tags:
America's Got Talent
,
Columbia Records
,
integrity music
,
Jackie Evancho
Posted in
new music
|
Comments Off

on America's Got Talent's Jackie Evancho Releases Christmas CD