Written by SGN Scoops Staff on October 24, 2014 – 12:54 pm -
Artists include Randy and Sherri Miller, Ben Rochester,
High Road III and Matt Butler from Dugger Mountain Music Hall
Signal Mountain, TN
October 24, 2014
   Harmony Road is presenting a special program "Les Butler and Friends, Live from Dugger Mountain Music Hall" this week.  The program includes music from Les Butler, High Road III and Ben Rochester.  The all star band also includes Randy Miller, Anna Grace Kimbrough and Matt Butler.   Songs on the program include "Two Coats" from High Road III with Butler on the Mandolin, "In My Father's Eyes" featuring Ben Rochester along with High Road III and classic hymns.
This episode includes music from the DVD "Les Butler and Friends, Live from Dugger Mountain Music Hall" which is now available at
www.harmonyroadtv.com
and other outlets.  The entire DVD consists of 15 great songs featuring these talented artists.  Harmony Road TV will feature more of these performances on an upcoming episode.
Dugger Mountain Music Hall is a part of "Our Father's Arms", a ministry based in the area.  The venue hosts regular concerts which are featured on the Dugger Mountain Music Hall television program, seen on several networks across the country.  More information on this important ministry can be found at
www.ourfathersarms.org
.
Now available to over 80 million television homes across the country in addition to online streaming, ROKU, mobile app and more, Harmony Road is a weekly southern gospel television program hosted by Singing News, Butler Music Group and Solid Gospel Radio veteran Les Butler.
Information on Harmony Road, Its affiliates and time slots can be found at
www.harmonyroadtv.com
.  Viewers can also interact with the program on Facebook at Harmony Road TV and on twitter @harmonyroadtv.
Harmony Road is produced and distributed by Harmony Road Productions and features the best in Southern Gospel music and video. It can be found each week on The Heartland Network, The NRB Network (including DirecTV, streaming and mobile app), WATC57 in Atlanta, WGNM-TV in Macon, WYBU-TV in Columbus, GA/Phoenix City, AL.  Also find the program on the WALKtv network (including ROKU), Harmony Gospel in Greeneville, SC,  DCT3in Middle Tennessee, TV24 in Anniston/Gadsden, Charter Cable in Clarksville, Cookeville/Crossville, Sevier County, Lebanon and Jackson, TN and  WMJN29 in Decatur/Athens/Cullman, AL.
Tags:
Anna Grace Kimbrough
,
harmony road
,
Our Father's Arms
,
Randy Miller
,
The Heartland Network
Posted in
announcements
|
Comments Off

on Harmony Road to Present Special Program Featuring Les Butler and Friends
Written by Staff on July 8, 2014 – 11:46 am -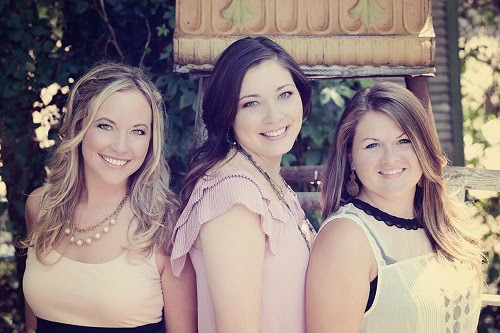 If there is anyone in this country that hasn't heard High Road III I suggest you run, not walk to your nearest digital media and play some of their music. A combination of Bluegrass, Country, Gospel and Appalachian mountain music, this female trio will speak to your heart and squeeze every drop of passion from your soul. The live instrumentation and honed vocals of Sarah Davison, Anna Grace Kimbrough and Kiley Phillips have allowed them to share the stage with The Martins and Jason Crabb, taken them to the main stage at the 2013 National Quartet Convention and brought them to the notice of Ben Isaacs who produced their latest album. Look for High Road III and their latest release, Angel At The Crossroads to start hitting charts and award nomination lists this year.
Sarah, Kiley and Anna Grace are all graduates of Belmont University's School of Music and reside in Nashville, Kentucky. They sing everything from Patsy Cline's "Crazy" to Kari Jobe's "Revelation Song" with ease, taking the melody from low and thoughtful to high and crying accompanied by violin, piano, guitar, drums and even stand-up bass.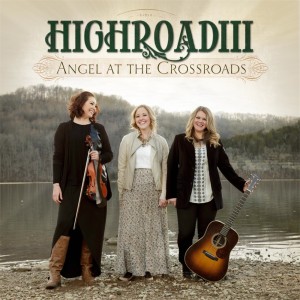 High Road III has been gaining fans in the industry as well as in their listening audience. Jonathan Edwards of SGN Scoops Radio says, "They are sweethearts and very talented. In fact, they have the most musical talent I have seen in any group in a long time." Lottie Squires of WCKB 780 shares, "I've seen them on a couple of showcases at NQC, and met them briefly…they're amazing musicians and singers!"
Over the past year, the trio has sung with another well-known trio, The Martins. Jonathan Martin says he and sisters Judy and Joyce thoroughly enjoy singing with these ladies. "The Martins love High Road III! We have shared the stage with these girls and their talent and musicianship is outstanding! Add that to their sweet spirits and love for Jesus and you can't help but love them."
The heart of High Road III is in sharing the gospel through their music, as Anna Grace explains. "My love is to be able to relate to the audience when I sing or speak; not for my sake, but for the sake of Christ. There were and are still so many times in my life when I need someone to encourage me and lift my spirits. God has brought and continues to bring those people into my life, and through them He shows and reminds me just how precious I am to Him. My goal is to show His love and compassion to those who I come across just as I have been shown love and compassion."
"Angel At The Crossroads," the title song of High Road III's latest album is all about how God intervenes in our lives in different ways through His love and compassion. "It is a beautifully written song that captures the thoughts of someone who is at a crossroads in their life and God provides someone to steer them in the right direction," says Sarah. "I think we have all had angels at the crossroads at some point in our lives."
One of the people God brought to the lives of this trio was Ben Isaacs, producer of Angel. "Working with Ben Isaacs for the first time was a dream come true," says Sarah. "All of us have listened to the Isaacs sound and absolutely love them. To have Bill (Gaither) sing on our project was a huge honor for us; what a wonderful and genuine man he is! This project is honestly exactly what we sound like. We played all of our own instruments and sang just like we do in a concert, and I love that aspect of this project. It just sounds real."
"Ben Isaacs and Mark Capps worked very hard on our latest project, and I feel above all else, we gained two new, great friends," says Kiley. "They are so humble and down-to-earth; not to mention absolutely hilarious. We had a blast working with them. I think we all would like to work with the Gaither crew in the future. Bill Gaither was sweet enough to sing a bass part on a track called "When God Dips His Pen of Love" on our new album. What an amazing honor! We hope to work more with them in the future."
Anna Grace has enjoyed working with a lot of artists during the past year. "I got the pleasure of being able to play fiddle behind Karen Peck and New River last year at a Bluegrass Showcase during the NQC week, and just loved every moment with the players, including Ben Isaacs, Sonya Isaacs and Ben Rochester, among others. All of those folks were really sweet, and I loved Karen as well. Ben Isaacs has been so great to work with on our last project, and I was so blown away by how much he cared about our sound and about us doing the very best that we could. I felt like I was a better player and singer having been under his direction as a producer." As she looks into the future, Anna Grace adds, "This is a huge dream, but I would love to work with someone like Dolly Parton or Alison Krauss. I know that they both demand a lot of themselves musically, and I know that I could learn so much from them about how to be a better musician."
High Road III is already full of talented musicians. Kiley Phillips plays the acoustic guitar and sings the high harmony, though she says they all share the lead vocals from time to time. "My favorite song to sing live is 'Redeemer' because it's such a powerful song and has an unfailing message; that our Redeemer lives.  I love singing this song because it gets such an amazing response from people all over the States. People are familiar with the song and can really worship along with it."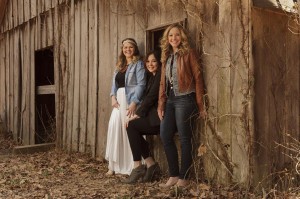 Sarah Davison is the trio's pianist and sings both lead and harmony. "I love singing 'Walk Beside Me' the most for our live concerts because it has such a powerful message and musically it just speaks to me!"
Alto singer Anna Grace Kimbrough says, "The instrument I have been playing for 22 years is the fiddle. My favorite song to sing right now is "My Savior's Love". The words of that hymn are so powerful and remind me that my works don't get me closer to Christ. I have the ability, through faith in Jesus Christ, to draw closer to Him because of what He did on the Cross for me."
High Road III has been traveling more and more as their fan base grows, and they each have their own favorite place to sing. "My favorite place to sing would probably be at my home church, Scott Avenue Christian Church in Newton, IL," says Kiley. "I grew up singing as much as I could in that church, and the people there are truly amazing. High Road has played there a couple times within the last few years, and I can truly say that the Holy Spirit showed up each time we played there. Along with an incredibly moving worship service, I have personally never felt so supported and loved as I do in that church.  My parents and much of my family are very involved in the church, and I can whole-heartedly say that the members of SACC support me like family." Kiley adds, "My ultimate venue would probably have to be the Grand Ole Opry. There's just something so special about that place, to have the honor of standing on that stage where so many greats have stood – that's something special." Read more »
Tags:
Angel At The Crossroads
,
Anna Grace Kimbrough
,
Ben Isaacs
,
Bluegrass Music
,
christian country
,
High Road III
,
Kiley Phillips
,
Lorraine Walker
,
Sarah Davison
,
sgn scoops
,
southern gospel
Posted in
sgn scoops magazine
|
Comments Off

on Taking The High Road
Written by SGN Scoops Staff on February 7, 2012 – 9:04 pm -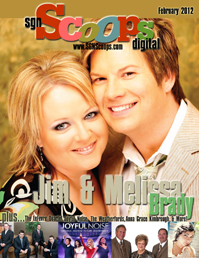 Presenting… The February Edition of SGNScoops Magazine! Jim and Melissa Brady share their sweet love story and their ministry! This month we are also featuring part two of Brian Free and Assurance, The Goldens, Anna Grace Kimbrough and The Lefevre Quartet. Special thanks to our features writers, Lorraine Walker, Laura Kennedy, Sandi Duncan Clark, Victoria Shirey and Angela Griffin!  And….Rob Estep gives a look behind the scenes with Wayne Haun!
We are excited about two special interest stories this month: Karen Peck and Joyful Noise as well as 2nd Generation's Brenda Denney's experience on The Price Is Right. Be encouraged by Lou Wills Hildreth, John Mathis Jr, Jennifer Cambpell and from our newest staff writer, Scott Rhoades.  We've kicked off a series of foreign mission stories too!  This month Angela Griffin shares "Love A Child!"
Don't miss Sandi Duncan Clark's DVD reviews as well as Rhonda Frye's Crabb Family Concert Review. Enjoy a full and exciting issue of SGNScoops Magazine- Home of THE DIAMOND AWARDS!
Download the magazine here
Tags:
2nd generation
,
Angela Griffin
,
Anna Grace Kimbrough
,
booth brothers
,
brenda denney
,
brian free and assurance
,
diamond awards
,
Faith
,
Jennifer Cambpell
,
Jim and Melissa Brady
,
Jim Brady
,
john mathis jr
,
Joyful Noise
,
Karen Peck
,
Laura Kennedy
,
Lorraine Walker
,
Lou Wills Hildreth
,
Rhonda Frye
,
Rob Estep
,
rob patz
,
Sandi Duncan Clark
,
Scott Rhoades
,
sgn scoops magazine
,
Southern Gospel Music
,
Southern Gospel News
,
The Goldens
,
The LeFevre Quartet
,
The Price Is Right
,
Victoria Shirey
Posted in
announcements
,
christian entertainment
,
scoops
,
sgn scoops magazine
|
Comments Off

on February 2012 SGNScoops Magazine