Written by Staff on April 17, 2018 – 7:27 pm -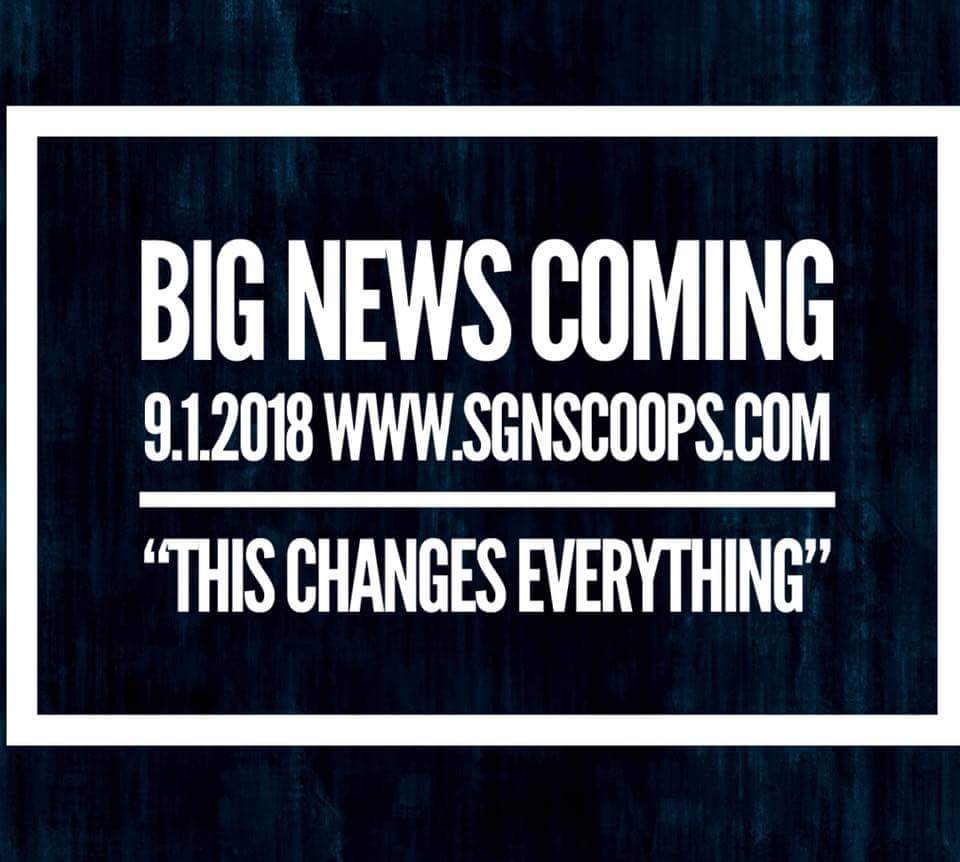 Seattle, Washington. Nashville, Tennessee. Heflin, Alabama. Hamilton, Ontario, Canada. Atlanta, Georgia. Westmoreland,Tennessee. Pigeon Forge, Tennessee. Charlotte, North Carolina. SGNScoops is everywhere.
From these points in North America and many others, staff and associates of SGNScoops have been hard at work on a top secret mission that will change the face of Gospel Music Media as we know it.
On September 1, 2018, the website will announce a major development at SGNScoops and Coastal Media.
This news is big. In fact, it is bigger than big. It is massive.
We will shout it from the rooftops.
The question is: Will YOU be ready??
Buckle your seatbelts, folks, we are about to hit the "turbo" button.
Www.SGNScoops.com
Keep Updated On SGNScoops Facebook HERE
Tags:
coastal media
,
gospel music
,
sgnscoops
Posted in
announcements
,
scoops
|
Comments Off

on SGNScoops: This Changes Everything
Written by Staff on September 30, 2015 – 4:46 pm -
This is a story of "coming apart before one falls apart," literally, and about how God has worked in every aspect of it all. It is a story of faithfulness to God and understanding the need to follow Him and obey His direction. It's a story of courage and knowledge to know when to quit, and yet not give up. It's a story of a family totally committed to doing God's will and a beautiful story of a new beginning.
The beginning of this century introduced the Southern Gospel audience to the rich family harmony and exciting stage presence of the Hoskins Family. The family's first Top Forty song was written by Angie Hoskins Aldridge and titled "Mission Of Love." It came from a 1998 album by the same title. Their second album, Hope, in 2000, generated their first top five hit, "Joyful Morning," which came in at number three, and as they say, the rest is history!
The Hoskins have always been a church-going family. When the church doors opened they were there. They sang in the choir, they taught Sunday School, they played the instruments and whatever else was necessary for services to be complete. They were the "Preacher's Kids and Grandkids."
Rick and Reva Hoskins have known no other way of life, but to serve God and sing. They have sung all their lives and naturally their daughter Angie inherited their talent. The three sang in the church where Reva's parents pastored, until God opened their ministry to a wider audience by allowing their songs to be played on Gospel radio.
Following their introduction to mainstream Southern Gospel audiences through radio, they were immediately added to the larger venues in Southern Gospel. Churches of every size and denomination clamored for dates to have them in service.
After eight years on the road, in 2006 the Hoskins Family stopped touring and took a break from their music ministry. We recently caught up with Angie and talked about what the Lord has been doing with and for the group.
Tags:
Angie Hoskins-Aldridge
,
Christian Music
,
gospel music
,
Sandi Duncan Clark
,
sgn scoops
,
The Hoskins Family
Posted in
exclusive report
,
industry news
,
scoops
,
sgn scoops magazine
,
special feature
|
Comments Off

on The Hoskins Family
Written by Staff on May 19, 2015 – 7:17 am -
By Bethany Cook
When it comes to Southern Gospel music, you just can't beat a good quartet. From the high tenor to the low bass (and the two blending in the middle), there's just something about that four-part harmony that makes you feel like that is what Southern Gospel music is supposed to sound like.   Throughout the years we've seen many wonderful quartets grace the stage, and I'd like to introduce an old group brought back to life. The guys of Adoration Quartet, while young (or young at heart), bring so much to the stage. From their individual talents and love for God, to the amazing four-part harmony, Adoration Quartet is taking the stage by storm sharing the good news of Christ.
Coming from the great state of North Carolina, Adoration calls Goldsboro home. The quartet was originally founded in 2001, and they traveled until 2010 around the Eastern United States. During these nine years, Adoration quickly became a household name and one of North Carolina's favorite hometown groups.
In 2010 group owner, Chris Serlick, felt the need to come off the road after his oldest son lost his battle to cancer. Chris states, "I just felt like I needed to take some time to grieve, draw closer to God, and seek His face after the loss of James." Moving forward to 2014, a chance meeting brought Joshua Horrell, Corey Wilson, Dustin Leming and Chris Serlick together. These four men knew from the start that God was going to use them in some way, and after much prayer and seeking direction from God they felt the need to bring Adoration Quartet back to life.
According to Chris, it was just one of those things that you know was God! "You just know when He is speaking to your heart and it was crystal clear to all of us the direction He was leading us."
In the time that they have been together, things have really taken shape within the group. Dove-award-winning Wesley Pritchard at the Mil-West Studios in Fayetteville, NC produced their debut project What A Change. Their first national single release, "Stepping into the Light" from the What A Change album was well received by Southern Gospel listeners, rising to number 79 in the April 2015 Singing News charts. A second national single release, "Peace through the Blood" is currently receiving airplay. They have also recently signed a booking agreement with Mountain Top Talent, and they are anticipating many new ministry opportunities to be opened.
Now, to introduce you to each of the members: Joshua Horrell is from Wallace, North Carolina and he is the tenor for Adoration Quartet. He comes from a distinguished line of Southern Gospel's most notable artists; Michael English (formerly of the Gaither Vocal Band) is his uncle. At just 23 years old, Josh has amassed a lifetime of experience singing with several groups before coming aboard Adoration Quartet. Josh enjoys golfing, fishing, and his "baby," Pongo, who is a one-year-old Dalmatian.
Dustin Leming sings baritone, and he is originally from Johnston City, Illinois. He grew up in a church pew, traveling and singing solo for his evangelist grandfather, who is still active in the ministry after many years. An accomplished pianist, Dustin plays for Adoration Quartet as well. Dustin now resides in Rose Hill, North Carolina and is currently working on several solo piano recordings.
Chris Serlick is the bass vocalist and an original founding member of Adoration Quartet. He served in the US Air Force, on active duty for 20 years before retiring in 2001. His musical influences include some of Southern Gospel's greatest bass singers, such as Tim Riley, George Younce, and Jeff Chapman, who tutored Chris for some time. Chris and his wife Janay live in Goldsboro, North Carolina, where they enjoy water and snow skiing with their children Chase and Fayth, and grandchildren Veda, Loralye, and August.
Every Southern Gospel group has to have a preacher, and for Adoration, that happens to be lead vocalist and emcee, Corey Wilson. Corey is a graduate of Liberty University and he pastored for eight years prior to joining Adoration Quartet. Corey has traveled with some of America's premiere Gospel groups, and fans may remember him from his days traveling with the likes of the Greenes and Karen Peck and New River. When he's not on the road, Corey enjoys spending time with his wife Kristi, and their sons Drake and Jayden, at their home in Rockingham, North Carolina.
While these guys love being home and spending time with family and friends, they love singing and being on the road (and they especially love eating on the road)! Head to the closest Cracker Barrel after one of their concerts, and most likely that's where they can be found! It's no surprise that any length of time traveling together can bring a group the ability to write an entire book about their experiences on the road. From funny stories to hearty meals and enjoying life, these guys could be entertainment at its finest!
As comical as each one can be, each of them hold true to the heart and mission that they have set forth for Adoration Quartet. It's very clear after spending even just a few short minutes at one of their concerts, that ministry remains their guiding principle, and their number-one mission. They love meeting people and are always amazed at how people from all different parts of the world and walks of life can share a common belief in Christ. During my conversations with each of these guys, it's obvious that their desire is to walk in the ways of the Lord. They want to fulfill the Great Commission by sharing their testimonies, delivering Biblically sound songs that would uplift the saint, and bringing the lost to the Saviour.
God has blessed each member of this group with amazing talent and hearts that want to glorify and uplift Him. The next time Adoration Quartet is in your area, be sure to pay a visit. I can guarantee it'll be a night of inspiration that you will never forget. You can visit their website at www.adorationquartet.com for more information as well as their touring schedule.
Written by Bethany Cook
First published by SGN Scoops digital magazine in April 2015. For current SGN Scoops issues click HERE.
Tags:
Adoration Quartet
,
Bethany Cook
,
Chris Serlick
,
Christian artists
,
Corey Wilson
,
Dustin Leming
,
gospel music
,
Joshua Horrell
,
Michael English
,
Quartets
,
sgn scoops
,
southern gospel
Posted in
artists
,
christian entertainment
,
Christian interest
,
scoops
,
sgn scoops magazine
|
Comments Off

on Adoration Quartet
Written by Staff on May 18, 2015 – 12:08 pm -
SGN Scoops welcomes the Troy Burns Family to this edition of Fast Five. We hope you will enjoy getting reacquainted with the lead singer of The Inspirations, and meeting the rest of this fine group.
Troy shared the biography of the group, which we have excerpted for you: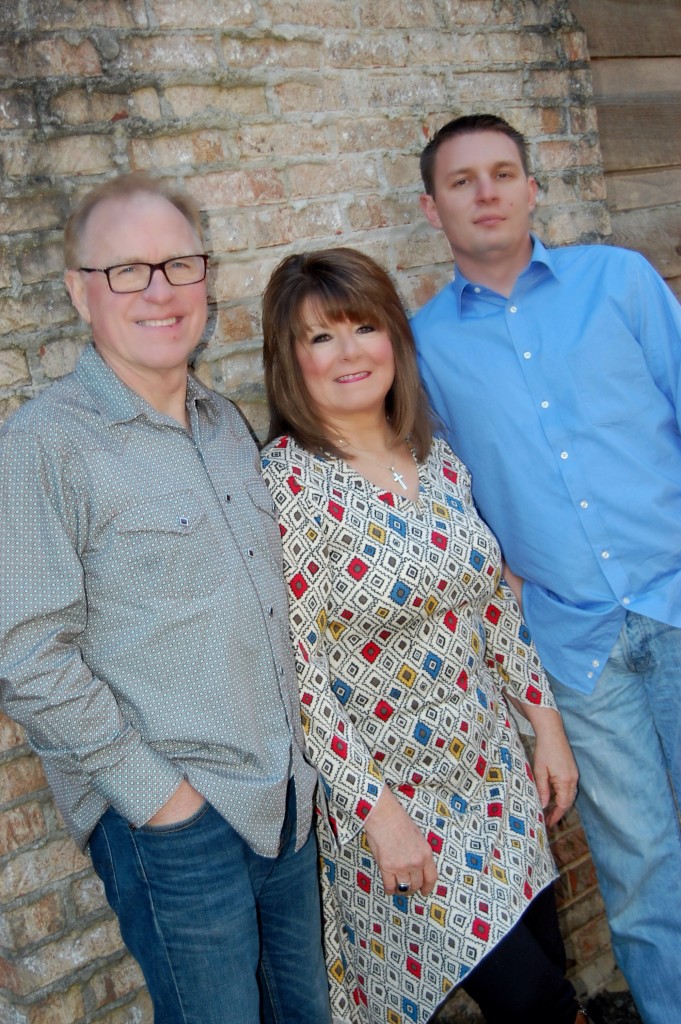 Troy Burns is a founding member and lead singer of The Inspirations for 30 years and is the current lead singer for Archie Watkins and Smoky Mountain Reunion, and The Old Inspirations. When not on the road with Smoky Mountain Reunion, Troy and his family do concerts at churches and other venues. Close family harmony and loving Jesus is what the Troy Burns Family is all about.
Troy has recorded over 700 songs in his career, "Jesus Is Coming Soon," "Touring That City," "Is That Footsteps," and many other great Southern Gospel songs. Troy has performed over 6,000 concerts, won numerous awards and currently sings weekly on Daystar TV worldwide. Tammy has had formal training as a singer and sang for The Sound Of Youth from Robbinsville, North Carolina. Tammy's voice has been compared to Patsy Cline and Barbara Streisand. The newest member of the Troy Burns Family is Roland Kesterson, from Crossville, Tennessee. He sang with his family growing up and then sang for a Bluegrass group called Set Apart for seven years. Roland's smooth harmonies form a third part for Troy Burns Family that is unparalleled in Southern Gospel Music.
Latest Project: It's Only Goodnight
Radio Release: "It's Only Goodnight"
SGN Scoops Fast Five with the Troy Burns Family
SGN: What single accomplishment of your group (or yourself) is the most important to you?
TBF: Group: Our concept video of "I'm Praying For You." It has given people hope around the world.
Troy and Tammy: Our children and grandchildren
SGN: What is in your closet that you just can't throw out?
Tammy: Clothes that do not fit anymore (I think I may get small enough to wear them again).
Troy: Old singing shirts.
SGN: Who is the most under-appreciated person in Gospel music right now that you would like to see get some recognition?
Tammy: Troy Burns (of course I would say that …he's my husband).
Troy: Amber Nelon
SGN: What is your favorite song from Sunday School?
Tammy: "Jesus Loves The Little Children Of The World"
Troy: "Jesus Loves Me"
SGN: What one thing do you make sure you do before a concert?
Tammy: I ask the Lord to create in me a clean heart and a right spirit within me when I pray.
Troy: The group meets and we pray!
Be sure to find out when the Troy Burns Family is coming to your area!
Click to watch video link to the Troy Burns Family video: "I'm Praying For You"
Tags:
Archie Watkins
,
gospel music
,
Inspirations
,
SGN Scoops Digital
,
SGN Scoops Fast Five
,
southern gospel
,
Troy Burns
,
Troy Burns Family
Posted in
announcements
,
christian entertainment
,
Christian interest
,
exclusive report
,
scoops
,
sgn scoops magazine
,
special feature
|
Comments Off

on SGN Scoops Fast Five with the Troy Burns Family!
Written by Staff on May 14, 2015 – 8:58 am -
By Paige Givens
Twenty-five years ago, in the hills of Hiltons, Virginia, a unique and beautiful sound was born. It was a sound full of harmonies so close and sweet that they could only be connected by the blood of family. The sound produced words and songs that are full of hope and new life, words that point others to Jesus Christ. This sound became the music and ministry of The Browders, a family group that is rapidly gaining recognition and admiration in gospel music.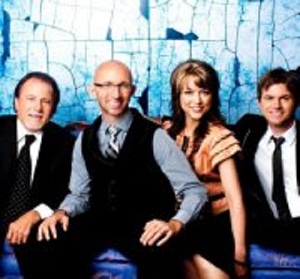 Tommy Browder, patriarch and founder of The Browders, grew up singing and writing gospel songs from a very early age. As an adult, he felt God leading him to start a ministry. "He felt the call to minister with his family. He prayed about it and God showed him what to do. We began singing in 1990," says son Matt. "Actually, it all started in a 1990 Dodge Omni!"
Matt and David Browder were young when they began traveling and ministering with their dad in 1990. Matt recalls, "At the age of 10 or 11, I began singing with Dad. Then, at the age of 13 or 14 I began to learn to sing three part harmony with the group. The Hinsons, Happy Goodmans, The Rambos, The Paynes, and The Crabb Family were huge influences throughout my life." David notes several influences of his early years, too. "The people that influenced me the most musically were The Original Hinsons, The Happy Goodman Family, Teddy Huffam and The Gems, The Spencers, The Crabb Family, The Paynes, Charles Johnson and The Revivers, Singing Cookes, Elvis, Johnny Cash and Carman." Just to name a few! David recorded his first song at the young age of eight.
In 2005, Sonya, Matt's wife, joined the group. Sonya says, "I started piano lessons at age four due to my interest in a piano we were storing at our house for our pastor's wife. I began singing and playing in church shortly thereafter. I started singing full time with a group based out of my home state of Maine at age 15. We were booked for a concert with the Browders in Tennessee around the year 2000, and our families became friends.   Matt and I married five years later." Read more »
Tags:
Christian artist
,
David Browder
,
gospel music
,
Matthew Browder
,
Paige Givens
,
sgn scoops
,
sonya browder
,
southern gospel
,
The Browders
,
Tommy Browder
Posted in
artists
,
christian entertainment
,
Christian interest
,
guest
,
scoops
,
sgn scoops magazine
,
special feature
|
Comments Off

on The Browders: How Sweet The Sound
Written by Staff on March 5, 2015 – 1:06 pm -
Marcie Gray from SGN Scoops recently caught part of the Tribute Quartet's performance of their hit song, "Good News From Jerusalem." She shares it with us here on SGN Scoops TV.
For written interviews and current features, see the latest edition of SGN Scoops digital magazine HERE.
For more on Tribute Quartet visit them on the web HERE.
Tags:
Christian Music
,
Good News from Jerusalem
,
gospel music
,
Marcie Gray
,
sgn scoops
,
SGN Scoops TV
,
Singing at Sea
,
southern gospel
,
Tribute Quartet
Posted in
announcements
,
artists
,
scoops
,
sgn scoops magazine
|
Comments Off

on Tribute Quartet Appears on SGN Scoops TV
Written by Staff on March 4, 2015 – 11:52 am -
Marcie Gray caught up with the busy Mark Trammell Quartet on the Singing at Sea Cruise in February. Enjoy this quick catch-up with one of Southern Gospel's favorite male quartets. Click on the picture below to watch this video.
For more information on the Mark Trammell Quartet click HERE.
For new features by Marcie Gray and other writers, read the latest SGN Scoops digital magazine here.
Tags:
gospel music
,
Marcie Gray
,
mark trammell quartet
,
sgn scoops
,
SGN Scoops TV
,
Singing at Sea
,
southern gospel
Posted in
artists
,
christian entertainment
,
Christian interest
,
scoops
,
sgn scoops magazine
,
special feature
,
Uncategorized
,
video
|
Comments Off

on Mark Trammell Quartet on SGN Scoops TV
Written by Staff on March 3, 2015 – 9:49 am -
SGN Scoops' reporter Marcie Gray is in conversation with the LeFevre Quartet from the Singing at Sea cruise. Find out about their Cruise diet! For more information on the LeFevre Quartet online click HERE.  For a live performance of the LeFevre Quartet singing "Jesus Save" click HERE. For written features by Marcie Gray and other SGN Scoops writers, read the latest edition of SGN Scoops digital magazine here.
Tags:
Christian artist
,
gospel music
,
lefevre quartet
,
Marcie Gray
,
sgn scoops
,
SGN Scoops TV
,
Singing at Sea
,
Southern Gospel Music
Posted in
announcements
,
christian entertainment
,
Christian interest
,
scoops
,
sgn scoops magazine
,
special feature
|
Comments Off

on LeFevre Quartet on SGN Scoops TV!
Written by Staff on September 12, 2014 – 8:21 am -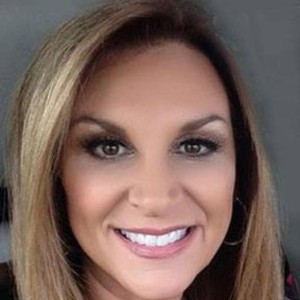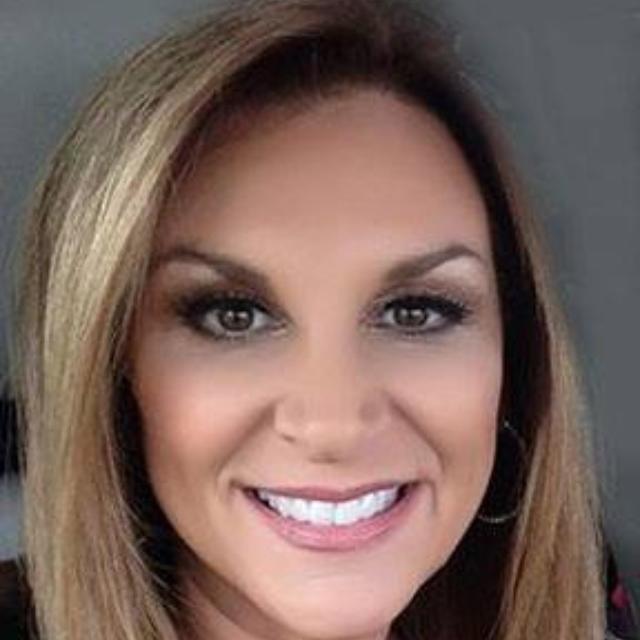 Magnolia blossoms and honeysuckle blooms almost immediately take me back to my childhood. For just a moment I can smell their sweet fragrance in my head. My neighbors had a beautiful magnolia tree in their yard and on our way to the creek behind their house the smell of that flower would follow us. I would stop each time to take it in. I had never smelled anything so lovely.
Have you ever thought how the sense of smell has so much value in our life? I mean it brings back so many memories to us. Would life be quite as rich without it?
I can't imagine having to give up my sense of smell. Did you know that a recent study at Rockefeller University states that our noses are far more sensitive than we ever thought?  According to the study, researchers determined that we can actually detect more than one-trillion smells. That's a lot of memories!
What are some of the fragrances that you recall? What meaning do they have to you? Here are a few of my life memories:
The sweet honeysuckle has a beautiful smell and also has a sweet taste. I spent many a day in the summer sipping on a honeysuckle.
Something I never drank, and still do not, is coffee. For someone who doesn't drink it I love to smell it and it forever reminds me of being at home with my mom and dad and the percolator every morning. I woke up every morning to that wonderful smell.
I have always been afraid of shots. My brother and I would go to great lengths as children to avoid them. The smell of alcohol still to this day brings back that fear of the needle. I think I have anxiety attacks just thinking of it.
One of the worst smells is the smell of a skunk. But for me I relate it to my times on the road in the bus. We were always hitting a skunk but the smell does not bring up bad memories but rather good times spent with friends and family. And everyone on the bus hollering out "Skunk!"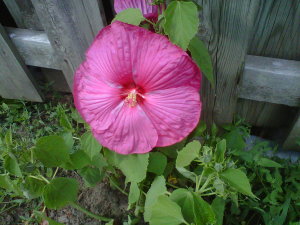 The power of scent turns each breath that we take into a puff of the world that's ours alone. It's personal to our memory and to our stories.
We can choose each day how we live before the Lord. What scent will we bring to Him? Will He be ashamed of us or will He be pleased with our lives? I'm praying today that the smell that I bring before the Lord is pleasing and a sweet savor to Him.
"For we are unto God a sweet savor of Christ, in them that are saved, and in them that perish" (II Corinthians 2:14,15).
Written by Kelly Nelon Clark of The Nelons.
Kelly Clark is a monthly writer for SGN Scoops digital magazine.
For current issues of SGN Scoops, visit https://www.sgnscoops.com/
Tags:
Devotional
,
Kelly Nelon Clark
,
magnolia
,
scent
,
sgn scoops magazine
,
skunk
Posted in
scoops
,
sgn scoops magazine
,
special feature
|
Comments Off

on What Is Your Scent? By Kelly Nelon Clark
Written by SGN Scoops Staff on October 14, 2013 – 9:56 am -
The staff at SGNScoops proudly presents the October Edition of SGNScoops Magazine. Gracing our cover this month is Ed O'Neal and the Dixie Melody Boys. We will be honoring Ed later this month at the Creekside Gospel Music Convention in Pigeon Forge, Tennessee. You can find out how to be a part of that in the latest Creekside update in this issue. Other ministries highlighted are, The Lesters, 11th Hour, Ivan Parker and the Dove Brothers. Catch the Younger Perspective with Amber Nelon, and Christian Country News featuring Mikayla Lynn. This month we congratulate our publisher, Rob Patz for twenty years in the Gospel Music Industry. Don't miss this story- especially the side-bar containing notes of congratulations from industry professionals, friends and peers. This issue wraps up an era of Quartet Conventions in Louisville and also re-caps a recent Women of Faith conference. Believe it or not….There is more! Don't miss encouragement from Dr. Jeff Steele, Reflections With Sherry Anne, Life, Love and Legends by Lou Wills Hildreth and with get the latest music reviews by Sandi Duncan Clark. The latest in Southern Gospel Music is tastefully presented and laid out professionally, by Pete and Staci Schwager and is tucked behind a beautiful cover designed by Stephanie Kelley. SGNScoops Magazine is free! Please share with friends, family and fans.
Tags:
11th Hour
,
Amber Nelon
,
christian country
,
Creekside Gospel Music Convention
,
Dixie Melody Boys
,
Dixie Phillips
,
dove brothers
,
Ed O'Neal
,
ivan parker
,
Jeff Steele
,
Lou Wills Hildreth
,
louisville
,
Mikayla Lynn
,
National Quartet Convetion
,
Rhonda Frye
,
rob patz
,
Sandi Duncan Clark
,
southern gospel
,
Southern Gospel News
,
THE LESTERS
,
Women of Faith conference
Posted in
announcements
,
scoops
,
sgn scoops magazine
|
Comments Off

on October 2013 SGNScoops Magazine