Written by Staff on July 21, 2018 – 1:43 pm -
As a writer many times I pull from personal experiences to write about. One of the many things over this almost half-century I have found is that no matter what, we must continually praise God.
We praise him in the bad times as well as the good.
I have heard it said – and even said it myself: "I can't wait to get to Heaven to praise Jesus for eternity!"
Praising Jesus for eternity is a great and awesome opportunity.
While I cannot wait to get there, and it seems to be any day now, I had a thought, during a sermon, that inspired yet another song.
Once we get to Heaven we will have a glorified body with no pain. We will have a clear mind with the understanding of why we went through the things here on Earth. We will be reunited with our loved ones and have our tears wiped away from our eyes by God himself.
Thus, it will be an easy opportunity to sit around God's throne and give him all the praise he richly deserves, and worship with the great cloud of witnesses. It will be easy to raise our hands in praise with great musicians that have gone on before and who paved the way for us in music.
So, would it not, therefore, be more pleasing to God, if we gave him praise now in the things going on in our mundane lives, whether good or bad?
Wouldn't it mean more to him if we showed our gratitude to him by giving our worship when we don't have our glorified body and mind?
So why wait to praise him?
By Roger Barkley, Jr.
The award-winning trio, 11th Hour, urges us to praise in their charting song, Silence the Stones. We hope you enjoy it!
Roger Barkley, Jr., is a writer for SGNScoops Magazine.
Read the June 2018 SGNScoops Magazine HERE.
Find SGNScoops Magazine On Facebook HERE
Download The PDF Version Of SGNScoops June 2018 Magazine HERE
Listen To The Best In Todays Gospel Music Online HERE
Tags:
11th Hour
,
Christian life
,
Heaven
,
praise
,
Roger Barkley Jr.
,
Silence the Stones
,
Wait
Posted in
Christian interest
,
guest
,
new music
|
Comments Off

on Roger Barkley, Jr., asks, "Why wait to praise?"
Written by Staff on November 30, 2015 – 2:16 pm -
Welcome to another edition of SGN Scoops' Fast Five! This time we chat with Bros.4, a male Southern Gospel quartet from Mississippi. This is a group of men who have a strong, seasoned sound and who present original songs as well as Southern favorites. Good music done well will appeal to a wide audience and this is a quartet that has found their listener demographics expanding over the two years that they have been in ministry. Bros.4 have two projects filled with new and older songs and will be heading into the studio soon to work on a new CD.
Bros.4, it's time to for you to answer the SGN Scoops' Fast Five!
SGN: Tell us all about Bros. 4 (pronounced Brothers 4). Who are the members and how long have you guys been together? etc.
B4: We all live in the central Mississippi area and are known for our energetic spirit and tight harmonies while proclaiming the love of Jesus through song.   Bros. 4 is rooted in traditional Southern Gospel, but we strive to bring a modern feel and sound. The group covers an array of Christian music styles that appeal to all audiences, young and old.
Our ministry started in March 2013 in an effort to give hope to the community of Hattiesburg, MS after a devastating F5 tornado ripped through the college town. With our first concerts in June and July, we began by agreeing to learn 12 to 15 songs for these events; however, as we began to choose songs and rehearse, God's will took over and Bros. 4 was born.
Meet the Guys
Adam Dungey, from Clinton, MS, is the bass singer and manager. He is the nephew of Butch Owens (bass for the Blackwood Brothers Quartet) and cousin to Ian Owens (bass for Soul'd Out). Adam is also a third generation bass singer. In addition, he played drums and ran sound for many groups over his career, most notably, The Imperials.
Buddy Graves, from Byram, MS, sings the lead and grew up singing in school and church choirs. His love for Southern Gospel music extends back to his early childhood. He and his father, Jerry, are walking encyclopedias of Southern Gospel information. Buddy saw his dream of singing in a quartet come to fruition in 2001 when he was given the opportunity to sing with Mercy River Quartet and later with Strong River.
Brandon Wilson, from Laurel, MS, brings many talents to the group. He sings baritone and plays the piano, as well as handling the majority of the song arrangements. As a teenager, Brandon played piano, and later sang baritone with Mercy River Quartet. Brandon believes his calling is ministry, both through pastoring and singing God's word.
Darryl Smith from Purvis, MS sings tenor and runs sound for the team. He previously sang with and owned the popular Mississippi trio, New Life, which eventually became a quartet. He is a true dedicated servant of the Lord, offering his time as a Christian leader, talent, and resources as blessings to others on a very regular basis.
SGN: When you guys are out on the road, what is your favorite place to eat?
B4: That is a very fun and challenging question when it comes our group. It's usually a debate of which fast food restaurant are you in the mood for, or better yet, which one is open?! FYI: Buddy wishes we sang more in the New Orleans, LA area as he is a foodie!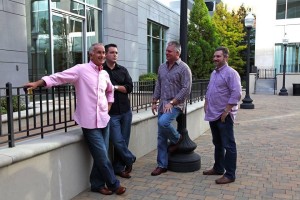 SGN: Tell us what God is doing in your ministry these days.
B4: We are humbled by the recent responses to our efforts. The enthusiastic reaction from both old and new worshippers, motivates us in our pursuit of sharing God's message. He is the unfailing motivation for our dedication to be the best we can be as a ministry team. Our unique presentation, showcasing our true love for what we do and for each other, hopefully will change lives and provide hope.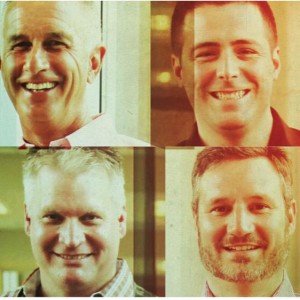 SGN: How can we purchase your product and find your upcoming dates?
B4: Our products are always available at an event or online at www.bros4.net. Worship dates can also be found on the website and at gospelgigs.com/bros4. We would also like to encourage each of you to follow us on facebook (facebook.com/bros.4), Instagram (4bros4) and twitter (4bros4).
SGN: With 2015 approaching its close, what are some future goals for Bros.4?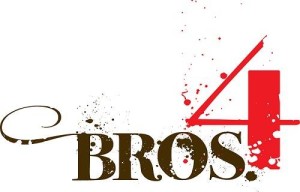 B4: Our goals are simple. We want to continue to participate in worship opportunities that hopefully enrich congregations, encourage Christians and inspire non-believers. In addition, we want to head back to the studio with new original material as well as some fresh takes on some familiar favorites.
Our thanks to Bros.4 for allowing us this glimpse into their ministry through the Fast Five. Visit their website to hear their music and be inspired. If you are in the Mississippi area, be sure to check their schedule and catch a concert with Bros.4. You are in for a terrific time of great Gospel music!
For more news visit SGN Scoops on Facebook.
Tags:
Bros.4
,
Christian Music
,
Hattiesburg
,
Quartet Music
,
southern gospel
,
Tornado
Posted in
artists
,
Christian interest
,
guest
,
special feature
|
Comments Off

on SGN Scoops' Fast Five: Bros.4
Written by Staff on October 6, 2015 – 10:19 am -

New faces put their stamp on a new project as Canton Junction rolls out Every Hallelujah
Canton Junction is no longer in the infancy stages of its ministry. However, as the group releases its third project, excitement abounds.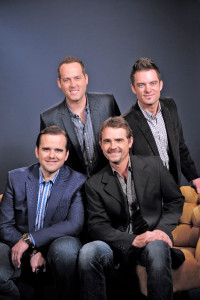 "It's always kind of been – not overwhelming – but you stand in awe of the way that God makes His plans," Matt Hagee, the group's tenor singer, says. "Aaron (Crabb), Michael (Sykes) and I needed to get something done for Sunday (morning service at San Antonio's Cornerstone Church in 2011). We went about that. We were able to start working with Tim Duncan, and he's an incredible talent.
"The group now has a brand-new lineup. It's a group of diverse singers. I'm very excited for folks to hear Canton Junction on our new project. I feel that this is going to be an opportunity to hear a real Canton Junction brand."
Duncan and Hagee are the only current group members who were a part of Canton Junction's earlier projects, a self-titled debut project (which won a Gospel Music Association Dove Award for Southern Gospel Album of the Year) and Live at Cornerstone.
"We're a Gospel quartet, but this project is a little different," Duncan says. "We have a great variety. Garry (Jones, the producer) did a good job of getting material, some great material. He has a list of go-to songwriters, and most of the songs on this project are deep subjects. They get to me. I say, 'geez, I've been there.' Sometimes, you think, 'does God ever hear my prayer?' The lyrics run deep.
"We have a great project. We have a good variety. We have a Southern Gospel project, quartet songs, fun songs and the deep songs that create a moment. I'm so excited about the type songs we're doing. I say this about every project I've sang on, but I think it's the best project I've ever sung on."
Hagee admits that the project – which is slated for an August 7th release – has a different sound than the group's earlier work.
"It's very different," Hagee explains. "The first project was really a great deal of stuff. The content we picked were songs we had enjoyed all of our lives. It's stuff we said, 'oh, it'd be fun to sing this.' You do indeed have a lot of fun. You sing in a fashion that reflects your memories.
"In this new project, we captured a lot of new content. It's from current writers who have written new material. You have to figure out, 'how do I want to communicate this?' Ryan (Seaton) has a huge voice, and yet, it's so capable of singing so many different styles. Casey (Rivers) brings a modern Country and Contemporary sound to it. In one turn, we can be in a Praise-and-Worship vein. Then, the next can be in a Black Gospel style. All of it feels good."
Jones had a heavy hand in the project's variety. Duncan and Jones were part of the Signature Sound Quartet when it formed back in 2002. "It's great," Duncan says of working with Jones. "He's a good arranger and a good producer. That goes without saying. He was with Gold City for 12 or 13 years, and look at all of the great songs they had.
"He's just a good guy. He has a good heart. He's easy to work with in the studio. He gets stuff out of you that you don't think you can do, and he's patient with you."
Rivers and Seaton – who are in their first project as members of Canton Junction – echo Duncan's feelings. They officially joined in the group in late January.
"This record, I really think there's something on here for everyone," Seaton explains. "There are Worship tunes. There's your straightforward Southern Gospel. There's a little bit of Country. There's a little bit of Pop. There's a wide variety of music on this album. For me, that's what makes it fun. That's something I've never been a part of. The album is going to be killer. It has some great tunes.
"Working with Garry, I've never been as comfortable in the studio as I've been with this project and working with him. He is able to create and pull some things from people who probably didn't believe they could do certain things. When his name is on the album, it's going to be good. It was nice to finally get to work with him in the studio."
Rivers adds, "Every Hallelujah has a good mix of songs from different backgrounds. Everybody compliments each other in this group. It's been really cool to see it all unfold. We all have common ground. It's been a God thing for sure. God has opened a really a great door for all of us."
Jones actually had a direct hand in Rivers' door swinging open.
"I received a message via Facebook from Garry Jones," Rivers remembers. "He said he liked what I was doing, and he liked my voice. We had a good phone conversation a week before Christmas. Then, I went to San Antonio. I talked to Garry, and we played in the studio a little bit."
Seaton and Duncan were also a part of Ernie Haase and Signature Sound at the same time, and that connection led to Seaton's arrival.
"Me and Tim have always stayed in contact through the years," Seaton points out. "I always told him since he started with Canton Junction, 'man, if there's ever a position open, let me know.' He saw the opportunity. He knew the group was going to be going through some changes, and he kind of helped me get in to get an audition.
"I filled in for Aaron (Crabb, the group's original lead singer) in November and December. That kind of started the whole process."
The compilation of vocalists brings diverse sounds.
"Casey, first off, is just a great human being," Hagee explains. "He's a husband and a father and very much about his family. He is a humble talent. It's always a delight to find somebody who is talented and not know how talented they are. Casey is that. Casey has achieved success in Country music as a vocalist. Because of his diverse career, he brings all of those elements to add a lot to a quartet that you might not consider.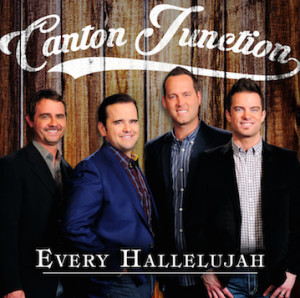 "We're given the opportunity to see what the song requires to be performed at the best level. Because of the diverse range that Ryan has and the style that Casey has, we can sing several different lineups. Ryan can take a lead, and Casey and I can move around on harmonies. Any time you have that kind of diversity, it's nice, and I've always said that bass singers make anything better, especially good bass singers. In my opinion, there's not a platform that has a bass singer on it any better than Tim. He has all the depth, but his tone is really quality. I'm really thrilled with how things have come together. Any time you go through change and a transition, you wonder, 'are we ever going to be able to capture what we had?' It's kind of one of those moments where you look back and say, 'right place, right time … God has His hand in it all.'"
Rivers is the lead singer, and Seaton serves as the baritone. However, that versatility that Hagee refers to essentially nullifies those labels in Rivers' mind.
"I tell people, 'Ryan Seaton is a lead singer,'" Rivers – who is the youngest member of the group at age 35 – says. "It's kind of a cool thing to have in your arsenal. I'm labeled as a lead singer. He's labeled as a baritone, but we're both able to handle the baritone part."
Duncan adds, "We have a good variety with what we've got. (Casey) has a little country flair. He's a just a great vocalist and a great guy all the way around. He has a good heart. A good heart is just as important as who you are vocally."
Early reactions have been favorable. In fact, the first single – "Weep No More" – has already been released to radio.
"The response has been overwhelming," the 35-year-old Seaton points out. "Everybody seems excited. Everybody likes the sound. Casey can take the lead. I can take a lead. It's a good place to be when you have a group that can do that.
"The people seem to open up. It's been neat to see all of the comments. It's been great."
Hagee adds, "I don't know anybody who likes Southern Gospel who didn't hope that one day they could sing with a great quartet. I jokingly say that Canton Junction is where good things come together. We've found something that fits."
Rivers was previously a part of the trio Beyond the Ashes, from 2009-12. However, prior to that time, he was immersed in Country Music, finishing as the runner-up during season four of Nashville Star.
"I like all kinds of music," Rivers explains. "I grew up cutting my teeth on the old country, your Hank (Williams), Sr. Some of that stuff can mesh with Southern Gospel. It was that and Elvis Presley. I was a young guy with an old spirit and a feel for older stuff, but I always knew that I had a heart for ministry. I never wanted to do the beer-drinking songs. I never wanted to sing in the taverns. I stuck to doing a lot of festivals and fairs, a lot of the oprys around Oklahoma and Texas. I always felt that in my set that I could break it down and speak to some people who might not ever step foot in church and minister to them right there. It's just a matter of being available and listening to God's voice.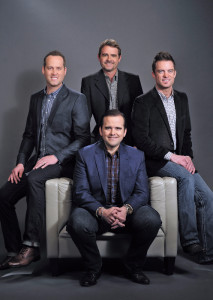 "That voice hit me hard back in 2009. I told my wife one day, 'if I had a choice to lay Country music down and go full time in Christian music, I'd lay it down right now.' Then, I had a woman in my church who said, 'I don't know if your ears have been burning, but I have a friend who is looking for a lead singer in his group, Beyond the Ashes.' I had just done my first Country project, but I felt that's where I needed to be full time. I got into a conversation with a friend at church, and I had an opportunity to meet Anthony Facello (the founder of Beyond the Ashes). I went through an interview process and a trial period. The rest of history." Rivers has performed as a soloist since departing Beyond the Ashes.
Despite his country roots, Rivers also possesses a level of soul in his vocalization, which may have been cultivated during his three-year stint with Facello's dynamic vocal trio. "The soulful part is something that has developed through the years," Rivers says. "There was never that opportunity to really use that part of my voice. Maybe I didn't know I had that when I was pursuing Country Music. Even at a young age, it was from Hank Sr. to Elvis Presley. I was shaking my leg as a kid and doing some blue suede shoes.
"A lot of the soulfulness came since 2009 when I joined Beyond the Ashes. I was introduced to some material and some ways of singing to where I really had to push myself. I had to really listen to blend. Being with Beyond the Ashes and through the years getting to hear the Crabb Family … Jason, Aaron and Adam … once I started listening to those songs and listening to some of their tracks, I was like, 'I like singing these songs.' They're in their own league though."
While the group has quickly cultivated its blend on stage, Rivers points out that it has been a great blend off stage as well. "These guys are awesome," Rivers emphasizes. "I'm very comfortable around them. We all share common things. Ryan is the only one who will not wear cowboy boots. He'll tell you that in a heartbeat.
"We're all family men. When you can be around people where you have things in common with … I could not ask for a better bunch of guys to minister with and share God's love with."
The limited tour schedule is another drastic difference for the quartet. "It's definitely different than anything I've ever been involved in," Seaton points out. "From the musical aspect to the travel aspect … doing this for almost 14 years now and traveling the roads 200 times a year … my girls are nine and eight (years old) now. I've been looking for something like this that wasn't as demanding but still allowed me to do what God has called me to do … but not taking me away from the family every weekend. It's the biggest blessing to date.
"Everything has been a blessing, from the Melody Boys working with Gerald Williams and Mike Franklin, who ran the Melody Boys. Getting to go with Signature Sound was a huge platform. To get on the Gaither stage and have his (Bill Gaither's) blessing and stamp of approval, that was a huge blessing. For someone who didn't go to school for music and never had music lessons, it's been great. We're all likeminded and family men. I couldn't ask for anything better."
Duncan adds, "I love it. I did have my share of leaving every Thursday, Friday, Saturday and Sunday. I don't miss traveling so much. I have a lot of down time. I have a lot of quality time that I can spend at home. Yet, I get to go out and sing once in a while. I love the down time. I love to be able to fish more and hang out with my son and be with my wife. It's great."
The minimal appearances are beneficial as the group members are spread out, with Hagee living in San Antonio. Rivers is a resident of Flint, Texas. Duncan resides in Gallatin, Tenn., and Seaton is the furthest distance away from the group's home base as he's planted in Evansville, Ind.
The group performs at many of the traveling appearances of pastor John Hagee, who is the father of Matt Hagee and the senior pastor of Cornerstone Church. The quartet also performs there at Cornerstone on a semi-regular basis. Matt Hagee previously sang with his father and sisters as part of the Hagee Family.
Canton Junction performed at Bill Gaither's Family Fest in the Smokies, which was held in late May.
"It is a different dynamic," Rivers says. "A lot of guys gel because they're all out on the road. With these guys, it takes a different type of preparation. We might be away from each other for a month or a month and a half. It takes us all going home and doing our homework. When it's time to show up and do what we have to do, we just have to be ready, so it's a different dynamic."
The group members feel that one of the major benefits of the limited touring involves keeping the energy level high and the material fresh.
"I know what it is to be burnt out," Duncan explains. "You've been gone so long, and so many times, you'd rather be home.
"This is great. When we do walk on stage, we're fresh, because we've been off several days or a couple of weeks."
Seaton adds, "One of the toughest things about traveling in a full-time scale is keeping it fresh. You live with your guys you travel with. That can get challenging at times. With this, it's an exciting feeling every time we get together. It may have been two weeks since we've seen each other or sang together. There's not that meeting the bus, putting your stuff on the bus, going to sleep and waking up in a different city. It's very easy-going. The majority of our dates are done at Cornerstone Church there in San Antonio. The church members all love it. You get to sing to a built-in crowd. It tickles everybody. It's a fun situation."
The group has two mini-tours coming up this fall, stints in which the quartet will travel for three consecutive dates on two different weekends (a total of 11 appearances from August into October). Ivan Parker, Jason Crabb and the Isaacs will also be among the performers during some of those dates.
"I'm looking forward to those dates," Duncan says. "We're fresh. I don't think we will ever reach that point where we will be burnt out. The zeal, desire and morale will always be up, because we don't travel so much."
Hagee isn't ruling out an increased tour schedule in the future. "We have the opportunity to be involved in other areas of media, like television and internet television," Hagee says. "We want to get our music out.
"We're going to work those dates (this fall) and see how they go. If opportunities to grow in that area come, we'll certainly look into it."
While Matt Hagee serves as the executive pastor at Cornerstone Church, the rest of the group has a varied list of extra-curricular activities.
Duncan – who was formerly a bricklayer before delving full time into Southern Gospel Music – still occasionally does some bricklaying.
Rivers still makes some solo appearances and also occasionally fills in for other groups, but Seaton arguably has the most unique – and most fun – hobby.
"My number one priority is Canton Junction," Seaton points out. "We provide for our families from Canton Junction, but I actually own HighSide Hobbies and Raceway. It's an RC (radio-controlled) hobby shop with an indoor, dirt oval track. We race RC cars. We hold weekly races. We've had a number of weekly races. We've had people from North Dakota, Ohio and Tennessee. Other than going to cheer practice and dance practice (with my daughters), that's what I do.
"It started out as a hobby, and the opportunity presented for me to take over. I raced as a customer. I became friends with the owner. He was looking to get out of owning the business, so I took that over."
Look for the new Canton Junction faces and project online.
By Craig Harris
First published by SGN Scoops August 2015.
For more artist features and information, look for the newest SGN Scoops digital magazine on the SGN Scoops website.
Tags:
Canton Junction
,
Casey Rivers
,
Craig Harris
,
Every Hallelujah
,
gospel music
,
Matthew Hagee
,
ryan seaton
,
Tim Duncan
Posted in
artists
,
guest
,
sgn scoops magazine
,
special feature
|
Comments Off

on Canton Junction: Changing faces, moving forward
Written by Staff on September 29, 2015 – 11:30 am -
Most people in Southern Gospel have heard the ministry and the songs of Squire Parsons, Mr. Beulah Land. This is the story of one of his children who didn't quite follow in the footsteps of his popular father. As he now sets off on his own ministry with his wife, he is making his own footprints.
Samuel Parsons, the youngest child of Squire and Linda Parsons, was saved at the age of 14. He knew the Lord was calling him to minister through music, but several people said to him, "those are mighty big shoes to fill." Sam used that as an excuse to back away from the call. By age 17, Sam began to run around with the wrong crowd, in spite of pleas from his parents and his pastor.
Sam ran with gangs and started to use and sell drugs. His parents, his pastor and church family continued to pray for Sam. Sam says he could never figure out just how Pastor Sexton knew where to find him. His Pastor, Ralph Sexton, Jr. of Trinity Life Baptist lived next door to the Parsons, and was also the police chaplain. Pastor Sexton would get messages from members of the police force, who kept a watch out for Sam, in Asheville, North Carolina, and he would show up at the bar where Sam had been spotted, walk in and motion for Sam to come outside.
At 19, Sam was arrested for having two ounces of cocaine in his possession and was sentenced to three years in prison. As Sam looks back on that, he believes Father God was looking out for him, because Sam was involved with heavier drugs.
Sam continued to run from the Lord for a year and a half while he was in prison. One day out on the prison yard, he was in conversation with another prisoner and they were discussing selling weed in prison. A correctional officer came around the corner and he ran because he did not want to be busted again. The building he ran into was the prison chapel, but he didn't know that. Sam said they were singing hymns, and it was like the Lord put His hand on Sam and he fell to his knees crying.
The prison chaplain stopped the service and asked everyone to leave. He told Sam, "I don't know who you are, but I have seen you on the prison yard." He told Sam he knew that God had a calling on his life and if he didn't do what the Lord was asking of him, He was going to "take him out." The prison chaplain told Sam he had been praying for him for a year and a half. At the time the chaplain was unaware that Squire Parsons was Sam's dad.
Sam started to sing in the choir and started a band called Already Freed. The band was made up of several prisoners. Sam wrote several songs as did another member of the band, Rick Lundsford, and they were able to leave the prison and minister in churches.
After Sam's release from prison, Squire asked Sam to fill in for a few weeks as the tenor singer for Squire's group. The few weeks turned into 15 years. One day while getting ready for a concert, Sam told his dad he would really like a list of the songs they were going to do. His dad said, "I can make you a list, but don't count on our going by it." Sam said maybe they would sing one or two songs on the list, but Squire was following the list made by the Holy Spirit.
Squire Parsons has not always been a soloist. He has had a trio and also a quartet. Sam's older brother, Seth, sang with them 1993 through 1998, and left to answer the call from the Lord to preach. Sam started with the group in 1997 and left earlier this year to launch The Parsons' Ministry along with his wife, Leah.
Sam says that he and his dad talked earlier this year about his dad slowing down his schedule, and maybe looking at semi-retirement. Sam realized this was a great opportunity to step out in faith and minister with his wife, Leah.
Sam and Leah Rouse met five years ago at National Quartet Convention through a mutual friend, Misty Freeman Calloway. Sam heard Leah's voice and was immediately interested in finding out to whom that voice belonged. He walked over to The Freeman's table and he asked her if she would marry him. Leah said to herself, "I'm not going to marry a Southern Gospel singer!"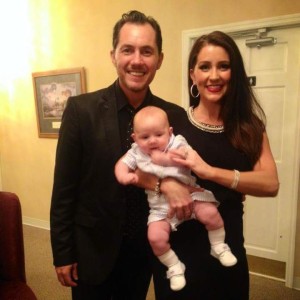 Leah lived in Nashville and Sam lived in Asheville, North Carolina, so for the next two weeks they talked on the phone day and night and really got to know each other. They became best friends and discovered they had lots in common.
Leah is the youngest daughter of Billie Jo and Rhonda Rouse. Both her dad and mom are music majors. Rhonda is a Jeffers, and her family still has shape note singing schools in Arkansas, as well as still publishing a shape note music book. Leah's Uncle Marty wrote, "What a Meeting in the Air." Her dad sang with The Dixie Echoes and The Bibletones in south Mississippi.
When Billie Jo and Rhonda got married they were full time music ministers; they have also served as youth and associate pastors. At two years of age, Leah was singing three-part harmony with her six- and seven-year-old sisters. Leah says she thinks she was singing before she was talking. They traveled in full time evangelism for seven years, with Billie Jo preaching and Rhonda playing the piano. Their ministry revolved around teaching and ministering to families to build strong Christian homes.
Sam had a similar life with his dad being in full time music ministry. Sam says his dad and granddad were also involved in shape note singing, and taught shape note singing schools in West Virginia.
Sam and Leah talked on the phone for two weeks constantly, and then started to date. Three months later they were engaged and then 10 months after the engagement they were married. They will be married three years this coming October. They have been blessed with a son, Samuel Israel, otherwise known as "Gummybear;" he turned one year old in May 2015.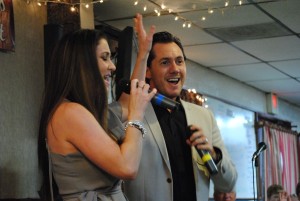 As Squire and Sam prepared to start these new adventures in the Lord, his dad opened the door of the bus and said to Sam, "Are you ready?" And Sam said, "Ready for what?" And his dad replied, "To step into the miraculous; just be ready to see what God has ready for you." Sam says he just threw it off, thinking that his dad was just trying to be supportive and encouraging. But the next day, Sam and Leah got a phone call from a church in Waco, Texas asking them to come minister. Sam called his dad and said, "We just got a date in Texas," and his dad said, "You're stepping out into the world of the miraculous; that's the way it was with me."
As they drove across Arkansas from Tennessee on their way to Texas, Sam was praying and trying not to stress because they only had one date, until he received a phone call telling them they had a Sunday morning date at First Baptist Church of Ft. Worth. Sam caught a glimpse of the miraculous. Then 30 minutes before church time that Sunday night, they got another phone call for them to minister again.
Sam shared his reflections concerning his rebellion. He says God has put on his heart to share his testimony of what the Lord allowed him to go through in his life, to make him into the man God wants him to be. He realizes God kept him from much more serious rebellion. Although Sam has scars, he calls them love scars because he knows God used His rod telling Sam, "You're going too far." We sometimes suffer consequences for our actions, but God never gives up on His children. Sam continues to share his testimony as part of his ministry, not only with the youth, but adults also. He says we all, both young and old, need to know that God still answers our prayers.
Sam says his dad used to tell him, "You are not listening to a word that I am saying but I am going to say them anyway," and Sam would roll his eyes. He admits he was not listening to his dad's words of wisdom at the time. But later God would bring back to Sam's memory his dad's words.
On the nights when Sam was still in rebellion and had been out to the bars, he would get home and find his mom and dad praying at his bedroom door. He would say to them, "Stop praying for me." Sam admits at the time he loved to fight, and one night he came home with blood all over him. His dad asked what happened and Sam just said, "You should see the other guy." He went to his room, and again his parents were outside his door crying and praying. It bothered him then, but now he is thankful for those prayers.
Sam now calls home often, just to tell his parents how much he loves them. As we sit talking with Sam and Leah, Sam was in tears because of all he put them through. Sam says it would have been easy for them to give up on him, but they never did. He wants his parents to know that what they did for him was not in vain. The song, "Hello Mama," written by Squire Parsons before Sam was born, is now his testimony.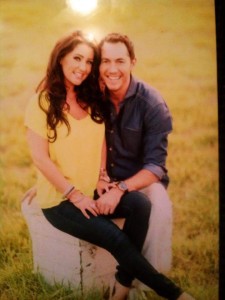 Our visits with this young couple as well as seeing them perform left us impressed with them. The love that they have for each other and the love they have for the Lord was evident on the stage as well as off. Our genre of music is blessed to have Sam and Leah Parsons and there is a need for more youth in Gospel music. Sam states that they are trying to convince leaders to allow the youth to attend Southern Gospel concerts held in the church, instead of having them leave to have youth fellowship. They often have teenagers come by their table and tell them that they have never heard any music like this and they love it.
Sam and Leah Parsons are available for ministry at your church. Their web site is www.theparsonsministries.com.
By Vivian Belknap
First published by SGN Scoops in July 2015. For the September issue of SGN Scoops magazine, click here. 
Tags:
Christian Music
,
gospel music
,
Leah Parsons
,
Sam Parsons
,
Squire Parsons
Posted in
Christian interest
,
guest
,
sgn scoops magazine
|
Comments Off

on Sam Parsons: Making His Own Footprints
Written by Staff on September 28, 2015 – 6:39 am -
Welcome to SGN Scoops' Fast Five! This is where we ask an artist to answer five questions about themselves and then we all get to learn a little more about them.
Today we talked to Glad Heart from Nashville. This mixed family trio has only been travelling for two years and already has a radio single that has found its way to the charts. "God's Got A Plan" is currently number 17 on the monthly chart of
MusicToRadio.com
. These folks come by their Country sound honestly as they live on a farm and look after horses.
Meet the family behind Glad Heart in this edition of Fast Five!
SGN: Please introduce Glad Heart to us.
GH: GladHeart is a family group based out of the Nashville, TN area. We are dedicated to spreading the message of Jesus through our songs and ministry. The vocalists of our group are John Dorris (dad), Sonya Dorris (mom), and our 12-year-old daughter, Macy Jo. Our son, Nick, runs our sound/video, and also manages our social media. Zack, our son who is 14, is our #1 roadie! Zack also plays guitar and drums. In addition to singing, Macy also plays guitar and mandolin. GladHeart has a Country Gospel sound. We also enjoy throwing some good ol' Southern Gospel into our mix of songs.The group as it is today has been together for about two years. We love traveling as a family wherever the Lord leads us.
SGN: Tell us about your radio single.
GH: Our new project, God's Got A Plan, was recorded with Daywind Records. "God's Got A Plan," off of that project, is our radio single. This song features Macy Jo. As Christians we are continually searching to know our purpose in life. Be assured that God has a plan for each of our lives no matter if you are old or young. The song talks about that no matter what your situation is, God is aware and He has a plan. We must keep praising Him. As the song says: "God is good. He is King!"
SGN: If someone wants to book you or buy your product, how may they do that?
If you would like our product, please contact John or send us a message on
Facebook
.
SGN: How was GladHeart formed? Where did you get the name?
GH: John started the group GladHeart in the early 1990's with some people from his church. GladHeart has had many members over the years, with the one constant, John Dorris.
Our name comes from the bible verse Acts
2:26
"Therefore my heart is glad and my tongue rejoices; …"
SGN: When traveling, where is the group's favorite place to eat?
GH: We like finding local "mom-n-pop" restaurants wherever we travel. If it is up to Macy, it will be Mexican food everytime!
Keep watching SGN Scoops for more on your favorite artists!
Tags:
christian country
,
GladHeart
,
John Dorris
,
nashville
,
southern gospel
Posted in
artists
,
christian entertainment
,
Christian interest
,
guest
,
sgn scoops magazine
,
special feature
|
Comments Off

on SGN Scoops' Fast Five with Glad Heart
Written by Staff on July 23, 2015 – 9:40 am -
From Bryan Hutson …
This month's article may be the most difficult yet most transparent one for me.
It is difficult because it's a subject that I have failed at MISERABLY.
I have said before that Yvonne and I don't have marriage counseling degrees framed on our wall. We don't ever want to be perceived as "having it all together" because we don't. We have both attended the "Marriage School of Hardknocks." We even feel like we're being hypocritical at times. Many times we find ourselves failing at THE VERY ISSUES that we are preaching for or preaching against.
I admit that when I came into our relationship, that I brought a lot of emotional baggage. Years of hurt, rejection, bitterness and pain. Yes, a lot that I openly admit, that I brought on myself.
The issue that I battle is making my wife and children PAY for things from my "previous life". "Our previous life" is what Yvonne and I call the years BEFORE WE met and married.
I grew to adulthood and made mistakes and in a "previous life", I was TOLD that I was a "mooch" (one who doesn't pull their weight in finances or in the household) and a "Monster" because of my anger issues. I battle those "labels" that were put on me. See, if you're told something long enough, it's hard NOT to believe it.
A few weeks ago, Yvonne and I were riding in the car after seeing our Granddaughter being born and she inadvertently said something innocent that I took offense to. My mind raced back to my "previous life" where I felt like my feelings didn't matter and I wasn't allowed to voice my opinion about certain issues. After Yvonne innocently made her remark, I emotionally shut down and as she asked "What's wrong?" I kept repeating "Nothing, I'm fine."
At that moment, I allowed the enemy a foothold. I allowed the devil to whisper to me "Here we go again, YOUR opinions didn't matter and YOU don't matter."
See, I KNOW Yvonne's heart and I should've realized that she never meant to hurt me. I was allowing the baggage of my previous life to weigh me down IN THIS LIFE. I CHOSE to be offended and instead of letting it go, I held onto that pain for 2-3 days.
I also allowed the enemy to keep re-stating those lies to me. "YOUR opinions don't matter, because YOU don't matter. If you tell her how you feel, you'll be perceived as a Monster."
I was distant and quiet that week. It was like there was the "Elephant In The Room" but I didn't want to talk about it.
Which in turn caused Yvonne to feel like she wasn't worth it and our marriage wasn't worth fighting for.
I was making Yvonne pay for something that happened to me YEARS ago. However, in order for she and I to have a future…we must deal with our past.
Click the link to read Yvonne's response….
Tags:
Bryan Hutson
,
Christian life
,
marriage
,
SGMRadio
,
Soul'd Out
,
Yvonne Hutson
Posted in
artists
,
Christian interest
,
guest
,
SGM Radio
,
special feature
|
Comments Off

on Bryan and Yvonne Hutson: Baggage Claim
Written by Staff on July 14, 2015 – 2:51 pm -
By Justin Gilmore
It is quite clear that Jesus is living in the hearts of these four talented siblings. The Taylors are an award winning mixed quartet hailing from North Carolina, made up of group members Jonathan, Chris, Suzanne and Leslie. True to the call, the Taylors, formed in 2006, continue to release quality recordings featuring their signature four-part family harmonies and the powerful message of Jesus Christ.


From humble beginnings in the heart of North Carolina, this family group has stayed true to their roots and training in classic Southern Gospel singing. Suzanne said this about the group's early days: "We were not raised on Southern Gospel music; however, a group came to our church in 2005 and told us about the Steve Hurst School of Music in Nashville, TN. In 2006, we started singing some old Gospel songs in our church and some other local churches. We went to the School soon after that and met a lot of great people. Through dedication and the Lord opening a lot of doors, we were blessed to start singing Gospel music."
Suzanne went on to say: "We started singing together in 2006. We competed in some state singings and opened up for a couple of country shows in nearby towns. Our first out of state concert was in South Carolina and we took our parents minivan. Later on, as dates picked up and we started singing more, we found a 15-passenger van that fit our needs. In 2008, we competed in the talent search at NQC. We were honored to win and sing on the Main Stage that year."
​The group has received even greater national attention in recent years due to signing with Ernie Haase's Stow Town Records in 2014. Suzanne, speaking on behalf of the quartet, says the people at Stow Town, "have been so kind to us and really make us feel a part of the Stow Town family." The group's label debut release Measure of Grace (2014) showcases their powerhouse vocals and their ability to beautifully deliver the message. This landmark recording features songs including: "Heaven Is Ready (And Waiting For Me)," "I'm Committed To You Lord," "Measure Of Grace," and more.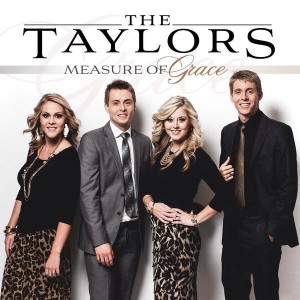 This project is a great balance of traditional and progressive style Gospel. Suzanne said, "We released "Measure of Grace" last summer. We recorded the CD with Wayne Haun. He is an incredible producer and we loved working with him. This is our first project with a majority of original songs. We had wanted to do a CD like this for a long time, so the songs on this album are meant to be an encouragement. All of the songs talk about what Heaven is going to be like, but they also talk about the mercy God gave each of us as sinners and what it means to be saved by Him."
​This group is a great representation of the future of Southern Gospel Music in that they bring a fresh youthful energy to these classic songs. When asked about the group dynamics, Suzanne said the following: "The Taylors are a brother-sister quartet. Jonathan is the oldest brother and manages the group. Christopher and I are in the middle, and we are twins. Leslie is the youngest member of the group."
​Jonathan, the eldest of the siblings in the group, sings lead and brings a powerful yet tender vocal to the mix. Chris Taylor, twin brother of Suzanne, sings the bass part. Though he does not rattle the subwoofers, he provides the anchor for the quartet's great harmonies and blends well with his siblings. Suzanne Taylor Hise lends her beautiful alto to the group adding another part to the family harmony. Leslie Taylor Perkins adds her soaring soprano vocals to round out the group. She took a brief leave from the group in 2012 during which Lindsey Graham filled the soprano position, but returned the following year. Perkins welcomed a son Isaiah last year with husband and occasional bass vocalist with the group, Aaron Perkins. Aaron has performed with the group on select dates, since his marriage to Leslie, lending his rich bass voice to the stellar mixed quartet.
​The Taylors have been nominated and won numerous awards including: First Place Family Group, NC Singing Convention, and First Place Mixed Quartet, NC Singing Convention in 2007, Grand Champions at the NC Singing Convention, and Talent Showcase Champions at the National Quartet Convention in 2008. In addition, the group has been nominated for Horizon Group of the Year in the Singing News in 2010, 2011, and 2012. Most recently, The Taylors won Favorite New Mixed Group at the Singing News Fan Awards.
​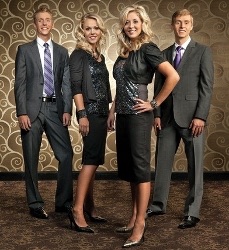 This young quartet has had many amazing experiences in their years of singing Gospel music. They have participated in many missions trips, performed on several television programs, and toured all over the world. When asked about which was the most memorable Hise said, "The most memorable moment of our years in gospel music is when we were singing in Alabama one night. The stage we were singing on had hard wood floors instead of carpet. We all started to walk down the steps to greet the crowd and Leslie's feet slipped right out from under her. Half of the audience gasped and half of the audience laughed. It was quite a moment." It is crazy moments like this that make it exciting for the group.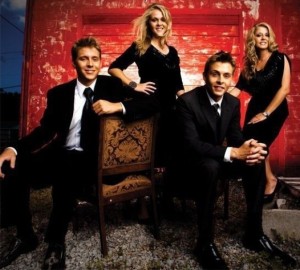 ​It is now 2015 and this incredible ministry driven family shows no signs of slowing down. The future is bright for these four as they plan to record a new DVD and CD soon and will continue to perform to crowds all over the country. Hise says, "Our mission statement is that we want the world to see Jesus lives in us. That is why our mom wrote our song, "I Want The World To See, Jesus Lives In Me". We hope that through our ministry, people's lives would be changed and that they would leave our concerts encouraged and uplifted. Jesus is our Savior and we want everyone to know him as his or her personal Savior. We would hope that everyone reading this knows Jesus as their Savior, but if they don't here's how they can pray a short but sincere prayer like this, "Dear Jesus, please forgive me for my sins. Thank you for loving me and dying on the cross to pay for my sins. Lord, I ask that you come into my heart and save me. Amen"."​
I want the world to see Jesus lives in me! What a great statement! As I said before, Jesus lives in the hearts of the Taylor siblings without a doubt!
For more on the Taylors visit their website.
By Justin Gilmore
First published by SGN Scoops in May 2015.
For current issues visit the SGN Scoops mainpage.
​
​
​
Tags:
Jonathan Taylor
,
Justin Gilmore
,
Leslie Taylor
,
sgn scoops
,
Suzanne Taylor Hise
,
The Taylos
Posted in
announcements
,
artists
,
guest
,
sgn scoops magazine
|
Comments Off

on Jesus Lives In Me: A Spotlight on The Taylors
Written by Staff on June 25, 2015 – 4:48 pm -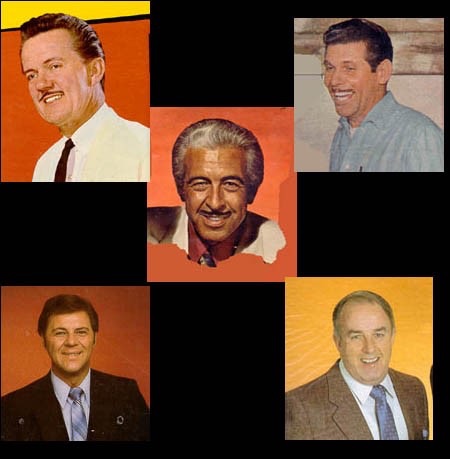 "Should you go first, and I remain …" is the beginning of the recitation accompanying "Beyond The Sunset." Anyone who watched George Younce as he recited this to his wife on a recent video could feel the depth of his emotions. Who can forget J.D. Sumner reciting "Old Man Death" not long before his own death?
The bass recitation was once a common addition to most quartets' programs and was also a part of many of their recordings. In fact, a statement on one of the Cathedral's early albums indicated that they would try to include a recitation on each that was produced. There is something about that deep resonant bass voice that can elicit an emotional response. There have been recitations by other quartet members, e.g., lead (Jim Hamill), baritone (John Matthews), but my preference is the bass.
Billy Todd, when he was with the Florida Boys, stirred many hearts on Sunday morning via the Jubilee with his rendition of "Beyond The Sunset." Later Buddy Liles of the Florida Boys did "The Apple Tree Song" and "IOU's to Mama." When he was a member of the Dixie Echoes, the Old Gospel Man – J.G. Whitfield – would recite "Father's Table Grace" and "Brother Ira."
George Younce was one of the best and also one of the most prolific. "The Touch of The Master's Hand," "Beyond The Sunset" (mentioned previously), "Steal Away," and "Brother Ira" were part of his repertoire. The live recording from Atlanta by the Cathedrals included "Forgive Me When I Whine." George's "I'm A Sick American" was also very moving.
When Bob Thacker was with the Harvester's Quartet, he would do "Mama Sang A Song" (which was also popular in the country market at the same time). He also had a great styling of "Father's Table Grace." Bob Thacker was one of those singers who didn't get the publicity of some others, but he was a tremendous bass.
London Parris could rattle the speakers with his low notes but on his recitations his voice was much higher. He didn't sound like one would expect from his singing, but his country dialect seemed to add realism to his recitations. London would do "Little Boy Lost," "He Took My Place," "This Is Our Land" and one of my favorites, "What Then."
Probably the most prolific at this was J.D. Sumner. Some of his recorded recitations were: "Back Home," "Mammy's Boy," "Sunday Meetin' Time," "Steal Away," "Lord It's Me Again," "Who Will Take Grandma," "Papa's Banjo," "The Three Nails," "Going Home," "My Prayer," "The Farmer and The Lord," "Thimble Full of Memories," "23rd Psalm" and "Thinking Out Loud". Of course his premonition of his own passing seemed to be evident in "Old Man Death."
"Now back in south Georgia, when I was just a lad …" is the beginning of "Little Boy Lost." When performed by "Chief" (James Wetherington), one can feel the urgency in the little boy – lost, stumbling in the darkness. Chief had a way of communicating that allowed the listener to become a part of his recitation as in: "Mother's Prayers Have Followed Me," "Sunday Meetin' Time," and "Prayer is the Key to Heaven." The last time I saw the Statesmen with Chief was not long before his death at a concert in Charleston, WV. One of the highlights was when the lights were turned down and a single spotlight would be on Chief as he recited "The Common Man." In his white suit and with his elegant gray/white hair, he was resplendent. One would have to be dead or an atheist not to be moved by his eloquent styling.
Are there any bass recitations today? A few can be found. Ed O'Neal of the Dixie Melody Boys did "I Love To Tell The Story" on a project several years ago. Why are there not more? My thoughts are this: it is difficult to do and that style is passé. But for me, there is nothing that compares to the deep resonant bass reciting a moving poem/chorus.
By Dean Adkins
First published by SGN Scoops in November 2014. For current issues visit the SGN Scoops mainpage.
Tags:
Billy Todd
,
Cathedrals
,
Dean Adkins
,
florida boys
,
George Younce
,
J. D. Sumner
,
Jim Hamill
,
John Matthews
,
London Parris
,
sgn scoops
Posted in
artists
,
christian entertainment
,
Christian interest
,
guest
,
sgn scoops magazine
|
Comments Off

on Bass Recitations by Dean Adkins
Written by Staff on June 24, 2015 – 4:37 pm -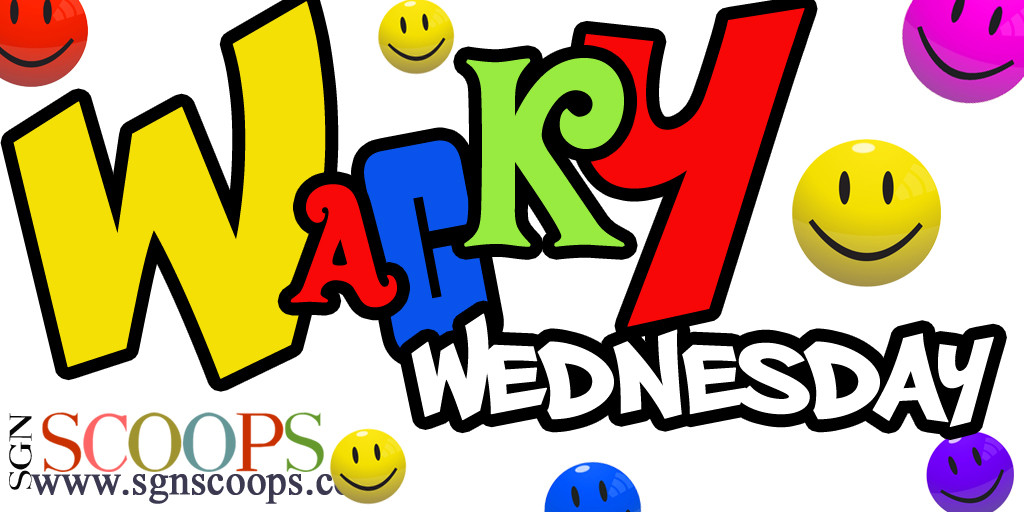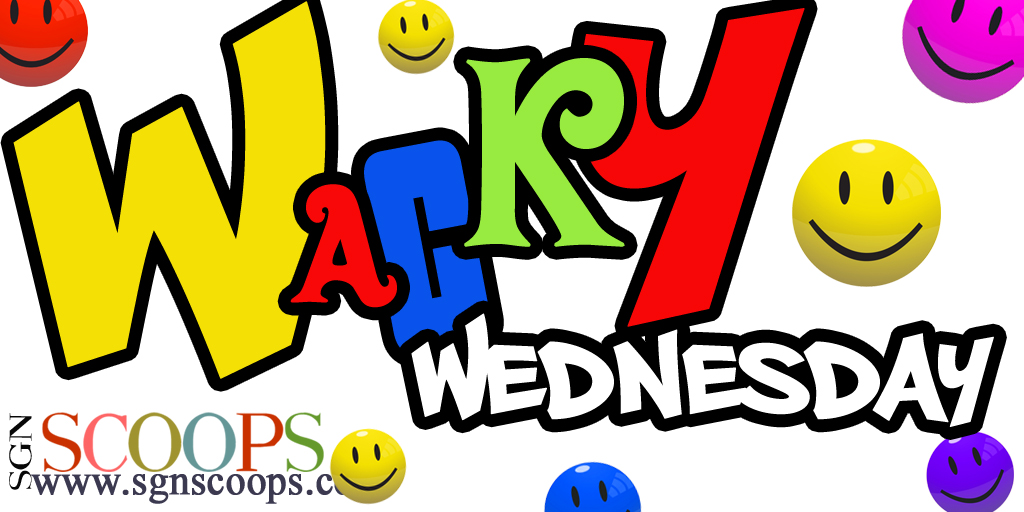 Thanks for joining us for another Wacky Wednesday on SGN Scoops. Today we ask another insightful question: "Where do Gospel artists like to eat?"
SGN Scoops polled about 17 or so artists about various things and tabulated their answers. We have used this (not so great) scientific process to create today's Wacky Wednesday Top Ten (more or less)!
Our panel of expert artists gave us the following answers.
The Number One answer it seems is, of course, Cracker Barrel. Now we aren't sure if there is a particular entrée that is preferred by our contestants, although most of us on Facebook are aware that Gerald Wolfe likes Cracker Barrel for the lima beans. He was not one of our panel of guests, but five out of 17 on the panel voted for this country-style restaurant, including Greg Bentley, all three of the Booth Brothers and Donna King.
The next favorite place to eat is in a mall
food court, as voted on by Scotty Inman and David Sutton. David also indicated that he enjoys Bourbon Chicken in the mall.
Other favorite restaurants include…
Michaela Brown…Skyline Chili
Karen Peck… Longhorn Steakhouse
Hannah Webb… Panera
Lauren Talley Alvey…Cheesecake Factory
Gary Casto… Waffle House
Billy Blackwood… HuHot
Phil Collingsworth Sr. … Dickey's Barbeque
Some other interesting responses include…
Clayton Inman, who likes to eat on the bus.
Joseph Habedank, who likes to investigate local restaurants.
Shannon Smith, who said, "Five Guys may be the most common and consistent, particularly when we're on a tight
schedule (however, some of the local places are very cool and interesting.)"
So now you know! There may be more than 10 answers, but that is how we roll on the SGN Scoops Wacky Wednesday!
Thanks again to all of our participants. Be watching SGN Scoops mainpage for more Wacky Wednesdays in the weeks to come. Do you want to suggest a subject or an artist? Email us at sgnscoops@gmail.com
For those of you who wish to find out more about our panel, here are the participants: (please note that not all participants answered every poll question)
Tags:
Billy Blackwood
,
booth brothers
,
Chris Jenkins
,
Clayton Inman
,
David Sutton
,
Donna King
,
Gary Casto
,
Greg Bentley
,
Hannah Webb
,
Joseph Habedank
,
Karen Peck
,
Lauren Talley Alvey
,
Michaela Brown
,
Phil Collingsworth Sr.
,
Scott Inman
,
sgn scoops
,
SGN Scoops Wacky Wednesday
,
Shannon Smith
,
Wacky Wednesday
Posted in
announcements
,
artists
,
christian entertainment
,
Christian interest
,
guest
,
industry news
,
sgn scoops magazine
,
SGNScoops Wacky Wednesday
|
Comments Off

on SGN Scoops Wacky Wednesday: Top Ten Places Gospel Artists Like To Eat
Written by Staff on June 5, 2015 – 9:02 am -
So many times we in the Christian Music business often forget or somehow lose focus of why we really do what we do. This happens for a variety of reasons in all of our lives, as we all know so well. On a recent trip to a Christian bookstore while out on the road during a business trip for work, I was gently reminded about this, by something that took place while I was looking around the music section of the store. A middle-aged lady asked the clerk what music would they would recommend for a "new young Christian kid of 14," that she was in the process of helping disciple. I could not help but get a little emotional and reflective, as I began to think back 33 years earlier when I was a young kid of 14.
My life up until that age had been one mass of confusion. My mom, who was also a product of her own dysfunctional past and environment had been married five times by the time I was 13. My life was surrounded with all kinds of abuse, including sexual, verbal and mental abuse. I even had a stepfather take me to a prostitute at the age of 12 to introduce me to "love". We were raised on welfare, had to steal our school clothes and other basic necessities of life, we lived in a housing development in a small two bedroom apartment that was for divorcees, unwed mothers, widows and their children.
Drugs, alcohol and pornography surrounded me at our house. I never had a "dad" and I was constantly looking for a father's love. It was a very tough upbringing. I was a miserable and unhappy kid who was daily seeking love, acceptance and approval in all of the wrong places. Yet in the midst of all of the junk and garbage that was around me I had always determined to make the very best of what I had around me.
One Saturday afternoon, a precious couple took time out of their own very busy life and schedule to go around to the complex where I lived. They were inviting kids to Sunday school. They invited me to go with them the following Sunday, and I reluctantly accepted. I will admit, there was something that was different about them; I could sense something, which I now recognize as the Holy Spirit in their lives. They seemed to genuinely care about me as a person and what was going on with me.
This couple took a great interest in me and would not only pick me up for Sunday School on Sunday morning, they would also pick me up for Sunday night church, Wednesday night youth group and Friday night prayer. They left their own comfort zone and began to take great interest in me. I began to meet other young people who had Christ in their lives, and I knew they were different and I wanted what they had in my life. After about a month of being with them, and watching them, listening to them, I knew I needed Jesus in my life. And on February 12, 1972 they led me to Christ. What incredible joy and peace I felt in my life. It was a real experience that nothing else would ever compare to in my life.
One of the key elements that this couple did for me was to introduce me to Christian music. They would take me to their house every Sunday afternoon after church, and they would immediately put Christian music on their turntable (yes, those are the things that played vinyl records). They would play all kinds of Christian music, and oh, what peace and joy that music would bring to me in so many of my dark and lonely times. I would drink in every lyric; I would look at the album liner notes to see what the artist had to say (I still love doing that). Christian music became one of my "best friends."
I quickly discovered our local Christian bookstore and I would go in every Saturday and literally spend hours at the store going through every project and listening to as many demos as I could. When I was 16, I began working on Saturday afternoons at the store helping in their very small music section, and for my pay they would give me a couple of free demos each week and once a month I would get the brand new "newspaper style CCM."
I thought I had died and gone to heaven! That music really challenged and ministered to me quite often, as I grew older and continued to live in a very ungodly home. There would be many times that I would come home and all kinds of junk would be going on in my home, and I would go to my room and put Christian music on, and I would really begin to feel God's wonderful presence. God does have such a wonderful way of using music to touch our lives and heart in a very special way. Music is a powerful tool.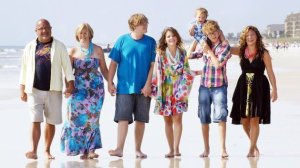 I am so thankful that God continues to remind us of "why we do what we do" and I am so grateful to God on a daily basis that I am one of those that He has chosen to work in this field we call Christian Music. After so many years of being in it…I think I will just continue on!
By Dusty Wells
First published March 2015 by SGN Scoops digital magazine.
For current issues of SGN Scoops magazine visit the mainpage.
Tags:
Christian devotional
,
Christian life
,
Christian Music
,
Christian outreach
,
Dusty Wells
,
gospel music
,
sgn scoops
,
Wisdom from Wells
Posted in
artists
,
christian entertainment
,
Christian interest
,
diamond awards
,
guest
,
sgn scoops magazine
,
special feature
|
Comments Off

on Wisdom from Wells by Dusty Wells: Refocusing