Written by Staff on July 9, 2019 – 3:33 pm -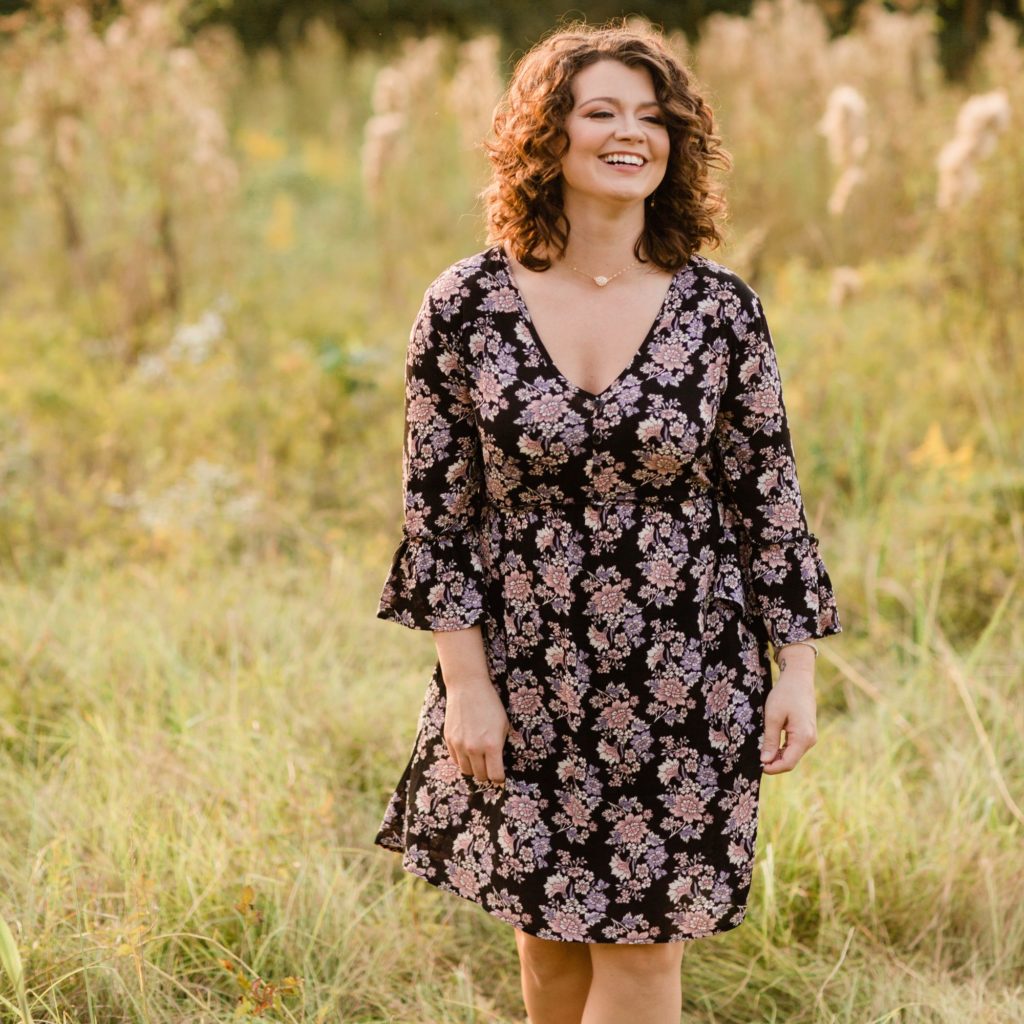 I Have Decided by Jessica Horton
"No turning back, no turning back"
When I was a child, I remember God being present in my life – even without a stable faith community. I was often lonely, so I would go and swing by myself. I remember loving to swing so much because when I looked up at the sky, I felt Him looking back at me.
I felt closest to Him during those times especially, and I sought out every opportunity to be near Him. He felt warm, and I knew He loved me.
As I grew older, I began to understand the importance of accepting His invitation to salvation, and when I was nine years old, I decided to follow Jesus.
There has been a lot of speculation about this song. Some theologians argue that to "decide" to follow Jesus doesn't allow the believer to fully understand that Jesus has already done the work of salvation and the gift is given as God's choice, not our own. I believe both thoughts are true.
God knows all things from the beginning of time to the end. He is the first to draw us to Himself – we don't make the first move. He knows every step we will take and knows every variation of choices in our minds. He sent His Son to redeem the world, He accepted the price as full payment for our sins, and His gift is free.
Yet, He created us with free will. He wants us to choose Him. If we had the choice between all the spoils of the Garden or a bite of the apple, He wants us to choose His amazing gift of abundance. He wants us to turn away from the things of this world and make a choice – "no turning back, no turning back."
The history of this beautiful song is one of absolute terror. In the moments that these words were breathed, the author was commanded to renounce his faith. "I have decided…"
The songwriter watched as the village chief of his Indian community murdered his two children while he watched. "Though none go with me…"
And just before this man of God was executed himself, he sang the words, "The world behind me…"
It is my prayer that we as disciples of Jesus will have this same measure of extraordinary faith, backed by the mighty strength of assurance and firm commitment.
Yes, God has already completed the work of salvation. He has already paid the price. But he is calling you and me to choose Him every day and every moment, and receive this incredible gift for ourselves.
Have you decided?
God,
Thank you for Your incredible gift to us. We know that we are nothing without You. Please help us to see the things that are not from you so that we can turn away from them. Give us the strength to choose You every opportunity that we get. Amen.
Scriptures:
Joshua 24:15
John 3:16
John 6:44
Matthew 7:13-14
Revelation 3:20
By Jessica Horton
Find out more about Jessica HERE on Facebook or HERE online.
Jessica Horton is a singer/songwriter from Columbus, MS. She was raised in classic country and gospel, and the soul and sound of these classics often find their way into her music. Her songs feature the acoustic guitar, dobro, mandolin, and other roots instruments. On stage, Jessica brings a live aspect to her show by playing guitar and including singable old-time hymns and gospel songs. Offstage, Jessica spends a lot of time with her husband, David and her church family. She serves as a worship leader and youth director at Shaeffer's Chapel United Methodist Church in Columbus, MS… (for more click here.)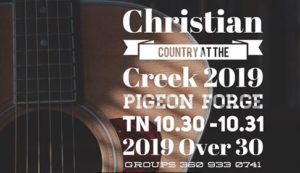 Jessica Horton will be appearing at Christian Country at the Creek, Oct. 30 – 31, 2019, in Pigeon Forge, Tenn. This is a sister event to the Creekside Gospel Music Convention.
For more information on the Christian Country at the Creek and the 2019 Creekside Gospel Music Convention, accommodations, VIP seating, and tickets, contact Rob Patz at 360-933-0741.
Read the June SGNScoops Magazine Online HERE
Download June SGNScoops Magazine On PDF
HERE
Find SGNScoops Magazine On Facebook
HERE
Listen To Todays Gospel Music
HERE
Tags:
Children's Devotionals
,
Christian Country Music
,
gospel music
,
Jessica Horton
Posted in
artists
,
Christian interest
,
special feature
,
Uncategorized
|
Comments Off

on "I Have Decided"– A Note From Jessica Horton
Written by Staff on March 31, 2017 – 3:36 pm -
New generation carries on the family's musical legacy
By Craig Harris
Several of the group members may look like kids, but the Mylon Hayes Family now consists of four adults. Twin brothers Conner and Bailey recently turned 18. However, the more important aspect for parents Mylon and Wendy Hayes involves the group's maturity rather than the ages of their three children.
"There is one song we stage ("He Is All I Need") that the kids sing together," Mylon Hayes shares. "Wendy and I stand back. The Lord has certainly blessed our kids. The Lord has used them to be an encouragement to a lot of young people.
"We're doing a song right now called "We Choose to Stand." Our pastor called a couple of days ago and said, 'I want this to be the theme of the youth program of our church. I want our young people to be all in and to take it a step further in their commitment to Jesus.' Stuff that is happening like that, the Lord is allowing the kids to make an impact on other young people their age."
The youngest member of the quintet is 14-year-old Kennedy. "Lately, her voice has really matured," Bailey says of his sister. "It has shown up in her tone. She's starting to mature with her tones. She holds her part down. She's been singing the best she's sung."
Mylon adds, "We can see a lot of growth in Kennedy over the last year, transitioning from a kid's voice into more of a mature sound. Just in the last few months, Kennedy has matured on stage and vocally. She's has come a long way in interpreting the song."
The 14-year-old Kennedy has been on stage full-time since she was eight years old. "In the last year, I've branched out more, vocally and in stage performance," Kennedy explains. "For a little while, we just stood up there and sang. We've gotten more used to it. As we've made different CDs, my voice has changed. Every CD, I sound different.
"There's not that many young people out there doing this. It's a great opportunity to do that with home school. I've been doing it all my life. Without music, I don't know what else I'd be doing."
Tags:
gospel music
,
Mylon Hayes
,
Mylon Hayes Family
,
sgnscoops
,
Wendy Hayes
Posted in
artists
,
special feature
,
Uncategorized
|
Comments Off

on Great days for the Hayes
Written by Staff on October 23, 2016 – 4:08 pm -
We are honored to have a our great ministry partner and one of Dave Kistler's radio co-hosts for "Stand In The Gap" radio. Gary Dull has stood for truth for many years and we are thrilled to have him lead us for day 15 of the #30daysofprayer initiative. Please join Pastor Gary in prayer today and share this video! We need the Lord in America more than ever.
We need God in this land once again to move in a way only He can.
#pleasesharethis
If you value prayer, please watch, pray along and share this video.
I ask that you take the challenge to pray for 30 days with us. For now however, please #watch, #pray, and #share this prayer with others and join us back here with Hope To The Hill tomorrow for another wonderful #prayer.
If you have missed any of these videos, please visit and like the Hope To The Hill Facebook page to pray along and get updates on the prayer initiative. You can also visit the Hope To The Hill website for more information on this ministry.
Join us tomorrow, here on SGN Scoops or on the Hope To The Hill Facebook page as we continue each day for a total of 30 days, praying for the Nation, moving toward the election.
You can contact Hope To The Hill at 202-770-7300 or email Nathan at Nathankistler@gmail.com. For more on Hope To The Hill, click on the website.
Nathan Kistler is a monthly columnist with SGNScoops magazine.
Tags:
#30DaysofPrayer
,
election
,
gary Dull
,
Nathan Kistler
,
Prayer
,
Prayer for the Nation
Posted in
announcements
,
Christian interest
,
sgn scoops magazine
,
special feature
,
Uncategorized
,
video
|
Comments Off

on Gary Dull joins Nathan Kistler on Day 15 of 30 Days of Prayer for the Nation
Written by Staff on October 13, 2016 – 7:02 am -
We are truly honored to have Pastor Greg Locke leading us in prayer for day six of the #30daysofprayer initiative. Pastor Greg has taken such a stand for truth here on social media over the years and we are truly grateful.
We need Christians who are willing to take a stand and not be ashamed of the Gospel. I, Nathan Kistler am the director at Hope To The Hill, and I ask that you take the challenge to pray for 30 days with us. For now however, please #watch, #pray, and #share Pastor Greg's prayer with others and join us back here at Hope To The Hill tomorrow for another wonderful #prayer. If you have missed day 1-5, please visit and like our page to pray along and get updates on days 7-30 of the prayer initiative. You can also visit us at the Hope To The Hill website for more information on our ministry.
Join us tomorrow, here on SGN Scoops or on the Hope To The Hill Facebook page as we continue each day for a total of 30 days, praying for the Nation, moving toward the election.
Did you miss Day One? Click here.
You can contact Hope To The Hill at 202-770-7300 or email Nathan at Nathankistler@gmail.com. For more on Hope To The Hill, click on the website.
Nathan Kistler is a monthly columnist with SGNScoops magazine.
Tags:
#30 days of prayer
,
election
,
Greg Locke
,
Hope To The Hill
,
Nathan Kistler
,
Prayer
Posted in
artists
,
Christian interest
,
sgn scoops magazine
,
special feature
,
Uncategorized
,
video
|
Comments Off

on Pastor Greg Locke: Day Six of 30 Days of Prayer for the Nation
Written by Staff on November 24, 2015 – 1:44 pm -
Sometimes I think as Americans we all want the perfect holiday setting. I mean the Norman Rockwell kind in the photos, complete with the big turkey and all the trimmings with family all around. Yes, even those meals with the kid's table, because the adults filled the big dining table. But in reality, life is not picture perfect. It is so much more.
Being from a family of four boys in the South, sports always had a place on our Thanksgiving day. Mom did the cooking and getting things ready for the big supper and all the activities that normally followed. Thanksgiving also meant the Christmas tree was going up after we ate. Thanksgiving was the start of our holiday season. It was tradition.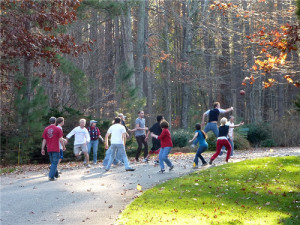 One year it was a bit different. As teenagers, life was all about being with friends and not being at home. Our Thanksgiving tradition was our community football game with all the kids in the neighborhood. As we stepped outside on that crisp Thursday morning, we all knew the game would end when our moms called out, "Dinner time!" The smells filled the neighborhood and we all talked about what our moms were cooking.
As our football game started, our neighbor down the hollar was smokin' a few turkeys for families in the neighborhood. You could see the smoke from his smoke house and smell it as the wind whiffed by. There was lots of laughter and some yelling as the game was in full swing. Yes it was Cowboys and Indians…well kinda….more like the Dallas Cowboys vs the Washington Redskins. We were having a blast, when the smoke began rolling heavy. It was as if the wind was blowing down hard!
A few minutes passed and then everyone heard the yelling from the holler; the smoke house was on fire! With garden hoses, rakes and hoes, men stormed the old smoke house. In a flash the fire was out. The building was partially destroyed but the damage was done. The turkeys were a lost cause.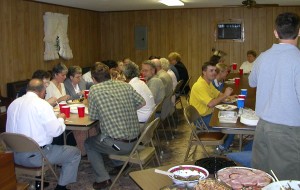 It seemed like the whole neighborhood was in a down state of mind after that. We tried to start the game back but that did not work. Everyone went back to their homes feeling blue. But within the hour, the phones were ringing. I remember hearing the command: "Get me the cooler and bring me the boxes from the basement." In a bit there was food being packed up, more ingredients to finish the meal were boxed and we were heading to the church fellowship hall.
Well we got there and the parking lot was full. All the guys in the neighborhood were there and before you knew it, we were playing football on the church lawn. Our mOn my way! were in the kitchen cooking up a storm. In an hour or so the call went out: "SUPPER TIME!" As we filtered into the fellowship hall, neighbors greeted one another once again. There were smiles, laughs and handshakes going round.
The preacher strolled up and a gentle hush settled around us. Preacher said, "We have a lot to be thankful for today. We've got family, food, friends and a loving God." He went on to say, "The smoke house burned today, but it was just a house. What was in it was replaceable. I mean, look what's here!" There were amen's across the room.
I guess the preacher-man came out a little more as he said, "If you don't know this loving God, today's a good day to get to know him. He really cares. Just look what He did here in a matter of a few minutes." I remember hearing more amen's in the room.
Now, no one was saved that day that I know of. But what I do remember is people caring about one another. I remember people asking what could they do for one another. I remember there was more food than I could ever imagine. There was some singing, lots of laughter and just good people caring about their neighbors. I also remember people talked about that Thanksgiving for years. Why, when the smoke house was rebuilt, it was a community affair once again. Neighbors helping neighbors.
Yes even today I think fondly of that Thanksgiving; not for the food or even the smoke house burning. I think of it, knowing I have untold blessings too numerous to mention. Many are forgotten during the year. But this Thanksgiving I lift up thanks for the blessings of life so lovingly given. Blessings that are given to those who believe in more than just a day.
I believe when we live according to the Christian road map, our life is richer than we can comprehend or receive. Thanksgiving is more than one day of the year. It is a way of life for the Christian.
Happy Thanksgiving to you and yours!
By Charlie Griffin
Special to SGN Scoops
For more news visit SGN Scoops on Facebook.
Tags:
Charlie Griffin
,
thanksgiving
,
turkey
Posted in
christian entertainment
,
exclusive report
,
special feature
,
Uncategorized
|
Comments Off

on Thanksgiving and the Smokehouse!
Written by Staff on June 16, 2015 – 4:57 pm -
I have the utmost joy of bringing this beloved article to you this month, on this particular day, at this precise moment. It's an honor for me as a 'Southern Gospel brat' myself to write about and interview my peers in our Gospel Music world. While sailing on the Caribbean Sea a few months back, I beamed with happiness when Karlye Hopper accepted my interview offer. It's my hope that you, as the reader, will catch a glimpse into the soul of the outrageously talented, tender hearted, incandescently brilliant and one-of-a-kind original that is Karlye Jade. It's time to take center stage, Miss Hopper…
Erin: How have you been able to maintain your own identity while still being a part of the prestige that comes with the Hopper name?
Karlye: I don't think it's ever been a question whether or not I'm my own person. I know my place and that people know me as "the Hoppers' daughter," I'll never not be that in this or any music industry. But, I have a pretty…um…"unique" sense of style and an outspoken personality. I'm also quite tall. That helps.
Erin: With the changes that have taken place as a family and as a group, when did you personally feel the call to join the ministry?
Karlye: Back in the summer of 2013, Connie (yes, I casually refer to my grandmother and the rest of the family by their first name-I like to keep from being presumptuous) completely lost her voice in the middle of a week-long tour. I got a phone call after the show that night… "You're flying into Birmingham at noon tomorrow, bring a nice dress." I sang alto––for the first time ever––the entire set that night, and the next night in front of 5,000 at the Mabee Center with the Homecoming Tour. (Yikes!) Since then, countless obstacles have been thrown at this group and caused more than one member to leave the road for extensive periods. Just filling in and helping out is why I started doing this, but the shy teenager on the back row is why I've continued. My youth and vulnerability (yeah, people can tell I'm not a pro and see my stage anxiety) have brought innumerable young girls to my side of the merchandise table; these beloved struggle with eating disorders, self-harm, abuse, etc.––the unmentionables of Christianity. I've been given a heritage, a platform and a privilege that allows me to, even if we don't exchange a word, show these kids just like me, that God can put joy into a seemingly hopeless heart. Being young is hard, Erin, and we have to build each other up. I'm lucky enough to get the opportunity to do that to complete strangers in different cities each night.
Tags:
Christian Music
,
Erin Stevens
,
gospel music
,
Karlye Hopper
,
sgn scoops
,
The Hoppers
,
The Stevens
Posted in
announcements
,
artists
,
christian entertainment
,
Christian interest
,
sgn scoops magazine
,
special feature
,
Uncategorized
|
Comments Off

on Younger Perspective on Karlye Hopper by Erin Stevens
Written by Staff on June 15, 2015 – 9:33 am -
Welcome to SGN Scoops Fast Five! Today we introduce you to Fayth Lore of the Lore Family. The Lore Family is based in Ohio and is a mixed family group, who recently left their church to begin a full-time music ministry. The patriarch of the group, Darren, writes some of their music and they also sing current and classic Southern Gospel music.  They have recently been seen on both the SGN Scoops Top 100 and the Singing News charts with their latest release, "The Only Way Out Is Through."
We offer you a peak inside the life of Fayth and all of The Lore Family with this edition of SGN Scoops Fast Five!
SGN: What is one venue you would like to sing at?
Fayth: As of now, our family has ministered in ten states. We have been privileged to sing on some exciting stages. We were blessed to sing on the National Quartet Convention's Main Stage for the past three years. We have also sung at Dollywood, which was a ton of fun! We will return to Dollywood again this year. But my prayer is that our family will start getting bookings all across this country. We fully believe that God is calling us into a full-time, evangelistic ministry. I loved traveling out West a few years ago. So, I would really enjoy singing at the Fan Festival in Visalia, CA. I have extended family in the Sunshine state that I would like to see!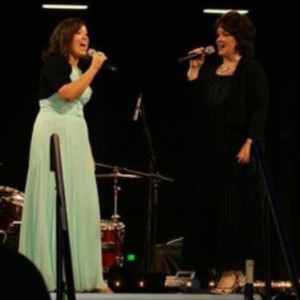 SGN: What is one talent you have that people would be surprised to learn about you?
Fayth: I don't really have a cool talent that would make a person go ooh or ahh! But, I do thoroughly enjoy public speaking. I believe that something that sets our family apart from other artists is that our ministry extends beyond singing. Each member of my family enjoys speaking; whether preaching, teaching or testifying. Also, I love conducting Women Conferences. Sometimes at these conferences I minister alongside my Mom. At other times, I'm a part of a team of workers. My passion is to speak to youth groups and young adults. I love encouraging people in their walk with the Lord.
Tags:
Christian Music
,
Fayth Lore
,
gospel music
,
sgn scoops
,
SGN Scoops Fast Five
,
southern gospel
,
The Lore Family
Posted in
announcements
,
artists
,
christian entertainment
,
Christian interest
,
sgn scoops magazine
,
special feature
,
Uncategorized
|
Comments Off

on SGN Scoops Fast Five with Fayth Lore of the Lore Family
Written by Staff on May 26, 2015 – 1:20 pm -
By Jaquita Lindsey
The Stephens Family have been established for seven years now and come to us from Northport, Alabama. This trio consists of Melody Stephens and husband Thom, and Melody's sister Bethany Dunnam. Each member of the Stephens has been singing all of their lives and this experience has led to the full, beautiful sound of the mixed family trio.
In 2013, the Stephens recorded their first CD, The Stephens, LIVE. The radio release from this project, "Unclouded Day," put the trio in the Singing News Top 80 Charts for the first time. They went on to participate in the Regional Artist Showcase during National Quartet Convention that year and won the first place title. Since then, they have continued to rise in the industry.
Thom Stephens started singing with his dad and sister at the age of four. Melody and Bethany grew up singing together with their family group, The Givens. Melody got her start in full-time music when she joined The Nelons. She has a dynamic soprano voice that has earned her Dove award nominations, as well as appearances on some of Bill Gaithers' Homecoming recordings.
The distinctive sound of the Nelons and Karen Peck can be heard in the vocal stylings of Melody Stephens. She says, "Karen Peck has always been my biggest musical influence. I grew up listening to The Nelons and Gold City. Karen has, in my opinion, the best voice ever and such a sweet personality." Thom cites a variety of artists as his musical influences, from Ronnie Milsap to the Kingsmen.
The trio's work doesn't stop at singing. While at home, they each have full-time jobs. Melody takes care of the salon and boutique that she owns. She has recorded commercial jingles, and also does background vocals when given the opportunity. Thom is the owner of a real estate appraisal company. Together they have three children, Barton, Kelsey and Zachary, who keep them on their toes.
Family is obviously a priority for this couple. "My biggest spiritual influence is my parents living the bible in front of me," says Thom. Melody echoes his statement and adds, "We [Bethany and I] grew up in a loving, Christian home. They taught us the bible and always had us in church. There was never a doubt that they both love the Lord."
Another strong Christian couple, Bethany and her husband, Kyle, run a Christian school and daycare. Kyle also travels with the group, serving as the sound engineer. They have five children that add to their already busy schedules: Amber, Emaleigh, Haley, Luke, and Trey.
With so much happening in their lives, some might wonder why this trio continues to spend so much time ministering to others. Bethany answers that question with a story that happened not too long ago.
"A pastor friend of ours in Louisiana called to share a recent event.  He was driving down I-59 listening to "Robe and Crown" from our live CD. Suddenly he noticed blue lights in his rear view mirror. The state trooper walked up and asked if he had any idea how fast he was going. He replied, 'No Officer, I don't.' He told the officer he was listening to our song and wasn't paying attention. The officer replied, 'The song you were listening to was being sung at 87mph!' Our pastor friend then interrupted the officer and made him listen to the song. Then he made him listen to Melody's song, "My God Will Always Be Enough". The officer stated at that point that he wanted to know about that peace that was being sung about. The state trooper met Jesus right there on the side of I-59. Our pastor friend did not get a speeding ticket that day but the state trooper got his ticket to Heaven. Well Glory! And that is why we sing!"
The Stephens Family have the desire to encourage the believer and to see lost souls saved. They are praying to eventually go into full time ministry. They are currently mixing their latest project, Just Pray, produced by Jay Parrack and Darrin Morton. They have written two songs off the new project entitled, "Push Through the Crowd" and "If You Pray, Don't Worry".
The Stephens are recording artists for Delta Sky Records of The Morris Music Group. Projected street date for this project is May 1st, with the first single released to radio through United Independent Artists. Keep looking and listening for more new music from this family trio.
If you are interested in booking The Stephens, contact: Academy Promotions 205-907-9219. You can find them online at www.thestephensmusic.com.
Written by Jaquita Lindsey
First published by SGN Scoops in April 2015. For current editions of SGN Scoops, view the SGN Scoops mainpage.
Tags:
Bethany Dunnam
,
Jaquita Lindsey
,
Melody Stephens
,
sgn scoops
,
The Stephens
,
Thom Stephens
Posted in
artists
,
christian entertainment
,
Christian interest
,
guest
,
sgn scoops magazine
,
special feature
,
Uncategorized
|
Comments Off

on The Stephens: Why We Sing
Written by Staff on May 20, 2015 – 8:10 am -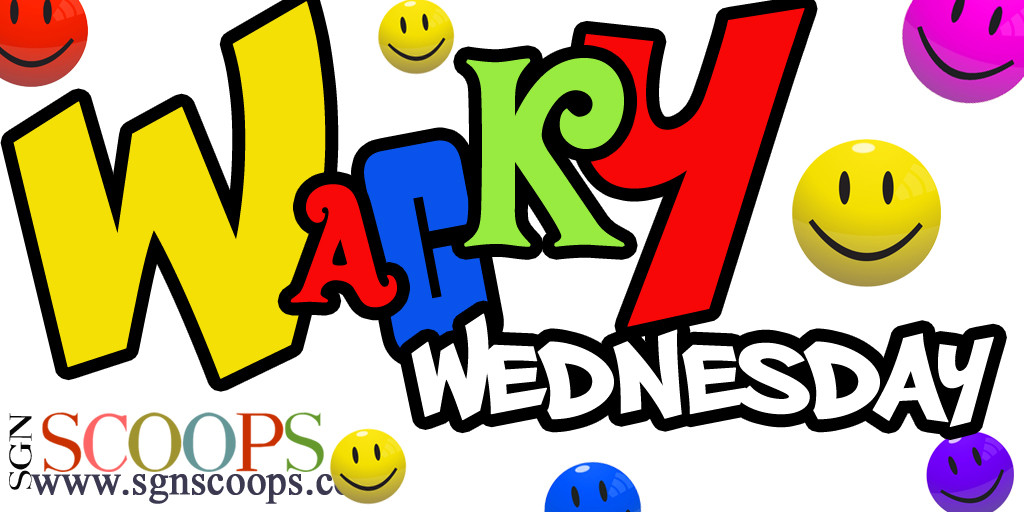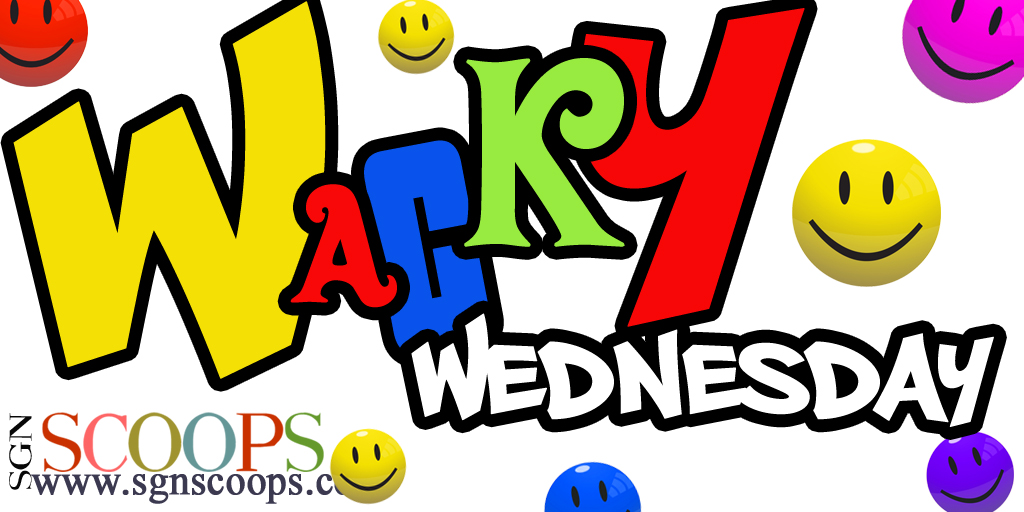 Welcome to another edition of Wacky Wednesday. SGN Scoops has polled about 18 artists about various things and received their answers. We have used this (not so much) scientific process to tabulate the Wacky Wednesday Top Ten (more or less)!
Today our subject is: What can someone new to Southern Gospel expect at a concert?
Our panel of expert artists gave us the following answers. These are not in any particular order. Do you agree/disagree?
Our first set of artists all gave very positive responses….
Billy Blackwood…It's supposed to be fun!
Michaela Brown…You'll leave feeling good!
Karen Peck…It's very uplifting
Gary Casto…Best music in the world
David Sutton…You will be blessed
Greg Bentley…It's life changing!
Booth Brothers1*…Be ready to clap your hands and have a good time!
Booth Brothers 3*…You'll have a hand-clapping, foot-stomping time!
And then there were very specific comments…
Joseph Habedank…Christian artists are much more accessible than secular artists.
Lauren Talley Alvey…Our genre offers something for everyone, regardless of age or background. Most artists I know really care about people and ministry, and we aim to deliver a message each time we step on stage.
Phil Collingsworth Sr. …Our songwriters are highly esteemed
Don't worry about the concerts being Age Appropriate…
Shannon Smith…The genre is VERY diverse and you'll like it a lot more than you think you will (especially if you're young and have been biased against the genre). Give it a chance – there's a lot to love!
Chris Jenkins…Yes, individuals under 40 love Southern Gospel too!
Donna King…It's NOT old people music. It's for EVERYBODY!
Have you heard these comments before?
Booth Brothers2*…Someone will think it's too loud
Clayton Inman…Could get a little loud
I hope you go to concerts to hear the singing because…
Scott Inman…There will a lot of singing
Hannah Webb…Be prepared for at least five encores by the end of the concert 🙂
Thanks for joining us for Wacky Wednesday. Do you have a suggestion for a question we can ask our artist panel? Write to us at sgnscoops@gmail.com
Stay tuned for more of these indepth polls right here on SGN Scoops!
**Note: The Booth Brothers each answered each question but wouldn't say whose answer it was…therefore we are leaving it up to you, dear reader, to guess whether the pithy answer comes from Michael Booth, Ronnie Booth or Paul Lancaster!
Tags:
Blackwood Brothers Quartet
,
booth brothers
,
Donna King
,
Greg Bentley
,
Hannah Webb
,
Joseph Habedank
,
Karen Peck
,
Kingsmen
,
Lauren Talley Alvey
,
sgn scoops
,
southern gospel
,
The Collingsworth Family
,
three bridges
,
Top Ten
,
Tribute
,
Triumphant
,
Wacky Wednesday
Posted in
artists
,
christian entertainment
,
Christian interest
,
sgn scoops magazine
,
special feature
,
Uncategorized
|
Comments Off

on SGN Scoops Wacky Wednesday: What Can An SG Newbie Expect At A Concert?
Written by Staff on May 12, 2015 – 2:09 pm -
By Matt Baker
It was 2006. I was scheduled to sing in a church in Clovis, New Mexico. I didn't realize whom I was opening for until that week. The group I opened up for that night made a lasting impact on me; they became my favorite group and still are to this day. I'm talking about Greater Vision, from Morristown, TN: lead singer/emcee Gerald Wolfe, baritone Rodney Griffin, and Chris Allman singing the tenor part.
Gospel music fans from all over the world have fallen in love with the smooth harmony and the timeless lyrics heard on each project they release. What I've come to love is their class and consistency on and off the stage; the Greater Vision I saw in 2006 is the same Greater Vision I saw a couple weeks ago in Morganton, NC. Their love for the Lord is evident in their music, and in this conversation, we'll see some of the heart behind this faithful journey they've been on for 25 years now.
Gerald Wolfe is a powerhouse in the world of Southern Gospel, and it's hard to imagine Greater Vision, or the Southern Gospel industry itself, without his presence. However, he says, that almost happened. "During High School, my plan was to go to the Navy after graduation, using the ROTC Program to pay for my education, since I had finished my High School's three-year ROTC program. Thankfully, God had a different plan that brought me to where I am today.  If I had followed my plan, I would probably be retired from the Navy by now, and playing the piano or organ in a church in Morristown, TN., or leading congregational worship."
Chris Allman is the most recent addition to this bunch and after a break of several years you'd think there would be changes to the focus of Greater Vision. "Well," says Allman, "At this point I wouldn't really be considered the newbie anymore. I've been back nearly five years. Believe it or not, it's not much different. We're just all older and more patient!"
This older group of Greater Vision still has the powerful singing and heart-gripping songs of the earlier version. It's not often that in a group, you have at your fingertips two of Gospel Music's most prolific songwriters. Rodney Griffin and Allman have written literally hundreds of songs in their career and they say this desire to write came out of the need to express themselves more personally in their music.
"Sitting at my desk in Newport News Shipbuilding in Newport News, Virginia in 1989, I wrote my first song," says Griffin. "I found myself writing during my lunch breaks. The only problem was I didn't have an outlet for any of my songs. I wasn't singing with a group at the time, yet I had a desire to say something. I had written 25 to 30 songs before I had the nerve to try to pitch something to a group."
Allman notes, "I just had a real desire to say something through music. It was as if just singing other people's thoughts wasn't altogether satisfying. I prayed for the gift to write and God granted it."
Occasionally the writers will bring forward a song that just doesn't work for the trio, and other artists then record these works. Griffin comments, "I've been blessed to write several songs that we haven't recorded. One of those that touches me deeply is: "Will You Marry Me."  I believe it was recorded on Lauren Talley's first solo project. Musically, it doesn't fit us, but wow, when I think of the message, it is deep."
Griffin and Allman songs have garnered awards and accolades for the group, but this doesn't make the Greater Vision men stand-offish or place themselves apart from their audience. On any given night, a concert attendee will find any of the men, or all three of them, at the product table. Griffin comments, "It's always a treat for me to hear how a particular song we sang encouraged someone in some particular instance. There is nothing more encouraging to a writer than to hear what God did with a song in someone's life – especially when you are looking them in the eye!" Read more »
Tags:
Cathedrals
,
Chris Allman
,
Gerald Wolfe
,
gospel music
,
Greater Vision
,
Hymn Sings
,
Matt Baker
,
Rodney Griffin
,
sgn scoops
Posted in
artists
,
christian entertainment
,
Christian interest
,
guest
,
sgn scoops magazine
,
special feature
,
Uncategorized
|
Comments Off

on Greater Vision:  A Legacy of Faithfulness