Written by SGN Scoops Staff on March 22, 2013 – 10:41 am -
Nashville, Tenn. (March 22, 2013) – The wait is over! Acclaimed vocalist, Michael English, is set to release his new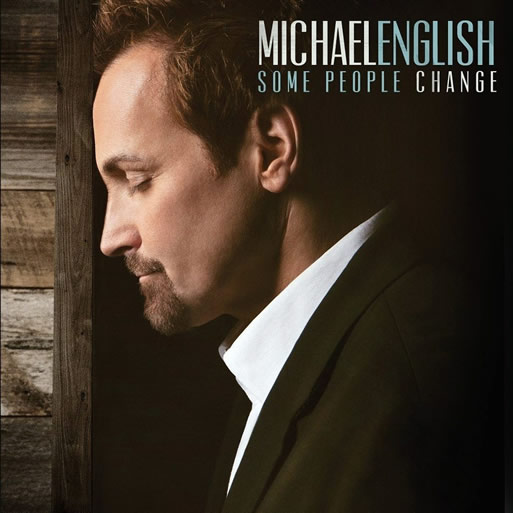 release, Some People Change, on March 26, 2013. The highly anticipated project is Michael's first studio recording in six years and is being released by CURB Records.
Although this is his first solo recording in several years, the gifted singer has hardly been resting. Michael has kept an extremely busy touring and recording schedule as a member of the Grammy® award-winning Gaither Vocal Band.
Michael's penetrating, power-packed vocals are at the forefront on this new release as he is featured on brand new songs, "That Great Day," "Waking Up The Dawn," the current single "Stubborn," time-tested classics such as "I'd Rather Have Jesus," and a brand-new version of Michael's hit song, "In Christ Alone." A bonus track, "I'm So Lonesome I Could Cry," is included from the film "The Last Ride," about the life of Hank Williams.
You might hear a few familiar voices on some of the tunes. Russ Taff is featured on "Come To The River," a cover of the pop classic, "I Knew You Were Waiting," finds Crystal Lewis lending her vocals, The Martins bring their family harmony to "On That Great Day," and Michael's musical brothers – Mark Lowry, David Phelps and Wes Hampton – are featured on the Happy Goodmans' tune, "I Wouldn't Take Nothin' For My Journey Now."
Some People Change features tunes from hit songwriters Neil Thrasher, Don Koch, Ben Hayslip, Jimmy Yeary, George Beverly Shea, Hank Williams, Jason Sellers, Jonny Lang, Jenny Lee Riddle, Rusty Goodman among others. "It all begins with a song," says Michael. "I was blessed to get some of the best songs I've ever heard – some old and some new – on this CD! I had a blast singing the words of these writers."
Masterfully produced by long-time friend, Jay DeMarcus, Michael knew Jay was the perfect fit for this recording. "No one knows my voice better than Jay," Michael affirms. The two had previously worked together on Gospel (1998), and even a hint of Michael's native North Carolina comes to the fore with subtle, yet distinct country flair.
Some People Change is currently available for pre-orders on MichaelEnglishMusic.com and all orders from the website will be autographed by Michael. Some People Change releases March 26 and will be available on iTunes, Amazon, all digital retailers as well as physical retail outlets such as Lifeway, Walmart and others.
Tags:
Amazon
,
ben hayslip
,
christian country
,
Don Koch
,
Gaither Vocal Band
,
George Beverly Shea
,
Hank Williams
,
iTunes
,
Jason Sellers
,
Jay DeMarcus
,
Jenny Lee Riddle
,
Jimmy Yeary
,
Jonny Lang
,
Neil Thrasher
,
Rusty Goodman
,
Southern Gospel News
,
That Great Day
Posted in
announcements
,
christian entertainment
|
Comments Off

on MICHAEL ENGLISH SOME PEOPLE CHANGE HITS STREETS MARCH 26
Written by SGN Scoops on July 12, 2011 – 2:02 pm -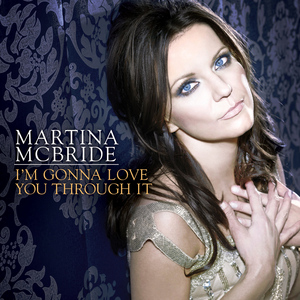 Lily Isaacs' battle with breast cancer has inspired her daughter, Sonya Isaacs, husband Jimmy Yeary and Ben Hayslip to write a new heart-felt song called "I'm gonna love you through it." The emotional lyrics tell a story from the vantage point of being a 38 year old mother of three children who has just received a cancer diagnosis. The ballad is destined to strike the hearts of many families that have been devastated by the disease of breast cancer.
Country super-star artist, Martina McBride has recorded the ballad and  is set to release the single to country radio on July 25, 2011.  For a preview of the song and complete review, visit http://t.co/Vib1jBn.
Tags:
ben hayslip
,
Jimmy Yeary
,
Martina McBride
,
sonya isaacs
Posted in
new music
|
Comments Off

on Martina McBride's New Release Touches Many