Written by SGN Scoops Staff on October 30, 2020 – 5:04 am -
Nashville, TN  What a great start of a fresh season for Mark Wheeler and the Marksmen Quartet!  Recently, the music industry lost a great friend, Steve Gulley, and from that great loss came a moving tribute from the pen of Mark Wheeler.
Mark Wheeler says, "I was thinking about Steve the day he passed and sat down to write him a song (I had written with him but never written for him) and I just said what was on my heart and that's what came out.  I'll see him in that Resurrection Morning."
This moving song became the catalyst for a monumental recording featuring many top industry vocalists and friends of Steve Gulley, Mark Wheeler (Marksmen), Vince Gill, Barry Abernathy & Jim Van Cleve (Appalachian Road Show), Tim Stafford (Blue Highway), Doyle Lawson (Doyle Lawson & Quicksilver), Phil Ledbetter (All-Stars of Bluegrass), and Jason Moore (Sideline)!  The artists called themselves Sacred Reunion and the song, "In the Resurrection Morning"  made its premier October 15th on SiriusXM Bluegrass Junction and is now available for streaming! All proceeds will benefit the family of Steve Gulley.
Mark Wheeler & the Marksmen also have a new 10-song project titled, "Mark Wheeler, The Singer, His Stories, His Songs" that will be available on November 3rd on the Family Music Bluegrass label!   This is a compilation of some of Mark's best songs- both new and old- and includes the stories behind each of the songs.
Tags:
Bluegrass news
,
Mark Wheeler
Posted in
announcements
|
Comments Off

on Mark Wheeler- New Single, New Album and Monumental Multi-artist Recording!
Written by SGN Scoops Staff on May 26, 2015 – 9:53 am -
(Nashville, TN)  Vine Records and multi-Dove Award winner Lizzy Long are proud to announce the brand new release of her first-ever solo project, Blueberry Pie.
Long, who has carved her niche as a regular on the road with The Little Roy and Lizzy Show over the past five years, is a native of Lincolnton, GA.
This special bluegrass/gospel release, which has already made its debut at No. 5 on the Country Gospel chart on Neilsen SoundScan, features a wide variety of classics, original tunes, and new songs that can be included throughout the americana, bluegrass, country, and gospel genres.
"I poured my heart and soul into this project. It's one of my favorite projects I've ever done," said Long. "I tried to select and write songs that will make you feel, hear, and see the love and heartbreak."
The project features popular StowTown Records quartet, Ernie Hasse & Signature Sound, along with Bluegrass legend Sam Bush, Destiny Rambo McGuire, and a classic duet with Rhonda Vincent, performing the current single from the album, "God Is There".
"Getting to sing with my friends Rhonda Vincent, Sam Bush, Ernie Haase & Signature Sound, and Little Roy Lewis will always be a cherished memory," added Long. "I hope this album will become everyone else's cherished memory."
Blueberry Pie, released on Vine Records and distributed by Provident-Sony Distribution, is available now in most outlets, including Wal-Mart, iTunes,
christianbooks.com
and
littleroyandlizzy.com
.
Tags:
Bluegrass news
,
Lizzy Long
,
StowTown Records
Posted in
announcements
|
Comments Off

on Lizzy Long releases "Blueberry Pie"
Written by SGN Scoops Staff on July 1, 2014 – 9:36 am -
Nashville, TN (July 1, 2014) — Award-winning brother/sister Bluegrass duo, THE ROYS, continue their creative momentum as they gear up for the September release of their fourth studio album, THE VIEW. The highly-anticipated project offers the truest representation of THE ROYS' unique sound to date, and builds upon the duo's success as songwriters, introducing 11 of their new compositions. The brand new album is fueled by the loving, upbeat first single, "No More Lonely," released to radio on June 10 and commercially to fans on June 24 via digital vendors including: iTunes, Amazon, Google Plus, Rhapsody and eMusic. THE VIEW, a Rural Rhythm Records' release, gives listeners THE ROYS' most organic project yet, and features a fan-appealing mix of traditional Bluegrass, Country and Gospel.
The duo's previous RRR release, GYPSY RUNAWAY TRAIN (2013), helped to secure Lee and Elaine's place on the global Bluegrass stage. In addition to earning the #1 spot on Sirius XM Bluegrass Junction's Most Played Album Chart for the month of October 2013, the album jumped back up to the chart's #2 spot last month. The reigning three-time Inspirational Country Music (ICM) Bluegrass Artist of the Year award winners proved their radio-friendly consistency with GYPSY, and look to further expand their appeal with THE VIEW.
In collaboration with some of today's hottest songwriters, including Steve Dean, Larry Alderman, Jenee Fleenor and Keesy Timmer, as well as Country star Josh Thompson, THE ROYS are once again poised to take their listeners on an amazing musical journey. Exploring a vast array of human emotions, THE VIEW resonates with diversity as it traverses the highs and lows of life. From the inspirationally-celebratory "Mended Wings" to the heartbreak of goodbye found in "Heaven Needed Her More," to the powerfully poignant look at the life of an Alzheimer's patient found in "Sometimes," the duo tackles uncommon topics with grace, compassion and insight. Throughout the album, they are ably backed by band members Clint White (fiddle), Daniel Patrick (banjo) and Erik Alvar (bass).
The siblings teamed up with Hall of Fame and Grand Ole Opry icon "Whisperin' Bill" Anderson to compose the disc's title track. The song eulogizes Lee and Elaine's grandparents' final resting place at Saint Mary's in New Brunswick, Canada. The lyrics and melody paint images of the small church overlooking the river so masterfully that one might ask if it is the view God sees while looking out his own window.
"Elaine and I poured our souls into this project," Lee admits as he climbs aboard the bus for another whirlwind festival season. "We focused hard on writing what was in our hearts, used our band throughout, and recorded and produced it in our studio. It's a bit unnerving to throw so much of ourselves out there, but we wanted this album to tell THE ROYS' story," he explains.
For Elaine, this project was a natural evolution. "For years, our fans have been telling us they really love the songs we write," she notes. "We really wanted to explore that. Creatively involving the band in recording the album has helped us gel as performers and broadened a foundation we can continue to build upon. This album, more than anything we've done so far, has our signature on it – from beginning to end. We are very proud and excited for our fans to hear it," Elaine adds enthusiastically.
Tags:
Bluegrass news
,
Rural Rhythm Records
,
Southern Gospel News
,
The Roys
Posted in
announcements
|
Comments Off

on THE ROYS Gear Up For September Release Of Fourth Studio Album, THE VIEW
Written by SGN Scoops on June 20, 2013 – 2:01 pm -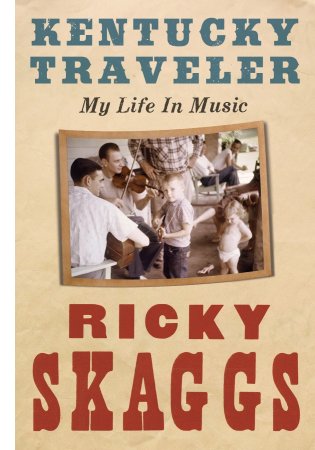 NASHVILLE, Tenn. (June 20, 2013) – Bluegrass and Country Music iconRICKY SKAGGS has just about done it all over the course of his 50+ years in music.  With hundreds of career accolades and countless life experiences under his belt, Skaggs certainly has a story to tell.
Now, for the first time, Skaggs is ready to tell the story of his life with the release of his personal autobiography,
"KENTUCKY TRAVELER"
(It Books).  Skaggs will release
this unprecedented piece of Bluegrass
and Country Music literature on
August 13, 2013.
"Kentucky Traveler" is an honest, deeply American story of the power of faith, family, and music from one of America's most beloved Bluegrass and Country artists.
Unlike other farm boys growing up in the small town of Cordell, Kentucky, Skaggs learned to play the mandolin at five years old.  Sure, plenty of other mountain boys plucked guitars or fiddles, or learned the old songs their grandparents taught them.  But few tried and fewer still mastered the mandolin.  By the time he was six years old, Skaggs' talent was clear enough that his daddy knew he had to get that boy onstage.  When Bluegrass master and mandolin virtuoso Bill Monroe rolled into a nearby small town, Ricky was there.  As the crowd cheered, "Let little Ricky sing one!" so began a storied life in music.
With Monroe as a mentor and with a family who supported him at every turn, Skaggs joined the Clinch Mountain Boys band and became a professional musician at age fifteen.  By twenty-one he was already considered a star in the Bluegrass world.  Skaggs would eventually move away from his roots into the world of mainstream country music—and in doing so, became a country legend and a household name.
Despite the hit singles, gold records, and successful tours, Skaggs knew there was more to his mission.  With a failed marriage and a sometimes strained relationship with his children, Skaggs had to make a choice.  He would follow God's plan, and rededicate his life to Christ, to his family, and to the music that made him.  He would carry the torch lit by his musical heroes Ralph Stanley, Earl Scruggs, and Bill Monroe and, most important, live the life and play the music that would make his mom and dad proud.  Telling the intimate stories of a successful career built on passion, drive, and faith, sharing tales of his influences, and fondly recalling the instruments that have shaped his sound over the years and the friendships that have shaped his life, Skaggs paints a unique insider look at the evolution of bluegrass.
In "Kentucky Traveler," the music legend who revived modern Bluegrass music, Ricky Skaggs, gives a warm, honest, one-of-a-kind memoir of decades in music—along with the Ten Commandments of Bluegrass, as handed down by Skaggs' mentor Bill Monroe; the Essential Guide to Bedrock Country Songs, a lovingly compiled walk through the songs that have moved Skaggs the most throughout his life; Songs the Lord Taught Us, a primer on Skaggs' most essential Gospel songs; and a bevy of personal snapshots of his musical heroes.  For readers of Johnny Cash's autobiography, lovers of "O Brother Where Art Thou," and fans of Country music and Bluegrass, "Kentucky Traveler" is a priceless look at America's most cherished and vibrant musical tradition through the eyes of someone who has lived it.
"Kentucky Traveler" is available for pre-order now at kentuckytravelerbook.com and will be available in retail stores nationwide upon its August 13 release.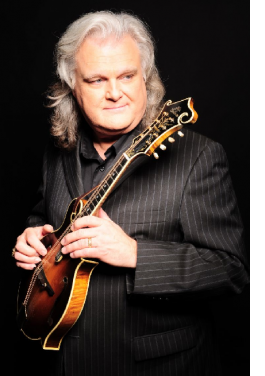 About Ricky Skaggs
With 12 #1 hit singles, 14 GRAMMY® Awards, eleven IBMA Awards, eight ACM Awards and eight CMA Awards (including Entertainer of the Year), Ricky Skaggs is truly a pioneer of Bluegrass and Country music. Since he began playing music more than 50 years ago, Skaggs has released more than 30 albums and has performed thousands of live shows. Skaggs and his band, Kentucky Thunder, continue to keep the tour trail red hot, performing more than 80 live dates each year.  Skaggs started his own record label, Skaggs Family Records, in 1997 and has since released 12 consecutive GRAMMY®-nominated albums.
In 2013, Skaggs has again teamed with music legend BRUCE HORNSBY, this time for a live album titled, CLUCK OL' HEN.  The album is currently scheduled for release on August 20.
For more information on Ricky Skaggs, visit www.skaggsfamilyrecords.com.
Tags:
bluegrass
,
Bluegrass news
,
Ricky Skaggs
,
Southern Gospel News
Posted in
announcements
|
Comments Off

on RICKY SKAGGS SETS RELEASE DATE FOR "KENTUCKY TRAVELER"
Written by SGN Scoops on October 22, 2012 – 8:02 am -
Nashville, TN (October 19, 2012) — THE ROYS have been named Inspirational Country Music's Bluegrass Artist of the Year for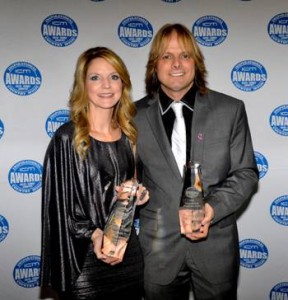 2012, giving them back-to-back wins in this category.  "We sing what is in our hearts and true to our Faith," comments Elaine Roy.  "It was a very strong group of nominees – everyone deserved this award," notes her brother Lee.  "Elaine and I are so honored to win this for the second year in a row."  THE ROYS were named the organization's Bluegrass Artist of the Year in 2011 and Duo of the Year in 2010 and 2009.
The brother/sister duo kicked off the 20th Anniversary Faith, Family & Country™ Awards Show with a performance of the title track from their current EP, NEW DAY DAWNING (Rural Rhythm).  The disc debuted at Number 2 on the Billboard Bluegrass Albums Chart in early September and two weeks later had risen to Number 1 on Amazon's Bluegrass Best Sellers list.
Last night's Awards ceremony was hosted by Inside Edition's Megan Alexander and GAC's Storme Warren and held at the Schermerhorn Symphony Center in Nashville.  THE ROYS shared the stage with luminaries Mac Powell (Third Day), Andy Griggs, John Berry, Doyle Lawson & Quicksilver and more.  The nationally-televised program aired on TCT Television Network, Total Living Network, NRB Network and Golden Eagle Broadcasting.  Fans should check local listings for repeat air dates and times.  Nashvillians can view the show on WKRN-TV (Channel 2) on December 23.
Music lovers can follow Lee and Elaine online at THEROYSonline, FACEBOOK and on Twitter @theroysonline.
Tags:
Bluegrass news
,
Elaine roy
,
Golden Eagle Broadcasting
,
ICM Awards
,
Inspirational Bluegrass
,
Inspirational country Music
,
NRB Network
,
TCT TV
,
The Roys
Posted in
awards
|
Comments Off

on THE ROYS Take Home ICM Bluegrass Artist of the Year Award For Second Consecutive Year
Written by SGN Scoops on August 13, 2012 – 4:37 am -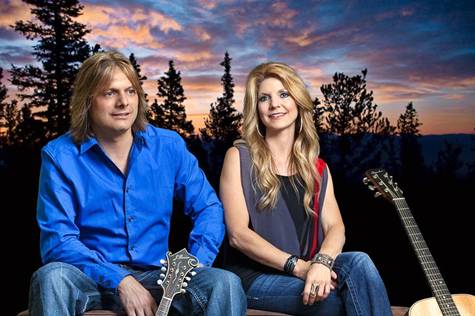 Nashville, TN (August 13, 2012) — THE ROYS ramp up to the August 28 launch of their new Rural Rhythm Records' CD, NEW DAY DAWNING, with exclusive promotions on PRESCRIPTION BLUEGRASS and BLUEGRASS JUNCTION, SiriusXM 61 Track-By-Track.
Starting today, fans can catch a first for Bluegrass artists as PB debuts a Lyric Video for the duo's current single, "Still Standing."  According to the site's Brian McNeal, "Lyric videos aren't a new thing, but with some sleuthing we've discovered that they are new to Bluegrass.  We've been in this trend-setting duo's fan-camp since their first album, so we're extremely proud to help them launch this CD with this first-of-its-kind for Bluegrass lyric video." The catchy piece can be seen HERE.
Beginning August 22, SiriusXM will take an in-depth look at THE ROYS' new project during their popular Track-By-Track program.  Lee and Elaine offer insights into their songs and discuss their musical influences in the intimate interview with show host Kyle Cantrell.  Cantrell urges fans to tune in, saying, "Elaine and Lee have such a gift for finding great songs, and singing wonderful harmony, and they're fun to talk to as well.  We had such a good time chatting with them about their new release, NEW DAY DAWNING.  Don't miss this show!"  Music fans can catch the BLUEGRASS JUNCTION, SiriusXM 61 broadcast on the following dates/times (EASTERN):
Wednesday, 8/22, 11:00  a.m.
Thursday, 8/23, 9:00  p.m.
Saturday, 8/25, 8:00  a.m.
Sunday, 8/26, 11:00  a.m.
Fans can pre-order their copy of NEW DAY DAWNING now from AMAZON or from THEROYSonline.
ABOUT THE ROYS
One of the fastest-rising acts in the business, THE ROYS are heralded for a vibrant and progressive instrumental attitude that complements their vocal style.  Their distinctive Roots sound has enchanted fans since the duo arrived in Nashville six years ago.  With over 150 dates booked so far this year, Lee and Elaine have shared the stage with George Jones, Lady Antebellum, Jason Aldean, John Rich, Darryl Worley, Janie Fricke, The Oak Ridge Boys and Chris Young.  Additionally, they have enjoyed high-profile TV gigs, including performances on Fox & Friends, Daytime, The Daily Buzz, ABC's What's The Buzz, GAC's Headline Country, RFD's Campfire Café and Larry's Country Diner and more. They were recently featured in the PBS television special Pa's Fiddle: Charles Ingalls, American Fiddler and have hosted seven episodes of the Bluegrass Mountains television show.  THE ROYS' first Rural Rhythm Records' CD, LONESOME WHISTLE, earned them a spot on BILLBOARD'S Top 50 Bluegrass Albums of 2011 Chart and gave them two hit singles: "Coal Minin' Man" and "Trailblazer."  In addition to chart success, the duo is also receiving the accolades of their peers, winning the coveted 2011 Inspirational Country Music's Bluegrass Artist of the Year.  The siblings were previously honored with the ICM's Duo of the Year award in 2010 and 2009.
Tags:
bluegrass
,
Bluegrass news
,
Inspirational Bluegrass
,
The Roys
,
xmradion
Posted in
announcements
|
Comments Off

on THE ROYS Ramp Up Launch Of New CD With Prescription Bluegrass & SiriusXM Promo Exclusives
Written by SGN Scoops on July 23, 2012 – 7:42 am -
Nashville, TN (July 23, 2012) — Oh Brother, Oh Sister, Oh SiriusXM! THE ROYS' new Rural Rhythm Records' CD, NEW DAY DAWNING,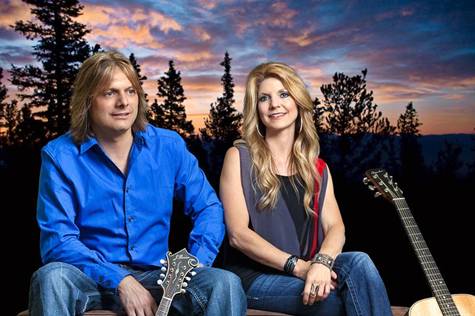 enjoys its world premiere on SiriusXM Bluegrass Junction Channel 61 at 8 a.m. ET on July 24. The new disc hits stores on August 28, but fans can pre-order a signed and discounted copy now on THE ROYS' website, www.theroysonline.com.
The disc's infectious debut single, "Still Standing," is sure to be heard during the premiere; the track features Elaine on lead vocals and is already generating strong spins and praise-filled reviews. An up-tempo tale of perseverance and personal identity, the song showcases the duo's signature harmonies in tradition-making form. Blazing fiddle and mandolin runs brighten the track, which sets a lightning pace and never once falters.
One of the fastest-rising acts in the business, THE ROYS are heralded for a vibrant and progressive instrumental attitude that complements their vocal style. Their distinctive Roots sound has enchanted fans since the duo arrived in Nashville six years ago. "It's definitely been a growth process for us," explains Elaine of their unique genre-bending music. "We have nurtured this sound," adds Lee. "I think the new music reflects that." Fans at THE ROYS' recent live shows are calling the engaging "Grandpa's Barn," the unforgettable up-tempo "Fast As We Roll," and the poignant "Living Scrapbook" songs to watch.
THE ROYS are thrilled to have new music to offer their fans; their first Rural Rhythm Records' album, LONESOME WHISTLE, kicked their career into high gear. The disc's success earned them a spot on BILLBOARD'S Top 50 Bluegrass Albums of 2011 Chart, helped win them Inspirational Country Music's Bluegrass Artist of the Year award in 2011, and generated a No. 1 single with "Coal Minin' Man." The duo toured extensively throughout the U.S. and Canada in support of that disc and made their debut in Australia this past January. A jam-packed performance schedule has had the siblings burning up the road all year. They've just returned from a four-day run at Country Thunder in Twin Lakes, WI, and upcoming shows include:  Read more »
Tags:
bluegrass
,
Bluegrass news
,
Inspirational Bluegrass
,
Sirious xm
,
The Roys
,
XM Radio
Posted in
announcements
,
new music
|
Comments Off

on Oh Brother, Oh Sister, Oh SiriusXM! THE ROYS' New CD World Premiere Set For SiriusXM Bluegrass Junction July 24