Written by SGN Scoops Staff on August 7, 2012 – 11:02 pm -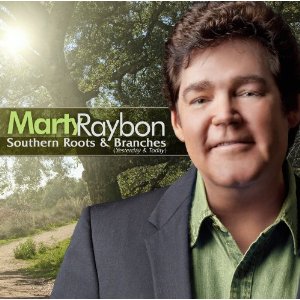 Nashville, TN  – The International Country Gospel Music Association (ICGMA) held their 56th Annual Convention and Gold Cross Awards Show this past weekend in historic West Plains, Missouri where it was announced MARTY RAYBON is the recipient of the 2012 ICGMA Bluegrass Artist of the Year Award. The bluegrass category included an impressive list of nominees including: Doyle Lawson, State of Grace, Eddie Gordon and Marty's label-mate, brother-sister duo THE ROYS. The ICGMA is the oldest Country Gospel Music Organization in America.
Marty's current Bluegrass single, "Dirt Road Heartache," from the album SOUTHERN ROOTS & BRANCHES (Yesterday & Today), is currently the #1 song on the Bluegrass Today Top 20 Monthly Airplay Chart for August 2012. The song is also #11 on the Bluegrass Music Profiles Magazine Top 30 Hot Singles chart and made its debut this month on the Bluegrass Unlimited Magazine Top 30 Songs chart.
Marty's cross over success this year has been just incredible as he is also receiving critical acclaim and chart action for his Country Christian album, HAND TO THE PLOW released on Rural Rhythm Christian. The album made its debut at #16 on Billboard's Country Christian Album chart and continues to race up a variety of other charts. "I've Seen What He Can Do" is not only on this month's Christian Voice Magazine Country Gospel Top 100 and Southern Gospel Top 100, but also appears on two Power Source Magazine charts – Inspirational Country Top 100 and even the Bluegrass Top 35 Songs. The song hit #1 on the Christian Music Weekly Top 10 Country Chart in March.
"Working On A Building," also from HAND TO THE PLOW, includes the talents of Trace Adkins, Jimmy Fortune, and T. Graham Brown. The song was #1 on the Christian Voice Magazine Country Gospel Top 100 (May), #1 on the Cashbox Magazine Christian Country Top 20 (May), and appeared on the New Music Weekly Country Top 40 chart (March).
Marty was the featured artist on the recent Rural Rhythm TV production, BEHIND THE DREAM™ on BlueHighways TV and on the label's upcoming CHRISTMAS THE MOUNTAIN WAY show with Audie Blaylock, Steve Gulley, Dale Ann Bradley, Cumberland River, Common Strings and more airing later this year on BlueHighways TV. He can also be seen on the BLUEGRASS COMES TO THE VALLEY TV Special which is a part of RENO'S OLD TIME MUSIC FESTIVAL airing on RFD-TV next month.
For more information on Marty Raybon including upcoming tour dates, music and news, please MartyRaybon.com. For more information on Rural Rhythm, please visit RuralRhythm.com and RuralRhythmChristian.com.
Tags:
bluegrass
,
BlueHighways TV
,
Christian Country News
,
International Country Gospel Music Association
,
Jimmy Fortune
,
marty raybon
,
Rural Rhythm TV
,
Trace Adkins
Posted in
announcements
|
Comments Off

on Marty Raybon Wins International Country Gospel Music Award as Bluegrass Artist of the Year
Written by SGN Scoops Staff on July 16, 2011 – 3:08 pm -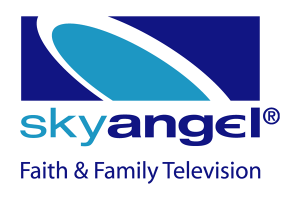 Sky Angel's WebTV service recently added 6 great channels to the lineup: ALN, BlueHighways TV, NRB Network, Oldie Goldie Network, Ondas de Amor and Safe TV. Subscribers can now view these plus access more than 35 additional TV and radio channels. WebTV is Sky Angel's newest way to view TV with channels that bring inspiration, news, and entertainment and give viewers access to a growing Video On Demand library. Learn more by visiting www.skyangel.com.
Sky Angel WebTV subscribers can watch some of the most inspiring channels streaming live 24/7 plus have access to one of the most popular features: 48 hour playback. Miss a program? Watch it anytime up to 48 hours after the original air date, no DVR needed.
ALN's programming celebrates family lifestyle, cooking, laughter and hope and is dedicated to delivering wholesome programming 24 hours a day. BlueHighways TV offers a window into the experiences, music, neighborhoods, art, festivals and celebrations that, interwoven together, define America's vivid culture and character. NRB Network broadcasts innovative, relevant programming including movies, talk shows, fitness programs, documentaries, sports shows, and concerts. The Oldie Goldie Network is a black and white channel that takes us down memory lane 24 hours a day with family-friendly programming from days gone by. Spanish-language Ondas de Amor includes shows appealing to all ages, from children to seniors, with news, national and international speakers and evangelists, music videos and concerts, crusades and health programs. Safe TV carries international news from DW Journal and breaking news reports from Bloomberg Television, outdoor and sports programs, educational shows and home and garden shows.
Other WebTV features let subscribers easily sort through TV and radio channels and On Demand programming to find favorite programs any time of day. Listen to some of the best faith-based radio channels, watch Video On Demand from an ever-growing library of titles and get share tools that allow subscribers to email friends or update Facebook or Twitter to let others know what they are watching or chat with others viewing the same program.
Tags:
ALN
,
BlueHighways TV
,
NRB Network
,
Oldie Goldie Network
,
Ondas de Amor
,
Safe TV
,
Sky Angel
Posted in
announcements
,
christian entertainment
|
Comments Off

on 6 Channels Added to Sky Angel WebTV: Subscribers Now Can Watch ALN, BlueHighways TV, NRB Network, Oldie Goldie Network, Ondas de Amor and Safe TV Worldwide