Written by Staff on June 23, 2015 – 10:26 am -
Nashville, TN (June 23, 2015) – Mercy's Well is excited to announce the addition of new lead singer, Jake Wood, to their line up.
Though only 22 years old, Wood is a strong and experienced lead singer. He's been singing for many years in various local ministries, but this will be his first full-time position in Christian music. He makes his home in Trinity, NC, yet, hails originally from the north, in Chatham, Pennsylvania.
Brad Strider (group owner and tenor singer) shares, "When we began our search for just the right fit for our team, we received inquiries from Oklahoma, Illinois, Georgia and all stops in between. I had no idea the perfect fit was less than thirty miles away! He's been on the road with us for three weeks now and we are so thrilled to have Jake as a part of Mercy's Well. Everyone's going to love him!"
The group's current single "I'll Trade This Valley For A Mountain," is moving up the Gospel music charts. Their next single, "TODAY," which is the title cut of their new album, is slated to release in July.
To learn more about Mercy's Well, visit mercyswell.com. Like them on FACEBOOK here or follow them on TWITTER @mercys_well.
###
THIS IS A VERTICAL SKY MEDIA RELEASE
Pictured L to R: Greg Gainer, Brad Strider, and Jake Wood (Mercy's Well)
Tags:
Brad Strider
,
Christian Music
,
gospel music
,
Greg Gainer
,
Jake Wood
,
mercy's well
Posted in
announcements
,
artists
|
Comments Off

on Mercy's Well Welcomes Jake Wood
Written by SGN Scoops Staff on August 27, 2013 – 11:18 am -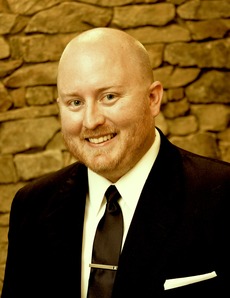 Nashville, TN (August 27, 2013) – It is with mixed emotions that vocal trio Mercy's Well announces changes to their line up.
Lead singer, Kyle King, will be making his departure in mid September and, after a month of auditions and hearing many talented prospective singers, the group will be welcoming a powerhouse new vocalist. Dustin Simmons, of Dahlonega, Georgia, will make his debut appearance as the new lead singer for Mercy's Well on September 22, 2013.
King, who has been a tremendous blessing to the group for many years, has felt God leading him in a new direction. He will be setting sail aboard a cruise ship, continuing to use the gifts God has given him but in a very new way. "It's hard to describe, in words, the last three-and-a-half years I've been a part of Mercy's Well, but I will try: privileged, humbled, and thankful," shares Kyle. He continues, "I'm privileged to have experienced hundreds of worship services in multiple states, countries, and cultures; humbled to have been a witness of God's amazing power at work in the lives of His people; and thankful to all the many friends, fans, and supporters of this ministry. My time with the group has truly been a blessing, and I look forward to seeing how God will continue to use each of us, for His glory, in years to come."
Dustin and his wife, Morgan, will be relocating to North Carolina in the coming months and are very anxious and blessed to see Dustin following God's plans for him in full-time music ministry. He has been singing for most of his life, including a 5 year tenure with the regional group Omega.
Mercy's Well founder and tenor, Brad Strider, expresses, "A couple of months ago Kyle came to me and shared that he felt God leading him in a different direction. Anyone that knows me knows I don't like change, but sometimes change can be God's way of making everyone affected stronger. While we are sad to see Kyle go, we are excited about the future of Mercy's Well with Dustin as part of our team."
Mercy's Well is making plans for a new recording in early 2014.
To learn more about Mercy's Well, visit mercyswell.com. Like them on FACEBOOK here or follow them on TWITTER @mercys_well.
Tags:
Brad Strider
,
Dustin Simmons
,
mercy's well
,
Omega
,
southern gospel concerts
,
Southern Gospel News
Posted in
announcements
|
Comments Off

on Mercy's Well Announces Changes and Welcomes A New Lead Singer
Written by SGN Scoops Staff on May 17, 2011 – 1:13 pm -
Nashville, TN (May 16, 2011) – Dynamic vocal trio, Mercy's Well, will be celebrating a landmark anniversary this Friday, May 20th, 2011, with a very special concert event.  The evening will include special guests the Talley Trio and the Anchormen, along with host group, Mercy's Well.  It will take place at Oaklawn Baptist Church in Winston-Salem, NC, at 7:00pm.
Mercy's Well began as a trio in 2001.  They were originally organized in 1998, as a duet, under the leadership of group founder, Brad Strider.  Their first three single releases paved the way for their first Top 80 single in 2005. Throughout the past six years, the group, based in Greensboro, NC, has continued to produce chart-topping singles and has gained national attention from fans, music critics, pastors and promoters alike.  Among their most successful releases are "I'll See You Soon," "God Put A Rainbow In The Cloud," and "Nothing But The Blood (Still Saves The Lost)."  Their latest single, from new album The Power, is entitled "Saved" and is being selected as a top release by many radio stations across the country.
Strider expressed,  "It's so hard to believe we are celebrating 10 years in ministry. I would have never imagined how God would bless our efforts as He has. From local church services, revivals and special events to, now, traveling all over the US, Canada and Europe. We are so thankful for those who have embraced our ministry through the years.  We look forward to celebrating His goodness this Friday with many of our dearest friends.  We also look forward to making new ones"
To purchase tickets for this Friday's concert or for more information, call the Mercy's Well office at
(336) 314-6787
.  You can also learn more and/or purchase tickets online by clicking the link on their website's homepage.  The web address is
www.mercyswell.com
.
Mercy's Well travels nationwide and internationally.  Their music airs on Southern Gospel radio, satellite, and Internet stations all over the country and around the world.    To schedule Mercy's Well for your church service or special event and to get aquainted with their ministry, visit www.mercyswell.com.  Follow them on Twitter @mercys_well and, on Facebook, at www.facebook.com/pages/Mercys-Well/58860563372.
Tags:
anchormen
,
Brad Strider
,
Mercy's Well
,
talley trio
Posted in
announcements
,
christian entertainment
|
Comments Off

on Mercy's Well To Celebrate 10 Years Of Ministry This Friday With A Memorable Concert Event