Written by Staff on March 10, 2018 – 5:33 pm -
Phil Cross is a name with which most Southern gospel music fans should be familiar. Cross is known for penning some of Southern gospel's most beloved songs, including "Wedding Music," "Champion of Love," "I Am Redeemed," "One Holy Lamb," and several others.
Cross is also known for being the founder and lead singer of Poet Voices. Poet Voices started in 1991 as a trio but became a quartet by 1996 and remained as such until 2002.
Now, 15 years later, the group is a quartet once again. Cross is now joined by long-time member Donny Henderson (baritone), Nic Holland (tenor), and newly-added bass singer Brandon Barry. Henderson and Holland joined the group in 1999 and 2000 respectively.
Barry is no stranger to Southern gospel music, having served as bass singer for the Old Paths Quartet and the LeFevre Quartet. This exciting lineup will also be joined by a live band on select dates. The talented quartet has returned to spread the extraordinary word of God through song once again.
"Poet Voices was formed in 1991 by myself, Howard Stewart, and Dale Brock," Cross says. "We were signed by Chris White of Sonlite Records, and our first radio release, 'Jesus Built A Bridge,' reached the No. 1 position on major charts."
This was the first of many No. 1 hits for the group, which also included "Wedding Music" and "The Key."
One of the group's most memorable moments was receiving Song of The Year honors for one of their No. 1 songs, "I Am Redeemed."
Cross points to several artists as inspiration for the group's unique sound and style.
"Cathedral Quartet, Oak Ridge Boys, and everyone that's currently honoring God through music," are prime influences on the ministry and sound of the group according to Cross.
One could argue that the inspiration was mutual as many of the songs that Cross has written were recorded by those beloved artists. Regardless, these influences can definitely be heard in the current quartet.
In addition to their vocal parts, each member has other important positions in the ministry.
Cross serves as songwriter, producer and emcee. Henderson produces and handles everything concerning marketing and sound. Holland manages transportation, and Brandon Barry helps coordinate the schedule.
The group's 2018 is off to a strong start with the group releasing two new recordings, "I Am Redeemed" and "Extraordinary." "I Am Redeemed" features fresh recordings of some of the group's most well-known songs, while "Extraordinary" is a fitting title for the latter record featuring eight classic Poet Voices songs, along with four new tracks.
"'Extraordinary' is a collection of newer songs written by myself and others," Cross points out. "It includes a couple of worship songs, along with songs of proclamation."
The title track is the first radio single from the project.
"'Extraordinary' is an exciting, up-tempo song written by (me)," Cross emphasizes. "It reminds us that everything about Jesus was extraordinary. He didn't do anything average or ordinary."
Both recordings showcase the incredible harmonies of this great quartet as well as the strong, gospel-based lyrics.
According to Cross, the mission of Poet Voices is "to provide authentic Christian encouragement and worship to all generations," which is reflected in their music, their concerts and their daily lives.
"God is on our side," Cross points out. "He cheers us on. He never gives up on us. He has an extraordinary plan that includes us."
The music of Poet Voices has made an impact on many people around the world.
"An entire tribe in the Virgin Islands received Christ after a missionary shared 'Jesus Built A Bridge,'" Cross shares. "Their bridges had been destroyed in a hurricane, so they easily identified and understood the song."
This has humbled Cross and the members of the quartet. God has blessed them, and through them, He has blessed many others.
"God has impacted our lives, and music is a way for us to express that," Cross says. "Singing has afforded us the tremendous blessing of meeting wonderful people and knowing that God touches them through the message we get to share."
Even with all of their success, the men of Poet Voices are still focused on the true star, Jesus Christ. The group also encourages new artists and those who feel called to sing gospel music.
"Be genuine, real, and do not copy others," Cross points out. "Remember, we're not great, but He is. This is not a singing contest."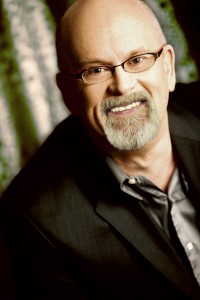 The coming days are looking bright for the men of Poet Voices, and they are excited to embark on this new journey together.
"We will be sharing in concert events, churches, and wherever doors open," Cross says. "We will do it with class, integrity, and purpose, to honor Him."
By Justin Gilmore
First published by SGNScoops Magazine in February 2018
You Can Download SGNScoops Magazine 
HERE
Find SGNScoops Magazine On Facebook 
HERE
Listen To The Best In Todays Gospel Music 
HERE
Tags:
Brandon Barry
,
Christian Music
,
Donny Henderson
,
gospel music
,
Nic Holland
,
phil cross
,
Poet Voices
Posted in
artists
,
sgn scoops magazine
|
Comments Off

on Extraordinary: Poet Voices Return To Gospel Music
Written by Staff on September 22, 2015 – 9:36 am -
Robert York's Concert Ramblings: 15TH ANNIVERSARY FOR GLORYBOUND QUARTET
I had the opportunity to get to the 15th Anniversary Singing for Glorybound Quartet at the First Baptist Church, Canton, GA. Their special guest for the evening was The LeFevre Quartet.
Robert Reese is the founder and manager of Glorybound. He and his wife Linda actually started 29 years ago doing a program for the area called White Christmas. It provides a special Christmas for the less fortunate children in Cherokee County.  They would bring in special artists to perform at the event. Then Robert and Linda got the idea of forming a group and doing the benefit  themselves inorder
to provide more for the children. Thus, Glorybound Quartet was formed, a Southern Gospel group which includes baritone Gary Courington, lead vocalist Brad Cox and tenor Steven Evans. Their pianist is Andrew Jones. 
Tags:
Brandon Barry
,
Glorybound Quartet
,
Jeremy Peace
,
Jordan LeFevre
,
lefevre quartet
,
Michael Lott
,
Mike LeFevre
,
Quartet singing
,
southern gospel
Posted in
announcements
,
artists
,
christian entertainment
,
Christian interest
|
Comments Off

on Robert York's Ramblings: LeFevre Quartet and Glorybound Quartet
Written by Staff on March 17, 2015 – 2:07 pm -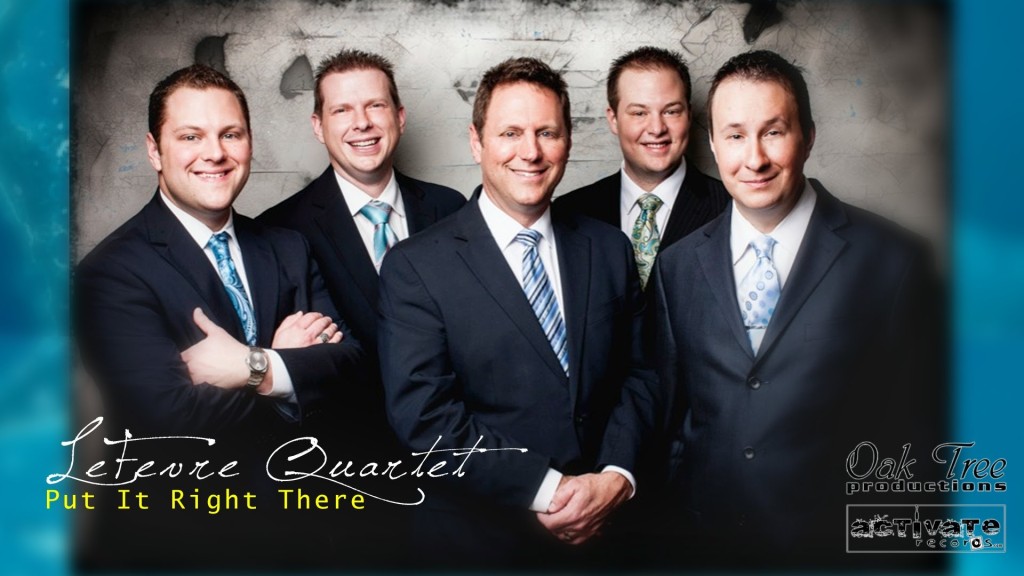 By Dixie Phillips
Singing the Good News of Jesus Christ is a family tradition for Mike LeFevre. His roots in Gospel music run deep. "My father's brothers, Urias and Alphus, started The LeFevre Trio in 1921." Nearly a century later the LeFevre legacy lives on in Mike's ministry with The LeFevre Quartet. "From the time I was a child, I had a dream to sing. Gospel Music was my passion all my life. In the beginning I sang for myself, but when I surrendered my life to Christ in 1988, it became my calling and I sang for the glory of the Lord."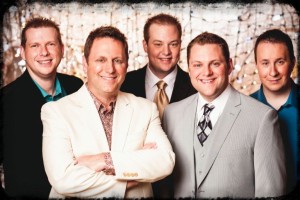 Mike's resume is very impressive. He began his musical career singing with his uncles after the legendary LeFevre Trio retired. Then he went on to sing with The Singing Americans, Brian Free and Assurance, and Gold City. Fans were quick to recognize his talent and ministry heart. He won "Favorite Baritone Singer" in The Singing News Fan Awards three years in a row.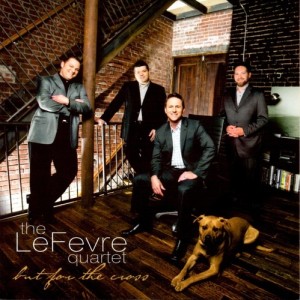 The LeFevre name has long been regarded as one of the finest in the Gospel music industry. It doesn't look like this will change anytime soon. The journey continues in Mike's son, Jordan, a third generation LeFevre to answer the Call and sing for the Lord in an organized group. Mike is proud of his multi-talented son. "Jordan has been part of The LeFevre Quartet from the beginning. At first, he played the drums, but now he plays the bass guitar and sings lead." Fans took notice of Jordan immediately. He earned the group a "Favorite Band" nomination in the Singing News Fan Awards, as well as the "Horizon Individual Award."
Every quartet needs a gifted pianist. God blessed The LeFevre Quartet with one of the best in Michael Lott. At the tender age of five, Michael started playing the piano. At 17, he became a full-time pianist for The Bradys and later The Diplomats. Michael added, "As a born-again Christian, I am answering the Call of God on my life. I am thankful He has called me to The LeFevre Quartet."
Thomas Nalley, tenor singer for the group, grew up singing in the church; but when his wife, Sarah, introduced him to southern Gospel music, Thomas became a fan for life. He, too, answered the Call to serve the Lord through song. His fans and colleagues appreciate his anointed singing and his compassionate heart.
Brandon Barry, bass singer for the group, fell in love with Gospel music when he attended his first Gospel music concert with his parents as a young boy. "When I heard George Younce and The Cathedral Quartet, I knew I wanted to sing Gospel music. When I was 15, I sang with my first group. I started singing full-time right after high school. Now, after 15 years of ministry, my commitment and priorities are to serve God with excellence. I want my heart to be true and pure as I carry out what God has called me to do for His kingdom."
Mike feels fortunate that their group has been able to keep the element of live music incorporated into their ministry with Michael on piano and Jordan on bass guitar. "Down through the years there have been some musical variances, mainly because of advances in technology, but the message has been and will continue to be the driving force behind our ministry and music."
Not only does the group have talented musicians and singers, but God has blessed them with some gifted songwriters. Brandon, Thomas, and Mike enjoy songwriting. Mike recently contributed a few ideas to Dianne Wilkinson for some great songs. Brandon writes for Phil Cross Music and does quite a bit of co-writing with Phil.
The group has been thrilled with their audience's response to their radio single "Put It Right There." Mike gave this testimony, "Numerous people have shared with us how the message of this song, combined with the power of Christ to change lives, has helped them conquer addictions. The song has touched lives all over the world."
Marcie Gray, office manager for the group, said, "An interesting thing happened when 'Put It Right There,' written by Gerald Crabb, was released as a video on YouTube. Within a short amount of time it received around 130,000 hits and then the counter just stopped. We were so excited that it was reaching so many people, yet puzzled that it seemed to freeze all of the sudden, after the hits were climbing so rapidly each day. Then we found out what the problem was. YouTube had flagged it for copyright content and pulled the video. The link became invalid. The group's record label, Activate Records, and their studio at Oak Tree Productions looked into it and proved to YouTube that we owned all of the licenses for the music and used the video material with appropriate permission, so YouTube put it back up. Unfortunately, the view history was lost, but even after all of that and without any promotional effort, the video has reached over 10,000 hits again. God is using that song, despite Satan's attempt to get rid of it. The group has received numerous email testimonials from people who shared the video with a loved one or friend and used it as a tool to help them understand they needed healing only Jesus can provide. He is just waiting for them to, 'Put it right there, in the palm of His hand.'"
Another song the Holy Spirit is using powerfully in the group's concert is "Jesus Saves." Mike is thrilled to see the audience's response to the David Moffitt and Travis Cottrell's original song. "It is an account of the life of Christ with a powerhouse lyric, speaking to the young and old, and breaking down barriers. It's the message the world needs to hear right now—Jesus saves!"
Over the years The LeFevre Quartet has seen many souls altered at the altar. "Our group is inspired when we see someone surrender their lives to Christ in a concert. We get excited when someone walks down the aisle to the altar and gives God all their trials, fears, worries, and burdens. They leave the concert forever changed!"
The common thread resonating throughout the group is their determination to fulfill in the Call of God upon their lives individually and also corporately as a group. They are passionate about sharing the Gospel. Mike said, "We will continue in the capacity of God's calling on our lives. Our daily prayer is that God would expand our territory. And as He does, we will answer His calling on our lives to the best of our abilities to tell the world, 'Jesus saves!'"
The group and the family they leave behind realize there are sacrifices for their music ministry. Mike is quick to point out their ministry isn't glamourous. There is a price for doing God's will. "It's always difficult when we head out to a concert and have to leave our families behind. We thank God for our wives and children who understand the Call on our lives because it's their Call too. We pray when we stand before the Lord one day, we will hear Him say, 'Well done, thou good and faithful servant.'"
God continues to pour out His favor and blessings upon The LeFevre Quartet. Many ministry doors are opening for them. They have appeared on the Jim Bakker Show, Trinity Broadcast Network, Dollywood, and Missouri's Branson Belle.
The group has released two new CDs this year. The first was Something Familiar, for the fans who have requested songs like "Oh, What a Savior," "I Know a Man Who Can," "He Sent Me Running," and "I Found Mercy," written by Jerry Goff, who joined The LeFevre Quartet in the studio to sing it with them.
The second release in 2014 was Christmas Time is Here; their newest CD released just this month. It made its debut at National Quartet Convention and the first shipment completely sold out. The single from that album, "Children Go Where I Send Thee," will be released to radio in the near future.
If you'd like to learn more about The LeFevre Quartet, go to www.thelefevrequartet.com. Check out their tour schedule at www.thelefevrequartet.com/schedule to see when they will be appearing near you.
Highlights from the 2014 National Quartet Convention feature The LeFevre Quartet and their hit song "Jesus Saves." You can watch it at http://www.youtube.com/watch?v=gm15sBdv8yM.
Written by Dixie Phillips
First published in SGN Scoops digital magazine November 2014.
For current SGN Scoops issues click HERE
For You Tube of writer Phil Cross talking about the LeFevre Quartet's song, "He Left No Stone Unturned," click HERE. 
Tags:
Brandon Barry
,
Dixie Phillips
,
gospel music
,
Jordan LeFevre
,
lefevre quartet
,
Michael Lott
,
Mike LeFevre
,
sgn scoops
,
southern gospel
,
Thomas Nalley
Posted in
artists
,
christian entertainment
,
sgn scoops magazine
|
Comments Off

on The LeFevre Quartet: Fulfilling Their Calling
Written by SGN Scoops on September 10, 2011 – 2:06 pm -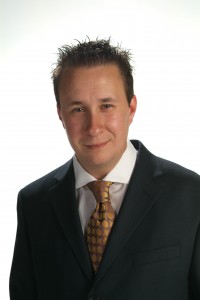 Nashville, TN: The LeFevre Quartet welcomes new bass singer, Brandon Barry to their line-up. For the past several months, popular Homecoming artist, Mike Allen has been filling the spot on a temporary basis. According to Mike LeFevre, "Mike Allen has been so gracious to fill in for us and we will miss not having him here. I would like to thank him publically for being such a blessing to us and everyone we've sang to while he's been here. We are very excited to have Brandon on board and can't wait to see how God will use him in this ministry." Brandon has been with several groups, most notably The Stamps Quartet. The new vocal line up for The LeFevre Quartet is Jeremy Easley (Tenor), Jordan LeFevre (Lead), Mike LeFevre (Baritone) and Brandon Barry (Bass).
Tags:
Brandon Barry
,
David Staton
,
Jeremy Easley
,
Jordan LeFevre
,
lefevre quartet
,
mike allen
,
Mike LeFevre
,
Southern Gospel Music
,
Southern Gospel News
,
Southern Gospel Quartets
,
The Stamps Quartet
Posted in
announcements
|
Comments Off

on Brandon Barry Joins LeFevre Quartet