Written by Staff on June 21, 2020 – 6:18 am -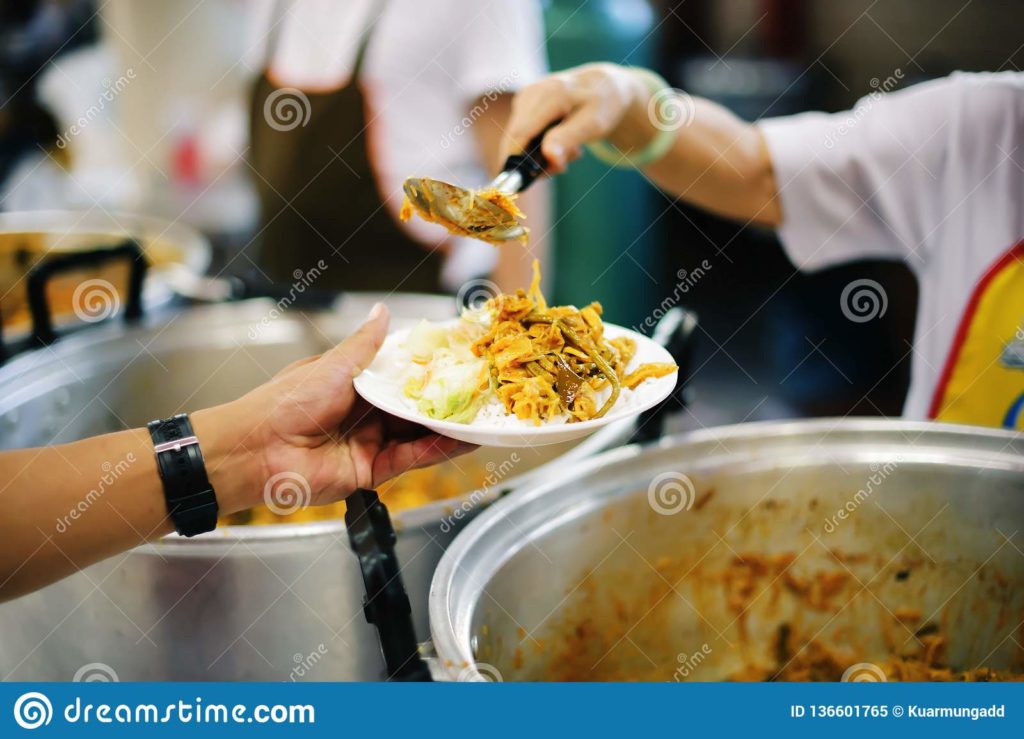 COVID-19 and the Extreme Poor; What Churches Should Do Now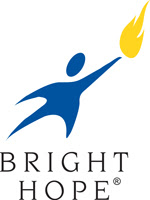 NEWS PROVIDED BY
Bright Hope
June 16, 2020
HOFFMAN ESTATES, Ill., June 16, 2020 /Christian Newswire/ — Bright Hope is a 50-year-old ministry helping poor churches in developing countries. Their unique success path for raising the poor out of poverty has put hundreds of thousands of people on the road to self-sustainability. Bright Hope Allies are Christians, private businesses, churches and foundations who believe Christians should be active in helping the poorest people on the planet.
FIVE (5) ACTIONS churches must do to help the extreme poor dealing with COVID-19:
Pivot your thinking from disease prevention to food security. While COVID-19 is impacting the poor and putting healthcare systems at risk, far more of the poor are being impacted by the shutdowns and lack of income for food purchases.
Help in-country (indigenous) churches survive and thrive. Many pastors in slums and remote villages have lost contact with their congregation, and therefore their weekly offerings. For churches in extremely poor places there is no online giving option. Pastors are struggling to support their families and it is difficult for them to visit needy members of their church without any resources to offer.
Interview your missionaries or experts on how COVID-19 is impacting the world's poorest communities. Chances are someone in your church has some expertise or a connection. If not, reach out to Bright Hope. We are happy to help.
Encourage connection between your church and indigenous poor churches. It is time to be creative. One of our partner churches in rural Uganda began distributing soap to homes in their village. A simple bar of soap was such a blessing and is an important part of virus prevention. They were able to distribute 1,000 bars of soap!Here's just one idea: what if a U.S. Church asked each member to buy a bar of soap, write an encouraging note to put inside, and donate $25 for food relief for each family receiving a bar of soap? How great it would be to see food and clean hands in some of the poorest places. Creatively connecting with the poor is needed more than ever, but we must meet real needs in a timely fashion, while helping build long-term relationships.When seeking greater connection with churches in poor places, ask these three questions:*  What exactly are you asking for?

*  What can we do, together, that will make a long-term difference in the lives of the poor?

*  How can we provide help in a way that increases our connection/bond?

Distribute Bright Hope's free booklet, COVID-19 & The Extreme Poor: Why the Poor May Be Hit the Hardest. We need to get the word out about the poor and what is going on in their homes. Let Bright Hope be a resource for you—download the booklet and distribute freely. Co-branding the booklet is available to those interested.
Bright Hope is a Christian ministry helping the poorest churches in the world reach their communities with Hope for Today, Tomorrow and Eternity ©. You can connect with Bright Hope at www.Brighthope.org or by emailing info@BrightHope.org.

SOURCE Bright Hope
CONTACT: C.H. Dyer, CEO, 847-971-4566, CHDYER@Brighthope.org
Related Links
Did you know that you can receive the printed, full-color version of SGNScoops Magazine by subscription? Find out more 
HERE
.
Find SGNScoops Magazine On Facebook 
HERE.
You can download the latest edition of SGNScoops Magazine 
HERE.
Read the latest edition of SGNScoops Magazine online
HERE
.
Listen To Today's Gospel Music
HERE
Tags:
bright hope
,
church
,
COVID-19
,
missions
,
Poor
Posted in
announcements
,
Christian interest
|
Comments Off

on COVID-19 and the Extreme Poor; What Churches Should Do Now
Written by Scoops Staff on December 8, 2010 – 12:56 am -
HOFFMAN ESTATES, Ill. /Christian Newswire/ — This time of year is truly a season filled with hope, happiness, and amazing miracles. This is also a season of hope for the poor. Even in the poorest, darkest places that Bright Hope serves, this same hope fills the hearts of the poor. You can be a part of bringing hope to the poor by being a blessing to others through Bright Hope's "Season of Hope" campaign.
Imagine a child looking forward to a hot meal every school day, freedom from malaria because of a simple mosquito net, the warmth of a single blanket as he sleeps at night, or a family to care for him. "These may be simple joys to us, but they are life-changing wonders for children in Africa, Asia, and Latin America," states Craig Dyer, Bright Hope President.
Your "Season of Hope" gift can bring hope through micro-loans and job training for many families. Such gifts can enable men to earn enough to sustain their families on their own. It can allow women to proudly display their handiwork of crafts, baked bread, sewing projects, and/or goods to be sold in their community – serving as a working example to their children and the entire village.
You can bring empowerment to the indigenous churches in the 10 countries Bright Hope serves. Distribution of Bibles in native languages and pastor/church support are discipleship in action. These churches are at the core of Bright Hope, delivering physical, economic, and spiritual hope to all they encounter. With your gift, the extreme poor will receive help through their church, directly experiencing miraculous blessings in their lives.
The "Season of Hope" catalog offers twelve gifts that can be given on behalf of a friend or loved one that will truly make a difference in the poorest parts of the world. These are gifts that will change lives by providing health, food, job opportunities and hope to people and communities ravaged by poverty – those living on less than $1 a day.
We also want helping the poor to be a fun and unique experience. Use the clever child's "HopeCatcher" game that is available to help your children or grandchildren assemble the game and follow the instructions. Talk about the different options to support the poor this Christmas and choose the one(s) that best reflect your family or loved one's gratitude to Jesus and obedience to His Word.
To order a gift that changes lives, place your order online at BrightHope.org by clicking on "Season of Hope," or call Bright Hope at 224-520-6100.
All gifts given through the "Season of Hope" campaign are tax-deductible to the extent permitted by law.
Whoever is kind to the needy, honors God. Proverbs 14:31
Bright Hope is a not for profit 501(c)(3) organization bringing Hope to those living on less than $1 a day.
Bright Hope is in the Top 5% of charities, receiving five consecutive 4-star ratings by Charity Navigator.
2060 Stonington Avenue
Hoffman Estates, IL 60169
224-520-6100
BrightHope.org
Tags:
bright hope
Posted in
causes
,
Christian interest
|
Comments Off

on Bright Hope Launches 'Season of Hope' Campaign: Gifts That Change Lives for the Extreme Poor