Written by scoopsnews on May 18, 2018 – 8:22 am -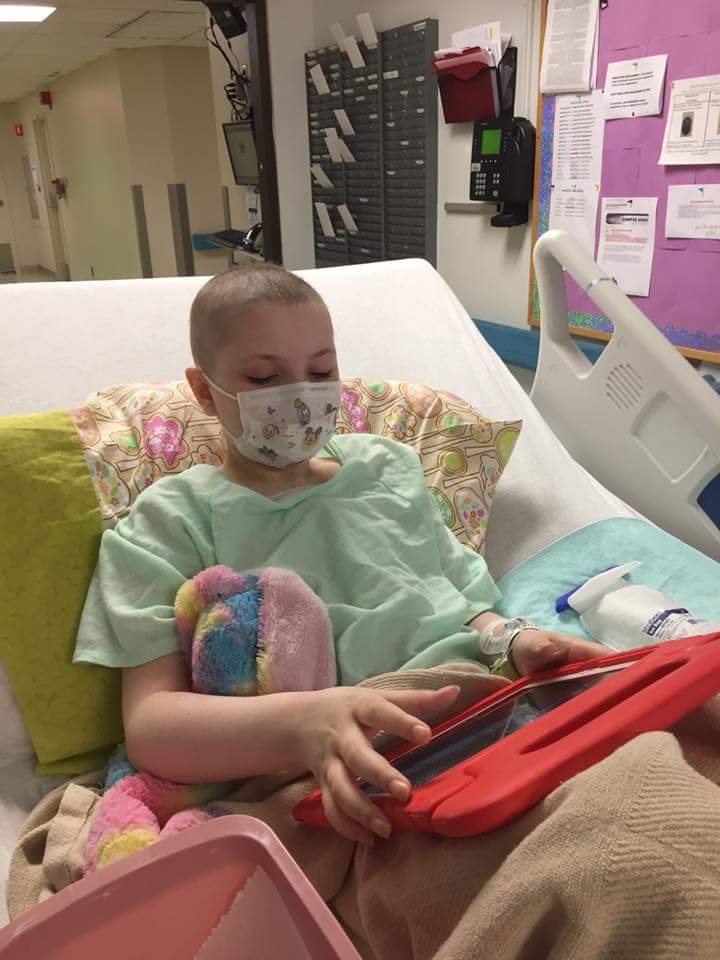 JoyAnna Bragg is a Beautiful 8 year-old girl in need of a miracle. She was diagnosed with Bone Cancer in November 2017. After undergoing rounds of chemotherapy to reduce the cancer, she had her femur bone replacement over Easter break. Since then, she has had numerous, severe complications from the surgery. She has contracted C. Diff, and there have been numerous days in which she was unable to eat. There are sores all over the inside of her body and she is coughing up blood and other fluids which has caused her to lose too much weight and physically weakened her. She has had constant fevers, several infections, and her immune system has been compromised; her blood count is 0. Her body has rejected the femur implant, and today (5-18-18) they are performing surgery no matter her physical state. Please stand with us for her miracle!
Pray Pray Pray!
Tags:
Call To Prayer
,
JoyAnna
Posted in
announcements
|
Comments Off

on Please Pray for JoyAnna!
Written by scoopsnews on July 8, 2016 – 1:56 pm -
Today we are saddened by the news that has come out of Dallas. We as a nation need to stand together in prayer and ask God to heal our land.
Organizations across the country are honoring the fallen policeman in Dallas.  Check out the picture at WPIL Radio station in Heflin , Alabama.
Will you join us and pray? HERE
Tags:
Call To Prayer
,
Dallas
,
Prayer
,
WPIL FM
Posted in
announcements
|
Comments Off

on Prayers for Dallas and our Country 🇱🇷
Written by Staff on September 29, 2014 – 9:53 am -
Multiple Performers Feature Patriotic Songs Throughout the Night
Grammy Winner Jason Crabb performs "America, The Beautiful" at the 57th annual NQC.
Pigeon Forge, TN –
Thursday
night at the 57th annual
NQC (National Quartet Convention)
at the
LeConte Center
in
Pigeon Forge, TN
was a very special evening. As Grammy award winner and fan favorite
Jason Crabb
closed out his final performance of the week, he launched a pensive version of "America, The Beautiful." An overwhelming sense of patriotism swept through the audience as they stood their feet. As evening hosts
Susan Whisnant
and
Michael Booth
returned to the stage, Booth led the crowd in prayer for America saying: "God, have mercy on America, save us. You are our only hope." The unplanned, spontaneous theme continued throughout the night with multiple artists – including
Canton Junction
and
Ivan Parker
– performing patriotic songs during their sets, drawing the nation to repentance and restoration.
The 57th Annual NQC concludes this evening with performances by GMA Gospel Music Hall of Fame members The Hoppers, Greater Vision, fan favorites The Perrys, Triumphant Quartetand the Collingsworth Family, among others.
The National Quartet Convention is the only event of the year where fans can see and hear their favorite artists at a single event, and then meet them and purchase their products. Music lovers can enjoy their favorite music all day and night, as music spectaculars begin each morning and continue until at least 11 PM each evening.
Tickets are already on sale for NQC 2015 and can be purchased online at www.nqconline.com.
Tags:
America
,
America The Beautiful
,
Call To Prayer
,
Christian Music
,
gospel music
,
Grammy Winner
,
Jason Crabb
,
national Quartet Convention
,
nqc
Posted in
announcements
,
artists
|
Comments Off

on UNPLANNED CALL TO PRAYER FOR AMERICA HIGHLIGHTS NQC THURSDAY EVENING PERFORMANCE