Written by scoopsnews on July 6, 2020 – 9:54 am -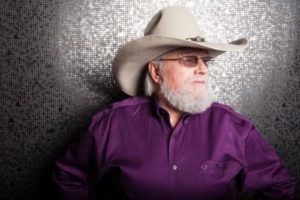 Please pray for the family of Charlie Daniels.
(The Tennessean)
Nashville, Tenn. (July 6, 2020) — Country music and southern rock legend Charlie Daniels has passed. The Country Music Hall of Fame and Grand Ole Opry member died this morning at Summit Medical Center in Hermitage, Tennessee. Doctors determined the cause of death was a hemorrhagic stroke. He was 83.
Tags:
charlie daniels
,
Country Music Hall of Fame® and Museum
Posted in
announcements
|
Comments Off

on COUNTRY MUSIC HALL OF FAME MEMBER CHARLIE DANIELS PASSES
Written by SGN Scoops Staff on January 21, 2015 – 12:01 pm -
Country Legend Marty Stuart to Host Film & Live Performance
Franklin, TN  — On Tuesday, February 10th, 2015 New Haven Films will screen a full-length documentary celebrating the 75-year history of The Chuck Wagon Gang entitled "America's Gospel Singers, The Legacy Lives On" at 7PM in Tennessee's historic Franklin Theatre.
The project, developed by Marty Stuart and filmed by world-renowned photographer Jack Spencer, chronicles the group's history through rare family photographs, poignant personal stories, old recordings, new live performances and features special appearances by Merle Haggard, Charlie Daniels, Connie Smith, Eddie Stubbs, Dan Rather, Norah Lee Allen, and Duane Allen of the Oak Ridge Boys.
The inspiring documentary, which is being released in DVD format by New Haven Films, is being released concurrently with "Meeting in Heaven–The Chuck Wagon Gang Sings the Songs of Marty Stuart" a brand new CD of songs written by Country Music legend, Marty Stuart.
Stuart reflects, "I found myself writing an entire album for the group–songs I hope will form a new legacy for the current Chuck Wagon Gang. Although they live in the shadow of a titanic body of work created by their ancestors, there is no doubt in my mind the current group will make a mighty and long-lasting contribution to the storied history of the Chuck Wagon Gang."
Ken Harding, president of New Haven Records and Films, couldn't be more excited about the debut of these projects: "Rarely do we have the privilege of standing at the crossroads where country, bluegrass and gospel music so meaningfully converge with American history and culture. The timeless hope embodied in the Chuck Wagon Gang is as relevant today as it was when they began during the Great Depression three-quarters of a century ago."
Tickets for this once in a lifetime event are available for $25 and $35 online at www.franklintheatre.com. Doors open at 6PM and the event, hosted by Marty Stuart, begins at 7PM. Following the screening, The Chuck Wagon Gang will perform a few of their classic favorites.
For more information, contact Keri Sawyer (615) 327-3300 at ksawyer@newhavenrecords.com
Tags:
charlie daniels
,
Chuck Wagon Gang
,
Connie Smith
,
Dan Rather
,
eddie stubbs
,
Merle Haggard
,
Norah Lee Allen
,
Southern Gospel News
Posted in
announcements
|
Comments Off

on Chuck Wagon Gang Documentary To Premiere At Historic Franklin Theatre
Written by SGN Scoops Staff on August 23, 2014 – 1:12 pm -
Franklin, TN (Mansion Entertainment) August 22nd, 2014 – The popular Nashville Country Revival TV show has already been seen by Gospel Music fans in the past 2 years on traditional TV networks such as Daystar, Heartland TV, TCT and a host of other national, network platforms. NCR has entered new territory for Gospel oriented music as nine episodes of Nashville Country Revival have now been launched on Hulu. Amazon Prime will come on board in the near future offering Nashville Country Revival episodes to its subscriber base and viewership as well.
The release of these first nine episodes to Hulu and Amazon Prime will feature music from such artists as Jeff and Sheri Easter, Brian Free and Assurance, Channing Eleton, Jason Crabb, Darrell Freeman, Doyle Lawson, Red Roots, Brad Davis, Heaven's Mountain Band, Zach & Rodney and a host of others. The episodes also include interview segments by Larry Wilhite (of The Wilhites) with artists like John Berry, Jimmy Fortune, Charlie Daniels and others.
Like Netflix, Amazon Prime and other over-the-top subscription services, Hulu offers on-demand streaming video of TV shows, movies, webisodes and other new media, trailers, clips, and behind-the-scenes footage from ABC, Fox, NBC, TBS, WWE, and many other networks and studios. As of 2013, Hulu had over 4 million paid subscribers with the total number of people who viewed Hulu at 38 million. Hulu is available on a variety of platforms such as Apple TV, network-enabled Blu-Ray players, a variety of game consoles, Google Chromecast, iTunes, Orb TV, Roku, Tivo, web browsers and the Hulu Plus app for smartphones and tablets.
According to a April 21, 2014 article by ABC News, more people are "cutting the cord" from traditional cable and satellite TV. The ranks of Americans who no longer get cable or satellite TV have increased 44 percent in the past four years to 7.6 million households, according to a new report by Experian Marketing Services. Approximately 18.1 percent of all US households with a Netflix or Hulu account are considered to be "cord cutters", the report found.
Nashville Country Revival is a VJ-style hosted music program featuring concept videos from artists whose styles range from Country to Bluegrass flavored Gospel or Inspirational music. Mansion Entertainment is in the planning stages to produce new episodes of Nashville Country Revival featuring new guest hosts to be added and a shift in focus toward providing content to Hulu Plus, Amazon Prime and other growing non-traditional platforms gaining in viewer popularity.
For more information on the availability of Nashville Country Revival on Hulu visit Hulu.com, download the Hulu Plus app on your smartphone or tablet, or utilize one of the many platforms mentioned above.
Tags:
Amazon Prime
,
charlie daniels
,
Jimmy Fortune
,
John Berry
,
nashville country revival
,
Netflix
Posted in
announcements
|
Comments Off

on Nashville Country Revival Now on Hulu
Written by SGN Scoops on December 2, 2013 – 3:06 pm -

Nashville, TN – GRAMMY and DOVE award winner 
Jason Crabb
 is headed to the "funny papers." Famed illustrator and writer of the 
NANCY
 daily comic strip, 
Guy Gilchrist
, has chosen to highlight the lauded vocalist in an upcoming story arc. The strip is syndicated internationally in 80 countries, and viewed by 57 million readers around the world. On rare occasions Gilchrist will slip his favorite music icons within the frames of his work (most often with their names emblazoned on characters' tee-shirts or in storefront signage). Such will be the case in the 
Tuesday, December 3edition
 of 
NANCY
 when Jason Crabb will be highlighted.
Gilchrist, who resides in the Nashville area, has embedded his love for music within the strip, honoring artists such as 
Elvis, The Beatles, Charlie Daniels, Rascal Flatts, Patti Page, George Jones, Don McLean
, and many more. A collection of these music-related strips were donated to the 
Country Music Hall of Fame® and Museum
. They are currently on display as part of the larger, ongoing exhibit, "Nancy Loves Nashville," at the Nashville International Airport, which will run through 2015. For more information on 
NANCY
, visit 
www.nancyandsluggo.com
.
Connect with JASON CRABB
Tags:
charlie daniels
,
Don McLean
,
George Jones
,
Jason Crabb
,
NANCY
,
Rascal Flatts
,
Southern Gospel News
,
The Beatles
Posted in
announcements
|
Comments Off

on INTERNATIONAL COMIC STRIP, NANCY, SPOTLIGHTS GRAMMY AWARD WINNER JASON CRABB IN UPCOMING EDITION ON TUESDAY, DECEMBER 3, 2013
Written by Rhonda on November 17, 2010 – 4:18 pm -
From all of the Southern, Country and Bluegrass Gospel albums released this year, thirty eight from across the country are being considered for nominations for the Grammy Awards. Of those three were recorded by artist who have roots in North Carolina.
 
Charlie Daniels, "Joy to the World-A Bluegrass Christmas", The Hoppers "Something's Happening" and The Captain's Crew "The Captain's Crew" albums represent North Carolina on the list. They join some of the nations top artists in the genre including Diamond Rio, Doyle Lawson and Quicksilver, The Mckameys, Point of Grace. Brian Free and Assurance, Jeff and Sheri Easter, Greater Vision and the late Dottie Rambo.
 
Members of the Recording Academy will cast there ballots for those who will ultimately be nominated and then vote once more for the artist who will receive the Grammy Award at the 53 Grammy Awards Show on February 13, 2011. Awards will take place in Los Angeles at Staples Center and will air live on the CBS Television Network from 8–11:30 p.m.
 
The Captain's Crew is based on the Outer Banks of North Carolina. Group member Ken Mann is also a member of the Recording Academy. Mann said "It would be great to be nominated but, if not, it is always an honor just to be considered with so many talented and dedicated musicians and singers."
 
North Carolinians will also be proud to know that, of the thirty eight eligible albums, six of the artists worked with Crossroads Music Studios in Arden. The Captain's Crew CD was recorded in Mann's studio in Wanchese, Martin Parker Studio in Edenton and at Crossroads Music Studio.
 
Celebrating music through the GRAMMY Awards for more than 50 years, The Recording Academy continues its rich legacy and ongoing growth as the premier outlet for honoring achievements in the recording arts and supporting the music community.
 
The GRAMMYs are the only peer-presented award to honor artistic achievement, technical proficiency and overall excellence in the recording industry, without regard to album sales or chart position.
Tags:
brian free and assurance
,
charlie daniels
,
Grammy Awards
,
Greater Vision
,
The Hoppers
,
The Mckameys
Posted in
announcements
|
Comments Off

on NC Gospel Artists on list for Grammy Award Nominations
Written by SGN Scoops Staff on October 13, 2009 – 12:12 pm -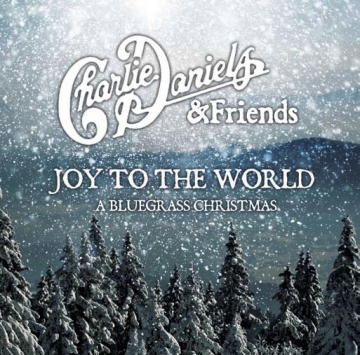 Nashville, TN-   Legendary Blue Hat recording artist Charlie Daniels has released a special holiday CD/DVD package today, Oct. 13, through E1 Entertainment called Joy to the World: A Bluegrass Christmas.
The deluxe, two-disc set includes a CD and a bonus DVD, A Twin Pines Christmas.  Both discs feature collaborations between Daniels and guests Kathy Mattea, Dan Tyminski, Jewel,* Suzanne and Evelyn Cox of the Cox Family, Aaron Tippin and The Grascals.  The Twin Pines Christmas DVD contains live performances, as well as additional commentary and interview footage with Daniels and the rest of the artists.
"It was really fun working with people from such diverse musical backgrounds and seeing their approach to performing bluegrass music," said Daniels.  "It's a very special kind of music."
Joy to the World: A Bluegrass Christmas features a mix of traditional Christmas standards, ("Blue Christmas," "Silent Night," "Joy to the World," "The Christmas Song," more) as well as a number of originals written by Daniels and his band ("Christmas Time Down South," "Mississippi Christmas Eve," "Hallelujah").  The album also features a special reading of Daniels' classic Christmas story, "A Carolina Christmas."
Joy to the World: A Bluegrass Christmas is available in stores and online at most digital retailers, including iTunes, Amazon and Rhapsody.  A CD only version is also available at select retailers.
Tags:
bluegrass
,
cd release
,
charlie daniels
,
christmas
Posted in
new music
|
Comments Off

on Charlie Daniels Delivers Special Christmas Package Today, Oct. 13!