Written by Staff on June 15, 2020 – 9:50 am -
"These see the works of the LORD, and His wonders in the deep.  For He commandeth, and raiseth the stormy wind, which lifteth up the waves thereof. They mount up to the heaven, they go down again to the depths: their soul is melted because of trouble. They reel to and fro, and stagger like a drunken man, and are at their wits' end. Then they cry unto the LORD in their trouble, and He bringeth them out of their distresses."  Psalm 107:24-27  (KJV)
Does the above passage of Scripture resonate with you today? Like waves of the sea, do you mount up to the heaven one day, only to find yourself falling back down into the depths of despair the next? Is your soul melted because of the trouble that surrounds you? Do you reel to and fro and stagger like a drunk man? Are you at your wit's end?
If you find yourself at your wit's end today, I want to encourage you that you are in good company.
The prophet, Jeremiah, said, "Cursed be the day wherein I was born. Wherefore came I forth out of the womb to see labour and sorrow, that my days should be consumed with shame?"  Jeremiah 20:14,18
The prophet, Elijah,
 "went a day's journey into the wilderness, and came and sat down under a juniper tree: and he requested for himself that he might die; and said, 'It is enough; now, O LORD, take away my life; for I am not better than my fathers.'"  I Kings 19:4
King David said, "I am troubled; I am bowed down greatly; I go mourning all the day long.  My heart panteth, my strength faileth me: as for the light of mine eyes, it also is gone from me."  Psalm 38:6,10
Job said, "Why died I not from the womb? Why did I not give up the ghost when I came out of the belly?  My soul is weary of my life; I will leave my complaint upon myself; I will speak in the bitterness of my soul."  Job 3:11, Job 10:1
Jonah said, "Therefore now, O LORD, take, I beseech thee, my life from me; for it is better for me to die than to live. I do well to be angry, even unto death."  Jonah 4:3,9
The Apostle Paul said, "We are troubled on every side, yet not distressed; we are perplexed, but not in despair; persecuted, but not forsaken; cast down, but not destroyed."  2 Corinthians 4:8-9
"But in all things approving ourselves as the ministers of God, in much patience, in afflictions, in necessities, in distresses, in stripes, in imprisonments, in tumults, in labours, in watchings, in fastings;  by honour and dishonour, by evil report and good report: as deceivers, and yet true; as unknown, and yet well known; as dying, and, behold, we live; as chastened, and not killed; as sorrowful, yet alway rejoicing; as poor, yet making many rich; as having nothing, and yet possessing all things."  2 Corinthians 6:4-5,8-10
"For we would not, brethren, have you ignorant of our trouble which came to us in Asia, that we were pressed out of measure, above strength, insomuch that we despaired even of life."  2 Corinthians 1:8
Most importantly, our dear Lord, Jesus was "despised and rejected of men; a man of sorrows, and acquainted with grief: and we hid as it were our faces from Him; He was despised, and we esteemed him not."  Isaiah 53:3
He said, "My soul is exceeding sorrowful unto death."
"Abba, Father, all things are possible unto Thee; take away this cup from Me: nevertheless not what I will, but what Thou wilt.'"  Mark 14:34,36
"And about the ninth hour Jesus cried with a loud voice, saying, 'Eli, Eli, lama sabachthani?' that is to say, 'My God, My God, why hast Thou forsaken Me?'"  Matthew 27:46
We could go on and on and tell of not only Biblical people, but God's saints throughout history who have reached the point of being at their wit's end.
Are you there today?
If you are, may I encourage you?
Jeremiah, Elijah, King David, Job, Jonah, and Paul persevered, and they overcame! They are now a part of that "great cloud of witnesses" who proved it can be done!
"Wherefore seeing we also are compassed about with so great a cloud of witnesses, let us lay aside every weight, and the sin which doth so easily beset us, and let us run with patience the race that is set before us."  Hebrews 12:1
Our dear Lord, Jesus overcame! He rose above all, including death, hell, and the grave, and He is now seated in glory!
"Looking unto Jesus the author and finisher of our faith; who for the joy that was set before Him endured the cross, despising the shame, and is set down at the right hand of the throne of God."  Hebrews 12:2
You, too, can overcome, my friend.
I don't know the individual circumstances of life that may have driven you to "Wit's End Corner," but I can tell you this. "Wit's End Corner" is where God hangs out – just like the old song says. He is there, right in the midst of your current situation, and He has everything you need to enable you to keep pressing on, to walk forward, even though you don't know where you will find the strength to take the next step. He will empower you to keep fighting the good fight so that one day, you will join the ranks of those who have already laid hold on eternal life.
"Fight the good fight of faith, lay hold on eternal life, whereunto thou art also called, and hast professed a good profession before many witnesses."  I Timothy 6:12
As I stood next to the bed of my dying, Godly mother, she looked up into my eyes, struggling with all her might to talk to me. Unable to hear her through the BiPap pressed tightly to her face, I gently pulled it back and bent low to listen. I knew those meaningful words would be of eternal significance, and I could not afford to miss them. As I was still unable to understand her, my husband, Kevin came near and helped me decipher the three beyond-precious words she was trying so hard to say—words that have returned to my mind so many, many times since then and still sustain me, especially now during these difficult times.
"Keep.  Pressing.  On."
These are the words I pass on to you today, weary heart. I know the battle has been long. I know the struggle is real. Keep. Pressing. On. Don't give up. God is there with you – hanging out beside you on "Wit's End Corner." This time of severe trial and testing will produce precious fruits of righteousness, and you will one day look back on today and better understand the process.
Tags:
Cheryl Smith
,
Christian life
,
Eveninglight Gospel Harmonizers
,
gospel music
,
wit's end
,
Wit's End Corner
Posted in
Christian interest
,
Devotionals
|
Comments Off

on Cheryl Smith: Are You At Your Wit's End?
Written by Staff on January 28, 2020 – 11:52 am -
"Count it all joy, my brothers, when you meet trials of various kinds, for you know that the testing of your faith produces steadfastness."
James 1:3
(ESV)
When I was a little girl growing up in Ohio, Mom and Dad used to regularly listen to Moon Mullins' bluegrass radio show on a station called WPFB. They also loved to listen to a station called WYSO on Saturday nights, when a bluegrass show came on every week. Our house was full of old-time country, gospel, and bluegrass music, with Dad often taking out his five-string banjo or guitar, as he and Mom and I would belt out those old bluegrass, gospel, and country tunes.
As Mom, Dad, and I would listen to that music coming through our house stereo or car speakers, we would sometimes hear an annoying, loud, alarm, siren-type noise, accompanied by a radio announcer's voice saying, "This is a test. This station is conducting a test of the emergency broadcasting system. This is only a test." It was like the announcer was wanting to let listeners know as quickly as possible that there was no imminent danger or cause for concern—it was simply a test to make sure equipment was working that would be used should there ever be a real emergency of which we all needed to be made aware.
Those words have been coming back to me a lot lately as I have considered the fiery trials that come into the lives of those who follow Jesus. Sometimes, they can seem to be way too much, am I right? Sometimes, they stretch us to the very limit of our endurance, and then some. Sometimes, the overwhelm feels like a tidal wave that knocks us off our feet and threatens to hold us under until we drown. It is hard to find our footing after such a bombardment.
The word "trial" means –
test to assess suitability or performance
In a nutshell, trials are tests, and I got to thinking and wondering how it would affect us if each time one was presented to our lives, we would immediately hear God's voice say, "This is a test. I am conducting a test of your endurance and faithfulness. This is only a test."
I don't know about anyone else, but if I audibly heard God's voice saying that to me, I believe it would completely transform the way I walk through the tests He allows to come into my life. Let me tell you why.
1. I would immediately know that there is no cause to panic.
Just as relief washed over our minds when we would hear the voice of the emergency broadcasting system's announcer letting us know there was no imminent danger, that it was only a test and not the real thing, my mind would be quickly set at ease to hear God telling me He was merely conducting a test, and there was NO threat for me to be concerned about.
"Beloved, do not think it strange concerning the fiery trial which is to try you, as though some strange thing happened to you; but rejoice to the extent that you partake of Christ's sufferings, that when His glory is revealed, you may also be glad with exceeding joy." I Peter 4:12-13 (NKJV)
2. I would be reminded that God is the One who is in control.
Not the person who appears to be the root of the trial. Not the devil. Not the overwhelming circumstances. I would know that even though it feels like the whole world is reeling out of control, every, single thing is still under His feet and nothing can operate outside of His permission and command.
"But as we have been approved by God to be entrusted with the gospel, even so we speak, not as pleasing men, but God who tests our hearts." I Thessalonians 2:4 (NKJV)
3. I would know that the trial is only temporary.
Those tests of the emergency broadcasting system didn't last very long. It was relieving to know that the annoying sound would soon stop, and life would resume normalcy. Being told that at the onset of the noise made the irritating commotion bearable. When we are walking through a season of testing, it can feel like it is going to last forever. We look ahead, and all we see is more of the same, with no way out. We aren't given an ending date for the testing season, so we have no idea of its duration. The truth is, this life, every season, and everything about it, is temporary, and there is a beginning and an end to every trial. Tests start. We walk through them. They end. Life goes on.
"In this you greatly rejoice, though now for a little while, if need be, you have been grieved by various trials, that the genuineness of your faith, being much more precious than gold that perishes, though it is tested by fire, may be found to praise, honor, and glory at the revelation of Jesus Christ."
I Peter 1:6-7 (NKJV)
4. I would realize that my profession of faith isn't worth its salt if it is never tested.
Even though those emergency broadcasting sirens were beyond irritating, they seemed to be so unnecessary, and they interrupted what we would rather be doing and listening to, there was a reason they happened. The person administering those tests was not just causing them to happen to punish us or make us miserable, but in reality, the testing was for our own good and benefit. Those tests were to make sure all of us could hear and make necessary preparations in case they one day needed to sound that alarm for real. What if a real emergency had happened, and due to inadequate testing, the emergency broadcasting system's alarm had an undetected malfunction that was never discovered? What if this negligence prevented innocent, trusting people from being duly warned of real impending danger? What if they hadn't performed those regularly-scheduled tests and just assumed that because they had been told all was working properly, there was no need to test their equipment? We can sing, "Living By Faith," lift our hands in worship, and raise a hallelujah all day long, but can't anyone and everyone do that? What good is a testimony that hasn't been adequately tested? When life is going along unruffled, it is an easy thing to praise God and rejoice, but can we still rejoice when the Teacher is completely silent during the test? Do we still believe that He is and that He is a rewarder of those who diligently seek Him? (Hebrews 11:6) Do we really believe what we say we do, and how will we really know unless we are put to the test from time to time? Don't we really want to know if what we have on hand is real before we face God on Judgment Day? Isn't it better to have it tested now while there is still time and space for repentance and adjustment before the REAL thing happens one day and we find ourselves standing one-on-one, face-to-face with Almighty God?
"Examine me, God, and know my mind, test me, and know my thoughts. See if there is any offensive tendency in me, and lead me in the eternal way."
Psalm 139:23-24 (ISV)
5. I would remember that at the end of testing, there is a guaranteed reward.
"Consider it pure joy, my brothers, when you encounter trials of many kinds, because you know that the testing of your faith develops perseverance." James 1:2-3 (Berean Study Bible)
"Blessed is the man who remains steadfast under trial, for when he has stood the test he will receive the crown of life, which God has promised to those who love him." James 1:12 (ESV)
"The one who conquers, I will grant him to sit with Me on My throne, as I also conquered and sat down with My Father on His throne." Revelation 3:21 (ESV)
"Now no chastening for the present seemeth to be joyous, but grievous: nevertheless afterward it yieldeth the peaceable fruit of righteousness unto them which are exercised thereby."
Hebrews 12:11 (KJV)
As I was seeking God earnestly in prayer recently, He took me to Genesis 22:1-14, and OH, the lessons He began and continues to teach me through that passage! Truly, Abraham was presented with the ultimate test. God told him to take his son, his only son, Isaac, the son God had promised and given him at a ripe, old age, and sacrifice him on an altar!
Can you imagine what Abraham must have felt like and the questions that were swirling through his mind? After all God had promised him, now He was asking him to lay down the son whom the very promises hinged upon? Seriously? But, without hesitation, we see Abraham begin to make preparations to make the three-day journey to the specific place where God wanted to conduct this test.
Looking at this remarkable story from the vantage point of history, we know that it was NEVER God's intention for Abraham to kill his own son! But, when God presents us with a test, we do not know His mind or intentions. All we are given is a specific set of instructions and a choice as to whether or not we will be obedient in that test.
After Abraham and Isaac made the three-day journey and climbed the mountain God specifically designated as the test site, Abraham bound Isaac, just like he would have bound an animal sacrifice. He then took the next natural step and raised the knife to kill his son, as God had instructed. At the moment his arm was raised, the testing period was over. Abraham had completely followed God's plan, he had proven that he would walk out obedience to God no matter what the directive, and he had aced the test with flying colors.
God said, "Lay not thine hand upon the lad, neither do thou any thing unto him: for now I know that thou fearest God, seeing thou hast not withheld thy son, thine only son from me." Genesis 22:12
And, the next verse is the one that has been ringing in my head for days—
"Then Abraham lifted his eyes and looked, and there behind him was a ram caught in a thicket by its horns. So Abraham went and took the ram, and offered it up for a burnt offering instead of his son."
Genesis 22:13
Only after his test of obedience was 100% complete, did Abraham see the ram—what had been God's plan from the beginning.
I believe that ram had been there all along. Abraham just couldn't see it because he was in the middle of a test. Had he seen the ram, he would have known God had everything under control, and even though it looked like he would be required to kill his only son, he would have known that couldn't have been farther from the truth.
What are you going through? I'd like to ask you to stop and consider your current circumstances and identify any test(s) you are currently walking through, and as you think about that, may I please encourage you?
This is a test. It is only a test. You are not going under. You will not be overcome by your circumstances. There is a ram. It is caught in the thicket by its horns. You can't see it, but it is there. It has been there all along, and once you reach the point of proving complete faithfulness to God, in HIS time, He will say, "Enough!" THEN, my friend, you will do this —
You will lift up your eyes and look, and there behind you, (something you have not seen before) will be a ram. Caught in the thicket by its horns. Unable to move or be shaken or stolen from your grasp. God placed it there. He orchestrated the "catch of its horns." He caused it to become lodged in such a way that all of earth and hell below cannot wrench it away from its designated purpose—YOUR DELIVERANCE! Your reward for being faithful to walk out God's plan and the sacrifice needed to substitute for what it looked like was being taken from you. When the ram becomes evident and visible to you, you will courageously go and take the ram and use it for its God-ordained purpose.
"Taking the ram" may require some work on your part. God did not loose the ram, pick it up, and place it on the altar for Abraham. God placed the ram there and allowed it to become lodged and rendered incapable of leaving the very spot most visible to Abraham, but once Abraham saw it and recognized what God was doing, he had to put forth the necessary effort to free the ram's horns from the thicket, so it could provide for his needs.
In verse 14, we read,
"And Abraham called the name of the place, The-LORD-Will-Provide; as it is said to this day, "In the Mount of the LORD it shall be provided."
I am not sure who God may be talking to through this post, but I know without a doubt that God has a ram for you! Stay the course until the ram becomes evident. Walk in obedience to the path of testing God has placed in front of you. Don't quit. When God hits the "Stop" button on the test timer, you will look behind you and see the ram. When you do, go and place full trust in God's plan of deliverance. Take the ram and enjoy the blessing of it providing exactly what you need.
This is only a test. It will come to an end. Keep trusting God and walking forward in faith and watch as God amazes you with what has been His plan all along!
Written by Cheryl Smith and originally published at www.homespundevotions.com.
Cheryl Smith describes herself as a "passionate disciple and follower of Jesus Christ." She says: "I am married to the sweetest, most patient man for over 30 years…Mama to one miracle son God sent to us after 12.5 years of infertility…Homeschool Teacher who learns way more than I ever teach.I love to spend time with my husband and son in the mountains, sing and play Bluegrass music, and write. I am so thankful for your visit and hope you will visit my blogs: homespundevotions.com/ and biblicalminimalism.com/ It is my goal to encourage you in your walk with Jesus and to inspire you to let go of this world for the sake of a higher call. It is His call that I hope you hear. So compelling, so intense, so far above anything this world has to offer. It is the call His disciples heard as they went about a normal, ordinary day, fishing. It is a call they could not refuse. A call that caused them to drop everything they had and walk away from life as they knew it, without a backward glance. Can you hear it? Are you listening?"
Tags:
Cheryl Smith
,
Christian life
,
Christian life tests
,
gospel music
,
Southern Gospel Music
,
Test
Posted in
Christian interest
,
Devotionals
|
Comments Off

on Cheryl Smith: This is a test, this is only a test…
Written by Staff on November 7, 2019 – 8:17 am -

By Cheryl Smith
"Peace I leave with you, my peace I give unto you: not as the world giveth, give I unto you. Let not your heart be troubled, neither let it be afraid."
— Jesus' words in John 14:27
How many times have you uttered the two little words, "if only?"  "If only I hadn't gone so far into debt."  "If only I had been more respectful of my parents and their needs."  "If only I had spent more time with my kids."  "If only I hadn't gained so much weight."  "If only I hadn't spoken such unkind words."  "If only I had chosen a different path."  "If only I had listened to wise counsel."
How about those other two little words, "what if?"  "What if the bottom falls out?"  "What if something bad happens?"  "What if I try again and fail again?"  "What if other people talk about me?"  "What if this relationship doesn't work out?"  "What if I never find my purpose?"  "What if we can't make ends meet?"
Your "if onlys" and "what ifs?" may be worlds-apart different than mine, but there's a good chance, if you have lived very long at all, you have amassed a huge pile of "if onlys" and "what ifs?" all your own.
These are the things "if onlys" and "what ifs" are made of.  "If onlys" communicate remorse and regret over the past.  "What ifs" convey fears and anxiety over the future.  Both prevent us from living in complete joy in the present.  If you are like me, you may teeter between the two on a regular basis.  It sort of feels like an irreconcilable, futile tug-of war, lamenting one minute over things I wish I had done differently in the past and dreading unforeseen potentially bad things that may or may not happen in the future.
Can you envision just for a moment how much happier and more serene present life would be if we decluttered all "if onlys" and "what ifs" and never uttered those four words again?  "If onlys" and "what ifs" are a complete waste of time and energy because the truth is, we cannot go back and make alterations, nor can we see or control what happens beyond the moment in front of us.  "If onlys" and "what ifs" hold the power of rendering us incapable of experiencing joy in the beautiful parts of our own reality and they rob us of being able to live the peaceful life we all crave.
Remember the serenity prayer, "God grant me the serenity to accept the things I cannot change, the courage to change the things I can, and the wisdom to know the difference?"  (Written by Reinhold Niebuhr)
Acceptance, courage, and wisdom are quite possibly the three main qualities we all need on this path to a minimal life.
Acceptance of the things we cannot change—

What we sow will grow, and it is impossible to go back and unearth any of the seeds we have planted.  We will never find a sense of peace until we make the choice to let go of regret and embrace that what has already happened cannot be undone.  Regrets are past deeds for which we refuse to forgive ourselves.  Surrendering the grudge we are holding against ourselves is extremely liberating and conducive to peace.  It is completely okay to finally forgive yourself for doing the things you wish you hadn't, leave the past where it happened, let it go, and walk on.
Courage to change the things we can—

Since we can't rewrite the history of our own actions, why not focus our energy on learning the lessons our regrets have taught us and start courageously applying that knowledge to present and future behavior?  Why don't we stop obsessing over what we can't do and redirect that energy to what we still can?  While we can't change the way we may have treated departed loved ones, we can recklessly and wholeheartedly love and care for the important people who are in our lives today.  Whenever possible, we can say we're sorry to people we may have hurt along the way.  We can nourish relationships with our children and do our best to make up for lost time with them, regardless of their current age.  We can scale back on unnecessary commitments and obligations and set our current priorities in order.  We can pay off past debt and stop buying things on credit.  We can make better eating choices, start exercising and lose excess weight.  We can do whatever it takes to change career paths and start doing something we really love.  We can start today by mustering the courage to do the things we wish we had done in the past.  Life is incredibly short, no one is getting any younger, and there is no time like the present.  Start today to make the changes you wish you had made years ago.
Wisdom to know the difference—

There is a sense of relief that can be found in the mere act of compartmentalizing the things that bother us.  Just as it helps us feel more productive to place unwanted physical possessions into minimizing boxes that are labeled, "Donate," "Sell," "Trash," and "Put Away," tossing troublesome "what ifs" and "if onlys" into the "Things I Can Change" and "Things I Cannot Change" categories will help us feel that we are making progress and taking a step in the right direction.  Making the distinction between what we can change and what we cannot change empowers us to take control over hypothetical circumstances and realign our thoughts with what is real and doable.
The enemy of our souls wants to steal, kill, and destroy everything good in our lives.  If he can convince us to dwell on "if onlys" and "what ifs," he can take our eyes off the blessings God so faithfully and bountifully pours into our lives.  Jesus came to give us life.  Not just existence, but life that is abundant.
"The thief does not come except to steal, and to kill, and to destroy. I have come that they may have life, and that they may have it more abundantly."  John 10:10
"If onlys" produce regret.  "What ifs" generate anxiety.  Both are toxic to our well being, and regardless how much progress we may have made in minimizing stressful situations and letting go of excess physical possessions, they can rob our newfound peace and cause our otherwise simple lives to feel unnecessarily complicated.  The next time you are tempted to say, "if only" or "what if," make the intentional decision to think of something about present life that you are thankful for, turn your eyes upon Jesus, and thank Him for that instead.
By Cheryl Smith
First published at www.biblicalminimalism.com  The post can be found HERE.
Cheryl Smith is a Blessed & Grateful Wife
to Kevin and
Homeschool 
Mama
to Zach
Prayer Action Leader for Concerned Women for America

Tags:
Biblical Minimalism
,
Cheryl Smith
,
Christian life
,
Homespun Devotions
,
If Only
,
Letting Go
,
What if
Posted in
Christian interest
,
Devotionals
|
Comments Off

on Cheryl Smith: Letting go of "if onlys…" and "what ifs?"
Written by Staff on July 16, 2019 – 11:55 am -
A mother of four returns home from church to find her husband's mangled car, just a block from home. As she enters her house, the phone is ringing. It is the hospital telling her to come quick, that her husband has been in an accident. She asks, 'How bad is he,' only to have the nurse on the other end of the line insufficiently cover the receiver while asking another nurse, "Shall I tell her?" At that moment, she knows he is gone. She struggles, wondering why he wouldn't stop drinking, how she will tell her children their daddy is gone, and how they will ever make it through.
***
After the ending of a tumultuous relationship, a sweet, kind-hearted girlfriend takes him back just one more time. She gives him everything he asks for, including the money in her purse, only to have him return a few hours later to ruthlessly and repeatedly stab her face and body, leaving her lying in a pool of blood. She is found, arms folded, eyes turned heavenward, dead, on her apartment floor.
***
I stand beside my mother's/her great-grandmother's casket as the young girl in front of me pours out her heart. Addiction, abuse, and bad lifestyle choices have caused her to lose custody of her three children, and the only way she could attend the funeral was by obtaining a special pass from rehab. She tells me how she has made up her mind to change, and I tell her how proud of her I am. Just a few weeks later, she is released from rehab and everyone thinks she is finally turning her life around. Then someone makes an offer she can't refuse, and she decides to go back for one more fix. Something goes terribly wrong, and her daddy finds her dead the next morning, lying on his bathroom floor.
***
This stuff isn't made up. This is real life. Each of these is true and have touched my life and the lives of those I love in a deeply personal way. My mother was the young widow with four children; my niece, Victoria, was the kind-hearted girlfriend; and my great-niece, Ashley, was the young mom in rehab. I could go on and on. There are plenty of stories. You could probably share many of your own. The human condition is something we all have in common. Everybody hurts. We all cry. Things touch our lives, and we are left reeling, sometimes to never fully recover.
So, the question is, why does God allow bad things to happen to good people?
Why does God look on while such things happen? How can a loving God allow such pain to be inflicted upon His creation? We hear of horrific happenings every evening on the nightly news, and we find ourselves asking the age-old, still-unanswered question again and again: Why does God allow bad things to happen to good people?
In spite of the frequency and number of times it has been asked, the question remains unanswered because to answer this question one would have to be able to see into, know, and fully understand the mind and reasoning of God. We know from Scripture that God is high above us, and His thoughts and ways are beyond what we have the capacity of comprehending.
"For My thoughts are not your thoughts, neither are your ways My ways, saith the LORD. For as the heavens are higher than the earth, so are My ways higher than your ways, and My thoughts than your thoughts." Isaiah 55:8,9
"For who hath known the mind of the Lord, that he may instruct Him?" I Corinthians 2:16
"Then the LORD answered Job out of the whirlwind and said, "Who is this that darkens counsel by words without knowledge? Now gird up your loins like a man, And I will ask you, and you instruct Me! Where were you when I laid the foundation of the earth?" Job 38:1-4
From these verses, we conclude that we can never fully answer the question of why God allows bad things to happen to good people, but as we look at a broader view of Scripture, we can see that God's original and never-faltering nature is and always has been purely and entirely good.
Our hearts cry, "Why, God?" when bad things happen because deep in each one of our spirits, we believe that God is good. We believe He is sovereign, that He is in complete control, and that He can prevent bad things from happening. So, why doesn't He?
Tags:
Bad things happen to good people
,
Cheryl Smith
,
Christian life
,
Danny Gokey
,
Jeremy Camp
,
life and death
Posted in
Christian interest
,
Devotionals
|
Comments Off

on Cheryl Smith: Why does God allow bad things to happen to good people?
Written by Staff on September 21, 2018 – 1:02 pm -
We are pleased to present the first feature by SGNScoops Magazine writer, Cheryl Smith, as she presents the "Inner Views of the Bontragers." We are thrilled to have Cheryl as part of the SGNScoops writing team. She enjoys Bluegrass and Appalachian music and brings a fresh look at gospel music from the mountains.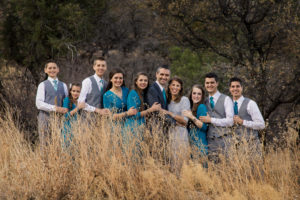 It is always such a blessing to come across families who are living for God together, and who are following him and his plan for their lives as a large family unit. When there is bluegrass music involved, it is an even bigger blessing. I am so grateful to be able to share the Inner Views of one such family with you, the Bontragers.

Cheryl: Please tell us about yourselves and your family.
Marlin and Becky Bontrager: Our parents taught us the value of hard work and strong family ties. We raised our family on a farm in rural Kalona, Iowa. We farm half of the year and travel singing and sharing God's Word the other half.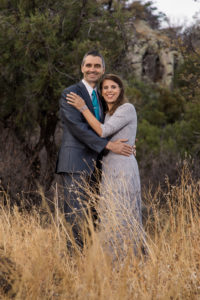 Cheryl:  How and when did the two of you meet?
Becky:  We casually met at a Bible school in Arkansas, then again with some mutual friends a year later, and once more at a conference in Ohio six months later. Total, we had spent probably three hours together, mostly with other friends, but through all this, God put it on Marlin's heart to go out on a date with me. So about two years after our first meeting, he came to Cincinnati (where I was working at a daycare) to take me out on a date.The rest is history…

Cheryl:  Will you each kindly share with us about your personal Christian testimony?  
Marlin: We both were raised in Christian homes. I was rebellious for my growing up years. I came to Christ at a revival meeting a few months before my 20th birthday.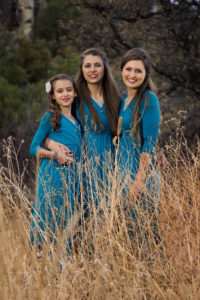 Becky: I asked God to save me when I was about 14. More recently, I have realized that God's salvation is free and complete without any help from me. My part is simply trusting him for salvation and then joyfully serving/obeying him every day of my life. It is always the work of the Holy Spirit that draws a person to Christ, but our parents, the church, and a loving home were all instrumental in bringing us to salvation. Surrendering one's life to Jesus Christ changes everything–it has affected our thoughts about birth control, how we raise our children, our finances, the way we spend our time, etc.

Cheryl:  Please share with us about your children and how God is working in and through their lives.  
Marlin and Becky: God has blessed us with 10 children. Each of them has asked God to save his or her soul. We have no greater joy than to see them walking in truth as they faithfully serve God in various ways. Four of them are now married, but the other six are still at home.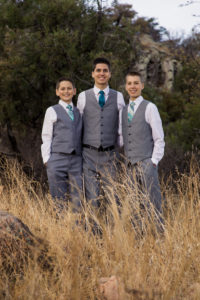 Cheryl:  What is your favorite part of having a large family?
Marlin and Becky: A strong family is an incredible witness in a broken society. There are countless benefits to having a large family, but I will only list a few. A large family can complete a large work project very quickly. Family businesses are more easy to run with family members living in the same household. We have the same schedule, can discuss schedule and work while we eat family meals, we take vacations together. We also can have a party without inviting anyone else to join us but when we do hospitality, and we do it a lot both on the road and at home, the preparation and work is shared.

Cheryl:  What is your advice to parents who want to raise their children in the nurture and admonition of the Lord?
Marlin and Becky:  Parents must build their homes on God's Word (Psalm 127.) Home discipleship is vitally important in raising and equipping our children. Deuteronomy 6 commands parents to teach their children as they "walk by the way, lie down, and rise up." Parents must also be willing to be different and to make hard choices in order to shepherd their families. Discernment is a must. Teach your children to love God, to love his Word, and to love those around them.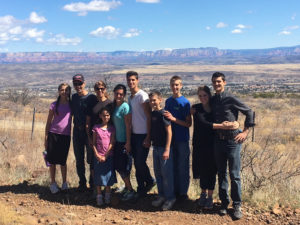 Cheryl:  How long have you been singing as a family, and how did God lead you to start this ministry?
Marlin and Becky: We have been traveling and singing for 13 years. We began when we were invited to participate in a Prison Crusade in South Carolina. After that first year, we did a few concerts at churches, and the ministry grew from there.

Cheryl:  Will each of you share about a dark time in your life and how the grace of God sustained you and saw you through such difficulty?
Becky:  For me personally, road life has some big challenges, the biggest being insomnia which seems to intensify when I get to bed late, eat certain foods, and am under stress, all of which seems to happen during concerts on the road. God's grace, again, as in His divine influence on my life and it's reflections in my life, has given me the strength to be joyful, to remember my words when singing most of the time, and to minister to others no matter how little sleep I get. I remember one lady who said, "It must be hard to live on the bus." Those kind, understanding words ministered healing and encouragement to my heart. There have also been many acts of kindness along the way–a basket of homemade lotions, etc.
Marlin: My father passed away when I was 18. Although I was an adult at the time, I think that has given me a greater compassion for the fatherless. And while I know death is final, I know there are many men who are living without fathers in the U.S. and I think that would be harder. Letters or text messages I have gotten from brothers or sisters in Christ (that) have encouraged me, have (also) encouraged me to do likewise.

Cheryl:  What is the best marital advice you have ever received?
Marlin and Becky:  An elderly couple at one of our concerts said: "Follow the Owner's Manual," the Bible, to have a good marriage. We also have learned a lot from the "Love and Respect" DVD series as well as many other books. We took each of our married children through the "Love and Respect" series before they got married.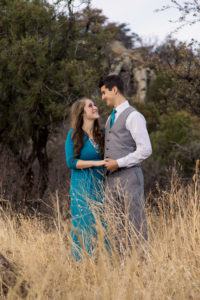 Cheryl:  How can we pray for you?
Marlin and Becky:  You can pray that we would continue to serve God in humility and faithfully follow no matter where He leads us.

A big thank you to Marlin and Becky for sharing their Inner Views here. Find out more at bontragerfamilysingers.com
First published on Homespun Devotions by Cheryl Smith. This feature has been condensed. For the full interview, read homespundevotions.com/2018/04/the-inner-views-of-marlin-becky.html
This feature was first published in the SGNScoops Magazine in June 2018.
More on Cheryl Smith….
Cheryl Smith describes herself as a "passionate disciple and follower of Jesus Christ." She says: "I am married to the sweetest, most patient man for over 30 years…Mama to one miracle son God sent to us after 12.5 years of infertility…Homeschool Teacher who learns way more than I ever teach.I love to spend time with my husband and son in the mountains, sing and play Bluegrass music, and write. I am so thankful for your visit and hope you will visit my blogs: homespundevotions.com/ and biblicalminimalism.com/ It is my goal to encourage you in your walk with Jesus and to inspire you to let go of this world for the sake of a higher call.  It is His call that I hope you hear. So compelling, so intense, so far above anything this world has to offer. It is the call His disciples heard as they went about a normal, ordinary day, fishing. It is a call they could not refuse. A call that caused them to drop everything they had and walk away from life as they knew it, without a backward glance. Can you hear it? Are you listening?"
Tags:
Bluegrass Gospel
,
Bontragers
,
Cheryl Smith
,
gospel music
,
SGNScoops Magazine
Posted in
announcements
,
artists
|
Comments Off

on Inner Views of The Bontragers: A Bluegrass family making music together