Written by Staff on July 9, 2019 – 3:33 pm -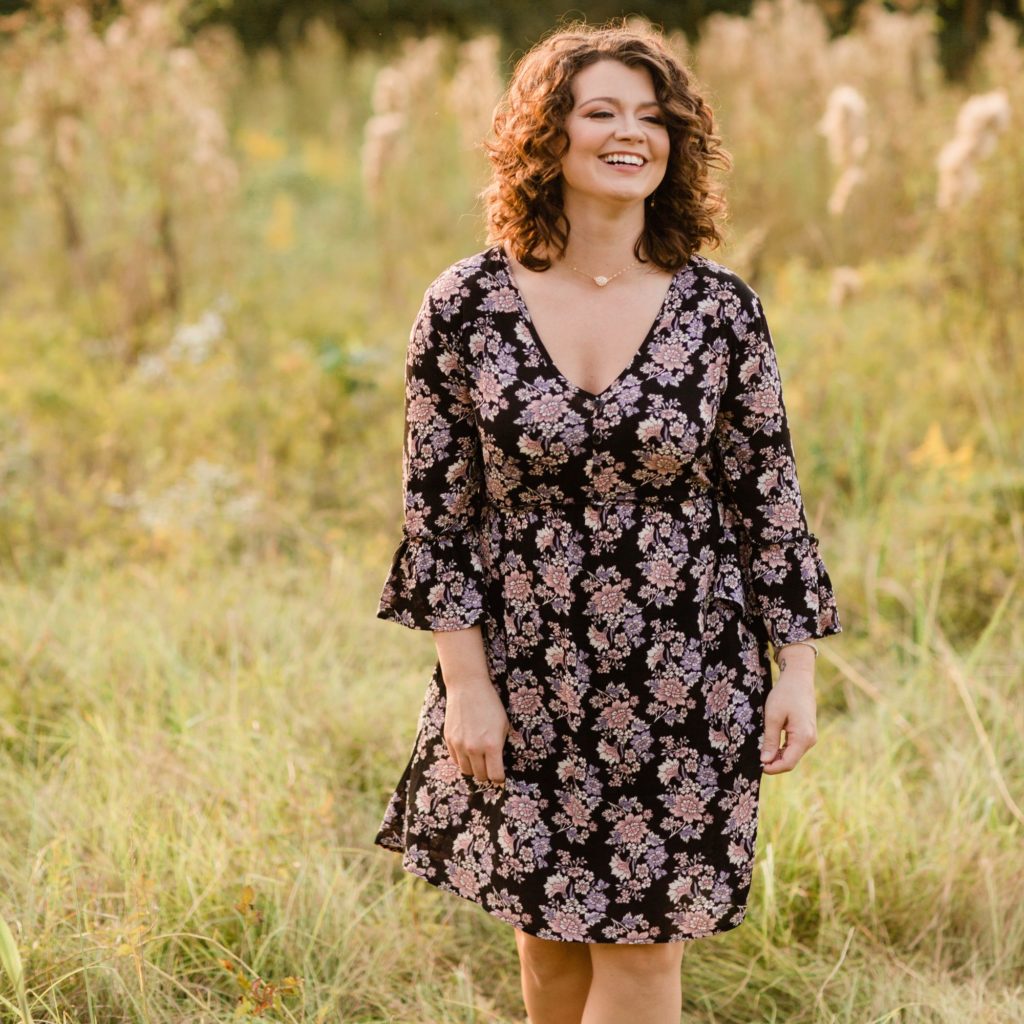 I Have Decided by Jessica Horton
"No turning back, no turning back"
When I was a child, I remember God being present in my life – even without a stable faith community. I was often lonely, so I would go and swing by myself. I remember loving to swing so much because when I looked up at the sky, I felt Him looking back at me.
I felt closest to Him during those times especially, and I sought out every opportunity to be near Him. He felt warm, and I knew He loved me.
As I grew older, I began to understand the importance of accepting His invitation to salvation, and when I was nine years old, I decided to follow Jesus.
There has been a lot of speculation about this song. Some theologians argue that to "decide" to follow Jesus doesn't allow the believer to fully understand that Jesus has already done the work of salvation and the gift is given as God's choice, not our own. I believe both thoughts are true.
God knows all things from the beginning of time to the end. He is the first to draw us to Himself – we don't make the first move. He knows every step we will take and knows every variation of choices in our minds. He sent His Son to redeem the world, He accepted the price as full payment for our sins, and His gift is free.
Yet, He created us with free will. He wants us to choose Him. If we had the choice between all the spoils of the Garden or a bite of the apple, He wants us to choose His amazing gift of abundance. He wants us to turn away from the things of this world and make a choice – "no turning back, no turning back."
The history of this beautiful song is one of absolute terror. In the moments that these words were breathed, the author was commanded to renounce his faith. "I have decided…"
The songwriter watched as the village chief of his Indian community murdered his two children while he watched. "Though none go with me…"
And just before this man of God was executed himself, he sang the words, "The world behind me…"
It is my prayer that we as disciples of Jesus will have this same measure of extraordinary faith, backed by the mighty strength of assurance and firm commitment.
Yes, God has already completed the work of salvation. He has already paid the price. But he is calling you and me to choose Him every day and every moment, and receive this incredible gift for ourselves.
Have you decided?
God,
Thank you for Your incredible gift to us. We know that we are nothing without You. Please help us to see the things that are not from you so that we can turn away from them. Give us the strength to choose You every opportunity that we get. Amen.
Scriptures:
Joshua 24:15
John 3:16
John 6:44
Matthew 7:13-14
Revelation 3:20
By Jessica Horton
Find out more about Jessica HERE on Facebook or HERE online.
Jessica Horton is a singer/songwriter from Columbus, MS. She was raised in classic country and gospel, and the soul and sound of these classics often find their way into her music. Her songs feature the acoustic guitar, dobro, mandolin, and other roots instruments. On stage, Jessica brings a live aspect to her show by playing guitar and including singable old-time hymns and gospel songs. Offstage, Jessica spends a lot of time with her husband, David and her church family. She serves as a worship leader and youth director at Shaeffer's Chapel United Methodist Church in Columbus, MS… (for more click here.)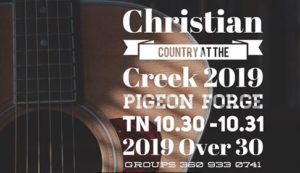 Jessica Horton will be appearing at Christian Country at the Creek, Oct. 30 – 31, 2019, in Pigeon Forge, Tenn. This is a sister event to the Creekside Gospel Music Convention.
For more information on the Christian Country at the Creek and the 2019 Creekside Gospel Music Convention, accommodations, VIP seating, and tickets, contact Rob Patz at 360-933-0741.
Read the June SGNScoops Magazine Online HERE
Download June SGNScoops Magazine On PDF
HERE
Find SGNScoops Magazine On Facebook
HERE
Listen To Todays Gospel Music
HERE
Tags:
Children's Devotionals
,
Christian Country Music
,
gospel music
,
Jessica Horton
Posted in
artists
,
Christian interest
,
special feature
,
Uncategorized
|
Comments Off

on "I Have Decided"– A Note From Jessica Horton
Written by SGN Scoops on February 13, 2013 – 7:45 pm -
Seattle: It's never too early to introduce your kids to a regular devotional routine or ways in which they can let their light shine in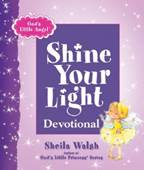 their daily lives. The Shine Your Light Devotional (Tommy Nelson/February 19, 2013/ISBN 978-1-4003-2069-1/$16.99) by renowned Bible teacher  Sheila Walsh allows parents to do just that. On February 26 at 8 PM EST/5 PM, Walsh will be hosting a webcast to connect with moms and highlight this new release.
 Young girls need to know that they can be bright, shining lights for God—and this new devotional will teach them to do so by thanking God, learning His Word, telling others about Him, and showing His love to everyone they meet.
More than 50 devotions help girls see that God wants us to learn about Him and to put His Word in action. Memory verses, prayers, "Shine Your Light" activities that focus on serving God each day, and devotional thoughts explore how little girls can be more like Jesus. With lots of sparkles and even more great biblical applications and encouragement, the Shine Your Light Devotional is sure to be a favorite part of a little girl's day.
"I wish I had understood when I was a young girl struggling with shame and self-doubt that God loved me just the way I was – that's what I want for the girls in our life," explains Walsh. "Let them grow up strong in the knowledge that they are Daughters of the King."
The Shine Your Light Devotional incorporates artwork from Walsh's latest series of God's Little Angel™ storybooks. These stories follow on the heels of Walsh's wildly successful God's Little Princess series, which has won the National Retailer's Choice Award twice and is the most popular Christian brand for young girls in the US.
During the February 26 interactive webcast, the audience can submit questions for Walsh to answer, join a live chat with other parents, and be eligible to win a variety of prizes, including copies of Shine Your Light.  Participants can join the webcast via the author's Facebook page or for those who do not have a Facebook account, the Litfuse Publicity Group website.
Tags:
Children's Devotionals
,
Childrens Ministries
,
Litfuse Publicity
,
Sheila Walsh
Posted in
announcements
|
Comments Off

on Bestselling Author Sheila Walsh to Host Webcast