Written by Staff on April 14, 2020 – 8:32 am -
Franklin, Tennessee (April 14, 2020) – Award-winning and Billboard charting singer/songwriter Sherry Anne is set to release her second children's book, 'Quiet Wyatt is a Riot!'. 
'Quiet Wyatt is a Riot!' follows the adventures of a little boy, Wyatt, as readers discover he has a knack for getting into funny, yet mischievous situations. The book officially releases in May and is currently available for pre-sale at SherryAnne.com, with other online outlets (Amazon, Barnes & Noble) available soon. Sherry Anne's first children's book, 'How Are Ya, Arya?', released in the fall of 2019. Both books were inspired by the author's niece and nephew and were illustrated by Chris Strange.
Sherry Anne commented on the inspiration for the books, "At a young age, my niece and nephew lost their mother to cancer and I wanted to write something uplifting to bring joy to them and other children." Both books were written for pre-school and elementary age children.
Sherry Anne produced a children's CD, 'Storytime with Sherry Anne' that contains favorite children's songs such as "Jesus Loves Me", "What A Friend We Have In Jesus", "Kumbaya" and "He's Got The Whole World In His Hand". Audio readings of both 'How Are Ya, Arya?' and 'Quiet Wyatt Is A Riot!', along with story enhancing sound effects are included on the CD.
####
ABOUT SHERRY ANNE: 
Born with a bilateral hearing and speech impairment, Sherry Anne endured bullying and other obstacles to achieve scholastic and athletic awards, a Doctorate of Chiropractic, and to become an elegant singer. Today, Sherry Anne is an award-winning recording artist and songwriter, inspirational speaker, and author  inspiring people of all ages with her message of faith, hope and joy. 
Her "Sherry Anne LIVE!" DVD was a 
Billboard Music Video Sales Chart Top 5
. The vocalist has recently appeared in concerts with
Bill Gaither
 and the Gaither Vocal Band and the Dove award-winning 
Triumphant Quartet
. She has also recently performed at 
Liberty University's Thomas Road Church
.
ABOUT MANSION ENTERTAINMENT: Mansion is a Nashville TN based record label with distribution through The Orchard (a division of Sony Music). Mansion has distributed artist projects in Southern Gospel such as the Sherry Anne LIVE! DVD (Top 5 Billboard Music Video chart), The Griffith Family, The Ark Encounter resident artist Steve Hess & Southern Salvation, Triumphant Quartet, Palmetto State and others, Bluegrass and Country Music genres including the GRAMMY Nominated 'Forever Changed' album by T. Graham Brown (Billboard Album Sales Top 100), "Because You Love Me" by T.G. Sheppard and 'A Bluegrass Tribute To George Jones' by GRAMMY Winner Brad Davis. Mansion has partnered with charting radio singles by Triumphant Quartet, Palmetto State Quartet, Brad Davis, Steve Hess & Southern Salvation, Sherry Anne, The Griffith Family, Tonja Rose and multiple other artists across many formats, including Praise & Worship and the Spanish Market. 
Did you know that you can receive the printed, full-color version of SGNScoops Magazine by subscription? Find out more 
HERE
.
Find SGNScoops Magazine On Facebook 
HERE.
You can download the latest edition of SGNScoops Magazine 
HERE.
Read the latest edition of SGNScoops Magazine online
HERE.
Listen To Today's Gospel Music
HERE
Tags:
Childrens books
,
Christian Books
,
Christian Music
,
gospel music
,
Sherry Anne
Posted in
announcements
,
artists
|
Comments Off

on Sherry Anne Releases Second Children's Book
Written by Staff on July 8, 2019 – 7:10 am -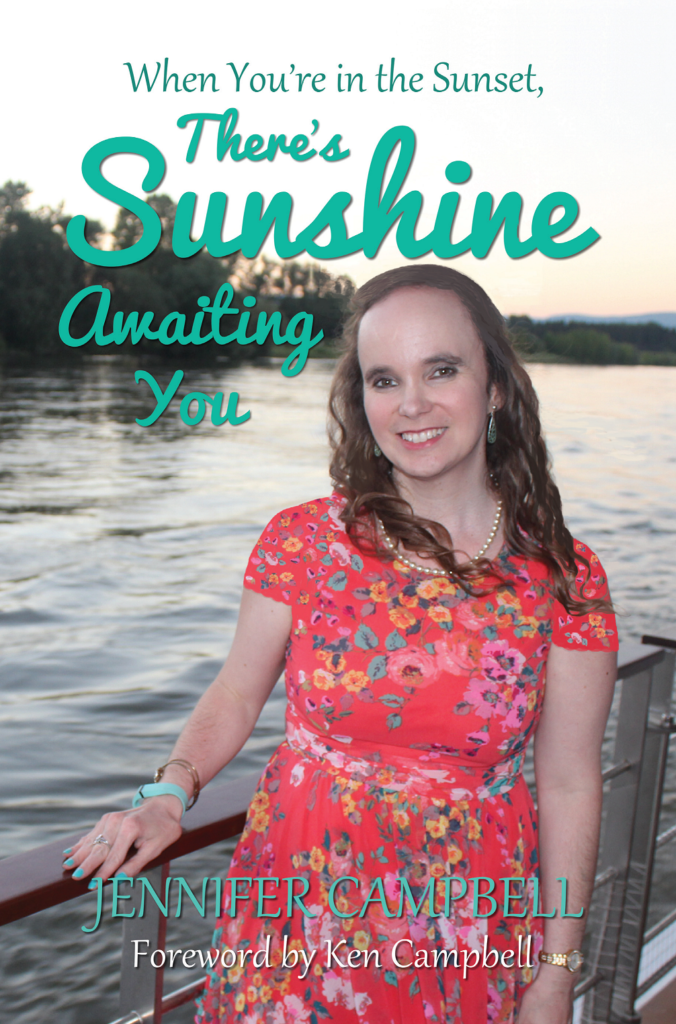 MCALPIN, Florida (July  2019) – Public school teacher, singer/songwriter, and host of the Be Encouraged webcast, Jennifer Joy Campbell, is excited to announce the publication of her very first book, When You're in the Sunset, There's Sunshine Awaiting You.
In this uplifting autobiography, Campbell writes from her heart, sharing childhood memories, life-threatening physical challenges, and the story behind her song, "There's Sunshine Awaiting You." The pages of this book contain motivational stories, detailing experiences in her dad's recording studio, trips to an orphanage in Central America, and even the time her family hosted a Russian general. Having traveled to over fifty countries, she takes readers on a journey to foreign lands. From lighthearted moments spent with her loving family to the deepest, darkest valleys of her life, the stories within this book are sure to encourage and inspire.
"To know Jennifer is to love her. She inspires me to become a better witness for the Lord. This honest, pure, heartfelt book is filled with wonderful stories and testimonies. It truly reveals Jennifer's sincere passion to be the hands and feet of Jesus Christ. She is a bright light in this world!" Karen Peck Gooch, Karen Peck & New River
"Jennifer has fully exposed her love for God, and her desire to spread the Gospel to every land. This book will certainly ignite a fresh love for God in you by sharing that love with all people." Terry Williams, Priority Worship; Director, Florida Worship Choir & Orchestra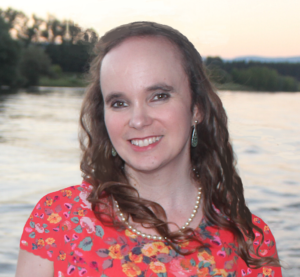 When You're in the Sunset, There's Sunshine Awaiting You is now available on Amazon in paperback and eBook editions. A free sample excerpt and a free mp3 download of Campbell's song, "There's Sunshine Awaiting You," is also available at www.jennifercampbell.net/sunshine.
More about Jennifer Joy Campbell:
Campbell was born and raised in the Sunshine State of Florida, where she and her father, Ken, share a home on their small family farm with their orange and white tabby cat, Morris. She is a talented writer, speaker, web designer, middle school educator, and host of the Be Encouraged webcast, viewed each week by thousands of people representing all parts of the globe.
Campbell is also a regular contributor to SGNScoops Magazine.
Read the June SGNScoops Magazine Online HERE
Download June SGNScoops Magazine On PDF
HERE
Find SGNScoops Magazine On Facebook
HERE
Listen To Todays Gospel Music
HERE
Tags:
Christian Authors
,
Christian Books
,
Christian living
,
Jennifer Campbell
,
Jennifer Joy Campbell
,
SGNScoops Magazine
Posted in
announcements
,
artists
|
Comments Off

on Announcing the Release of "When You're in the Sunset, There's Sunshine Awaiting You," by Jennifer Joy Campbell
Written by SGN Scoops on June 30, 2012 – 4:59 am -
NASHVILLE, Tenn.—Dove Award-winning singer/songwriter Nichole Nordeman offers a poignant and personal look at God's relentless pursuit of humanity with Love Story, due August 28 from Worthy Publishing.  Subtitled The Hand That Holds Us from the Garden to the Gates, Nordeman's first book traces God's unyielding mission from the beginning of time to rescue His beloved, in our most fragile and broken condition.
Based on the best-selling multi-artist recording, Music Inspired By The Story (EMI/WOW), which Nordeman co-wrote, Love Story exposes the humanity and more emotional underside of our most beloved biblical characters. Spanning Adam and Eve's painful choice in the garden, Abraham and Sarah's crawl through infertility, Mary's teenage journey as a young, unlikely mother, Paul's staggering encounter with Jesus on a dirt road, and the hope we cling to as we imagine His return.  Nordeman does not simply offer these stories from her own perspective, but bravely weaves her own life's fumbling and failures into each chapter, leaving these iconic men and women of the Bible looking less heroic and a little more human. Her poetic observations point ultimately to the all-consuming love of God for all of us.
"In every story and on every page, from the garden to the gates, I encountered God's people tucking His love into their satchels, sewing it into their robes, clutching it in fear, clawing at in anger, carving it into caves, collapsing into it, rejoicing, repenting, revising and rewriting their stories because they were…we are…so perfectly loved," says Nordeman.  "The Bible is the ultimate used book that's falling apart in perfect condition, much like its cast of characters. Love stories, all of them."
"If Nichole Nordeman weren't so curious, creative, clever, and convicted, our generation would be missing its finest songs and pages," said pastor and best-selling author Max Lucado.  "But she is curious, creative, clever, and convicted.  And since she is, you are holding a book that will blow the dust off an old faith and give structure to a young one.  Read it!"
Nichole Nordeman is a recording artist and songwriter for Sparrow Records/EMI Christian Music Group, with numerous #1 and Top 10 singles to her credit and cumulative CD sales of over one million.  A two-time Gospel Music Association winner for Female Vocalist of the Year, she has won a total of nine Dove Awards, including one recently as the lyricist on the best-selling album, Music Inspired By The Story.  She lives with her family in Tulsa, OK.  Connect with her on Twitter @nicholenordeman.
Worthy Publishing (www.worthypublishing.com), a division of Worthy Media, Inc., is a privately held company whose mission is helping people experience the heart of God. Worthy is an independent voice in Christian publishing, managing editorial, marketing, publicity, sales, and distribution from its home offices in Brentwood, TN. Worthy focuses on a boutique list of new books each year, crossing a broad spectrum of genres, including fiction, Bible study, current events, devotionals, biography, leadership, specialized Bibles, as well as spiritual and personal growth.
Love Story, a 224-page hardcover title, retails for $16.99 and will be distributed by EMI CMG.
For further information visit http://worthypublishing.com/books/Love-Story/ or www.turningpointpr.com.
Tags:
Christian Books
,
Contemporary Christian Music
,
EMI Christian Music Group
,
GMA Dove Awards
,
max lucado
,
Nicole Nordeman
,
Sparrow Records
Posted in
announcements
,
Christian interest
|
Comments Off

on NICHOLE NORDEMAN PENS POIGNANT, PERSONAL LOOK AT GOD'S LOVE STORY
Written by SGN Scoops on April 30, 2012 – 5:18 am -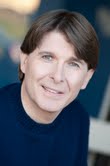 Actor/author Randall Franks finds his latest book in the reminiscing of his late mother.
In the valley below the Gravelly Spur Mountain, author Randall Franks spins the tales and adventures inspired for "A Mountain Pearl: Appalachian Reminiscing and Recipes," by his late mother – Pearl Franks.
"My mother was a wonderful storyteller," Randall said. "From my earliest bedtime stories, she mesmerized me with mountain legends, struggles for survival, leaving me often hanging waiting for what the next installment would hold."
Franks, who played "Officer Randy Goode" on the television series "In the Heat of the Night," shares stories spanning over a century of Appalachian reflections and experience much of it intertwined hopes and dreams in the almost fabled valley where the tales were spun from the people that called it home.
"In this book, I play tribute to my folks who came before and endured the hardships that came from carving a living out hills and hollers of the mountains," he said. "It reflects on my mother's life and the lessons she shared with me that she learned in that valley and applied to life when she left it." Read more »
Tags:
Bluegrass Music
,
Christian Books
,
Randall Franks
Posted in
announcements
,
Christian interest
|
Comments Off

on Actor Randall Franks finds "A Mountain Pearl" in his latest project
Written by SGN Scoops on September 27, 2011 – 4:18 am -
New book outlines strategies to integrate Christian faith into the workplace.
In a time when jobs are in short supply, Vice-president of Client Operations for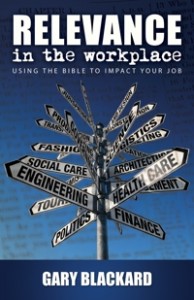 the Xerox Corporation, Gary Blackard, has just released a book that advocates the Bible as the best guide available for both employees and business owners to survive and thrive in a competitive job market.  Entitled Relevance in the Workplace: Using the Bible to impact your job (Intermedia), the book covers many areas related to business and employment success, using the Bible as the main resource.
As a long-time executive for Xerox, Blackard has over 20 years experience working with Fortune 100 companies across the globe, and is founder of Eagle Peak Leadership, a non-profit organization dedicated to helping business leaders in the U.S. and abroad integrate faith into their workplace.
"This is not a book just for leaders," says Blackard.  "This is a book that will help anyone who is employed become better at their jobs and teach them to use the principles of the Bible in every day interactions and decision-making.  If Christians work by the same principles they profess to believe, they can become indispensable to their employers. And likewise, when business owners apply those same principles, their businesses will have a greater chance of growing, even in a down economy."
Relevance in the Workplace covers various topics including how to perform better on the job using spiritual disciplines, how to incorporate the Bible into leadership roles, and something Blackard calls the CE6 principles that relate to the customer experience.  Blackard also makes the case that the Bible can help people be more creative in their jobs as well as lay a groundwork for strategic development in a company's overall direction.  Blackard uses an abundance of scriptures to back his thesis, and each chapter ends with discussion questions.
Blackard will be a special guest speaker for two Assembly of God District Men's Conferences in Baltimore and New York in October, and is also speaking at the Call2All Global Conference in southern California in November.  Plans are currently in the works by Eagle Peak Leadership to schedule several "Relevance" conferences in select cities beginning in 2012.
"The truth is, most churches don't specifically address how Christians should conduct themselves in their places of work," says Blackard.  "It should be a natural process for a Christian to integrate their faith into their vocations, but many are timid or simply don't know how.  I have seen remarkable things happen when Christians learn to apply their faith in the marketplace."
Relevance in the Workplace is available in print and ebook format via Amazon and Barnes & Noble. For more information, visit www.EaglePeak.org
Tags:
Christian Books
,
Eagle Peak Leadership
,
Gary Blackard
,
Market Place Evangelism
,
Xerox Corporation
Posted in
Christian interest
|
Comments Off

on Xerox executive believes the answer to employment crisis lies in the Bible
Written by SGN Scoops on July 24, 2011 – 8:04 pm -

D. Keith Jones, Senior Pastor of Rock Pointe Church in Fort Oglethorpe, GA has released his second book entitled "Sheriff Adonia- The Showdown at Rock Pointe."  Sheriff Adonia was published by Foresight Publishing and is a story about a young man trying to stay one step ahead of the law, a shattered past and a stranger that is relentless in pursuing him.  The setting is the Old West, back in the 1800's.  "Sheriff Adonia" is action filled, romantic, mysterious and Christian! 
"This story was given to me by God in the middle of the night last October.  In addition to being an interesting story, I hope and pray the reader discovers a new perspective about God, forgiveness and harboring anger.  I pray that after reading the book someone will think about their own relationship with God and consider the option of surrendering their own life to Him."- D. Keith Jones
"It was such great fun to have a small part of working with Pastor Keith on this book!  He is an exceptional and creative writer. 'Sheriff Adonia- Show-down at Rock Pointe'  is action packed from page one and is bound to strike at every emotion keeping the reader on the edge of their seat with tissue in hand!  I'm convinced many hearts will be moved and lives transformed with Pastor Keith's new literary work of art!" – Rhonda Frye Music Ministries
Tags:
Christian Books
,
Christian Reading
,
Foresight Publishing
,
Pastor Keith Jones
,
Rhonda Frye
,
Rock Pointe Church
Posted in
christian entertainment
,
Christian interest
|
Comments Off

on Pastor D. Keith Jones Releases New Book
Written by SGN Scoops on July 18, 2011 – 8:43 am -
NASHVILLE /Christian Newswire/ — From more than 20 years in the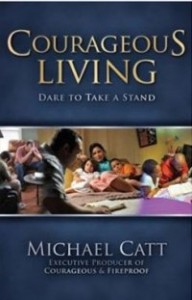 pulpit, Sherwood Baptist Church Senior Pastor Michael Catt calls godly fathers "an endangered species."   His response includes a challenging new book, Courageous Living–Dare to Take a Stand, launching September 2011.
 
"I'm asking God to give His men the tenacity that seems strangely lacking in this hour," Catt said. "Caleb was an old man when he said, 'Give me this mountain.' Samuel was a young man when he heard from God. I ask God to use this book to call men from every generation to new courage."
KEY IDEAS:
·         As headlines declare "The End of Men," Sherwood Church senior pastor and executive film producer Michael Catt issues a call to "man up"
·         From Abraham to Paul, certain men in the Bible model courageous living
·         Courageous lives result from relationship with God and knowledge of His word
 
Tags:
B&P Publishing Group
,
Christian Authors
,
Christian Books
,
Christian Film
,
christian films
,
Courageous Living
,
Facing the Giants
,
Fireproof
,
flywheel
,
LifeWay Christian Resources
,
Pastor Michael Catt
,
Sherwood Baptist Church
Posted in
Christian interest
|
Comments Off

on Sherwood Senior Pastor Michael Catt Calls for 'Courageous Living'
Written by Rhonda on September 8, 2010 – 4:21 am -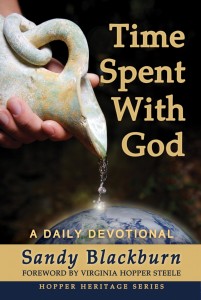 MADISON, NC – America's Favorite Family of Gospel Music, The Hoppers, is proud to announce the establishment of the Hopper Heritage Series, a long-term family commitment to publishing extraordinary Christian book titles and materials that encourage, inspire and energize believers in Christ.
According to the group's founder, Claude Hopper, the first of the series—Time Spent With God—will be nationally released Sept. 12th – 18th, at their booth at the National Quartet Convention (NQC), Kentucky Fair & Expo Center, Louisville, KY.
Time Spent With God is a "thoughtful and moving daily devotional," penned by North Carolina author and speaker Sandy Blackburn. Virginia Hopper Steele, Claude Hopper's sister, wrote the book's foreword.
"The Lord has given Sandy Blackburn one of His most gracious gifts," said Virginia in the foreword, "by enabling her to write about everyday happenings in life. God has taught her through the insights of everyday life experiences—and through the study of the Scriptures—and from her heart and hand flow wonderful writings that will both inspire and encourage others."
Claude describes the book as being Biblically-sound, thought-provoking and uplifting, adding that the group's goal, through this new literary effort, is to encourage believers, while reaching out to others with the Good News.
Current plans are to include the launch of a new book title each year, as part of the Hopper Heritage Series.
After its release at NQC, the book, Time Spent With God, will be available at the Hoppers' appearances across the country and overseas, and for sale on their website, www.thehoppers.com.
All proceeds derived from Time Spent With God will be applied to the Hopper Heritage Foundation, a non-profit organization dedicated to encouraging, supporting and celebrating Southern Gospel music and contributing to the education of a new generation of Christian leaders.
 For more info on the NQC, see www.natqc.com.
Additional information:
Time Spent With God
Author: Sandy Blackburn
Foreword by Virginia Hopper Steele, sister of Claude Hopper,
founder and manager of The Hoppers
 
Softcover, 232 pages
ISBN: 978-0-9824939-8-4
Retail $16.00
 
"A powerful collection of writings that will both encourage and inspire."
— Connie Hopper, The Hoppers
 
"Time Spent With God will surely take you on an intimate spiritual journey. We encourage you to get onboard."
— Claude Hopper, The Hoppers
Tags:
Christian Books
,
Claude Hopper
,
Hopper Heritage Series
,
Sandy blackburn
,
The Hoppers
,
Virginia Hopper Steele
Posted in
Christian interest
|
Comments Off

on Hoppers announce new literary series and the launch of book, "Time Spent With God"