Written by Staff on September 29, 2014 – 8:50 am -
Three-Day Faith Film Fest Launches
October 9
with Event At Area Studio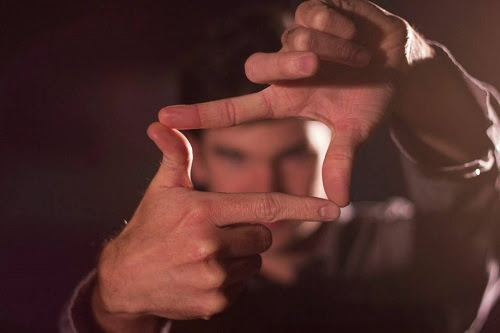 Nashville's Christian Television Network station WHTN is sponsoring a unique times filmmaking competition which kicks off

October 9

.
NASHVILLE, Tenn. (September 23, 2014) –
Nashville's Christian Television Network station, WHTN, has announced a unique timed filmmaking competition aimed at encouraging filmmakers to create short films centered on the Bible and the Christian walk. The 3-Day Faith Film Fest (3DAY FFF) launches at
6 p.m. October 9
at a "Starting Gate" event held at WHTN in Mt. Juliet.
Filmmakers of all levels are invited to participate in the contest, which gives participants three days to write, produce and edit films that center on selected scripturalprinciples. Each team will have 72 hours in total, beginning at the "Starting Gate" event, to complete the productions from beginning to end.
True to the style of timed film competitions, a set of secret parameters will be revealed at the beginning of the competition. The most important of these parameters will be a passage of scripture assigned to each team, some aspect of which must serve as the focal point of their film.
To qualify for awards and prizes, the films must be turned in by 
6 p.m. C.T. Sunday, October 12
 at the WHTN studios.
All entries will be screened Wednesday, October 17 at the Capitol Theater in Lebanon, Tenn. Awards include production equipment and television air time.
About Christian Television Network and WHTN:
Bob D'Andrea, founder and president of Christian Television Network (CTN), started the network with a passion for Christian television in 1979. He launched each of the CTN stations with the following sign-on: "Jesus Christ, the Son of the living God, is the one to whom this television station is dedicated."
CTN's mission is to bring positive Christian programming with unique and wholesome values with award-winning programs reaching individuals and families, spanning all socio-economic boundaries and providing them with the best in Christian television today.
WHTN, the Nashville CTN studio, began broadcasting in June 1986. For more information, visit ctntv.org.
Tags:
christian films
,
Christian television network
,
Filmmaking Competition
Posted in
announcements
|
Comments Off

on NASHVILLE CHRISTIAN TV STATION WHTN SPONSORS UNIQUE FILMMAKING COMPETITION
Written by SGN Scoops on February 4, 2014 – 2:57 pm -
The Judy Nelon Group, (Nashville, TN) Jason Crabb – multi award-winning vocalist, songwriter, author, actor and television personality – has contributed the title song to Finding Faith, a feature film, available on DVD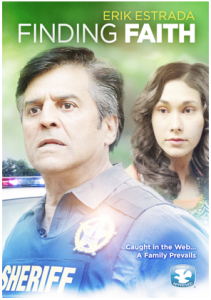 today at Walmart, Amazon.com and other retailers.
Erik Estrada (The Cross and the Switchblade, "CHiPs") stars in this powerful story, inspired by actual events. The Garretts are a model family for their church and community, but when an online predator abducts 14-year-old Faith Garrett (Stephanie Bettcher), their faith is pushed to the breaking point. The desperate search for Faith brings her family, church, and community to their knees, threatening to either tear them apart or strengthen their faith as never before.
From Sheriff Mike Brown (Internet Crimes Against Children Task Force) comes a compelling faith-based film about Internet safety every family needs to watch together.
Additionally, Crabb has partnered with the 
Safe Surfin' Foundation
 to create awareness about Internet crimes involving children and was recently honored as an Honorary Deputy by Sheriff Mike Brown of the foundation. 
Safe Surfin'
 works with the U.S. Department of Justice, school systems, public libraries that offer Internet access, law enforcement agencies, and corporate sponsors to expand its educational outreach. Crabb joins an elite roster of celebrities and national spokespersons including 
Jeremy Piven, Shaquille O'Neal, Kathy Ireland
 and others. For more information about 
Safe Surfin',
  visit 
www.SafeSurfin.org
Finding Faith is distributed by EONE Films and is available at Walmart, Amazon.com and other retailers.
ABOUT JASON CRABB
Jason Crabb is one of the most highly respected, versatile and talented artists to ever grace a stage. His soulful, heartfelt vocals have made him a critics' pick and a fan favorite on stages ranging from "The Grand Ole Opry" and the Brooklyn Tabernacle to arena platforms. Crabb is the reigning GMA Dove Awards' Artist of the Year and Male Vocalist of the Year and currently holds seventeen Dove Awards. With a string of number one hits and chart-topping singles, a tour schedule of over 150 dates annually, and ongoing high-profile TV appearances, this vocal powerhouse's talent is topped only by his genuine personality and concern for others. Love Is Stronger, his latest release, arrived onto the musical landscape with critical acclaim. Produced by musical heavyweights – Ed Cash (Chris Tomlin,) Jay DeMarcus (Rascal Flatts) and Wayne Haun (Celine Dion) – the 11-track project features Jason at his very best and garnered attention from Entertainment Tonight, The Associated Press, FOX News, AOL Music, The Boot, CCM Magazine, New Release Tuesday and more. Jason lives with his wife Shellye, and daughters Emma and Ashleigh just outside of Nashville, TN.
Tags:
christian films
,
Erik Estrada
,
Finding Faith
,
Jason Crabb
,
Jeremy Piven
,
Kathy Ireland
,
Safe Surfin'
,
Shaquille O'Neal
,
Sheriff Mike Brown
,
Southern Gospel News
,
Stephanie Bettcher
Posted in
announcements
|
Comments Off

on JASON CRABB CONTRIBUTES TITLE SONG TO FILM, FINDING FAITH, AVAILABLE TODAY ON DVD!
Written by SGN Scoops on July 18, 2011 – 8:43 am -
NASHVILLE /Christian Newswire/ — From more than 20 years in the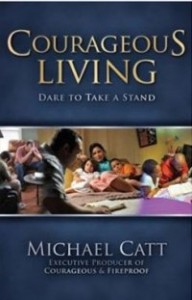 pulpit, Sherwood Baptist Church Senior Pastor Michael Catt calls godly fathers "an endangered species."   His response includes a challenging new book, Courageous Living–Dare to Take a Stand, launching September 2011.
 
"I'm asking God to give His men the tenacity that seems strangely lacking in this hour," Catt said. "Caleb was an old man when he said, 'Give me this mountain.' Samuel was a young man when he heard from God. I ask God to use this book to call men from every generation to new courage."
KEY IDEAS:
·         As headlines declare "The End of Men," Sherwood Church senior pastor and executive film producer Michael Catt issues a call to "man up"
·         From Abraham to Paul, certain men in the Bible model courageous living
·         Courageous lives result from relationship with God and knowledge of His word
 
Tags:
B&P Publishing Group
,
Christian Authors
,
Christian Books
,
Christian Film
,
christian films
,
Courageous Living
,
Facing the Giants
,
Fireproof
,
flywheel
,
LifeWay Christian Resources
,
Pastor Michael Catt
,
Sherwood Baptist Church
Posted in
Christian interest
|
Comments Off

on Sherwood Senior Pastor Michael Catt Calls for 'Courageous Living'