Written by Staff on August 2, 2020 – 6:52 am -
By Jantina Baksteen
For this edition of Beyond the Song, I got in contact with Sarah Davison of popular Christian Country and Gospel band, HighRoad. Other members include: Kristen Bearfield, Kinsey Rose, and Lauren Conklin.
Jantina Baksteen: Please introduce yourselves to the readers of SGNScoops.
Sarah Davison: My name is Sarah Davison and I am the leader of the group, High Road. We are based in Nashville and we play mandolin, fiddle, piano and guitar, and write gospel music. We love traveling and just getting to share Jesus with folks all over the world.
JB: When and how did the group HighRoad start?
SD: HighRoad was started several years ago just as a piano/fiddle duo playing hymns and it's grown today to include four of us! We just really enjoy getting to play music together.
JB: Next to singing, you all play a number of instruments. What instruments do you play?
SD: We all play different instruments and have so much fun. I play the piano and then dabble with other instruments like the dulcimer. Between us all, we have mandolin, fiddle, guitar, viola, and banjo.
JB: Do you all have musical backgrounds?
SD: We all grew up loving music and knew we wanted to pursue it from a young age. I grew up singing and playing old country and gospel and even ragtime with my dad, and my grandma taught me a lot of what I learned on the piano. I also took lessons before studying piano performance as my major at Belmont. Writing songs, singing, and playing has all been a part of our lives as long as we can remember.
JB: Who are your musical influences?
SD: My biggest music influences were the folks I was surrounded by as a youngster. My dad always was playing records in the house from the Nitty Gritty Dirt Band, Patty Loveless, and Ricky Skaggs. My great aunt and grandma would back up the Blackwoods in the 40s-50s when they came to KFNF Radio station in Shenandoah, Iowa to sing.  So grandma knew all the old hymns from the radio hymnal.
JB: Do your write all your music yourself?
SD: We write the majority of the songs ourselves, yes. Our latest album has ten songs and we wrote, or co-wrote, six of them. We had to include an old hymn because we just love the old songs a lot too!
JB: You have a recent song out called "Nothing At All." Please tell us about that.
SD: This song is about how everything in this world is just going to pass away in time, but Jesus is the same every day. You can fill your life with things that don't matter in the end – and its easy to do! But someday, all we are going to have is Jesus and He is what really matters in every part of our life!
JB: How does this message relate to you personally?
SD: I think sometimes I worry about what the future holds, and especially right now, we don't know what the next few months is going to look like. When is all the craziness going to be over? I don't have the answers, but Jesus does, and I know He has us all in the palm of His hand. So as long as we have Jesus we have hope!
JB: You have performed in many different places. Can you share something about that?
SD: We have loved getting to travel and meet people from all over the world. One of my favorite places to go is Norway, and Alaska, we plan on going back to both those places again this year. This will be our seventh year in Alaska, and we go up with the Baptist Mission Association and go play at church plants throughout the state. We have seen some gorgeous scenery up there!
JB: Do you have a personal testimony to share that could be of help to some one reading this?
SD: Right now, what the Lord has been teaching me most recently, is to trust His timing and His perfect plan. I tend to try to figure stuff out immediately and plan, and that's just not how He works!  Trusting God can be really tough sometimes but we have to lean on Him, and rest assured that His plan is good for us all!
JB: What encouraging message would you like to share now the whole world is in time of crisis through the Coronavirus?
SD: I think that right now is a time where God has really called His church to be the hands and feet of Christ. Just a few (months) ago, a tornado tore through my neighborhood in Nashville, and two weeks later all the dates got cancelled for many artists. We just have to remember that as long as we live on earth, its a fallen place and tough times are going to happen, but God is good, literally, all the time. We have been set apart and now is the time for the church to truly become the church without walls and a ceiling. God's people must reach out and show hurting people the love of God, so we can make a difference in a time when the people around us really need it the most. So go make someone's day a little brighter. Like the old hymn says, "Brighten the corner where you are!"
We hope you enjoy the song "Nothing at All" by HighRoad:
Thank you Sarah for sharing you ministry with SGNScoops. We pray that HighRoad will continue to be a  blessing.
You can find HighRoad on the web by following the links below:
https://www.facebook.com/HIGHROADNASH/
Did you know that you can receive the printed, full-color version of SGNScoops Magazine by subscription? Find out more 
HERE
.
Find SGNScoops Magazine On Facebook 
HERE.
You can download the latest edition of SGNScoops Magazine 
HERE.
Read the latest edition of SGNScoops Magazine online
HERE
.
Tags:
christian country
,
Coronavirus
,
gospel music
,
HighRoad
,
Kinsey Rose
,
Kristen Bearfield
,
Lauren Conklin
,
Sarah Davison
Posted in
artists
,
Beyond the Song
|
Comments Off

on Beyond the Song: HighRoad sings "Nothing At All"
Written by Staff on July 28, 2020 – 12:42 pm -
The wonderful Erwin family who most of you have heard on the radio, have been hit by the corona virus.
Yesterday, Tiffany Erwin posted on Facebook:
I am absolutely BLOWN AWAY by the love, support and MANY PRAYERS that have been spoken for our family. My mom tested positive on Tuesday for COVID, then Kris went on Tuesday and tested negative. So, Dennis and Katie went Tuesday night and tested positive. All had symptoms, so they said to assume Kris has a false negative. Everyone was doing ok, till yesterday. It started with Kris waking up with fever and trouble breathing. Once his "episodes" were over mom called my sister in her room later with the same thing going on. She probably should have gone to the hospital, but doesn't want to be alone (and I understand that). However, if she has to, we will have to do it. For now, we made it through the night. All seems quiet for now. My sister is taking care of us all, as I can't leave my room (which is an excruciating, helpless feeling), and is exhausted. She got tested on Saturday, but we haven't heard anything yet. Just as you think of it, pray for our family and so many others that are fighting this CRAZY VIRUS!! It IS REAL!! If you got a light case, THANK GOD…it's not all that way!! Masks are a joke till it hits your family and loved ones…then it changes your mind. Thank you for the prayers!! Trust me, I've had a lot of time on my hands to pray for you too. God will get us through this according to His Perfect Will!! Love you all!!
Earlier today,Tiffany posted an update:
Hey everyone!! Just an update…Everything is quiet right now around here…guess that's a good thing!!?? For those that have sent advice and information…y'all are AWESOME!! Trust me, we've seen and heard it all. WE are doing the vitamin regimen (zinc, Calcium & B3, etc) and have for a while. 3 of the 4 have been given the Hydroxychloriquin (sp?) and z-pak. We are diffusing oils, drinking lemon, ginger, turmeric, honey, etc….trying to do it all, in hopes that something will work and keep things calm around here. Sunday was rough, yesterday was calm (not well, but calm)…today…ONLY GOD KNOWS!! This is truly a "roller coaster" ride. Up one day and down the next. (sometimes it's literally up one hour & down the next)! I truly believe, the only thing we know is that, WE DON'T KNOW! We are trusting the LORD and in the prayers of HIS PEOPLE!! (SIDE NOTE: Now, if you talk to Dennis, he says everyone is fine…and I truly love that man…but he literally travels from the room he's sleeping in, to the office, and is pretty much taking care of himself. He has had it very mild, so far, yet sleeps all but about 6-7 hours a day…so he's far from "normal". Plus he's not going CRAZY to get out of the house, and he has NOT stayed in one day since this stuff hit months ago…so he's far from "normal". He's definitely a NOMAD…but this virus has stopped that pretty abruptly.)
I'm thanking God today for another day to live for HIM, a family that is still around me (though I can't see them) and for a host of friends that care!!! WOW…we are BLESSED beyond what we deserve!! I pray you all stay safe and take this virus seriously!! Don't buy in to the hysteria…but use your BRAINS!! I fully realize our FAITH & TRUST is in the LORD; however, that SAME GOD gave you a BRAIN!!! USE IT!! Love y'all!!
Please pray for all of the Erwins.
Tags:
Coronavirus
,
COVID-19
,
Erwins
,
gospel music
,
Prayer
,
Southern Gospel Music
Posted in
announcements
,
artists
|
Comments Off

on Erwins struck by COVID-19
Written by Staff on April 16, 2020 – 11:21 am -
Once again, fear has struck not only our country, the United States, but also other countries all across the world. Again, all over the world,  people have been thrown into chaotic situations with their very lives at stake. The worry over their future has left them looking up with outstretched arms, with a show of trouble, stress, perplexity and despair.
Second Timothy chapter 1, verse 7, has been quoted, tweeted, posted on Facebook and preached about for several weeks.
I ask the readers: "Are you living in fear, or are you walking by faith?"
Yes, God has not given us a spirit of fear, but of power, and love, and a sound mind. I believe that with every part of me, but deep down inside, there is that thing called fear that is still alive and well and still pops its ugly head up.
It still knows that it has the power to do so, thus robbing its victims of the peace of God that passes all understanding.
So, where does this leave the children of God during this time in our lives?
I really feel that if it leaves us in a great position to let the love of God, his power, his grace, and his mercy, be known more now than ever before.
It is time for this treasure that is embodied in these earthen vessels, and the gift of God, to be stirred up. We must get ahold of our faith and realize that we have not been forsaken, nor will we ever be.
We must know that even though we have been cast down and thrown to the ground, we have not been destroyed. The destroyer, Satan, has no power over the child of the living God nor will he ever have that power!
Child of God, carry your salvation and safety with glory in your soul, so that the Lord Jesus is seen and known in every part of your life. Choose your faith over your fears and keep marching on through this world in the power of almighty God.
In the words of Matthew West, "We are almost home!" And always remember that he is the God who stays!  
CHARLES A. BIGGS
Assistant Pastor
Oakland Avenue Baptist Church
2823 East Oakland Avenue
Johnson City, Tennessee 37601
www.oaklandavebaptist.com
Be encouraged! Read the latest issue of the SGNScoops Magazine HERE.
Download SGNScoops Magazine PDF 
Here
Find SGNScoops Magazine On Facebook 
Here
Listen To Today's Gospel Music 
Here
Tags:
Charles A. Biggs
,
Christian living
,
Coronavirus
,
COVID-19
,
Faith over Fear
Posted in
Christian interest
,
exclusive report
|
Comments Off

on Pastor Charles A. Biggs: Faith over Fear
Written by Staff on April 3, 2020 – 11:59 am -
-PRAY, SHARE & GIVE-
Bill Bailey, pastor of Happy Gospel Church in Bradenton, Florida, and  promoter of Southern gospel concerts for many years, has begun a fund to help Southern Gospel artists who are struggling financially due to the Coronavirus pandemic. Many venues are closed and concerts are postponed or cancelled because of the need for isolation and physical distancing. Many states in America have limited the number of people that can gather in one place. All these issues have affected artists greatly and Bill Bailey would like fans to give back. He has set up an online fund HERE.
Bill posts the following on Facebook:
The coronavirus pandemic is having a major effect on our Southern gospel family. Many concerts are currently being cancelled or rescheduled, leaving a devastating impact on artists and their families. These artists are full time and depend on their income for their livelihood. The objective of this campaign is to raise awareness and support for these artists and their families. 100% of the proceeds will go to those artists' families affected.
Please watch the following video for more information:
Here's our three-fold strategy:
1. Please PRAY! "…the effectual fervent prayer of a righteous man availeth much." – James 5:16
2. Please SHARE! "For we are laborers together with God…" – I Cor 3:9
3. Please GIVE! "Every man according as he purposeth in his heart; so let him give, not grudgingly, or of necessity: for God loveth a cheerful giver." – I Cor 9:7
Thank you for watching the video and responding!
Sincerely,
Pastor Bill Bailey
http://www.happygospelchurch.com
http://www.billbaileyconcerts.com
(941) 756-6942
Special thanks to Bill Bailey for creating a place for the many fans and listeners to give back to these artists who give so much!
Give HERE.
Did you know that you can receive the printed, full-color version of SGNScoops Magazine by subscription? Find out more 
HERE
.
Find SGNScoops Magazine On Facebook 
HERE.
You can download the latest edition of SGNScoops Magazine 
HERE.
Read the latest edition of SGNScoops Magazine online
HERE.
Tags:
Bill Bailey
,
Coronavirus
,
COVID-19
,
gospel music
,
Pandemic
,
Southern Gospel Music
,
Southern Gospel Relief Fund
Posted in
announcements
,
artists
|
Comments Off

on BILL BAILEY SETS UP SOUTHERN GOSPEL ARTIST RELIEF FUND
Written by Staff on March 23, 2020 – 12:06 pm -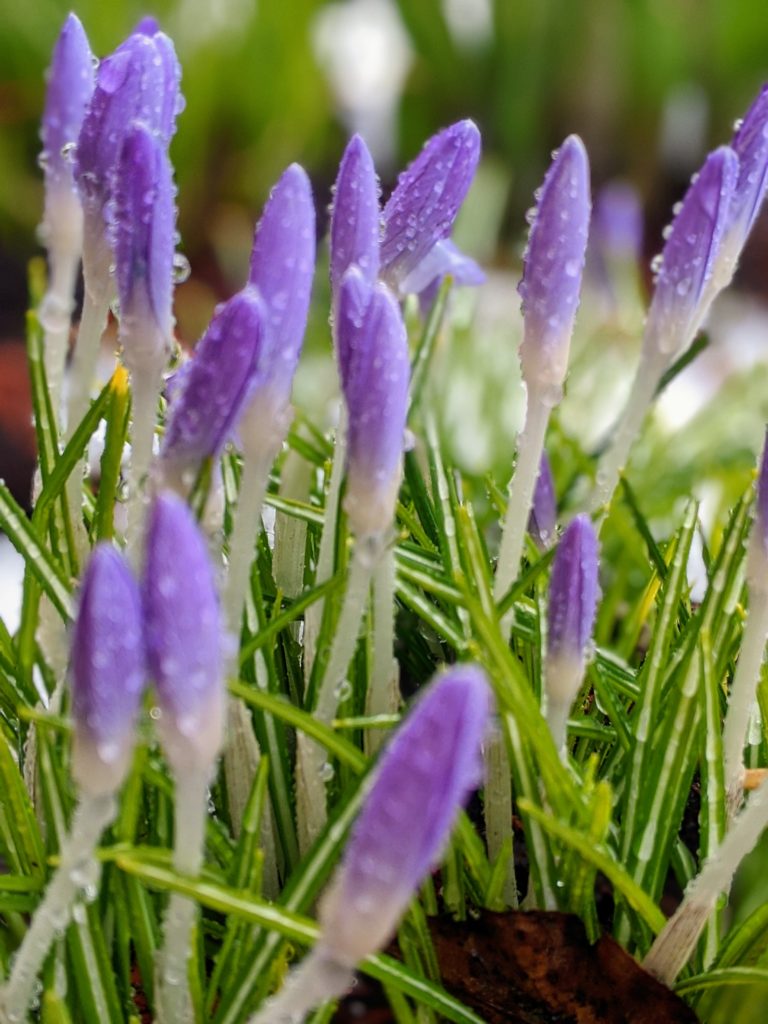 2020 March SGNScoops Magazine – Editor's Last Word by Lorraine Walker
March is here with warmer winds and brighter sunshine, and much-needed rain. It seems like every March is different, but most people just want spring to begin. We are looking forward to a new season here at SGNScoops. I think I speak for all of my northern friends when I say that we've had enough snow! But as these pictures indicate, March gives us an in-between month of flowers and snow, expectation and waiting.
We are thrilled to bring March in like a lion as the saying goes, with a cover story on our friends the Browders who are celebrating 30 years of ministry. Thanks so much to Justin Gilmore who worked with me on this cover project. We so appreciate the authenticity of this family. 
We hope you have thoroughly read through each of the features. Canaan Cauffman, Exodus, Tanya Rose, Kenny Smith, and so many others. It was a pleasure to highlight Paul Heil on his 40th anniversary in radio ministry. Thanks as well to Dixie Phillips for introducing us to Sammy Ward, and Bill Dykes for introducing us to one of his favorite pastors, Dr. Keen. 
Be sure to check the back of the magazine to find out more about each of our contributors this month. Writers may change from month to month, but we always strive to give you the highest quality, and the best delivery of the gospel of Jesus Christ. Thanks to Lyndsey Chandler, Rob Patz, Vonda Armstrong, Robert York, Jantina Baksteen, and Les Butler. Special thanks also goes to my proofreader and general right hand, Joan Walker. And we so appreciate the people who make everything beautiful: Stephanie Kelley, Staci Schwager, and Pete Schwager.
Since Easter doesn't fall in March this year, the whole month seems to be waiting in expectation for the event. For those who celebrate Lent, or for any who may decide to commemorate this time of year in any special way, each day is a reminder of how much Jesus did for us. The days leading up to the cross, the events taking place as recorded in the Gospels, all of this happened as Jesus must have been in some way preparing himself for what lay ahead. And yet, he was fully present with every event. He knew that the horrible death was just around the corner, signaling the end to his earthly walk. But we never see where he is walking away from ministry or letting the shadow of what was ahead hang heavy over his heart. He was in between the wedding at Cana and the glorious Resurrection, yet he never dwelt on either, according to scripture. He told his disciples what would happen, but he never told them to leave him alone so he could wallow in self-pity.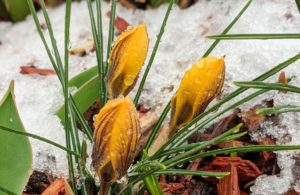 Many of us are in between two events. Maybe we are between something very happy and yet we know there is something on the horizon, such as the death of a loved one. Perhaps you were in a good state of health, and now you are suffering, though you know at some point in the future you will be whole again. How are you handling this in between portions of life? Are you hiding, wallowing, or lashing out in anger? Or are you using this time to touch other people?
My prayer for you and myself, is that we use each day as a gift from God, and use the gifts that he has given to us, to bless others around us. Let's not forget to pray for others. Let's make each day count for him no matter where we are on our path to victory.
Editor's note: This article was written prior to the onset of the Coronavirus in North America. Are you in isolation because of COVID-19? You too are in the "in-between," forced to take time to stop and be aware of what is around you. Don't waste the time: God wants to talk to you, to let you know that he is the source of all peace and hope, and to calm you with the truth of his love. Spend time with him and also pray for others during this time that they might know his peace.
By Lorraine Walker
First published by SGNScoops Magazine in March 2020
Tags:
Browders
,
Canaan Cauffman
,
Coronavirus
,
COVID-19
,
Editor's Last Word
,
Exodus
,
gospel music
,
Kenny Smith
,
Lorraine Walker
,
SGNScoops Magazine
,
Southern Gospel Music
,
Spring. Easter
,
Tanya Rose
Posted in
artists
,
sgn scoops magazine
|
Comments Off

on Lorraine Walker: the in-between month of March