Written by SGN Scoops on September 7, 2012 – 5:53 am -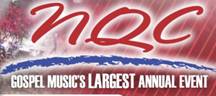 Louisville, KY
– The 55th Annual National Quartet Convention officially kicks off on Sunday evening in Louisville at the Kentucky Fair & Expo Center. The event is expected to bring more than 40,000 people to the city for Southern Gospel Music's largest event. A Sunday evening concert serves as the official kick-off for the week, as The Hoppers, The Booth Brothers and Greater Vision will be featured in a 6:00pm concert in East Hall.
This year's Convention, which runs from September 9 through 15, features the best recording artists in the world of traditional, harmony-oriented Southern Gospel Music. This year over 500 exhibitors will be on display in an exposition spanning 175,000 square feet on the grounds of the KFEC.
Throughout the week-long event, attendees will enjoy great music from early morning through late night. One of the many highlights of this year's Convention will include the return of the Male Quartet Night on Wednesday evening. Over the years the National Quartet Convention has grown to encompasses duets, trios, quartets and even choirs; however, the Convention returns to its roots on Wednesday evening when the evening line-up in Freedom Hall will feature the four-part harmony of many of Gospel music's most prominent quartets.
On Wednesday, multi-award winning recording artist Marty Raybon and Full Circle will headline the bluegrass Gospel music that will be featured during the Bluegrass Pickin Jamboree. Legendary singer/songwriter and multi-Grammy winning recording artist, Bill Gaither will appear on the stage in Freedom Hall multiple times throughout the week, as he will again host the Gaither Vocal Band Reunion, reuniting members of his multi-award winning vocal group, honoring the group's 30-year history. Present Gaither Vocal Band members will also take to the stage in Freedom Hall on Friday during the evening program. Gaither will also host the Friday afternoon Sing-Along, featuring a 100-voice plus choir of Gospel music legends and popular newcomers. On Saturday afternoon, multiple grand pianos will fill the stage in Freedom Hall during the Parade of Pianos Showcase featuring Gospel Music's favorite pianists, performing individually and together. Also on Saturday, several of the most popular Christian artists will pay tribute to one of the industry's greatest producers, Lari Goss, as they celebrate the Man Behind The Music.
In addition to the great music featured during daily and evening concerts, the event will also feature prominent keynote speakers, including Dr David Jeremiah, who will be featured on Friday morning in the East Hall of the KFEC.
Seats for all Showcases and evening concerts are available by calling
800-846-8499
and will also be available beginning Sunday in the North Wing Lobby of the Kenturcky Fair & Expo Center. A complete schedule of events set to take place during the 2012 National Quartet Convention, including performers and speakers scheduled to appear, may be obtained online at
www.nqconline.com
.
Tags:
booth brothers
,
David Jeremiah
,
Greater Vision
,
hoppers
,
kentucky expo center
,
Lari Goss
,
lousiville
,
national Quartet Convention
,
southern gospel concerts
,
Southern Gospel Music
,
Southern Gospel News
,
Southern Gospel Quartets
Posted in
announcements
|
Comments Off

on NATIONAL QUARTET CONVENTION KICKS OFF SUNDAY IN LOUISVILLE
Written by SGN Scoops Staff on June 9, 2011 – 9:53 am -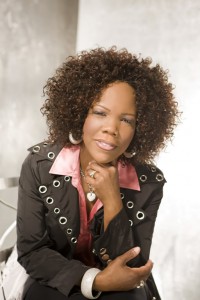 NASHVILLE, TENN. (June 9, 2011) – Singer LYNDA RANDLE announced today the June 13, 2011, launch of her daily radio program, "LIVING IN THE MOMENT" which will air multiple times daily on BOTT RADIO NETWORK. "Living In The Moment" is a one minute commentary of encouragement about daily living.
The program will initially launch as part of BOTT RADIO NETWORK and air Monday-Friday mornings. BOTT RADIO NETWORK (BRN) broadcasts over 88 stations, reaching into 15 states with a combined coverage of 40 million people, plus nationwide over Sky Angel and worldwide on-line, including Facebook and Twitter.
LYNDA has built a large following through her concerts and through appearances on TV around the world as part of the Gaither Homecoming Concert Series. For over 13 years she has performed with Gaither as part of his immensely successful live tours and events, while also doing her own concerts and events, including her "Woman After GOD'S Own Heart" women's conferences. LYNDA'S popular hit song, "God On The Mountain" has become an anthem to many with its reminder that GOD is "the GOD of the mountain and the GOD of the valley".
Bott Radio Network founder Dick Bott became friends with LYNDA and her husband Michael through various ministries events that they participated in over the past 2 decades in the Kansas City, Missouri area. Subsequent conversations led to Bott expressing his desire to have LYNDA offer her encouragement to millions more by launching a radio program that would air on the network.
"Living In The Moment" is produced by BRN and is recorded at the BRN studios in Kansas City, KS. The programs are written by LYNDA RANDLE who draws from her own life experiences as well as from many people who have influenced her over the years. In addition to Lynda's one-minute daily commentary program, the second phase that will begin soon is a 30-minute Saturday program that will include special guests and music as Lynda deals with current issues that face the body of Christ today.
LYNDA joins a distinguished list of guest speakers on BRN that includes Chuck Swindoll, David Jeremiah, Dennis Rainey, Ravi Zacharias, Tony Evans, Jay Sekulow and many more.
Tags:
Bott Radio Network
,
Chuck Swindoll
,
David Jeremiah
,
Dennis Rainey
,
Gaither Homecoming
,
Jay Sekulow
,
LYNDA RANDLE
,
Ravi Zacharias
,
Sky Angel
,
Tony Evans
Posted in
breaking news
|
Comments Off

on LYNDA RANDLE LAUNCHES DAILY RADIO PROGRAM
Written by Rhonda on September 13, 2010 – 3:15 am -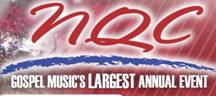 Louisville, KY – The 53nd Annual National Quartet Convention will officially kicked off on Sunday evening, September 12 with a bonus concert at Louisville's Kentucky Fair & Expo Center. This special event boasted attendence in excess of 2,000 people, as Southern Gospel Music lovers arriving early for the 2010 event were treated to the sounds of  multi-award winning groups, Greater Vision, Legacy Five and The Booth Brothers.
Excitement fills the air in the city of Louisville this week as Southern Gospel Music lovers from more than 40 states and at least a half dozen countries will attend 2010 Convention. Increased concert attendance, afternoon showcase attendance and exhibitor participation is expected as the event celebrates it's 53rd year.  In addition to the many popular quartets, trios, duets and soloists featured throughout the week, some of the most prominent keynote speakers in the country will be featured such as David Jeremiah, Charles Stanley and Governor Sarah Palin, who will be featured on Thursday afternoon in Freedom Hall.
The National Quartet Convention offers fans of Southern Gospel Music something no other event can…the convenience of "one stop shopping." The NQC is the only event of the year where fans can see and hear their favorite groups at a single event, then meet group members and purchase music, videos and much more at any one of the 450 exhibit booths which span throughout 175,000 square feet. This year marks an all-time record with a sold-out exhibit hall. Southern Gospel Music lovers can enjoy their favorite music all day long, as music spectaculars begin each morning and continue until midnight each evening.
Tickets are available for all evening concert and may be purchased at the door or any Ticketmaster outlet. Tickets for afternoon showcases are available at the door. Visit www.natqc.com for a complete schedule of events.
n q c
About the 2010 National Quartet Convention: This year marks the 53rd Annual National Quartet Convention. The Convention has made its home in the city of Louisville since 1994. Approximately 40,000 people will attend the 2010 event, with at least 40 states and a half dozen foreign countries represented. The Convention is Christian music's largest marketplace and largest annual event with more than 500 exhibitors and nearly 300 Southern Gospel recording artists in attendance.
Tags:
Charles Stanley
,
David Jeremiah
,
national Quartet Convention
,
Sarah Palin
,
Southern Gospel Music
Posted in
breaking news
,
Christian interest
|
Comments Off

on National Quartet Convention Kicks Off With Sunday Night Bonus Concert