Written by Staff on April 30, 2018 – 12:13 pm -
April is Daffodil Month here in Canada, a promotion by the Canadian Cancer Society to raise money for cancer research.
As we raise awareness of this disease, we are sharing some thoughts from ReJeana Leeth, artist, from Crossville, Alabama. Leeth sings with her group, New Grace. Leeth was very close to Deborah Peek who passed away Tuesday, March 13, 2018 at the age of 52.
Deborah Peek was an awesome friend. She loved everyone. She never met a stranger. She was always giving. She enjoyed life to the fullest.
Her mom is in the nursing home. Peek went every day and fed her and sang to all the residents there. She always made sure her mom was taken care of and all her great friends as well.
If someone needed help, she was there, (even) doing a benefit to help people in need.
When she found out she had cancer the first time, she was a fighter. Her family stood behind her during her surgery and her treatments. She told me she wasn't scared to die if God didn't heal her the first time. She was ready to go. But she beat it.
God gave her several more years to fight and enjoy life.
The second time cancer came back, she told me, "God's got this. I am a winner either way, if I go or if I stay. I trust God completely."
She never got down; she was a go-getter. She worked as long as she could. She loved her job selling insurance because she said it was a ministry. Se got to witness to folks in their homes and see folks saved.
She loved to sing and paint. She would have friends or family that called her when they found out she could paint. She loved redoing old houses; brightening them up with beautiful, bright colors. She blessed so many with that talent.
Peek had released songs to radio and did very well on the charts. Her last song she did was titled "Blessed." And that she was. She had a beautiful family: her husband and four children and seven grandchildren. She loved getting out and going to games and to the park with her family.
She was always focused on God to get her through her days and nights. She trusted him with all her heart. Everything she went through she said, "God's got it."
She never lost her hope of being healed. Now she is healed and has a brand new, glorified body with Jesus and some of her family, running the streets of gold with no more cancer.
Deborah will be missed but never forgotten, for what a great life she left behind for her family and friends to remember. She also sang for us at Carliles Restaurant in Scottsboro, when we have the gospel night each month. She enjoyed singing there and the great buffet we all took part in, and then we couldn't sing after we ate. But that's what gospel singers do.
Deborah has traveled many miles in different areas for God; as the doors opened, she walked through them. She saw many souls come to the Lord and told of many miracles that she saw. If you knew Deborah, it was all about the Lord not about her.
Deborah Peek will be missed.
Special thanks to ReJeana Leeth for sharing her memories of Deborah.
Official Obituary of Deborah (Avans) Peek
Deborah Avans Peek, age 52 of Section, passed away on Tuesday, March 13, 2018 at her residence. Funeral services will be held on Thursday, March 15, 2018, at 2 p.m., at Scottsboro Funeral Home with Dr. Roger Mardis officiating. Burial will follow in Skyline Cemetery. The family will receive friends on Thursday, March 15, from 11 a.m. until 2 p.m.
Mrs. Peek is survived by her husband, Chris Peek; sons, Adam Trotman and Michael Peek; stepson, Cruze Peek; daughters, Tabitha Clark and Erica Shepherd (Jason); grandsons, Brady Clark, Aiden Clark, Kendrick McAnally and Ashton Trotman; granddaughters, Pruedence Shepherd, Harmony Shepherd and Gracelynn Martin and mother, Mae Avans.
Her father, James Avans, preceded her in death. (http://www.theclarion.org/index.php/news/obituaries/638-deborah-peek, April 30, 2018.)
READ The latest PDF Version Of SGNScoops Magazine here.
Download The latest PDF Version Of SGNScoops Magazine HERE
Find SGNScoops Magazine On Facebook HERE
Listen Online To The Best In Todays Gospel Music HERE
Tags:
cancer
,
Cancer awareness
,
DEBORAH PEEK
,
gospel music
,
ReJeana Leeth
Posted in
announcements
,
artists
|
Comments Off

on Remembering Deborah Peek: friend, artist, cancer fighter
Written by scoopsnews on March 13, 2018 – 1:21 pm -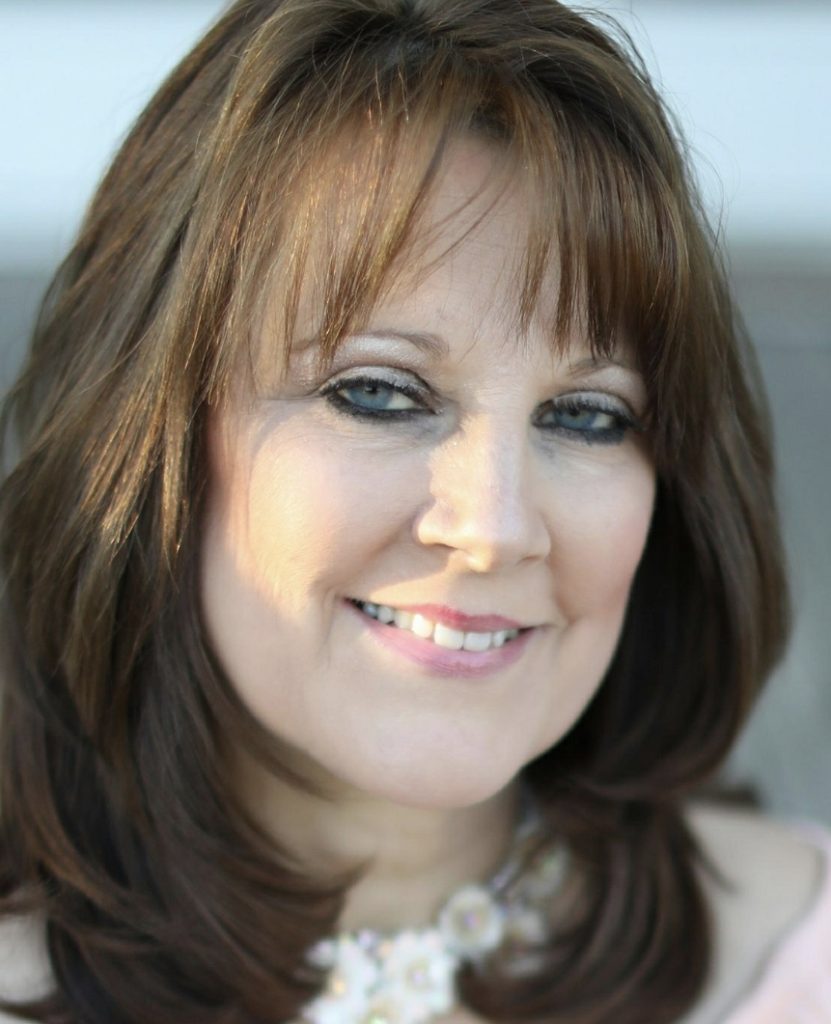 Prayers for the family of Deborah Peek. We at SGN Scoops are saddened to hear of her passing. We met Deborah at Southern Gospel Weekend in Oxford ,Alabama last year. She will truly be missed.
Rob Patz
Tags:
DEBORAH PEEK
,
Southern Gospel News
Posted in
announcements
|
Comments Off

on Prayers For The Family Of Deborah Peek
Written by SGN Scoops Staff on June 5, 2017 – 10:35 am -
Good Saturday morning. Ok….Yesterday i had a CT scan done because ive been having some neck pain for a few months. I thought it may have been a slipped or ruptured disk putting pressure on a nerve. The scans showed otherwise. An MRI revealed that my C1 and C3 vertibrae is fractured due to the bones being weak from CANCER in my neck and lower back. It is small and curable with radiation which they will begin soon.(Monday) No surgery, no chemo. God is good!!! I think about all the things it could have been so im thankful its not liver, lungs, pancreas, brain, ovarian, uterus, or any other serious cancer. The doctor said Breast Cancer usually comes back in the bones so if you have had breast cancer, GET A BONE SCAN AND MRI. especially if your having pain that dont go away. Wow, i thought i was just getting old…lol. Im hoping they will let me go home today so i can be in church tomorrow. I want to be there for Chris teaching Sunday school class. I am so proud of him. Keep sending up prayers for us. Hope to see everyone in the morning. Love you all, Deb
#cantkeepmedowndevil
Psalms 50:15 (KJV)
And call upon me in the day of trouble: I will deliver thee, and thou shalt glorify me.
Southern Gospel News HERE
Tags:
DEBORAH PEEK
Posted in
artists
|
Comments Off

on Deborah Peek Needs Prayer
Written by SGN Scoops Staff on January 25, 2017 – 9:26 am -
Chattanooga, TN  — Deborah Peek, from Scottsboro, AL, has signed a production agreement with Cross Music Group, Inc. of Chattanooga, TN.  Phil Cross will be producing a new single and music video to be released in March of this year.
Deborah Peek is an artist with several years of music ministry experience.  Her singing, along with her inspiring testimony as a cancer survivor, blesses and encourages all who hear her.
Phil Cross says, "What a true privilege to come along side such an amazing Christian artist.  Deborah is a gifted and anointed singer and speaker.  I'm excited to help her with this recording and film.  I want people to know about her and her ministry!"
To learn more about Deborah Peek visit www.debpeek.com
Tags:
DEBORAH PEEK
Posted in
artists
|
Comments Off

on DEBORAH PEEK SIGNS AGREEMENT WITH CROSS MUSIC GROUP