Written by Staff on January 9, 2020 – 7:14 am -
Kinston, NC – The year of 2019 was one filled with numerous changes for a man who is no stranger to change. Ed O'Neal, long-time Dixie Melody Boys' owner/manager, SGMA Hall of Fame member and 60-year Southern Gospel Music veteran has endured the test of time. As has often been stated, Ed O'Neal is no stranger to changes and adversities. In fact, over the past five and a half decades he has seen over 90 personnel changes. "That has to be a record in this business," Ed says with a chuckle.
The past year saw more group personnel changes for the seasoned veteran; however, the adversity he personally experienced throughout much of 2019 seemed to be one of his biggest challenges. "On April 1, I was involved in a pretty serious automobile accident," he recalls. "It has been a tough recovery, and it
seemed when I was getting past the injuries from the accident, more health issues popped up. I will admit that it has been a tough road, but I am so thankful that I am doing much better and able to get back on the road and enjoy singing and traveling again."
During the summer and fall of 2019, health issues made it difficult for O'Neal to travel. "During the time I wasn't able to travel, Willie (Sawrey) and the other guys worked really hard to fulfill the commitments we had, and they did a very good job. I continued to manage the group, just as I always have, even though I couldn't be on the road," Ed explains. "There were a lot of rumors circulating that I was never coming back on the road and that I was selling the group or that the group was coming off the road, but we were able to prove those rumors to be false. The truth is, I am committed to managing The Dixie Melody Boys as long as I am able to do so. I've put a lot of years into The Dixie Melody Boys. I love the promoters and the pastors who have supported us over the years. They are lifelong friends, and I am thankful that over the past month or so I have been able to get back on the road and have enjoyed seeing many of those friends again."
Mr Ed, as he is affectionately known by many of those lifelong friends, is delighted with the group of young men who are now a part of the Dixie Melody Boys, and who are helping him carry on the musical tradition that began nearly six decades ago. In addition to Ed and Willie Sawrey, who has been with the group for almost four years and serves as the quartet's baritone and road manager, former Dixie Melody Boys' tenor, Derrick Boyd has rejoined the group. "Derrick is a great tenor who traveled with me back in the 90s," Ed states. "It's really good to have him back. He has made a lot of friends over the years, having traveled with groups like The Kingsmen, The Anchormen and The Toney Brothers. He has over 30 years experience and that is very valuable."
Serving as the group's lead singer is Booneville, MS, native, Cayden Howell. Unlike his fellow quartet members, Cayden is new to the Southern Gospel Music field but he is delighted to have the opportunity to be a part of a group with such a rich history. Being a part of the Dixie Melody Boys fulfills a life-long dream for the Southern Gospel newcomer who grew up loving the quartet sounds. "There's just something about the four-part harmony. I've loved quartet music since the first time I heard it, and I am so thankful and blessed to be singing with The Dixie Melody Boys. I'm ready to see what God has in store for the future," Cayden states. "We are delighted to have Cayden on board with The Dixie Melody Boys. He is a talented young man who comes from a wonderful family," Ed shares about his 18-year-old lead vocalist.
As a result of the numerous health issues encountered during 2019, Ed made the decision to add yet another vocalist to The Dixie Melody Boys. "It became pretty apparent to me that there would be some weeks that I physically would not be able to travel with the group," he explains, "but I felt it very important that even when I was unable to be at an engagement that the Dixie Melody Boys would be delivering what the audience was expecting. It was important for me to find the best person to fill the role of bass singer." Ed found this in 40-year veteran and Tunnel Hill, GA, resident Earl Roberts. Earl first began singing at the tender age of 15 and over the past four decades he has sang with numerous regional groups from the state of Georgia and is delighted to join the ranks of the full-time road warriors. "I had been seeking a full-time position in Southern Gospel Music for a while and had been praying for God's direction. This led to the position with The Dixie Melody Boys, and I am having a great time."
With new excitement Ed O'Neal and The Dixie Melody Boys look forward to new opportunities in 2020. "We are very excited about the future. I believe I have four guys who are willing to work hard and embrace whatever 2020 brings. I will admit the past year has been really tough but God has brought us to a great place," Ed states.
Ed O'Neal's love for the people, his desire to always present quality music, united with his desire to never compromise his responsibility to spread the Gospel through Southern Gospel Music in a professional manner has allowed The Dixie Melody Boys to remain at the forefront of Southern Gospel Music for nearly six decades. A brief conversation with this Southern Gospel living legend confirms the vigor and vitality he possesses. It's that spirit and love for singing Gospel music that drives him each day. "I want to see The Dixie Melody Boys continue the great tradition I started a long time ago. At 83 years of age, I still love to do what I do. As I have said many times, the faces and the names may change, but The Dixie Melody Boys still have a message to share, and even after all these years I still believe God has great things in store. I'm excited about the good guys I have with me, and I'm excited about what lies ahead in 2020. I think it's gonna be a great year!"
Anyone interested in scheduling The Dixie Melody Boys may contact the Beckie Simmons Agency at 615-595-7500 or via email at 
beckie@bsaworld.com
.
Tags:
Derrick boyd
,
Dixie Melody Boys
,
Ed O'Neal
,
gospel music
,
Southern Gospel Music
Posted in
announcements
,
artists
|
Comments Off

on New Decade – New Members – New Excitement – Ed O'Neal's Dixie Melody Boys Pressing Forward In 2020
Written by Staff on October 20, 2015 – 11:40 am -
One of the definitions of the word anchor is a person or thing that gives strength or support. Many people place their trust and faith in things that cannot provide the strength or support they need. Those who place their faith in Jesus Christ receive His almighty strength. When Christ is your anchor, you can make it through the hardships that life brings your way. The Anchormen, one of Southern Gospel's premiere groups, is a fitting name for this quartet co-founded by Terry Carter in 1979.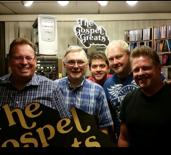 Carter reflects on the early days of the group. "The group started in the spring of 1979. We are now celebrating 36 years in ministry. We began singing in three or four states for the first five years of our ministry. In 1985, we were able to travel on a full-time scale. Even through personal changes and trials along the way God has kept his hand on the ministry of The Anchormen."
The members of this stellar group hold to Christ as their anchor as their music reflects. For more than three decades, the Anchormen have been traveling the country and the world spreading the good news of the Gospel to thousands of people. They perform around 200 concert dates per year and dedicate their lives to praising Jesus Christ. Not only do they hope to bring joy to their listeners, the quartet's goal is to effectively lead audiences to a sincere knowledge of Christ through His music. The men of this quartet have made it their mission to stay faithful to the call placed on their lives.
The award-winning quartet has maintained a unique and solid sound no matter the lineup. Manager Tim Bullins states that groups such as the Happy Goodman Family, Hinsons, and The Blackwood Brothers have inspired them musically. Carter adds, "Other influences on the group include: the Cathedral Quartet, the Kingsmen of the 70's and 80's, the Stamps, the Statesmen, and the Downings."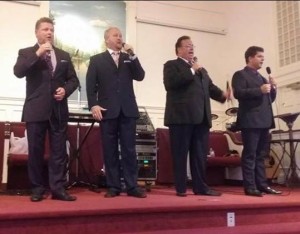 Many great vocalists have taken the stage as members of this fine group including: tenors Benny Blackburn, Steve Ladd, Tony Jarman, David Sutton, and Karl Rice; lead singers Biney English, Dale Forbes, David Hill, Jason Funderburk, Chip Pullen, and Phillip Hughes; baritones Chad Smith and Michael Bartlett; and bass singers Jody Medford, Jeff Chapman, Aaron McCune, David Hester, and Paul Harkey.
Many former Anchormen now serve in other major groups such as: tenor David Sutton (Triumphant), tenor Karl Rice (The Williamsons), lead Chip Pullen (Gold City), bass Jeff Chapman (Kingdom Heirs), and bass Paul Harkey (Ernie Haase and Signature Sound). Each member brought a different dynamic to the group and helped to make this group what it is today.
The current lineup is marked by the return of several former members. Terry Carter, who was a founding member of the group, sang baritone for about 18 years before taking a nine-year break. Carter rejoined the group in 2010 and picked up right where he left off. His infectious energy makes him a great emcee, and his smooth baritone voice delights crowds all over the world. Carter has been nominated in the Top 10 Singing News fan awards and is considered by peers and fans to be one of Southern Gospel's most beloved baritones.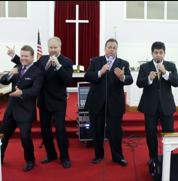 Will Lane originally joined the Anchormen in 2003 at 23 years old as their bass singer. Lane remained with the quartet until 2006 when he left to co-found Driven Quartet. Last year, he returned to the Anchormen after the departure of Randy Byrd. Lane's dynamic and rich bass voice has made him a fan favorite over the years.
Lead singer Phillip Hughes, whose previous tenure with the group lasted four years, rejoined this year after singing tenor for the Harvesters Quartet. Hughes is well known for his powerful voice and ability to communicate a lyric with great emotion.
Tenor Derrick Boyd is no stranger to Southern Gospel music having performed with the Dixie Melody Boys, Heaven Bound, The Carolina Boys (Kingsmen Quartet) and the Blackwoods. His incredible tenor voice, powerful testimony and great personality make him a vital part of this group.
The Anchormen are also known for excellent, well-written songs, many of which have made the Top 40 on the Singing News Charts. Terry Carter prides himself on producing top quality recordings as evidenced by the vast catalog of Anchormen records. Their latest CD only continues this tradition of quality songs and production.
Tapestry–Woven Treasures, which was released in March of this year, features a variety of old and new songs including a couple of Anchormen classics that have been re-recorded. Carter states, "We feel we have a great cut with our new single release called 'You Ain't Seen The Last of Jesus.' We are excited to see how it will do on radio." This mid-tempo song on the resurrection features the deep bass tones of Will Lane and the powerful lead vocals of Phillip Hughes.
The project also includes classics such as "Come To The Fountain," and "I've Been Touched," which are both Anchormen classics recorded in the early 90's. The group recorded several other classics including "He Is Worthy," which according to Carter is Derrick Boyd's signature song, which he sang with The Dixie Melody Boys.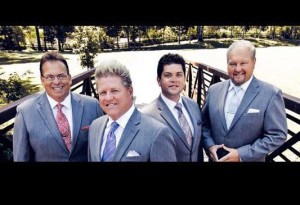 Now in their 36th year of full time Southern Gospel music, Terry Carter and the Anchormen have been blessed with longevity in the ministry and with this long history come many great stories. Carter says, "Some highlights for me would be singing at the NQC for the first time in 1982 in Nashville, and singing for the first time on national TV on Camp Meeting USA in 1987. But still today the greatest highlight is a soul coming to accept Christ as their Savior."
The year 2015 brings even more good things for this stellar quartet. Terry Carter exclaims, "The group will be at Memphis Quartet Show in 2016 for the first time. We are also currently looking at material for an upcoming recording." In terms of concerts, group manager Tim Bullins states, "Fans can expect high-energy singing and transparent testimonies along with songs ranging from old classics to today's favorites when attending an Anchormen concert."
Carter adds, "Our ultimate goal is to do our best for Christ our Savior and that through our efforts many will come to know Christ as their personal Savior." The Anchormen have held steadfast to this goal and have been truly blessed in their career. Through all the changes, Christ remains their anchor.
For more information on the Anchormen, visit their website or Facebook page.
By Justin Gilmore
First published by SGN Scoops in August 2015.
For more artist features and news, visit the SGN Scoops Facebook page.
For the current issue of SGN Scoops, visit the SGN Scoops main page.
Tags:
anchormen
,
Derrick boyd
,
Justin Gilmore
,
Phillip Hughes
,
southern gospel
,
Terry Carter
,
Will Lane
Posted in
announcements
,
artists
,
sgn scoops magazine
|
Comments Off

on Christ Is Your Anchor: A Look at The Anchormen Quartet
Written by SGN Scoops Staff on March 29, 2011 – 2:31 pm -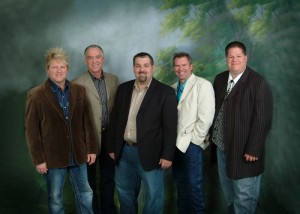 The Ascension Quartet of Lebanon, Missouri is proud to announce the addition of Derrick Boyd as Tenor for the group. Derrick is no stranger to Southern Gospel Fans spending many years on the road with such groups as the Dixie Melody Boys, Heaven Bound, the Kingsmen and The Toney Brothers. Danny Parnell owner of the group says it is such a pleasure to have the talent and heart of  Derrick and his wife Yvonna apart of the Ascension Family. Derrick states …..My wife Yvonna and I are just blown away with just how God has blessed us with teaming up with The Ascension Quartet! He truly looked beyond my faults and saw my needs!!!. The Ascension Quartet has just finished recording a soon to be released project featuring Derrick and his incrediable version of the classic "Gloryroad". Derrick's first concert will be on April 2nd at the Southern Gospel Worship Gathering in Broken Arrow, Oklahoma for more information visit www.theascensionqt.com
Tags:
Derrick boyd
,
Kingsmen
,
The Ascension Quartet
Posted in
announcements
,
christian entertainment
|
Comments Off

on The Ascension Quartet Welcomes Derrick Boyd
Written by Rhonda on September 20, 2010 – 4:03 am -
Nashville TN- Homeland Recording artist The Toney Brothers announced today
that effective immediately, Jake Sammons, and Derrick Boyd, are joining
The Toney Brothers.
Jake Sammons will be singing baritone, and playing the keyboard, and
Derrick Boyd, will be singing tenor. Jake will be filling in for George
Amon Webster unitl he is able to return, after that time, Jake will remain
with the group, as a vocalist and as pianist as well.
These gentlemen are no strangers to Gospel Music Fans. Sammons spent four
years as lead vocalist with The Toney Brothers during the time when the
quartet had such Top 20 singles as "Gonna Make My Getaway" and "Mercy Came
Down".  Jake then spent several more years as Music Director and morning
drive host at WPOS Southern Gospel Radio in the Toledo Ohio market.
Boyd is one of Gospel Music Fans favorite all time tenors.  He has spent
over 20 years with such groups as the Dixie Melody Boys, Heaven Bound and
The Kingsmen.  Both of these men are welcome additions to the group and
they are looking forward to being back on the road seeing the fans at all
Toney Brother appearances.
Work is already underway for the new Homeland recording to be released
this fall, and the first single with this dynamite group "Just As He Is"
written by Dianne Wilkinson has just been shipped to radio.   The Toney
Brothers are also regular guest artists on the new nationally syndicated
Television program "Brush Arbor Jubilee" which can be seen throughout
various markets each weekend.   National Quartet Convention Fans will get
an opportunity to hear this group on Thursday afternoon at the Featured
Artist Showcase.
You can find more information at www.homelandentertainmentgroup.com or at
www.toneybrothers.com
Tags:
Brush Arbor Jubilee
,
Derrick boyd
,
Homeland entertainment Group
,
Jake Sammons
,
toney brothers
Posted in
announcements
|
Comments Off

on Jake Sammons and Derrick Boyd Join The Toney Brothers