Written by Scoops Staff on January 21, 2010 – 9:01 am -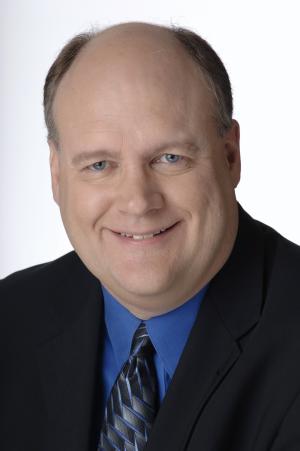 MECHANICSVILLE, Va. – Heartwarming Records recording artist Joseph T. Lee is proud to announce that his music is now available on many digital outlets through his recent partnership with CDBaby.com.
Lee's debut album, Shield of Faith, is now available on iTunes and other major digital outlets.
"I am so excited about working with CDBaby," mentioned Joseph T. Lee.  "They have been a great help to my ministry already, and I expect great things in the future from our partnership.  Getting this album out nationally has been a dream come true for me as an artist."
For more information regarding Joseph T. Lee and CDBaby – visit Lee's CDBaby site at http://www.cdbaby.com/josephtlee .
Lee's debut album, Shield of Faith, was released in late 2008 independently. He and his ministry partner Bill Loyall will announce more details about their group – Lee & Loyall's debut at a later date. They are scheduled to record their debut Heartwarming Records release later this year.
Joseph's debut single, "There's a Miracle Coming," had major success at radio – including charting on Gospel Music News Top 100 Chart and GospelMusicTimes.com Top 40 Fan Chart. "There's a Miracle Coming" was written by Sandy Bloemer.
More information on Joseph T. Lee can be found at his website – located at http://www.josephleeministries.com .  Contact and booking information can be found at the site. Fans are also encouraged to visit Joseph on ShoutLife by heading to http://www.shoutlife.com/josephlee .
Tags:
digital
,
homeland
,
joseph t. lee
,
sse
Posted in
artists
|
Comments Off

on Joseph T. Lee Music Now Available Digitally
Written by Scoops Staff on January 13, 2010 – 9:21 pm -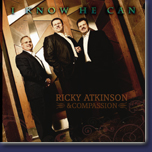 Resting Place Music announces Ricky Atkinson and Compassion has reached out to the world of digital music download.
.
RAC owner and manager, Ricky Atkinson states,"Over the last few years, in the current technology age, many have ask us about digital downloads of RAC music. We have decided to make a number of our songs available on a new page on the website! We are excited about it, because not only can you download the most recent RAC current group singles, but also a lot of our top ten songs over the last 10 years of ministry!"
30 RAC hits are on the page, from RAC originals like, "Jesus Can" and "One More Time" to other popular Ricky Atkinson songs (originally recorded by other popular artist), such as, "This Valley Is For Me", "Resting Place", "I Have Not Forgotten", and most recent #1 song recorded by the Whisnants,"Be Not Afraid".
Log onto, www.rickyatkinson.com and click the "NEW" BUY MP3s button on the top right, and select the single song downloads you want. Its that simple!
For booking Ricky Atkinson solo, or Ricky Atkinson and Compassion for a group event,
or further information contact concerning music and downloads, contact RAC: (229)-776-7120
Tags:
digital
,
distribution
,
Ricky Atkinson and Compassion
Posted in
industry news
|
Comments Off

on RAC Music Now Available Digitally
Written by Scoops Staff on November 13, 2009 – 11:48 am -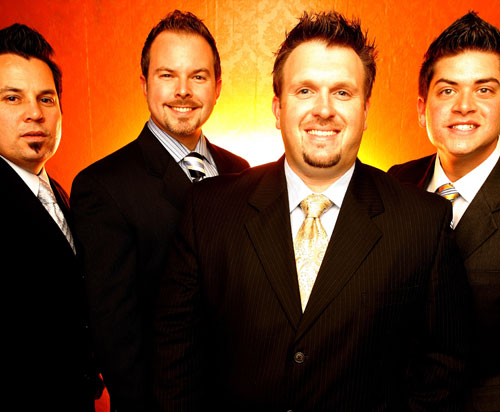 CHARLOTTE, N.C. – Popular Southern Gospel group Driven Quartet recently made their recordings available digitally.  The group has released their albums online through Christian Digital Downloads.
"We are so happy to make our music available through this venue," mentioned Jason Funderburk of Driven Quartet.  "This is just another way that we are trying to stay current, so that our fans can enjoy our music.  We are excited about this new venture."
In addition to Driven Quartet, the Christian Digital Downloads store also provides digital releases by such popular Southern Gospel artists as Triumphant Quartet, The Lesters, Danny Funderburk, and many more.
In the store, you can download individual songs and full projects all in digital form.  To visit Christian Digital Downloads' store, log on to http://www.christiandigitaldownloads.com .
Driven Quartet recently released their latest mainline recording.  The new project, simply titled Driven Quartet, released earlier this summer and is available to purchase on the group's website or at ministry and concert events.
The debut single from the album, "Between a Rock & a Hard Place," was written by John Darin Rowsey and Justin Rivers and has done exceptionally well for the group.  The song reached Top 20 on both the Gospel Music News Top 100 (#14) and SoGospelNews.com Top 40 Weekly Chart (#12) and Top 40 on the Singing News Top 80 (#27).  The song has also been a regular fixture on the GospelMusicTimes.com Top 100 Fan Chart.
Individuals interested in booking Driven Quartet for their church or concert event can visit the Dominion Agency's website at http://www.dominionagency.com or call (910) 484-6996.
For more information on Driven Quartet, visit their website at http://www.drivenqt.com .  Fans are also encouraged to visit Driven's MySpace at http://www.myspace.com/drivenministriesjnf .
Tags:
artists
,
digital
,
social media
Posted in
artists
|
Comments Off

on Driven Quartet's Recordings Now Available Digitally