Written by Staff on March 26, 2018 – 4:41 pm -
We Love Our Southern Gospel Music History, (WLOSGMH) is one of Facebook's most unique groups. The page features a host of exclusive videos, audio clips, photos, stories and memorabilia being shared on a daily basis. Those exclusive tid-bits are what really allows the group to share the history of southern gospel music came to be one of the most faithful and popular Christian music forms.
In the many years since the Franks Stamps Quartet, there have been some true iconic performing artists. The Blackwood Brothers, Statesmen, Sunshine Boys, Stamps Quartet, Weatherfords, Cathedrals, LeFevres, Sego Brothers and Naomi, Goss Brothers and the list could go on and on.
Yet one family group really stood out for many years as a true leader in the field, The Speer Family. The family had several resurgent periods of popularity that marked gospel music. When the group disbanded in 1998, seventy six years of history were logged in the annals of gospel music.
With the recent deaths of Ben Speer and Rosa Nell Speer Powell, the last original performing family members, there has been a void in gospel music. Yet their impact lives in the lives of those adopted family members who are still singing and ministering.
This year, the WLOSGMH Convention runs March 26 and 27, 2018 to the Murfreesboro, TN Clarion Hotel Ballrooms.
On Tuesday evening the WLOSGMH Convention will feature a special SPEER FAMILY TRIBUTE.  This special tribute to the legendary Speer Family is planned to highlight some history of the legendary family. Some vintage footage of the Speer Family through the years will be shown. Former Speer Family members will grace the stage including Joyce West Black, Ann Downing, Jeanne Johnson, Sue Dodge, Linda Robinson Sholar, Karen Apple Young, and Daryl Williams, They will be singing some of your favorite songs. Doug Young and Gene McDonald will join this all-star lineup of talent to create that unique Speer Family sound. Tom Powell, Rosa Nell Speer Powell's son, will be conducting a choir featuring many of the great songs written by Dad Speer. Several Speer Family members are expected to be in attendance. You don't want to miss this once-in-a-lifetime treat!
Convention notes for the two day event. Monday 5:30/Dinner – 6:45/Concert
Tuesday Morning activities, followed by lunch, afternoon activities, you are on your own for supper. Tuesday Evening Concert at 6:00 PM. Daytime activities include funny stories, show and tell, gospel music movies, etc. Times subject to change.
TALENT for the one of a king music history convention includes the who's who in southern gospel music. Chuck Wagon Gang (Monday night only), Mercy's Well (Monday night only), Sherman Andrus, Ann Downing, The Sheltons (Monday night only), Jeanne Johnson, Sue Dodge, Charlie Griffin, Michael Stanton, Jordan's Bridge, Eddie Crook, John Wyrick, Joyce Black West (of the Speer Family), Jonathan Wilburn, Ellen Marsh, Ed Hill, Brad Smith, Donnie Williamson, Songfellows Quartet (Monday night only), Administrators Quartet, The Collectors Quartet, John Crenshaw, Hannah Kennedy, Harold Timmons, Rita Spillers, Bill Kelley, Doug Young, Karen Apple Young and Gene McDonald. (Talent subject to change.)
For more information contact Harold Timmons via Facebook with a private Facebook message or email h.t@comcast.net, or call 615-885-8000 and leave a message.
Download The PDF Version Of SGNScoops Magazine HERE
Find SGNScoops Magazine On Facebook HERE
Listen Online To The Best In Todays Gospel Music HERE
Tags:
Ann Downing
,
Bill Kelley
,
Brad Smith
,
Charlie Griffin
,
Donnie Williamson
,
Doug Young
,
Ed Hill
,
Eddie Crook
,
Ellen Marsh
,
Hannah Kennedy
,
Harold Timmons
,
Jeanne Johnson
,
John Wyrick
,
Jonathan Wilburn
,
Jordan's Bridge
,
Joyce Black West
,
Karen Apple Young
,
Michael Stanton
,
ohn Crenshaw
,
Rita Spillers
,
Sherman Andrus
,
Songfellows Quartet
,
Speers
,
sue dodge
,
The Sheltons
Posted in
announcements
,
artists
|
Comments Off

on WLOSGMH CONVENTION SPEER TRIBUTE IS TUESDAY NIGHT
Written by SGN Scoops Staff on September 9, 2014 – 9:22 am -
The Southern Gospel Music Association is pleased to announce the eight individuals who are the 2014 inductees to the Southern Gospel Music Hall of Fame. Each of the inductees have left their own special touch on Southern Gospel music, and as a result, it is only fitting that his or her contributions and work be forever honored.
Southern Gospel Music Association president Arthur Rice says, "As we have been with each inductee class, we are very excited to have another group of Southern Gospel pioneers and leaders come into the Hall of Fame membership. The Southern Gospel Music community has certainly benefited from the work and dedication of these people through the years."
The newest members of the Hall of Fame are…
Colbert Croft (deceased)
Eddie Crook
Claris G. "Cat" Freeman (deceased)
Paul Heil
Claude Daniel Hopper
Warren Lester Roberts (deceased)
Faye Ihrig Speer
Francis Jane "Fanny" Crosby Van Alstyne (deceased)
Induction honors will take place during the National Quartet Convention to be held Sept. 21-27, at The LeConte Center in Pigeon Forge, Tennessee. Inductions and tributes for the deceased members of the "Class of 2014″ will take place during selected evening NQC performances. The Singing News Fan Awards on Thursday afternoon will host the induction honors for the living members of the 2014 class.
Tags:
Claris G. "Cat" Freeman
,
Class Of 2014
,
Claude Daniel Hopper
,
Colbert Croft
,
Eddie Crook
,
Faye Ihrig Speer
,
Francis Jane "Fanny" Crosby Van Alstyne
,
Paul Heil
,
Southern Gospel Music
,
Southern Gospel Music Association
,
Southern Gospel News
,
Warren Lester Roberts
Posted in
announcements
,
exclusive report
|
Comments Off

on The Southern Gospel Music Association is pleased to announce Class Of 2014
Written by SGN Scoops on November 29, 2012 – 10:27 am -
 "Memories With Libbi Perry Stuffle"
Written by Laura Kennedy
SGNScoops Magazine, July 2012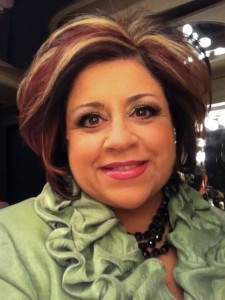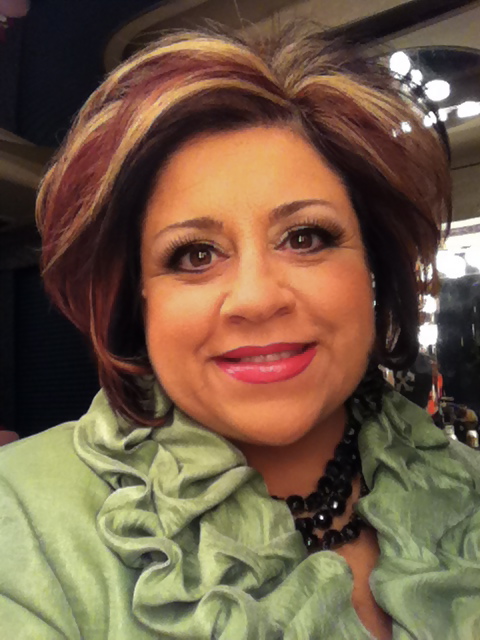 One of six children, Southern Gospel's most beloved alto singer recently allowed SGN Scoops the privilege of some talk time. Singing, as Libbi is quick to share, has been her whole life; "I had just turned seven. We started singing on Christmas day, 1970 after the loss of my 13 year old brother, Johnny, that previous July 30, 1970. The Perrys decided to go full time after the loss of my baby brother George who was also 13 at the time of his death on June 5, 1982."
The Perrys, in the mid 1980's, signed with former pianist for the Happy Goodman Family, Eddie Crook on his Morning Star Records label. Libbi later met and married Tracy Stuffle who would then become the group's longtime bass singer. For over 40 years and throughout various personnel changes, the group has not only been well received, but is one of the leading Mixed Groups in the industry today.
In my opinion, receiving awards and recognition is evidence of diligence to a skill and craft.  In southern gospel music, the most important ingredient to the success of any writer, musician, or vocal artist is the rich indwelling and guiding force of the Lord Jesus Christ.  And when the Lord allows, an artist can touch and deeply affect the spiritual walk or even awakening of their listener. Libbi is that kind of artist. And as such, has been awarded Singing News Fan Awards for the 2005 Female Vocalist and Alto Singer Of The Year and the 2006 Alto Singer of the Year.  While at the 2009 National Quartet Convention, Libbi was voted Favorite Alto in the 2009 Singing News Fan Awards. Both she and The Perrys received 11, Top 5 nominations in the 2010 Singing News Fan Awards for Favorite Artist, Mixed Group, Male Vocalist, Female Vocalist, Horizon Individual, Young Artist, Alto, Lead, Songwriter, Album, & Song. And most recently, Libbi was awarded Singing News Fan Awards, for the 2011 Favorite Alto of the Year.
Clearly, the traditional tone and strength of Libbi's voice is what makes her a fan to many. When asked how that particular quality speaks to her, Libbi replies; "It overwhelms me! I never dreamed in a million years that people would even consider my singing anything to be awarded for. To say that I am honored would be an understatement!"   Read more »
Tags:
dailey & vincent
,
Debra Perry-Reed
,
Eddie Crook
,
Faith
,
Gerald Wolfe
,
libbi perry stuffle
,
mark trammell
,
Morning Star Records
,
national Quartet Convention
,
Randy Perry
,
southern gospel
,
southern gospel concerts
,
Southern Gospel News
,
the perrys
,
Tracy Stuffle
,
Wayne Haun
Posted in
announcements
,
sgn scoops magazine
|
Comments Off

on "Memories" with Libbi Perry
Written by SGN Scoops on December 20, 2011 – 9:50 am -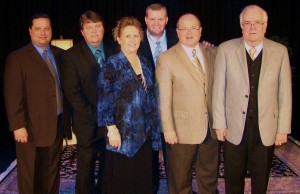 New Ground of Scottsboro, Alabama will be guests on the new Southern Gospel TV Show, Singin' Down South.   The programs were recorded on Tuesday, December 13th at Christ Church located in Nashville, Tennessee.   The episodes will also feature great gospel music from The Southmen Quartet, The Harvesters, a segment entitled "Blast From the Past" with Joel & Labreeksa Hemphill and Eddie Crook, and Southern Gospel Funny Man himself, Tim Lovelace.  Solid Gospel's own Les Butler will share his testimony in the "Poetry Corner" portion of the shows.You will hear songs from New Ground's latest recordings and their now single release to radio entitled "It You Take Me, You're Taking Jesus, Too" from the pen of the Perry's Joseph Habedank and Jim Wagy.Singin' Down South, hosted by Jim Hefner of the Southmen and Danny Jones of the Singing News, airs on Thursday nights at 6:30 PM CST on The Family Friendly Entertainment Network as well as many cable stations across America. You can also watch it online by logging onto the website at familyfriendlye.com.
Tags:
Eddie Crook
,
Family Friendly Entertainment
,
Les Butler
,
New Ground
,
Southern Gospel Music
,
Southern Gospel News
,
Tim Lovelace
Posted in
christian entertainment
|
Comments Off

on New Ground To Appear on "Singin' Down South"
Written by SGN Scoops Staff on December 7, 2011 – 2:47 pm -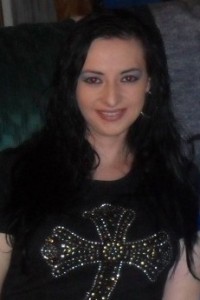 'Crystal Music' is one of the most forthcoming record labels in southern gospel music today .Crystal Collins of Betsy Layne, KY owns the record label. A service that Crystal Music offers is also radio promotions.
I asked crystal who some of her southern gospel music influences were and she noted Sue Dodge to be her favorite female soloist, and the Happy Goodmans as well.
The Legendary Eddie Crook will produce for the new label. She said 'Eddie has had quite an influence on  my career, and I'm excited to work with him". Crystal notes her vision is to further the cause of music, and to share the love of JESUS Christ through the music.
To contact 'Crystal Music and Promotions-Nashville'
143 Railroad circle Betsy Lane , KY 41605
crystalcollins_sgmusic@yahoo.com
Tags:
Crystal Music
,
Eddie Crook
,
nashville
,
southern gospel
,
Southern Gospel News
Posted in
announcements
|
Comments Off

on Crystal Music A New Southern Gospel Company
Written by SGN Scoops on July 18, 2011 – 2:36 pm -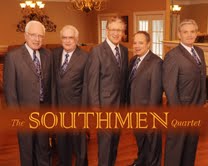 Southern gospel fans out West are in for a treat when the legendary Southmen Quartet take their rich heritage westward in September and October 2011.  This will be the group's first West Coast tour and will include performances in Texas, Oklahoma, New Mexico, Arizona, Nevada, and California.  See "Personal Appearances" on the website for complete schedule.
Formed in 1974, the Southmen have been blessed over the years with some of the greatest talent in gospel music including the late Jack Toney, and current Gold City Bass singer, Tim Riley.  The current lineup is Jim Hefner, Tenor, Buddy Burton, Lead, Larry Beck, Baritone, Buddy Poe, Bass, John Washburn, Bass guitar, and one of the finest pianist in gospel music – Eddie Crook.
The Southmen are one of the very few quartets left that sing it the true southern gospel style.  No live band – no tracks.  The group is very sincere when it comes to sharing the love and importance of Jesus Christ with the audience.  It is not unusual to see people accept the Lord at their concerts, yet they still entertain the audience with their "off the cuff" country humor.  They are becoming one of the most entertaining groups in gospel music.  A promoter recently stated that he had not seen a group that could have a crowd rolling in the aisle one minute, then standing weeping and praising the Lord the next.  He further stated that The Southmen Quartet is the real deal.
 Jim Hefner, manager of the group, said that their goal is to make sure everyone feels better upon leaving a Southmen program than when they arrived.  So, you true southern gospel fans out west, do not miss these guys when they come to your cities.  Check out all of the West Coast Tour at www.thesouthmenquartet.com.
Tags:
Buddy Burton
,
Buddy Poe
,
Eddie Crook
,
Jack Toney
,
Jim Hefner
,
John Washburn
,
Larry Beck
,
Southern Gospel News
,
Southmen
,
Tim Riley
,
West Coast Gospel Concerts
Posted in
announcements
|
Comments Off

on SOUTHMEN – WEST COAST TOUR