Written by Staff on January 26, 2017 – 2:24 pm -
NASHVILLE, Tenn.—Acclaimed Difference Media husband/wife duo Aaron and Amanda Crabb performed at Family Research Council's Faith Freedom and Future Inaugural Ball last week. The couple, along with comedian Chonda Pierce and recording artists Kari Jobe, Cody Carnes and Guy Penrod, were among the headliners at the black-tie gala in Washington, D.C., on inauguration night.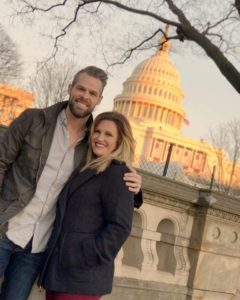 Aaron and Amanda Crabb have five recordings, multiple Dove Award nominations and an Inspirational Country Music Association Vocal Duo Award nomination to their credit, among other accolades. The couple's critically-praised 2016 Difference Media release, Restore, was produced by Aaron Crabb, a member of Southern Gospel's iconic, GRAMMY®-nominated Crabb Family. Restore showcases the duo's signature harmonies and modern country influences, thematically reflecting their recent journey, from launching and pastoring the burgeoning Restoring Hope Church near Nashville to the birth of their fourth child.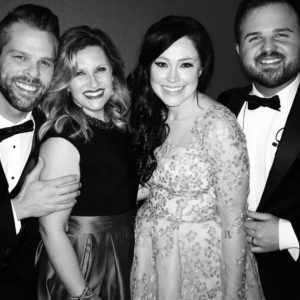 For further information, visit turningpointpr.com or differencemedia.org. Follow Aaron and Amanda on Facebook and Twitter, @aaroncrabb79 and @amandascrabb.
Tags:
Aaron and Amanda Crabb
,
Faith Freedom and Future Ball
,
Inaugural Ball
,
President Donald Trump
Posted in
announcements
,
artists
|
Comments Off

on Aaron and Amanda Crabb perform at Inaugural Ball
Written by Staff on January 19, 2017 – 1:53 pm -
NASHVILLE, Tenn.— Best-selling comedian Chonda Pierce is set to take the stage for a performance at the Faith Freedom & Future Inaugural Ball in Washington, D.C., January 20. Presented by Family Research Council, one of the country's leading policy organizations, the ball is among a slate of high-profile celebrations to follow the inauguration of President Donald J. Trump earlier that day.
"The inaugural events, with all their pomp and circumstance, are the epitome of our democracy," shares Pierce, who will also attend the Inaugural Swearing-In Ceremony and the National Prayer Service. "No matter who is in or out of office, I am a patriot of the process and of the office. I'm more than excited to get to see any of it, much less be a small part of it!"
Family Research Council was founded in 1983 with the mission to champion marriage and family as the foundation of civilization, the seedbed of virtue, and the wellspring of society. FRC shapes public debate and formulates public policy that values human life, upholds the institutions of marriage and the family, and defends religious liberty.
A stand-up comedian, television hostess, author and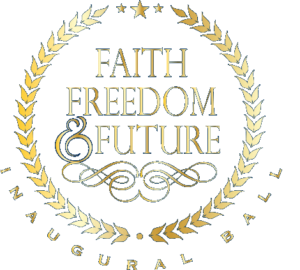 actress, Chonda Pierce has been making people laugh for more than two decades with her winning combination of fierce wit and southern charm. The Recording Industry Association of America's (RIAA) best-selling female comedian of all time, Pierce has six Platinum DVDs, three Gold DVDs and five Daytime Emmy® Award nominations to her credit and is ranked among Pollstar's top-selling live performers. Her second feature documentary—a follow-up to 2015's blockbuster Fathom Events and Fuseic Entertainment presentation, "Chonda Pierce: Laughing in the Dark"— will hit theaters around the country in April.
For further information, visit Chonda's website here or turningpointpr.com.
Tags:
Chonda Pierce
,
comedian
,
Faith Freedom and Future Ball
,
gospel music
,
Inaugural Ball
,
President
,
Turning Point Media
,
washington dc
Posted in
announcements
,
artists
|
Comments Off

on CHONDA PIERCE TO PERFORM AT FAITH FREEDOM & FUTURE INAUGURAL BALL