Written by SGN Scoops Staff on February 25, 2016 – 12:55 pm -
It is official. With the exception of a few dates we will honor, From The Ashes will no longer continue to sing. We want to thank everyone that has supported us while we were on this short journey. It has been a difficult decision but we feel it is the best choice. We gave it a go to try to juggle 2 groups along with daily life and it has proven to be too much. I know God will use me where He sees best. I trust Him. He's never failed me. Thanks go to Brian Cook, who stepped out in faith with me on this vision and believed in me. To Martha, my sister, who came in and filled the position with a drive to honor God beautifully through the short time, it has done my heart well. Thanks to my darling, Rodney for standing beside me and letting me dream a little dream. Most of the dates have been taken by the Capstone Quartet, which most of you know is Rodney's group. We are thankful they are able to fulfill them. Again thank you to all who have supported and encouraged us. You won't be forgotten. If you have any questions feel free to go to my personal page Paula D Homan and message me or give me a call or text.
In Christ's love,
Paula
Tags:
From the Ashes
,
Southern Gospel News
Posted in
announcements
|
Comments Off

on From The Ashes To Leave The Road
Written by Staff on October 15, 2015 – 9:54 am -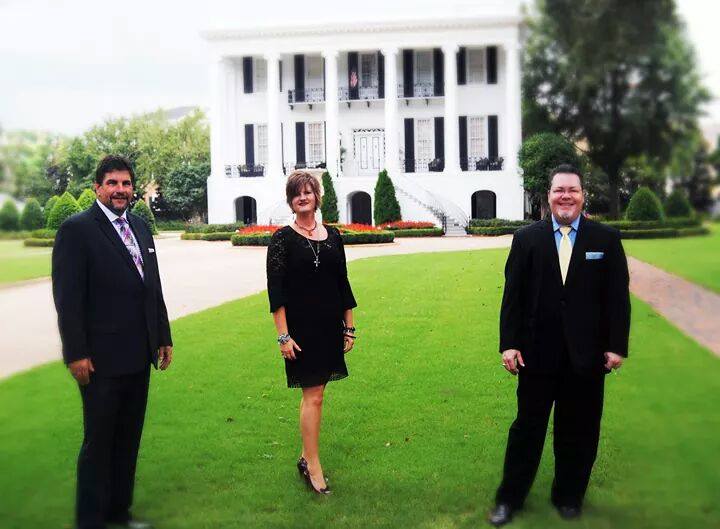 From The Ashes trio is part of the 2015 Creekside family, scheduled to sing during the Convention. On October, they posted on Facebook that Brian Cook is no longer able to sing with the group. Brian has been undergoing treatments for cancer.
The Facebook posting stated: "We are saddened to announce that effective immediately, Brian will no longer be able to travel with us. His health has declined to a state such that it is no longer possible to keep up with the demands that comes with singing. Please continue to keep Brian in your prayers as he has a long road ahead. He has been a great blessing and asset to this group.
We will continue with our tour dates. Paula's sister, Martha Bowling, has so graciously stepped up to fill in until God sends a replacement."
Please pray for Brian Cook.
Please stop by the Facebook page of From The Ashes for more information.
Tags:
Brian Cook
,
From the Ashes
,
Prayer
,
southern gospel
Posted in
announcements
,
artists
|
Comments Off

on Pray for member of From The Ashes
Written by Staff on August 3, 2015 – 3:43 pm -
Gospel Artists remember Noah Sartin
There was a great concert on Saturday night in Delta, AL for Noah's family, Steve and Metha Dover. Noah Timothy Sartin passed away in May at the age of 13 years.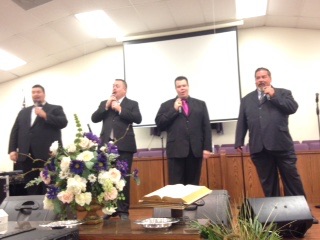 Friends gathered to show love and support at the Macedonia Baptist Church.
Pat Barker was emcee, along with Clearvision Quartet, Capstone Quartet, From The Ashes, Exodus and Broken Vessels.
Broken Vessels are Scott and Lisa Roberts, and the couple shared a song that had become very special to Metha Dover in the last few months of Noah's life. The song was one that Scott had written, which says that "I may limp up to Heaven's gates, but I will run on the other side…" See below for a video of this touching presentation.
Noah received his healing in Heaven but his parents remain faithful in serving the Lord. What an example. We know that Noah is running now!
SGN Scoops was blessed to be in attendance.
By Paula Hendrick
Find Your Southern Gospel News On Facebook Here
Tags:
Broken Vessels
,
Capstone Quartet
,
Clearvision Quartet
,
Exodus
,
From the Ashes
,
gospel music
,
Pat Barker
Posted in
announcements
,
artists
|
Comments Off

on Gospel Artists remember Noah Sartin