Written by SGN Scoops on January 16, 2013 – 11:57 am -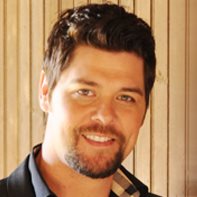 Nashville, TN – Grammy® Award winner and reigning GMA Dove Awards' Male Vocalist and Artist of the Year 
JASON CRABB,
 is set to release his brand new single, "What the Blood Is For," to radio on January 21st. The song, written by Ronnie Freeman and Tony Wood, serves as the first single to southern gospel radio from the forthcoming project 
LOVE IS STRONGER
,
 releasing on March 12th.
 "This song applies to everyone," describes Jason as he talks about the new single. "No matter how hard we try, we will never be 'good enough' to save ourselves. We all fall…we all make mistakes and that's what the blood is for – our sin. Thank God that He sent His Son to the cross so that we could have eternal life!"
Crabb is preparing to release Love Is Stronger produced by award-winning producers Jay DeMarcus, Ed Cash and Wayne Haun. "I'm so excited to release new music and I'm really proud of this project. I can't wait for everyone to hear it!" The release is currently available for "Pre-Buy" at all LifeWay Christian Stores.
Twitter: @JasonCrabbMusic
About Jason Crabb: 
Grammy® Award winner and 17-time GMA DOVE Award winner Jason Crabb has become known as one of the most respected and diverse vocalists in Christian music.  His soulful, heartfelt vocals have made him a critics' pick and a fan favorite on stages ranging from "The Grand Ole Opry" and the Brooklyn Tabernacle to the Gaither Homecoming arena platforms.  In 2012, Crabb was honored to be awarded with not only the Male Artist of the Year award at the GMA DOVE Awards but also the Artist of the Year Award in addition to the Soloist of the Year Award at the NQC Music Awards. With a string of number one hits and chart-topping singles, a tour schedule of over 170 dates annually, ongoing tv appearances and an all-new recording, this vocal powerhouse's talent is topped only by his genuine personality and concern for others.
Tags:
Brookly Tabernacle
,
Ed Cash
,
Gaither Homecoming Videos
,
GMA Dove Awards
,
Jason Crabb
,
Jay DeMarcus
,
LifeWay
,
Ronnie Freeman
,
Southern Gospel News
,
Tony Wood
,
Wayne Haun
Posted in
announcements
|
Comments Off

on JASON CRABB KICKS OFF 2013 WITH NEW SINGLE "WHAT THE BLOOD IS FOR" AND PREPARES FOR NEW RELEASE, LOVE IS STRONGER, TO HIT STREETS MARCH 12
Written by SGN Scoops on January 20, 2012 – 6:23 am -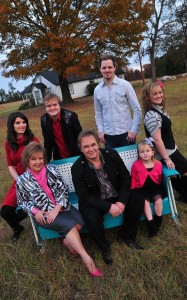 Two-time GRAMMY ® Award nominees and six-time GMA DOVE Award winners Jeff & Sheri Easter are scheduled to appear on "The Marty Stuart Show." The program, to be recorded in Nashville on Jan. 23, will be aired at a later date on the RFD-TV network. A household name among Gospel music lovers, Jeff & Sheri will be performing their DOVE-nominated song "Workin' on a Road," the duo's rendition of this classic Lester Flatt tune found on their current project, "Expecting Good Things." Marty and his wife, acclaimed vocalist Connie Smith, along with the show's host, Eddie Stubbs, all joined Jeff & Sheri for the recording of the song on the "Expecting Good Things" release. "We asked Marty to sing with us on this song because of his early years traveling with Lester Flatt and his obvious love for this music," stated Jeff.   "The longer I sing, the more I appreciate being able to make great music with such talented artists," described Sheri.  "Performing alongside such legends seems to not only broaden my abilities as performer, but it also enriches the emotion attached to each lyric."   For show times and guest appearance details, visit www.rfdtv.com .  For further information regarding Jeff & Sheri Easter, visit www.jeffandsherieaster.com .
ABOUT JEFF & SHERI EASTER               
Two-time GRAMMY®-nominated Jeff & Sheri Easter are Gospel music treasures, featured regularly on the Gaither HOMECOMING videos and international HOMECOMING tours in addition to their own heavy schedule of appearances.  Jeff & Sheri are the recipients of six GMA DOVE Awards, 15 Singing News Fan Awards, three Society for the Preservation of Bluegrass Music Association Awards, two International Country Gospel Music Association honors, 16 Voice Awards, four Southern Gospel Music Fan Fair Awards, five SGN Scoops Diamond Awards, four Hearts Aflame Awards and three Cash Box Awards.  Formed in 1988 following childhoods as part of their respective, nationally-known family groups—The Lewis Family and The Easter Brothers, the married couple is joined today on stage by their children—Madison and Morgan Easter—who round out the group.  The group is known for such hits as "Roses Will Bloom Again," "Praise His Name," "Thread of Hope," "Speak to the Mountain" and many others including "Born to Climb," which garnered a 2010 DOVE Award.
Tags:
Gaither Homecoming Videos
,
Inspirational Blue Grass
,
Inspirational country Music
,
Jeff & Sheri Easter
,
Southern Gospel News
,
The Marty Stuart Show
Posted in
announcements
,
christian entertainment
|
Comments Off

on Gospel music mainstays Jeff & Sheri Easter to appear on "The Marty Stuart Show"
Written by SGN Scoops on December 19, 2011 – 4:17 pm -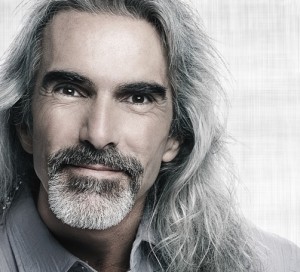 NASHVILLE, Tenn.—For Guy Penrod, one of gospel music's best-loved vocalists, 2011 marked a year filled with unforgettable milestones.  Led by the continued multi-genre success of his 2010 solo debut, Breathe Deep, Penrod's visibility and acclaim experienced new heights within both the Christian and Country Music arenas.
Penrod is ending the year on a high note, having made his debut solo appearance on The Grand Ole Opry last month. As part of the Opry's special Veteran's Day show, the award-winning vocalist performed his current mainstream country single, "More Power To Ya," and "Breathe Deep," on the historic stage of Nashville's Ryman Auditorium.
In addition, other unforgettable moments for Guy Penrod in 2011 include:
Induction into the Texas Gospel Music Hall of Fame
Dove Award Nominations for Country Album of the Year and Country Recorded Song of the Year ("Are You The One")
ICM Award Nomination for Male Vocalist of the Year
80 concert performances across the US
Numerous dates in Europe and Canada
"2011 will go down as a year that my family and I will not soon forget," said Penrod.  "Whether it was learning about the Dove and ICM nominations; hearing our songs played on both Christian and Country radio; or stepping foot on the Opry stage, those are all moments to remember.  However, none of that tops the support and love I felt from those we sang to across the country.  It is my prayer we were able to, in turn, provide them with encouragement and hope for their own journeys."
Penrod's acclaimed 2010 Servant Records/Gaither Music Group solo debut, Breathe Deep, continues to be a benchmark for country recordings within the Christian marketplace.  Breathe Deep has sold more than 75,000 units to date, and has yielded successful singles in both mainstream country and southern gospel radio formats.
During his 14 years with the GRAMMY® and Dove Award-winning Gaither Vocal Band, Penrod performed before more than 5 million people on Bill & Gloria Gaither's Homecoming Tours and was featured on Gaither television specials airing on multiple networks.  The Gaither Homecoming series and The Gaither Vocal Band sold more than 20 million CDs and DVDs while Penrod was a member.  Prior to joining the Vocal Band, Penrod was a highly sought-after studio singer in Nashville and appeared for three years on TNN's popular "Music City Tonight" as a vocalist in the house band.
Penrod is looking forward to a full touring schedule in 2012, including performances at churches, theatres and special events throughout the country, as well as a European tour next summer.  For a complete tour schedule and additional information, visit www.guypenrod.com.
Tags:
Gaither Homecoming Videos
,
Gaither Music Group
,
guy penrod
,
Inspirational Country
,
Ryman Auditorium
,
Servant Records
,
Southern Gospel News
,
The Grand Ole Opry
Posted in
announcements
,
christian entertainment
|
Comments Off

on GUY PENROD CELEBRATES UNFORGETTABLE 2011
Written by Rhonda on September 10, 2010 – 5:37 am -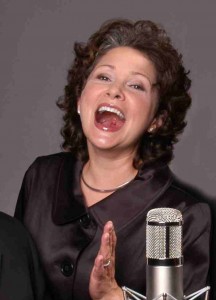 Allison Durham Speer will grace the platform of Grace Church of the Nazarene in Nashville, TN on Sunday, September12 at 6:00 pm.  This concert will premier her latest  project "The Holy Hills."  The album was produced by Allison and has received great reviews!   Allison says, "I think I am more excited about this project than any I have ever done. Producing it myself gave me a freedom I've never felt before and I think the end result reflects that. My prayer is that the songs will bless His Church and His People."  The album consists of 13 songs including "The Holy Hills of Heaven", "The Light of that City", "I'm Gonna Leave Here Shoutin'" and more. 
Allison has certainly gained a impressive reputation by singing in venues such as: Gaither Homecomings, SouthernBaptist Convention, Nazarene General Assembly, Billy Graham Crusade, Bailey Smith Conference, Louis Palau Crusade and more.  She has also been a featured soloist on many Gaither Homecoming Videos and has ministered in churches such as Charles Stanely's- "First Baptist Church" in Atlanta and Jim Cymbala's- "Brooklyn Tabernacle" in New York. 
Allison excels in musical performance and in communication.  She is a gifted speaker, story teller as well as a vocalist.  Allison is known for creating  "moments and memories" for her audience to cherish.  This Sunday night promises to be an unforgettable night in Nashville.   Grace Church of the Nazarene is located at 2620 Pennington Bend Road.  For more information about Allison Durham Speer, her music, "The Holy Hills" song clips and her concert schedule, visit http://www.allisondurhamspeer.com/
Tags:
Allison Durham Speer
,
Brian Speer
,
Gaither Homecoming Videos
,
Grace Church of the Nazarene Nashville
Posted in
announcements
,
new music
|
Comments Off

on Allison Durham Speer Premiers New Album "The Holy Hills" In Nashville September 12
Written by Rhonda on September 9, 2010 – 6:27 am -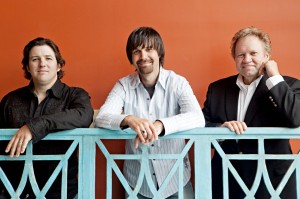 Brentwood, TN (Mansion Entertainment) September 9th, 2010 – Three Bridges, one of Southern Gospel's prominent trios, has signed with Mansion Entertainment.
 
Shortly after their critically acclaimed "Soldiers" project in 2002, Three Bridges received a Southern Gospel News Award nomination for Breakthrough Artist of the Year. The accolades continued to follow year after year with a New Artist award from the Southern Gospel Music Guild, Horizon Group recognition by the Diamond Awards, two-time Singing News award recipient for Trio Of The Year and multiple other awards and nominations for Song of the Year, Best Album Cover and Trio Of The Year.  Comprised of group members Elliot McCoy (baritone and group manager), Shannon Smith (lead) and Jeremie Hudson (tenor), Three Bridges has toured venues across the world from gospel singings, to business conventions, churches, political meetings, TV shows, charitable relief events and all the way to Air Force One. They have appeared on Bill Gaither "Homecoming Video's" and were special guests on a video for the United Nations. Add to that the fact that their last 12 radio singles have appeared in the Top 40 on the Southern Gospel charts with 7 of those in the Top 10 and 3 of those making number one spots. They are definitely among the elite of prominent trios in Southern Gospel.
 
Look for a debut Three Bridges project on Mansion Records soon. You can also visit with Three Bridges at the Friday evening Meet & Greet and 3 Minute Give-Away during the National Quartet Convention in Louisville, Kentucky beginning at 7pm, Friday September 17th in the Mansion Entertainment booth (#295). A special Mansion Entertainment collectable poster will be available to commemorate the evening. For more information regarding Three Bridges visit their website at  www.threebridgesgospel.com  or visit the Mansion Entertainment website at www.themansionentertainment.com.
Tags:
Elliott McCoy
,
Gaither Homecoming Videos
,
Jeremie Hudson
,
Mansion Entertainment
,
Mansion Records
,
Shannon Smith
,
three bridges
Posted in
announcements
|
Comments Off

on Three Bridges Sign With Mansion Entertainment