Written by Staff on June 25, 2020 – 9:59 am -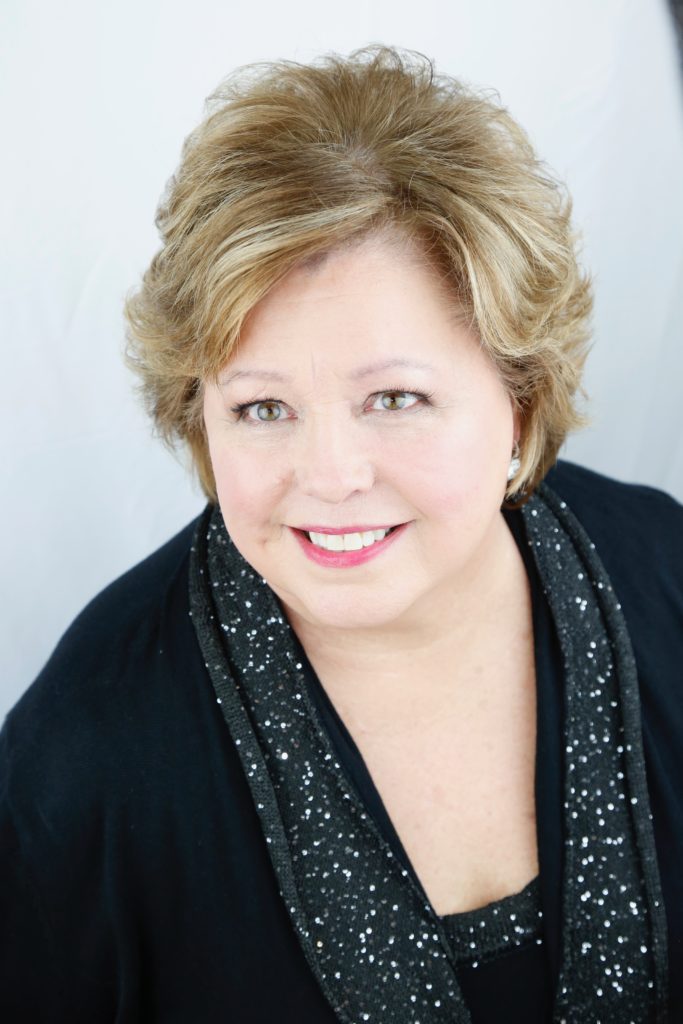 Sharps Chapel, Tenn. – Chapel Valley is thrilled to announce a partnership with four-time Dove Award-winner and Gaither artist, Sue Dodge (website HERE). Many know Sue Dodge from her appearances on Gaither Homecoming events and videos and some even remember her early days with The Speer Family.
Sue has been in the studio working on her new Christmas album and getting to know the Chapel Valley production crew in the process.
Sue celebrated 50 years in Southern gospel music last year with the launch of her "Let me Tell You About Jesus" album.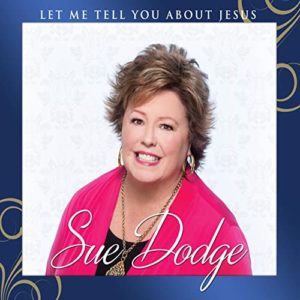 The Southern Gospel Music Hall of Fame and Museum has a brand new display featuring some of her memoirs from her lifetime contribution to the industry. Amos and Sue Dodge recently retired after founding and pastoring Capital Church for over 40 years, and Sue has resumed traveling, singing and sharing the gospel.
Shane Roark of Chapel Valley shared, "We are excited to welcome Sue Dodge to the Chapel Valley family. She is an accomplished artist and has shared the stage with some of the most legendary names in the Southern gospel industry. Sue is seasoned, yet humble, and her joy literally spills out as we work together. We look forward to sharing her music and supporting her ministry as she brings some Christmas joy into your hearts and your homes."
Learn more about the latest news in Sue's ministry world at www.suedodge.com or visit her Facebook page:  @suedodgemusic. 
Visit Chapel Valley's website:  www.chapelvalleymusic.com and be sure to like their social media page for exciting upcoming news:  @chapel.valley.5.
Tags:
.
,
chapel valley
,
gaither
,
gospel music
,
Southern Gospel Music
,
sue dodge
,
Tennessee
Posted in
announcements
,
artists
|
Comments Off

on SUE DODGE PARTNERS WITH CHAPEL VALLEY FOR A BRAND NEW SEASON IN MINISTRY
Written by Staff on February 9, 2020 – 11:51 am -
By Craig Harris
Ivan Parker looks back on his recording career and finds himself surprised at the fact that he has recorded 17 solo projects.
"I can't believe I did that much work," Parker says. "I can't believe I sang that many songs. Not only did I record, then I took them on the road and performed them every night … no wonder I'm tired."
Parker exchanged that fatigue for excitement recently as an album release luncheon for the latest of those projects – "Feels Like Home" – was held at Sound Emporium Studios in Nashville, Tennessee.
"It's that anticipation," Parker points out. "It's like you have that question in the back of your mind … did I do it right? Did I deliver it properly? Could we have done something a little bit differently on it? I'm sure we could have … but it's a done deal, so live with it."
Parker teamed with long-time friend and former Gold City member, Garry Jones, the producer of the project.
"It's the friendship that dates back to the early 1980s," Jones explains. "It goes beyond friendship. It's about understanding and trust, because that was established years ago. When we go to work on a record, there's a trust factor. It's trust in each other. It's trust that you have my back. It's trust that you're vested in this journey with me.
"It makes it a little more special than just being work-for-hire. We are creating something together for friends."
Jones has been the producer on several of Parker's recent projects.
"It's fun working with an old friend and knowing his abilities already," Parker shares. "He knows my voice probably better than anybody does. I know his abilities better than anybody does. It's really a pretty cool merger in the studio. It's a really great experience collaborating and arranging.
"Whenever we finished that last song in the studio – "Through It All" – we capped it, and it was done. When we were getting ready to leave, Garry looked at me and said, 'Thank you for letting me be a part of this. I needed to hear where I came from.' I like that."
According to Parker, the creative process remains unchanged.
"It's always the same process," Parker notes. "There may be some technicalities that may change. We always get together and go over the songs. We sort of get a general list of the songs we like and could possibly do, and then, we narrow it down. We have our procedure there. Then, Garry starts arranging and writing out the musical charts, and then we go in and start the recording process. It's pretty much the same. We just do it in different locations."
In addition to "Through It All," the project is filled with songs familiar to many Southern gospel music fans, including: "Feeling at Home in the Presence of Jesus," "Why Me," "I Just Came to Talk with You Lord," "Dig a Little Deeper in God's Love," "The Holy Hills of Heaven Call Me," and "I Can't Even Walk."
"There's always a joy in presenting a song that the people know, because if they know it, you're going to be able to look at their lips and see them singing it back to you," Parker says. "That's the effect we wanted. That's one of the things we wanted to do. I'm looking forward to that in staging and hearing these people respond in a live atmosphere."
It's difficult for Parker to select a favorite among the cuts on the project, which was released on Aug. 2.
"I like them all equal," Parker points out. "It's like a sleeper … when you get on stage, you don't know which one is going to bring the most smiles. It could be 'Why Me Lord.' That's the interesting part in producing a new record. Hopefully, we have 11 great songs."
Jones adds, "There's always a song or two or three or four that have a unique ability that can speak to you in a unique and new and fresh way. What stands out to me is the overall continuity that creates from song to song. There is a common thread that is somewhat organic in nature that we were able to weave through the entire project that just came together. We did our part to the best of our ability. The rest is just something that happened that we couldn't expect."
By Craig Harris
First published in SGNScoops Magazine in September 2019
Tags:
gaither
,
Garry Jones
,
gospel music
,
ivan parker
,
Southern Gospel Music
Posted in
announcements
,
artists
|
Comments Off

on Ivan Parker is feeling at home
Written by Staff on April 23, 2019 – 1:33 pm -
Vienna, VA – 50 years ago, a young woman named Sue Chenault was a beautiful young girl who loved Jesus and loved to sing. She sang her very first televised solo at the tender age of five years old and by age 16, she was performing on KATV, Channel 7 every day with The Miller Trio. At age 18, she was crowned "Miss Benton" and went on to be chosen "Miss Congeniality" in the Miss Arkansas Beauty Pageant. Her inner beauty and love for the Lord shine through her beautiful smile and contagious joy, which she is known for both on and off stage.
In 1969, The Downings flew Sue to Nashville after hearing her demo tape and hired her on the spot at only 19 years old. After 18 months with The Downings, the legendary Speer Family invited her to join their ministry. During her years with The Speer Family, Sue received four Dove Awards for Female Vocalist of the Year and has since been inducted into the Gospel Music Hall of Fame for her years with The Speer Family.
Four years after joining The Speer Family, Sue met the love of her life, Amos Dodge. Their love story is one of the most touching and humorous "love at first sight" stories you will hear. Amos and Sue celebrated 45 years of marriage this year. In 1979, Amos and Sue founded Capital Church in a suburb of Washington DC. Forty years later, Capital Church is thriving and reaching nations for Christ. That same year, they founded the Lincoln Memorial Easter Sunrise Service, where over 8,000 people now gather to celebrate the risen Savior at the break of dawn each year on Easter Sunday. Washington Magazine named the sunrise service #5 on their "bucket list" of things to do when visiting Washington DC.
Sue recently celebrated her 50th year in ministry at the church where it all began, Holland Chapel Baptist Church in Benton, Arkansas. It was a packed house for an evening filled with memories, laughter and beautiful music. Bill Gaither, Ann Downing, Jeannie Johnson, Mark Lowry, Ivan Parker, Guy Penrod, The Isaacs, The Talleys, The Oak Ridge Boys and Larry Gatlin shared memories of moments with Sue. The evening highlighted three themes that define Sue's life in ministry, "The Goodness of God, The Grace of God, and The Faithfulness of God" as she shared songs like "I Came Here to Tell You that the Lord is Good" and "Let Me Tell You About Jesus." The crowd joined in as the evening closed with an all-time favorite, "Great is Thy Faithfulness."
Amos and Sue have retired from pastoring Capital Church, passing the baton to Travis and Tara Goodman. Travis is the grandson of Howard and Vestal Goodman and is carrying the legacy of reaching the nations for Christ. Sue is back on the road in full-time ministry now. She has an enormous legacy in the Southern Gospel music industry, having sung in 18 countries, received numerous prestigious awards and even accolades from former President Ronald Reagan, who told her that her performance of "God Bless the USA" rendered him speechless.
Sue shared, "I am so humbled and honored at how God has allowed me to serve Him over the years, and I couldn't be more thankful that He still allows me to sing. This is only the beginning and I hope to see you all soon!"
Visit Sue on Facebook at https://www.facebook.com/sue.dodge.5 and like her page to keep in touch and visit her website at: www.suedodge.com to see where you can hear her in concert.
Tags:
gaither
,
gospel music
,
Southern Gospel Music
,
sue dodge
Posted in
announcements
,
artists
|
Comments Off

on Sue Dodge Celebrates 50 Years of Ministry!
Written by Staff on January 17, 2019 – 7:47 pm -
Ivan Parker has had a long, storied career in the Southern gospel music field having sung with several popular groups. He has also been a staple of the Gaither Homecoming videos. Parker currently travels and ministers as a soloist, and is experiencing great success. From an early age, Parker always knew he wanted to sing. He has been blessed to be able to do what he loves and spread the Word of God through song.
Gospel music has been a major part of Parker's life since the beginning. Parker, while at his father's church, gave his heart to the Lord at nine years old and from that point, knew he wanted to sing.
"I started singing weekends with my brothers when I was 13 years old," says Parker.. "My dad was a pastor so I grew up in church. Being from a large family of seven kids, we all learned to sing early in life. My first full time position came in 1982 with the Singing Americans. Then I started with Gold City in 1983 and traveled with them for 10 years. I immediately started my solo career in January 1994, and also started with the Gaithers doing a few tour dates in February of that year, which continued for years on video and concert dates."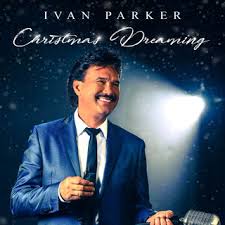 Parker's unique and powerful lead voice is easily recognizable. His great sound and style was influenced by several of the great pioneers of the Gospel music field.
Parker states, "Through the years of loving Southern gospel music, there are many influences. I have always loved the crooning vocals and personality of Jake Hess, the smooth lead singing of Duane Allen with the Oak Ridge Boys." He is now a part of that long line of incredible vocalists.
Gold City recorded some of its most popular hits during Parker's tenure, including: "In My Robe Of White," "I Think I'll Read It Again," "John Saw," and "Midnight Cry." The latter song became Parker's signature.
Following his departure from Gold City, Parker embarked on a solo career in 1994. He has been nominated for, and received, several national gospel music awards. Parker's music has resonated with audiences all over the world and captures beautifully the message of Christ. His latest mainline release "Dancing In The Rain" features his latest radio single which conveys a timely message.
Parker explains, "The latest radio single is called 'Take Me To The Cross,' written by Rodney Griffin. I had been looking for a song that was a mix of patriotic with a Christian message. Without Rodney and I talking, he emailed me this song and I knew God intended this song for me. It was the perfect blend of the two messages that I was wanting. I absolutely love this song!"
Tags:
Christian Music
,
christmas music
,
gaither
,
gospel music
,
ivan parker
,
Midnight Cry
Posted in
artists
,
sgn scoops magazine
|
Comments Off

on Dreams come true: a look at Ivan Parker
Written by Staff on December 13, 2018 – 5:41 pm -
Gaither Music Group Recording Artists The Isaacs and The Martins Celebrate 2019 GRAMMY® Nods for Best Roots Gospel Album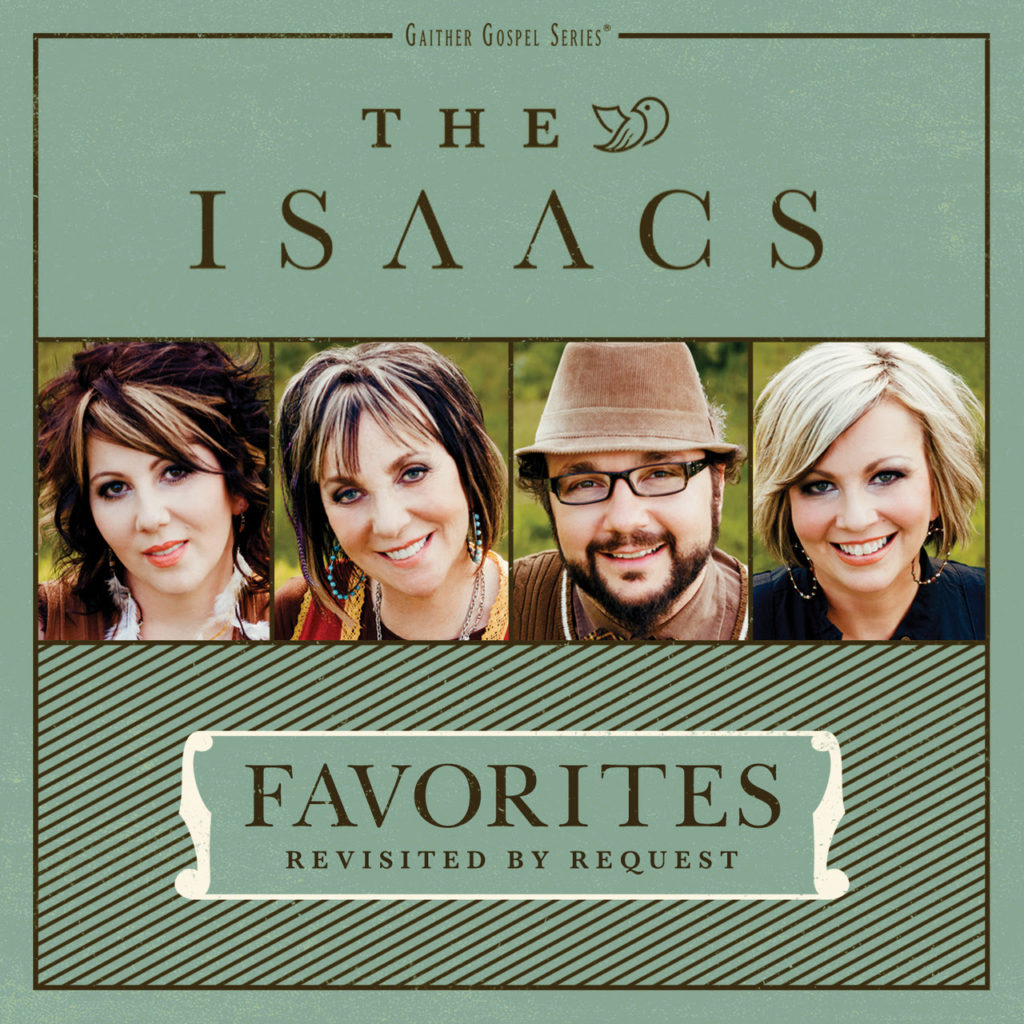 Label's Award-winning Family Groups Rise to the Top of This Year's Best Roots Gospel Category
NASHVILLE, Tenn.—December 12th, 2018—Award-winning Gaither Music Group recording artists The Martins and The Isaacs each garnered a 2019 GRAMMY® nod last week forBest Roots Gospel Album, according to Friday's announcement of nominations by The Recording Academy. Two of the most recognized groups on the Gaither HOMECOMING Video Series, these two families' impeccable harmonies have transcended musical stylings and graced platforms around the world for decades.
Siblings Judy Martin Hess, Joyce Martin Sanders and Jonathan Martin–collectively known as The Martins–were honored for their 2018 recording Still Standing.  Produced by award-winning singer/musician/producer and fellow 2019 nominee Gordon Mote, the 11-song release finds the group continuing to explore musically while maintaining the unmistakable, three-part harmonies that have taken them from the stages of Carnegie Hall to the White House.  The trio's unprecedented blends have defied musical boundaries and garnered two previous GRAMMY® nominations and eight GMA DOVE Awards and made them a household name among Christian music enthusiasts.
"We are beyond excited about this nomination," stated Joyce.  "We have been singing and recording all of our lives, and we are still creating music that we love.  To still be able to record new music and be proud of it is exciting. To have the Academy members receive it in this way is simply incredible.  We love singing together, and we are grateful for this honor."
Singing together runs in the family at the home of The Isaacs, one of gospel music's most respected and awarded artists.  Siblings Sonya Isaacs Yeary, Becky Isaacs Bowman and Ben Isaacs, along with their mother, Lily Isaacs, have been honored for their current recording Favorites: Revisited by Request, a re-recording of some of their classic hits and most-requested songs.  The release features the intricate, family harmonies that have made them a fan favorite among gospel, bluegrass, folk and country music lovers and led them to performances on some of the world's most-celebrated stages.  In addition to their own accolades, they have performed and recorded with such legends as Dolly Parton, Reba McEntire, Trace Adkins, Brad Paisley, Paul Simon, Vince Gill, Merle Haggard, Randy Owen, Trisha Yearwood, Ralph Stanley, Mark Lowry and many more.
"We are overjoyed to learn of the 2019 GRAMMY® nomination for our latest album in the Roots Gospel Album category!"  said Sonya Isaacs Yeary.  "After performing this collection of songs for over 20 years, we went back into the studio and re-recorded them the way we sound today.  Songs develop the more you sing them, and we enjoyed revisiting these songs that were some of the first ever heard by The Isaacs.   This nomination confirms our feeling that some older songs deserve to be heard by new generations.   Our heartfelt thanks to the voters and to the Recording Academy!"
The Isaacs and The Martins are seen regularly on numerous TV networks including Dish TV, DIRECTV, AT&T U-verse, PBS, GaitherTV, TBN, FamilyNet, CTN, GMTN, Guardian, Liberty, RFD, TCT and TLN.  The campaign will also air in Canada on Vision TV, The Miracle Channel, Grace TV and CTS.
For a sample of The Martins' Still Standingvisit:  https://www.youtube.com/watch?v=XR_MoWkTUOY
To hear the opening a cappella song from The Isaacs' Favorites: Revisited by Request visit:
https://www.youtube.com/watch?v=YfeSl1m5MZw&list=PLod2LsGiNtV8v2MZw5DT2a5P0TtI2RS6M
Favorites:  Revisited by Request and Still Standing are distributed through Capitol Christian Distribution and Universal Music and are available throughout general market stores and the Christian marketplace in addition to online retailers including iTunes, Amazon andwww.gaither.com.
To keep up with the latest happenings with The Martins, visitwww.martinsonline.com, connect with them at facebook.com/martinsonline or follow them on Twitter: @martinsonline.
For further information regarding The Isaacs, visit www.theisaacs.com orhttps://www.facebook.com/TheIsaacs/.
For further information, please visit www.gaither.com or connect on Facebook at www.facebook.com/gaithermusic or on Twitter: @gaithermusic.
The 61st Annual GRAMMY® Awards ceremony will be held on February 10, 2019, at Staples Center, Los Angeles. The ceremony will recognize the best recordings, compositions, and artists of the eligibility year, which ran from October 1, 2017, to September 30, 2018.
ABOUT THE MARTINS
THE MARTINS, who grew up in Hamburg, AR, began singing when their mother gathered them around the piano in their rural home and taught them to sing a cappella.  With four number one singles and four top ten singles in multiple Christian music formats, eight GMA DOVE Awards and three GRAMMY® nominations, the trio of siblings has come a long way from that family living room having made appearances at The White House, "The Grand Ole Opry," the Ryman Auditorium, Dollywood, "The 700 Club," TBN, the National Religious Broadcasters Convention, the Southern Baptist Convention and the National Quartet Convention.  They are seen regularly on the Gaither HOMECOMING Video Series and concerts and have toured worldwide alongside some of Christian music's most respected artists.
ABOUT THE ISAACS
The Isaacs is a multi-award-winning family group that blends tight, family harmony with contemporary acoustic instrumentation, winning the praise of critics and the loyalty of audiences all over the world. The group, known for their hair-raising blends, perform frequently at The Grand Ole Opry and are favorites on the Gaither Homecoming Video and Concert Series. The group has received honors and nominations from organizations ranging from the International Bluegrass Music Association (IBMA) and the Inspirational Country Music Awards (ICMAs) to The Singing News Fan Awards and the GMA DOVE Awards. They have performed with legendary performers such as Dolly Parton, Reba McEntire, Trace Adkins, Brad Paisley, Paul Simon, Vince Gill, Merle Haggard, Randy Owen, Trisha Yearwood, Ralph Stanley, Mark Lowry and many more.
Tags:
Christian Music
,
gaither
,
gospel music
,
grammy
,
Isaacs
,
Martins
Posted in
announcements
,
artists
|
Comments Off

on Gaither Music Group Recording Artists THE ISAACS and THE MARTINS Celebrate 2019 GRAMMY® Nods for Best Roots Gospel Album
Written by Staff on August 4, 2018 – 4:31 pm -
NASHVILLE, Tenn.— "Russ Taff: I Still Believe," a gripping documentary chronicling the beloved vocalist's unparalleled musical journey and behind-the-scenes battle with alcoholism, is slated for a fall premiere in movie theaters around the country. Currently in production, the Fuseic Entertainment film is a story of hope, showcasing the multi-GRAMMY® and Dove Award-winning superstar's ultimate embrace of God's healing and restoration.  

Award-winning director Rick Altizer (Chonda Pierce: Laughing in the Dark) traces Taff's iconic four-decade career, as well as the childhood trauma he suffered at the hands of an alcoholic father and abusive mother. Unable to overcome this shame for many years, Taff himself turned to alcohol, distancing his family, threatening his career and jeopardizing his life. 
 
"I Still Believe" also shines an important spotlight on Taff's wife of 42 years, Tori. Her tough love, fervent prayers and unfailing devotion helped her husband find freedom from his past through God's mercy. The couple hopes their deeply personal saga will impact and encourage others in similar situations. 
 
"I'm a believer in looking ahead, not behind, but sometimes only time and distance can bring everything into perspective," says Russ Taff. "Forgiveness, healing, restoration— I am living proof that Jesus is still about His Father's business, one broken person at a time."
"Vulnerability is scary, but our prayer is that the story of God's love reaching right down into the middle of our messy, imperfect lives will offer hope and courage to other struggling families," adds Tori Taff.  
 
In addition, the powerful documentary is slated to feature appearances from such legendary artists and entertainers as Amy Grant, MercyMe's Bart Millard, Michael W. Smith, Newsboys' Michael Tait, Bill Gaither, and comedians Mark Lowry and Chonda Pierce, among others.
 
"To tell this story is an honor and a privilege and one of the most important things I have done in my career," said Rick Altizer, "Russ Taff: I Still Believe" director and co-founder of Fuseic Entertainment. "Yet this story goes beyond Russ and Tori Taff; this is a story of the powerful, redemptive work of Jesus Christ."    
 
Hailed by Billboard magazine as "the single most electrifying voice in Christian music," Russ Taff has garnered six GRAMMY® Awards and 18 Gospel Music Association Dove Awards. Inducted into the Gospel Music Association Hall of Fame an unprecedented three times—as a soloist, as well as a member of The Imperials and the Gaither Vocal Band—Taff is also a member of the Christian Music Hall of Fame and the Arkansas Walk of Fame. 
 
Rising to prominence with The Imperials, trailblazers of the contemporary Christian music movement of the 1970s, Taff was the voice behind such quintessential hits as "Praise the Lord," "Trumpet of Jesus" and "I'm Forgiven," among many others. His genre-defying sound later endeared him to Southern Gospel audiences, and he spent nearly three years as a member of the world-renowned Gaither Vocal Band. Taff has recorded 11 solo albums to date, including industry benchmarks Medals (1985),Russ Taff (1987) and Under Their Influence (1991), and his classic singles include "We Will Stand," "I'm Not Alone," "Not Gonna Bow" and "Love Is Not A Thing." From rock giants Kings of Leon to MercyMe's Bart Millard and Newsboys' Michael Tait, Taff's influence is felt throughout the music world.  
 
For further information visit turningpointpr.com.  
Read the full SGNScoops Magazine July 2018 HERE
Download the PDF of SGNScoops Magazine 
HERE
Find SGNScoops On Facebook 
HERE
Listen To Today's Gospel Music Online 
HERE
Tags:
Christian Music
,
gaither
,
gospel music
,
russ taff
,
tori Taff
Posted in
announcements
,
artists
|
Comments Off

on 'RUSS TAFF: I STILL BELIEVE' TO CELEBRATE REDEMPTION  ON THE SILVER SCREEN THIS FALL
Written by Staff on June 20, 2018 – 10:06 am -
It is said that when a girl has a sister, she'll always have a best friend. Not only are these sisters best friends, but they are also in pursuit of making a lifetime career out of their shared passion. Some of Southern gospel's most beloved groups feature sisters, including Sisters (Kim Sheffield, Heather Bennett and Valerie Medkiff), Karen Peck and New River (Karen Gooch and Susan Jackson), the Collingsworth Family (Brooklyn Blair, Courtney Metz and Olivia Collingsworth), the Isaacs (Sonya Yeary and Becky Bowman) and the Martins (Joyce Sanders and Judy Hess).
Rachael and Riley Peyton began singing when they were only 5 and 6 years old, respectively, at a local nursing home. They would help their mother by offering some songs for the residents, following a devotion that she would give.
Eventually, a staff member of the nursing home asked the young girls to perform at her church for a mother-and-daughter banquet. Some local pastors' wives heard the sister duo and invited them to their churches. And so, a career was born.
The Peyton sisters have been traveling and singing now for approximately four years. Based out of southern Illinois, the girls make most of their stops in Illinois, Indiana, Kentucky, and Tennessee. They average 120 dates per year, with most of their performances happening on the weekend and an occasional concert during the week. While neither of their parents claim to be vocalists, the girls were raised with a rich understanding of Southern gospel music.
"We were surrounded by Southern gospel music growing up," Rachael says. "When Mom would clean the house, she would put (on) a Gaither video. Riley and I would sit on a blanket, play with our toys and watch Bill Gaither."
Sanders, a Gaither regular, is an inspiration to the girls.
"Joyce is our vocal coach," Riley points out. "She is also an amazing person and encourager."
Sanders was the producer of the Peyton Sisters' most recent album, and the Gaither Vocal Band laid the tracks for the project.
The ladies released the CD, featuring four original songs, at the 2017 Gaither Fall Fest. Rachael wrote two songs by herself on the project, one of which she feels has had a big impact in their concerts.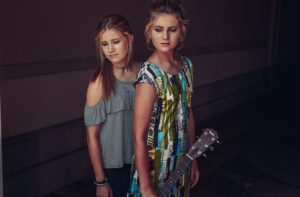 "My favorite would be 'I Am There,'" Rachel shares. "I wrote that one, and I love it to bits. It has a beautiful message to it. Wherever you are in your life and your circumstances, He is right there. It is just an awesome reminder."
These teenagers are eager to reach all generations. They want to span the gap between their peers and an older audience, as is evident in their latest project, entitled "Undivided." Half of the album is contemporary, while the other half is Southern gospel.
"So many times people put a line in between Southern gospel and contemporary," Riley says. "They think you cannot listen to both. I think it's good to span the generations. Let there be undivided unity."
Rachel adds, "The thing that sets Southern gospel apart from other genres is the lyrics and the music. It's not the singer that makes it different. Any artist can learn to sing any genre they want to."
The two have some interesting advice on the best way to reach their generation.
Tags:
Fayth Lore
,
gaither
,
Joyce Martin
,
Peyton Sisters
,
The Lore Family
Posted in
artists
,
sgn scoops magazine
|
Comments Off

on Southern Gospel Sweethearts: the Peyton Sisters by Fayth Lore
Written by Staff on March 26, 2018 – 3:19 pm -
All-new CD and DVD Recordings Commemorate the Music of The Chuck Wagon Gang, Gaithers, Happy Goodman Family, Rambos and Speer Family
NASHVILLE, Tenn.—March 26th, 2018—Gospel Music Hall of Fame members and award-winning family group The Hoppers have just recorded an all-new CD and DVD in commemoration of some of gospel music's legendary pioneers who paved the way before them. Produced by gospel music icon Bill Gaither, along with award-winning, veteran producer Michael Sykes, The Hoppers: Honor the First Families of Gospel Music (Gaither Music Group), which is scheduled to release on April 6th, pays tribute to classic hits originally recorded by The Chuck Wagon Gang, Gaithers, Goodman Family, Rambos and the Speer Family.
"This was Bill Gaither's idea and it was a good one!" stated group matriarch Connie Hopper as she remembered these groups' impacts on The Hoppers. "The Chuck Wagon Gang was the first gospel music I heard on the radio growing up. Later, after we began traveling and singing, I had the opportunity to meet Rose, Anna and Roy Carter. It is our privilege to honor The Chuck Wagon Gang on one of their great classics 'Lord, Lead Me On.'"
Other classic tunes chosen for the release include "God Walks the Dark Hills," "Gentle Shepherd," "I'd Rather Have Jesus," "I Wouldn't Take Nothing for My Journey," the first radio single "Be an Overcomer," "He Looked Beyond My Fault" and more.
"Bill [Gaither], along with all The Hoppers, agreed we should musically stay true to the songs as they were first recorded by the original artists," stated soprano Kim Hopper. "Vocally we are very different from these artists, so naturally we gave these songs a different sound."
That acclaimed Hoppers' sound was inspired by many of these pioneering gospel music families. Connie recalled, "We were in concert with the Rambos in SC. I was in my seat listening intently when Buck stepped to the mic to tell the crowd that Dottie had just written a new song—'He Looked Beyond My Fault.' It was indeed a special moment."
"I was fortunate at a young age to be traveling with my family during the years these honored family groups were in their prime," said Dean Hopper. "You might say I had a front row seat to greatness. I spent time on their buses, and some even visited our home to sit down for my mom's home cooking. We had many conversations before the concerts, and then I watched the crowd respond as these honored families brought life to these great songs. These are treasured memories."
Group leader and bass singer Claude Hopper shared another special moment inspired by the Speer Family, "In 1956 I attended my first concert in Winston Salem, NC. The Speer Family was among the featured artists that night. Dad Speer was singing the song 'I'm Bound for That City.' He walked the stage rubbing his hand through his white hair and singing with such passion and conviction I thought he was going to that city that night, and I wanted to go with him. That concert inspired me to sing this music. Sixty-one years later I'm still doing it."
A family group who has been blazing musical trails for over 60 years, The Hoppers are a mainstay in gospel music. For decades their recording and performing have been inspiring new generations of up-and-coming artists. They have garnered over 25 Favorite Groups Awards, six Favorite Alto Awards, 40 Female Vocalist Awards and five Favorite Musician Awards. Their talents have taken them from the stages of Carnegie Hall and the Gaither HOMECOMING tours to platforms in Israel, Europe and Africa; and their radio hits are a mainstay at the top of The Singing News radio charts.
The group's DVD release The Gaither Gospel Series: The Best of The Hoppers (Gaither Music Group) soared to #2 on Billboard's video chart while the CD entered the Billboard Heatseeker chart at #4. Additionally, the CD entered the Nielsen SoundScan Southern Gospel chart at #1 and the Contemporary Christian chart at #10.
The group, led by Southern Gospel Music Association Hall of Fame members Connie and Claude, maintain a heavy touring schedule, performing on the Gaither HOMECOMING video series, at the National Quartet Convention, at the Great Western Gospel Music Fan Festival, at the Cove and at Singing in the Sun, in addition to around 180 solo dates annually.
The Hoppers: Honor the First Families of Gospel Music is distributed by Capitol Christian Music Distribution and Universal Music. The 90-minute DVD features a behind-the-scenes interview with the group hosted by Gaither. The DVD and CD will be available at retail and digital outlets worldwide including iTunes, Amazon, www.gaither.com and www.thehoppers.com. It is available for pre-sale now at www.amazon.com, www.cbd.com, www.gaither.com and www.thehoppers.com.
The new recording will air as a television special on RFD-TV, TBN, Gaither Television Network, PBS, DISH TV, DirecTV, FamilyNet, CTN, GMC, GMTN, Guardian, Liberty, TCT and TLN. It will air in Canada on Vision TV, CTS, The Miracle Channel and Hope TV. It will be promoted via a social media campaign, positioned in retail/e-tail outlets everywhere, featured in the Gaither Catalog Collection and on the Gaither web site and aired on the "HOMECOMING Weekly" program on Sirius XM.
The LIVE performance video of "Be an Overcomer" is also featured on the recent CD and DVD release A Few Good Men (Gaither Music Group), which features the Gaither Vocal Band, The Gatlin Brothers and The Oak Ridge Boys. For a preview of "Be an Overcomer" visit: https://www.youtube.com/watch?v=dAmJpP2SnYY
For further information regarding The Hoppers website.
The Hoppers: Honor the First Families of Gospel Music Song Listing (CD and DVD):
1. Be an Overcomer
2. Lord, Lead Me On
3. God Walks the Dark Hills
4. I'm Longing for Jesus to Come Back
5. One More River
6. He Is Mine and I Am His
7. I Wouldn't Take Nothing for My Journey
8. I'd Rather Have Jesus
9. He Looked Beyond My Fault
10. Some Glad Day
11. Gentle Shepherd
Download The PDF Version Of SGNScoops Magazine HERE
Find SGNScoops Magazine On Facebook HERE
Listen Online To The Best In Todays Gospel Music HERE
Tags:
gaither
,
Gaithers
,
Goodman Family
,
hoppers
,
Rambos
,
Speer Family
,
The Chuck Wagon Gang
Posted in
announcements
,
artists
|
Comments Off

on GMA Hall of Fame Members The Hoppers Pay Tribute to Gospel Music Pioneers
Written by Staff on March 22, 2018 – 9:13 am -
SGNScoops Magazine has recently posted the March 2018 issue, however, we are giving a taste of what you can expect in the April 2018 issue.
Fayth Lore, who not only sings with the Lore Family but also writes for the SGNScoops Magazine, has been doing a series entitled the Sweethearts of Southern Gospel. In April, her guests will be the duo who have been seen on Gaither videos, the Peyton Sisters. These young ladies pour their hearts out to Lore in a feature you will not want to miss.
You Can Download SGNScoops Magazine 
HERE
Find SGNScoops Magazine On Facebook 
HERE
Listen To The Best In Todays Gospel Music 
HERE
Tags:
Fayth Lore
,
gaither
,
sgnscoops
,
The Lore Family
,
the Peyton Sisters
Posted in
announcements
,
artists
|
Comments Off

on Peyton Sisters and Fayth Lore in SGNScoops April 2018
Written by Staff on May 16, 2017 – 2:05 pm -
20 years of ministry celebration at Homecoming Concert in Wilmington, N. C.
By Lorraine Walker
The Wilmington Celebration Choir has a unique sound that is part worship choir, part Southern Gospel chorale. Led by Joey Gore, the choir has a tour schedule equal to many artists, and it is enjoyed by audiences across the Southeast, as well as Indiana and Connecticut and even South Africa. The group consists of both professional and volunteer singers and uses both accompaniment tracks and live bands.
"It all started when I came off the road [from the Anchormen] and started working with a church," Gore begins. "Our first concert was in February 1997 with myself and seven friends. We put on a concert at Wrightsboro UMC (United Methodist Church) in Wilmington, N. C. Some of those same people still sing with me today. We called that event 'Joey Gore & Friends.'"
Gore's group of Friends began to grow.
"I had started doing some recording with local groups and decided to do a showcase-type concert to get them exposure in the local community," Gore remembers. "At Christmas, we did a concert and put together a little choir. People loved it. Before long, we were doing the showcase of local artists along with the little choir backing it up.
 "The more places we went, the more people liked the whole idea of the choir thing. So we started calling it the Pillar Record Family Choir. As things changed over the years, we just merged it all together into the Wilmington Celebration Choir that people hear today."  
From Gaither Homecomings to major Southern Gospel artist concerts to INSP television, this isn't your typical community church ensemble. The vocalists ride a 30-passenger bus and carpool to attend concerts four to five hours from home. Don't look for old-fashioned robes either. This professional Christian music choir looks smart in black with colored scarves. They will lift you up with praise music, let you get down and shout with Black Gospel, and get your hands clapping to Southern Gospel.
Gore was well equipped to handle this project, as the Lord had been training him all his life for just such a position.
"I began playing piano at age eight and loved Southern Gospel music and was in my first group around age 14," says Gore. "I also was very active in high school with band and chorus and was student director of both.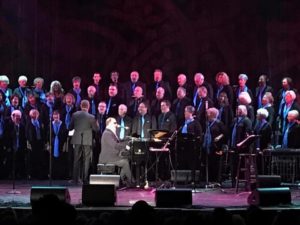 "My first professional group I played and sang with was Naomi and the Segos in the 1980's, then later with the Anchormen Quartet. After that is when this all started, and I served in a local church for 18 years. I also have been playing piano with Lynda Randle for around 15 years and also with Karen Peck & New River on occasion when I can. The WCC has grown so much in the last few years that I felt the Lord leading me to leave the church position and work on this full time, along with working in the recording studio quite extensively too. Plus, I'm doing a few piano solo concerts too."
Working with Wilmington Celebration Choir is definitely not the same as working with a Gospel music group.
"The biggest challenge we have is getting a lot of people where they need to be," says Gore.  "Some venues we sing in are limited in space, and with the current group of around 65, that can wear you out. And it's just a lot of people with ideas and such. I try to be strict but not over the top. It's important to love and encourage people, and they will work harder. I've also learned (there's) some stuff you can't do anything about, so I just let it go. I've grown a lot in that area. If not, it will crush you."
After 20 years, you would think Gore could direct the choir with one hand tied behind his back. Apparently, life isn't like that.
"My biggest personal challenge is still trusting God," Gore explains. "It seems – at times – people will be sick, out, can't go, etc., and I start to worry how it's going to turn out. However, every time God makes a way, and we have just what we need. Now, that is amazing. So I'm trying to relax more and let God handle it. Listening to His voice and prayer is the key. I would do it all over again for sure."
The Wilmington Celebration Choir is going to revel in their 20-year milestone at their homecoming from June 2-3 at Pine Valley Baptist Church in Wilmington, N. C. On Friday night, they will share the stage with Karen Peck and New River, and on Saturday, they have invited back some of their alumni to perform, including Debra Hollis, Paula & Angie, and others.
Looking back on 20 years of travel, Gore remembers a few experiences that have kept him on his toes.
"I have missed planes, drove all night to make an event," recalls Gore. "I do remember a couple of times that we actually had choir members fall off of the back row. One girl stepped into an orchestra pit, and we have left a few people at places too. But everyone turned out okay.
"We sang on a golf course one time for a wedding. Now, that was an experience. As the bride left the ceremony, we sang, 'I'll Fly Away' … hilarious."
The years have brought many special moments as well.
"We have been so blessed and never take any of the doors opening for granted," Gore points out. "I guess one highlight is always working with Bill Gaither. He always is so nice and enjoys the choir on his concerts.
"Another thing that is currently happening is that I received a call from Rick Shelton over at Daywind, and we have been asked to premiere a new Christmas musical in Gatlinburg this summer at the LifeWay Worship Conference. That is very exciting for us. I hope something further will come from that. People always are asking for our music and arrangements in sheet music, so we'll see what happens."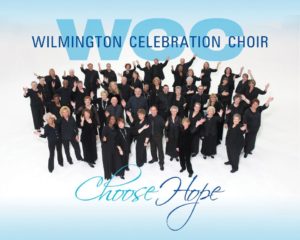 Many people sitting in the audience who love music will hear Gospel Music artists or the choir and want to become a part of it. To future members, Gore says, "The biggest thing with us is commitment. Singing I can work on, but if you are just interested on occasion, and not really committed, it won't work for either party. We sing a lot these days, and most of my people just absolutely love it."
With chorale music becoming more popular and school groups as well as other types of choirs popping up, there is more demand for leaders with the abilities and experience that Joey Gore has developed with the Wilmington Celebration Choir. However, Gore has no intention of leaving for possible greener pastures.
"I have no interest in secular choir," says Gore. "I have done that, but this is (a) calling for me and these people. God has called us to spread the gospel to the lost person and bring encouragement and hope to the people that need it. In our world today, those things are needed sorely in the church and beyond.
"People need to laugh and have some joy also. It helps to press on in our walk with Christ. The end reward will be worth it."
By Lorraine Walker
Also published in SGNScoops Magazine June 2017.
For the latest SGNScoops Magazine click here.
For more Gospel music news click here. 
Tags:
Choose Hope
,
gaither
,
Joey Gore
,
karen peck and new river
,
Wilmington Celebration Choir
Posted in
announcements
,
artists
|
Comments Off

on Wilmington Choir has reason to Celebrate