Written by SGN Scoops Staff on July 10, 2020 – 10:37 am -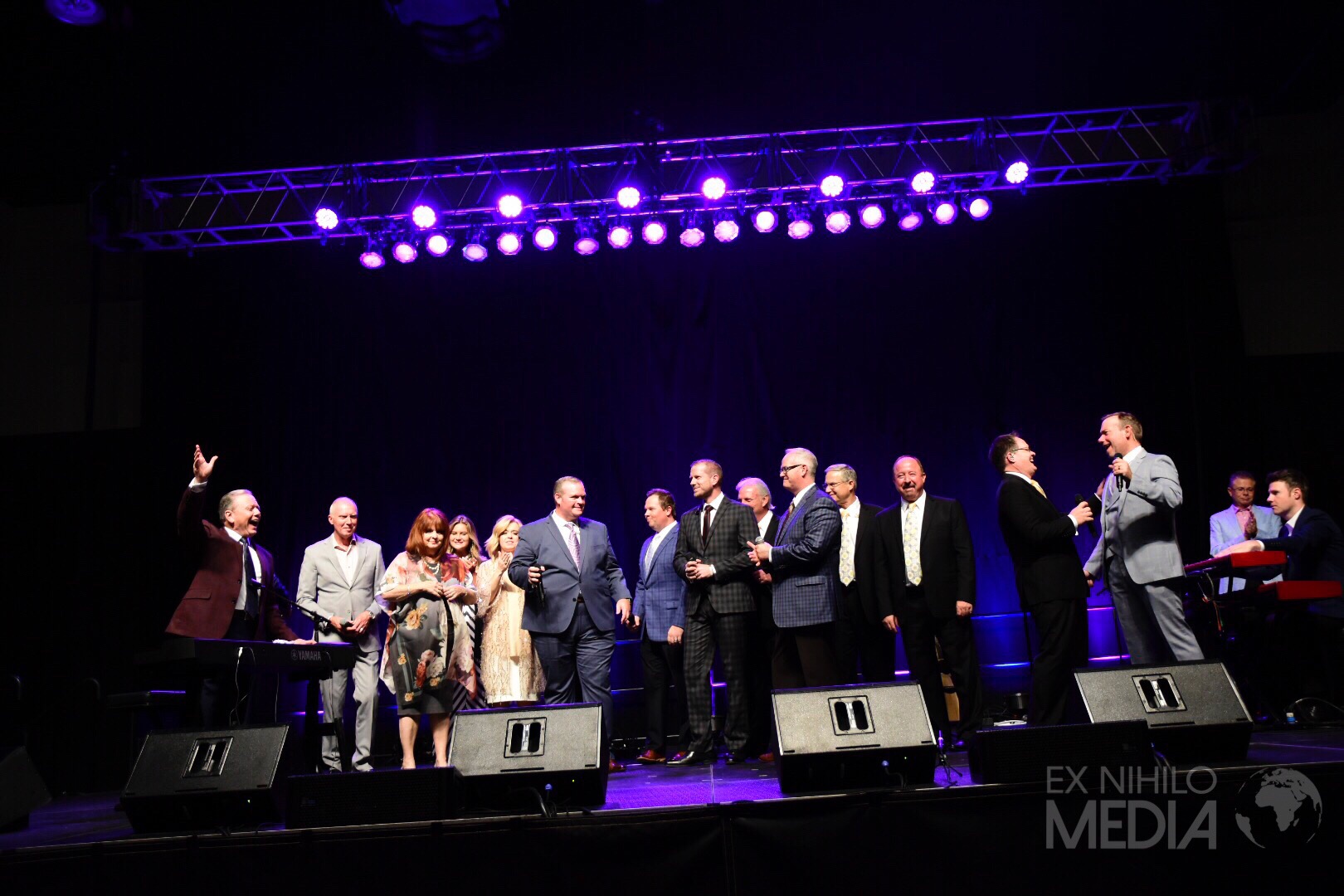 Abraham Productions Cancels the Gatlinburg Gathering
For the last several months we have been closely following all updates regarding the Coronavirus & COVID-19. We have been communicating with the Gatlinburg Convention Center and the State of Tennessee and, unfortunately, we feel it is necessary to cancel the Gatlinburg Gathering scheduled for August 19-22, 2020.
As we have watched cases spike in Tennessee and across other parts of the country, we do not feel it is safe to present a major indoor concert event that could place our Christian family of fans and friends in danger. The incredible individuals who attend our events and their safety is our highest priority.
Abraham Productions wanted to exhaust every effort to move forward with a safe Gatlinburg Gathering for many reasons. First, hundreds of you have called, emailed and messaged us asking us not to cancel because you are ready to return to the blessings of a live concert event. Secondly, we wanted to provide a platform for the many Gospel Music artists who were scheduled at the Gatlinburg Gathering who are financially struggling and many who have had little-to-no-singing dates or income for 5 months and have no idea when this will be over. Lastly, and most importantly, we wanted to present the gospel of Jesus Christ and his message of hope, encouragement and salvation during these challenging times.
The majority of all the artists are solely dependent on income from traveling the country presenting the gospel in song. Abraham Productions would like to encourage you to please prayerfully consider allowing us to distribute the ticket money to the artists to support their families and ministries and to help Abraham Productions to absorb these cancellation costs. During these difficult times is when the true spirit of Christianity is on display and we can truly be known with our love for one another by helping others in their time of need.
If you are willing to show your kindness and be a blessing to help during this time there is no action needed on your part. You do not need to call or email our office and those funds you have paid for tickets will be distributed appropriately. For those of you who would prefer a refund, you will have a 40-day window from July 15 until August 25, 2020 to call or email Abraham Productions at abraham.productions@yahoo.com and at 888-238-6858 to request your refund. Please do not send requests by messenger or social media platforms.
Rolling your tickets to next year's event is not going to be an option because the Gatlinburg Gathering will not be repeating in 2021. We have been blessed to present this event for 18 years but God has opened a new opportunity for an even more incredible event which will be announced in mid-to-late August. The new event will replace the Gatlinburg Gathering and is even more exciting than anything we could image and we can't wait to share it with each of you.
As additional information becomes available, we will keep you all informed through our website, social media, email and, of course, through our office. We are praying for you and your family's safety during these unprecedented times. We would appreciate your prayers and thank you for working with us to support the artists, the music and ministry of Abraham Productions so we can continue to bring blessings to you for many years to come.
Tags:
Gatlinburg Gathering
,
Southern Gosapel News
Posted in
announcements
|
Comments Off

on Abraham Productions Cancels the Gatlinburg Gathering
Written by Staff on August 29, 2018 – 5:57 pm -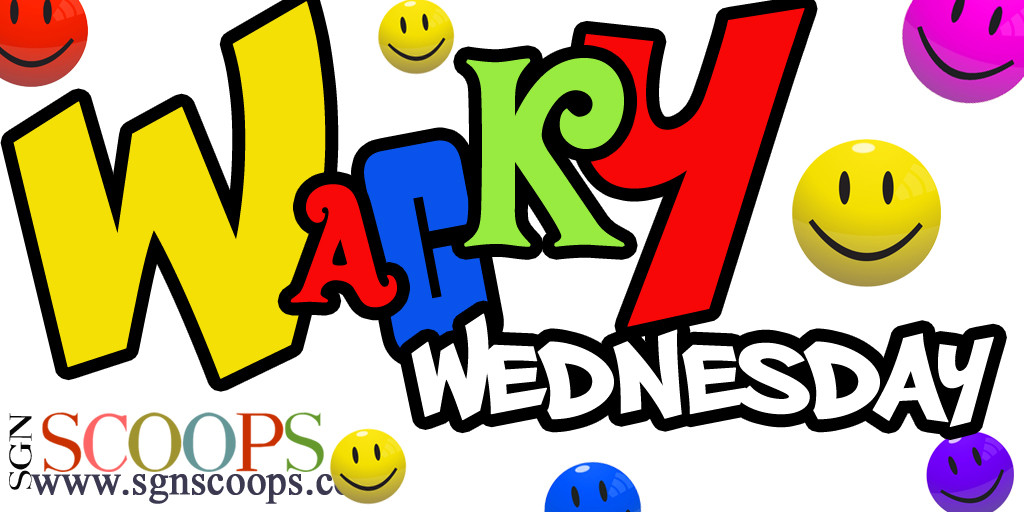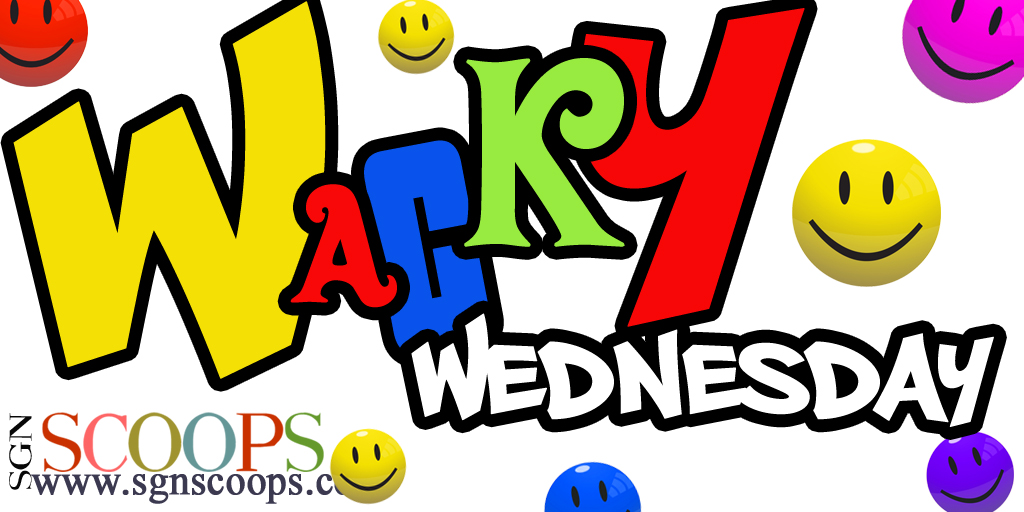 Wacky Wednesday with Gospel Artists returns this month with some interesting questions for our panel. Special thanks to our friend Jantina de Haan for collecting all of these great answers.
As you know, Wacky Wednesday features questions that you might not find in regular artist interviews and answers that you might not see printed anywhere else…
Today our Wednesday is more unusual rather than wacky, as we talk to the unique Matt Linton. Matt recently appeared on the Abraham Productions' Gatlinburg Gathering stage,  both as a soloist and as part of the grande finale. He is with Chapel Valley records, but makes his home in  Fredericton, New Brunswick, Canada. Matt is an ordained minister and is married with three children.
Wacky Wednesday with Matt Linton
WW: Who taught you to tie your tie for the first time?
ML: My youth pastor.
WW: Who puts on the kettle first thing in the morning?
ML: My wife
WW: Do your spend devotional time separately or as group on the bus?
ML: Separately
WW: If you could change jobs for one day, what would that be?
ML: Police officer
WW: What foreign country is on your bucket-list to visit? 
ML: Australia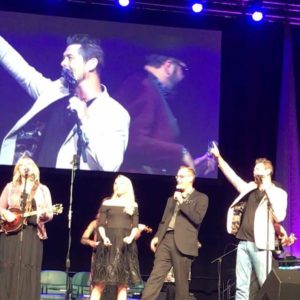 WW: If a quartet would step on your door to sing, who would you choose?
ML: Gaither Vocal Band
WW: Do you get recognized when you visit a shopping mall in a place where you're singing? 
ML: Sometimes
WW: What's in your CD player at the moment?
ML: Karen Peck and New River
WW: If you had $10,000 to give to a mission, where would you donate your money?
ML: To starting new churches
WW: How many miles do you travel a year on the bus?
ML: 75,000 miles!
Thanks Matt Linton!
We hope you have enjoyed Wacky Wednesday with Matt Linton. You can find out more about Matt here.
Be watching SGNScoops website for the next Wacky Wednesday !
Read the full SGNScoops August  Magazine Here.
Download the PDF of SGNScoops Magazine HERE
Find SGNScoops On Facebook HERE
Listen To Today's Gospel Music Online HERE
Tags:
Abraham Productions
,
Chapel Valey
,
Christian Music
,
Gatlinburg Gathering
,
gospel music
,
Matt Linton
Posted in
announcements
,
SGNScoops Wacky Wednesday
|
Comments Off

on Wacky Wednesday with Matt Linton
Written by Staff on August 17, 2016 – 9:37 am -
Dahlonega, Georgia (August 16, 2016) Karen Peck and New River is gearing up for one of the most exciting events taking place in Tennessee this fall, the Gatlinburg Gathering. This year's event starts Wednesday, August 17th and continues through the 20th in Gatlinburg. Gatlinburg Gathering has become a perennial favorite for Gospel Music fans as well as those who love to hear renowned speakers share the Word.
The location is a family friendly environment that allows attendees to enjoy the shopping of Gatlinburg as well as Pigeon Forge. This area also has many fun family attractions and sights to keep the parents, children, and grand-parents entertained between concerts.
Karen stated, "As always we are looking forward to the Abraham Productions event in Gatlinburg. Gatlinburg Gathering is a very special week of fantastic music and preaching. I love being a part of Abraham Productions because I feel like we are making an impact in this world for the Lord. I hope that every one is making plans to be there this week. I promise you will be blessed!"
Some of your favorite artists will be performing including Ivan Parker, Canton Junction, Jason Crabb, The Hoppers, Tribute, Isaacs, Booth Brothers, Whisnants, HIGHROAD, Karen Peck and New River and more.
For more information about artists, speakers, times, and tickets go to http://www.abrahamproductions.net/gatlinburg_gathering.php.
If you would like to interview Karen Peck and New River contact AG Publicity at info@agpublicity.com.
To learn more about Karen Peck and New River click here.
You can follow the group on FaceBook or  or on Twitter .
Karen Peck and New River is booked by The Harper Agency. Contact them at http://www.harperagency.com or by E-mail at info@harperagency.com.
####
About Karen Peck and New River
No doubt the most popular mixed trio in Gospel Music, Karen Peck and New River is a music powerhouse in the music industry. With hit after hit and multiple number one songs, they are one of the most sought after groups today. Karen is known country flair and for having possibly the finest soprano voice in any genre of music. Karen was also recipient of the Susan Unthank Memorial Award, an award given by Absolutely Gospel Music only to women who have excelled in their work in a man's world. Karen had a feature role in the hit movie "Joyful Noise", starring Dolly Parton and Queen Latifah. New River's hit song "Four Days Late" has become a classic in Gospel music.
For more Gospel music news click here.
Tags:
Canton Junction
,
Gatlinburg Gathering
,
ivan parker
,
Jason Crabb
,
Karen Peck & New River
,
The Hoppers
Posted in
announcements
,
artists
|
Comments Off

on Karen Peck and New River Anticipate Gatlinburg Gathering
Written by scoopsnews on January 14, 2016 – 8:32 am -
From Ray's Facebook :
Baby Emmy born at 4:02 am. Ashley and baby Emmy are doing well and me and Denise are grandparents!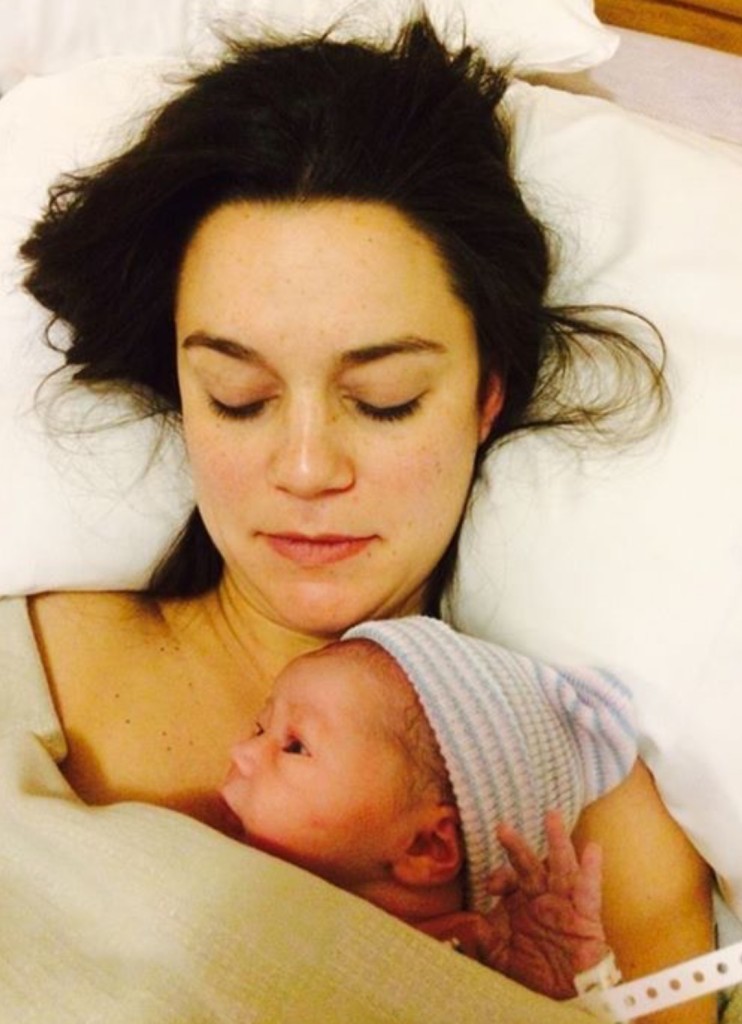 Congratulations to you all from SGN SCOOPS!
More NEWS
Tags:
Denise flynn
,
Gatlinburg Gathering
,
Ray Flynn
,
Singing In The Sun<
Posted in
announcements
|
Comments Off

on Congratulations Ray Flynn and Family
Written by Staff on September 10, 2015 – 1:47 pm -
Photographs by Erin Stevens, Photos For Keeps
The Gatlinburg Gathering was held at the Gatlinburg Convention Center in downtown Gatlinburg on the weekend of August 19-22. Erin Stevens was there to photograph the event and she shared these pictures with us! Some of the artists that Erin captured on stage included: The Hoppers, Booth Brothers, Greater Vision, Triumphant, Tribute, Talleys, Brian Free and Assurance, The Collingsworth Family, Jason Crabb,
Erwins, Ivan Parker, Karen Peck and New River, Mark Trammell Quartet, and the Primitive Quartet.
Be sure to make your plans to attend the Gatlinburg Gathering next year.
For more information on Abraham Productions various events throughout the year, visit them online. 
For all the news, scoops and artist features, keep your browser on SGN Scoops mainpage. 
For more pictures from the Gatlinburg Gathering by Erin Stevens of Photos For Keeps, click below.
Tags:
booth brothers
,
brian free and assurance
,
Erwins
,
Gatlinburg Gathering
,
Greater Vision
,
ivan parker
,
Jason Crabb
,
karen peck and new river
,
mark trammell quartet
,
Primitive Quartet
,
talleys
,
The Collingsworth Family
,
The Hoppers
,
Tribute
,
Triumphant
Posted in
announcements
,
exclusive report
,
gospel events
,
sgn scoops magazine
|
Comments Off

on SGN Scoops attends the Gatlinburg Gathering of Abraham Productions
Written by SGN Scoops on September 5, 2012 – 1:16 pm -
Clemmons, NC – Abraham Productions President, Ray Flynn, announced this week that the Gatlinburg Gathering, a successful Southern Gospel event which has been held in Gatlinburg, TN on Labor Day Weekend for the past decade, will move to July 3-6 in 2013.  It has not been determined if this will be a temporary or permanent change for the event at this time.
In recent years, the event has seen significant growth and expansion, and continues to feature the top national names in Southern Gospel Music, as well as the nation's most prominent speakers, evangelists and pastors.
Flynn said that Abraham Productions and its Board of Directors have considered the move for a period of time; however, the decision was not made until the day before this year's event started on August 30.  Flynn stated that many factors played into this move, but one of the most important reasons is to hopefully help bring attention to the need for America to return to its Christian values and heritage.
During the announcement of the change in date to the concert attendees, Flynn encouraged them to bring their adult children and grandchildren to the July 3-6, 2013 event.  The event in July will still feature the biggest names in Southern Gospel Music, as well as quality speakers. Additionally, several unique showcases and will also allow attendees to experience a very exciting midnight Independence Day Parade through the main street in Gatlinburg. The parade will salute the valiant men and women of our military services, who Flynn called the real heroes of America. After the concert ends at approximately 10:30pm on July 3, all attendees will be given free Christian and American flags to take to the parade.
At present time, almost all of the Southern Gospel artists who performed on this year's event had already committed to perform during the new dates in July 2013. Additionally, even some additional groups will be added to make the Gatlinburg Gathering a highly attractive event for Southern Gospel Music fans.
In 2012, attendance was near capacity each day with people who traveled from more than 30 states to attend the Gathering at the Gatlinburg Convention Center, which has become a favorite among Southern Gospel Music fans.
A complete list of featured artists and speakers scheduled to appear at the event in 2013 will soon be made available at
www.abrahamproductions.net
.
Tags:
Abraham Productions
,
Gatlinburg
,
Gatlinburg Gathering
,
Ray Flynn
,
Southern Gospel News
Posted in
announcements
|
Comments Off

on Abraham Productions Announces Date Change For Gatlinburg Gathering