Written by Staff on June 17, 2020 – 3:36 pm -

Bridging the gap between the artist and the audience in a fresh way
NASHVILLE, Tenn. (June 16 2020)  – Scott Godsey of Godsey Media Management announces the beginning of a new era, Arize Partners.  Arize Partners strives to bring artists and audiences together as partners in ministry with exclusive access and content.
The new service is set to officially launch on Friday, June 19, 2020 at 5:00 PM ET with Brian Free and Assurance, Karen Peck and New River, 11th Hour, Tribute, Hoppers, Talleys, Aaron Wilburn, LeFevre Quartet, Whisnants, Nelons, Freemans, Abraham Productions and more to be featured.
Scott Godsey explains, "The last few months have taught us that we need each other now more than ever. Faith based music Artists that you know, love, follow, and support saw their livelihoods ripped away. Godsey Media stepped in quickly with The HopeSings Concert Series to raise financial support for them. Because of their supporters around the world, we were able to generate over $300,000.00 to help these artists get through the unique time of quarantine and social distancing.  We heard from many supporters that wanted to do more for the music that creates life change.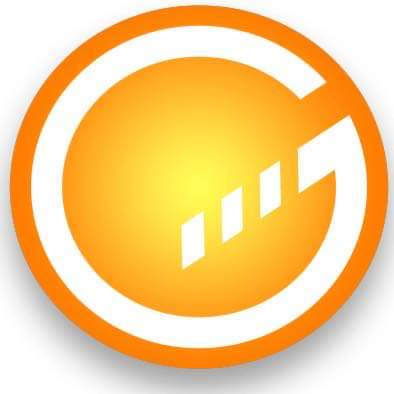 Scott and his team at Godsey Media saw the success of the HopeSings Concert Series and have worked to create a sustainable model that continues support for the artists as they start looking at what the new normal is going to become.  The idea is to create partnerships with access and benefits like never before. A true win-win for artists and supporters.  The team for music artists is expanding beyond the people singing the songs on stage.
Arize Partners is just that, a platform that creates a partnership between the audience and the artist they want to support. The partners will get exclusive access, music, concerts, merchandise, and so much more. You select a tier of support and then enjoy the benefits. In turn, the audience's financial support helps the artist to have a solid foundation of income as well as the ability to go to churches and venues that could not cover their travel expenses.
Scott continues, "We believe that Arize Partners will allow our friends to keep ministering the Gospel through the reach of the internet regardless of the travel situation or lack of music sales. It will also allow audiences that love these artists the ability to stay connected on a regular basis and have unprecedented access to the music and the ministry."
For more information about Arize Partners visit the website
HERE
.
Did you know that you can receive the printed, full-color version of SGNScoops Magazine by subscription? Find out more 
HERE
.
Find SGNScoops Magazine On Facebook 
HERE.
You can download the latest edition of SGNScoops Magazine 
HERE.
Read the latest edition of SGNScoops Magazine online
HERE
.
Listen To Today's Gospel Music
HERE
Tags:
Arize Partners
,
Christian Music
,
Godsey Media Management
,
gospel music
,
Scott Godsey
,
Southern Gospel Music
Posted in
announcements
,
artists
|
Comments Off

on Godsey Media Announces Arize Partners Program
Written by Staff on March 19, 2020 – 6:07 pm -
Let's Come Together While Staying Apart
Initial Slate of Concerts Announced
NASHVILLE, Tenn. (Thursday, March 19, 2020) – Godsey Media Management is proud to present a chance for all of us – fans and artists alike – to come together and unite while practicing social distancing. Thousands of concerts have been postponed for Christian artists and we don't want you to miss a moment of the music. Godsey Media Management is set to present a new online concert series, "HOPE SINGS," featuring your favorite artists live in concert from our TV studio in Nashville, Tennessee, directly to you, wherever you are.
The process is easy: a "Family Pass" to each concert is one low price of $20.00 per concert. Click the concert link below, fill in your email address, create a password, choose your method of payment – that's it! You can enjoy the concert at the scheduled time and it will be available for 24 hours after the live broadcast. You can watch easily on your Smart TV, computer, tablet or phone. (one pass per household)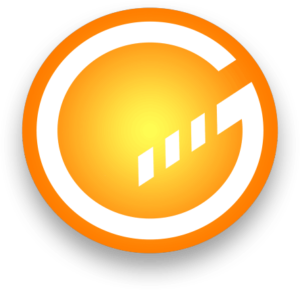 We as artists, creators, listeners, and as a community can continue to share the light, love, and hope of Christ in this troubled time. For many artists this low ticket price to their online concert will be there main source of revenue while touring continues to be limited. We know many friends and fans need encouragement and want to support the artists they love.
Scott Godsey says, "You can buy multiple tickets and gift them to your friends and family. This is truly a time for us to come together and give the world access to personal, interactive concerts that will bring hope and encouragement in a time of crisis. The artists need your support more now than ever and they are putting together some unique ideas to make these online concerts even more special for those who are willing to purchase a pass! We will be producing a high quality production with staging, lighting and multiple cameras to give the consumer a real experience like never before."
The initial schedule of concerts will feature Greater Vision, Ivan Parker, Legacy Five, Perrys, Gold City, Brian Free and Assurance, 11thHour, Aaron Wilburn and friends, Jim and Melissa Brady, Tribute, Freemans, Nelons, Jeff Stice, LeFevre Quartet, The Old Paths, and more to be announced.
Godsey Media Management is known for the nationally syndicated Music City Show as well as producing and broadcasting live events through TV networks and streaming platforms for many years.
Tags:
11thHour
,
Aaron Wilburn and friends
,
brian free and assurance
,
Freemans
,
Godsey Media Management
,
gold city
,
gospel music
,
Greater Vision
,
Hope Sings
,
ivan parker
,
Jeff Stice
,
Jim and Melissa Brady
,
lefevre quartet
,
legacy five
,
nelons
,
Perrys
,
Southern Gospel Music
,
The Old Paths
,
Tribute
Posted in
announcements
,
artists
|
Comments Off

on HOPE SINGS Introduced by Godsey Media Management
Written by Staff on March 14, 2020 – 10:06 am -
GALLATIN, Tenn. (March 13, 2020) – Godsey Media Management, the premier company for promoting music in the digital music revolution, is pleased to announce the addition of five-time GRAMMY® nominated, seven-time GMA Dove award-winning Karen Peck and New River to the company's roster.
Karen Peck and New River are best known for the perennial favorite song, "Four Days Late," and dozens of other Number Ones and the groundbreaking release of their latest recording, Lift His Name, in February 2020. Lift His Name has been at the top of Christian digital outlets all around the world. Alongside this release, Godsey Media Management will be launching the official Karen Peck and New River YouTube channel with never-before-seen-footage plus all of your favorite songs and special moments captured through the years.
GMA Gospel Music Hall of Fame member Karen Peck says, "We've had the privilege of working with Scott over the past few years. Every time I see him, I think about the scriptures that reminds us of young men seeing visions and old men dreaming dreams. Scott is a visionary. He goes the extra mile to get the job done. He follows through no matter how difficult the task. I love his young mind and fresh ideas. He truly loves creating new ways of spreading this incredible music to the world."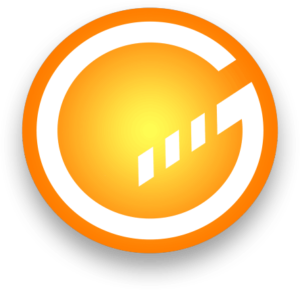 Karen continues, "Everything he does is very relevant. This industry needs more like him. His future is bright! Karen Peck and New River are very excited to be a part of his team. Together we will dream dreams, see visions, and continue to pray for more ways to reach the world for Jesus Christ."
Scott Godsey, President of Godsey Media Management, says "We are honored to work with such a household name in Christian music. I have worked with Karen on many fronts. Whether we are doing a cruise, shooting a music video, promoting concerts, making music, or anything else around their ministry she has one main focus: to uplift and encourage the people who get to experience the words in this powerful music we love.  I am excited to explore the new music landscape with them in new refreshing ways!"
For Gospel Music News, read the latest issue of the SGNScoops Magazine HERE.
Download SGNScoops Magazine PDF 
Here
Find SGNScoops Magazine On Facebook 
Here
Listen To Today's Gospel Music 
Here
Tags:
Godsey Media Management
,
gospel music
,
karen peck and new river
,
Karen Peck Gooch
,
Scott Godsey
,
Southern Gospel Music
Posted in
announcements
,
artists
|
Comments Off

on Karen Peck and New River Sign with Godsey Media Management.