Written by SGN Scoops Staff on May 13, 2012 – 1:50 pm -
Newburgh, IN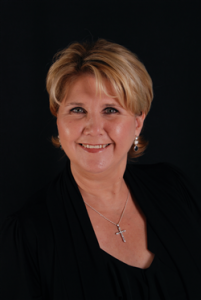 – Sure Calling Media Group Inc announced today that Patterson Promotions will take over the popular online magazine, the "Southern Gospel Times" as well as the site's Facebook and Twitter pages.
Originally called the "Gospel Music Times", the "Southern Gospel Times" currently offers Southern Gospel news, information and features, including the ever popular "Gator Jr" feature, and the "Top 40 Southern Gospel" weekly chart which has become a fan-favorite.
"A lot of prayerful consideration went into this decision", said David East, Sure Calling Media Group Inc president. "Ken and Pauline Patterson have a lot of great ideas for the site, and I think they're going to do a great job with it."
Pauline Patterson of Patterson Promotions said, "Ken and I look forward to see what God has in store for us and this new adventure with "The Southern Gospel Times Media Magazine". We know Jesus is coming soon and He will put more into the hands of His people that He finds willing. As I have always said since the development of Patterson Promotions radio promotions company,we will strive to use this new avenue of ministry for souls!"
Tags:
gospel music times
,
Patterson promotions
,
Pauline Patterson
,
southern gospel
,
Southern Gospel News
,
southern gospel times
Posted in
announcements
|
Comments Off

on Patterson Promotions Takes Ownership of Southern Gospel Times
Written by Scoops Staff on February 8, 2010 – 1:51 pm -
MORGANTOWN, W.V. – Christian music soloist Melissa Morris is currently featured on the popular Southern Gospel website GospelMusicTimes.net.  Morris is the featured interview on the much read "And Now, Introducing…" article.
"And Now, Introducing…" is a series of articles designed to introduce upcoming or emerging artists in the Southern Gospel community to a new batch of fans.  The article on Melissa focuses on her history as a performer and minister, his biggest spiritual and musical influences, the future of her ministry, and much more.
"I am so honored that such a great website would think to feature me," mentioned Melissa.  "I sang with my family for many years, but I had to step out on faith when I pursued a solo career.  I'm so excited that people will get a chance to hear about me through this article! God has been so good!"
To read the article on Melissa, visit the Gospel Music Times website at http://www.gospelmusictimes.net .
Melissa also has recently seen a resounding amount of fan support for her current single.  The song – titled "Wonderful" – has become a fixture on the popular fan-based chart at GospelMusicTimes.net
"Wonderful" – which can be found on Morris' Cedar Hill Records release Above & Beyond – recently cracked the Top 5 on the popular chart.  The song has remained on the Top 40 for multiple weeks as well.
"Wonderful" was shipped and promoted to Southern Gospel radio by the Eddie Crook Company's Cedar Hill Records.
Melissa's newly designed website is still under construction, until then, more information on Melissa's song or her ministry can be found on her MySpace at http://www.myspace.com/melissamorriswv .
Tags:
gospel music times
,
melissa morris
Posted in
artists
|
Comments Off

on Melissa Morris Featured on GospelMusicTimes.net
Written by Scoops Staff on January 8, 2010 – 10:02 pm -
Newburgh, IN – The Gospel Music Times, a popular e-zine for Southern Gospel fans and artists, is experiencing a major outage that is preventing the website from displaying. The site has been down since around 3:00 AM on January 6, 2010.
The following excerpts are from a message sent to all Gospel Music Times subscribers earlier today:
"When Gospel Music Times of Indiana acquired the Gospel Music Times website and domain from 145 Music Group, we thought we had taken all the steps necessary to lock down the domain. Unfortunately, it appears we missed something, because the "gospelmusictimes.com" domain has somehow been modified and the name server information was changed from our name servers to the name servers of Domains By Proxy, the company 145 Music Group registered the domain with (name servers tie the domain name, "gospelmusictimes.com" to the IP address of our web server). 145 Music Group closed its doors in June of 2009, and all of our attempts to reach 145 Music Group's owner have failed. Since we can't get verification to Domains By Proxy from the original owner of the domain allowing them to speak with us, our attempts to get the name servers changed back have been unsuccessful. This not only takes our website down, but our email as well. As a result, the website has been inaccessible since 3:00 AM on January 6, 2010. I sincerely apologize to all of you that this has occurred. Prior to this incident we had a 100% uptime measurement that we were very pleased with."
"We hope that each of you will stay with us, because when the dust settles from all of this we believe we will be an even stronger presence in Southern Gospel music than we are now. In fact, this will no doubt end up as a blessing, as we are sure it is all part of God's plan. We can't always see what the end result will be when God starts to work, but we know He has everything under control. Please pray for us as we navigate through all of this that we will follow God's leading and do His will."
The website can still be viewed at: http://www.gospelmusictimes.net. Please forward all questions and/or concerns to info@gospelmusictimes.net.
Tags:
gospel music times
,
website change
Posted in
announcements
,
industry news
|
Comments Off

on Gospel Music Times Experiences Major Outage