Written by Staff on November 5, 2017 – 4:03 pm -
Because some funeral accounts are yet outstanding, your support is still needed.
On Sunday night, October 29th, LuLu Roman, Country and Gospel singer and star of television's Hee Haw received the devastating news that her son, Justin, was being rushed to Summit Medical after suffering a massive heart attack.  LuLu and her assistant Kim were enroute back home from an engagement in Branson, Missouri.  She arrived at the hospital where she was told by staff that all had been done to revive her son but that he had died.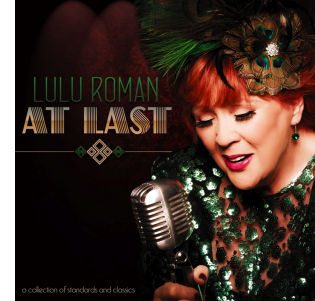 LuLu now finds herself facing the costs of a funeral which can be both exorbitant and overwhelming.  Because the loss of her son was so very unexpected and came during a time of particular financial difficulty,  stress has been added to grief.  This GoFundMe page has been created so that anyone who is able to assist her in defraying these costs can do so.   It is a labor of love; something that is apparent with every donation and expression of sympathy and comfort.
LuLu has been made aware of the generosity and kindness of those who have given to enable her to provide a funeral for Justin and is deeply touched by your outpouring of love.
The funeral was held on Friday, November 3rd at Abundant Life Church in Mt. Juliet, TN, with visitation from 11:00 A.M. to 1:00 P.M., service at 1:00 P.M. and interment at Hermitage Memorial Gardens at 3:00 P.M.  LuLu's older son, Damon, arrived from Washington to be with her and gave a beautiful and moving eulogy for his brother.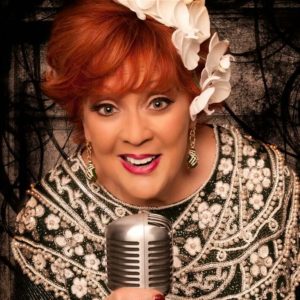 Due to the unforeseen necessity of purchasing a plot, having a better understanding of expenses after meeting with the funeral home staff, and simply not anticipating what funerals realistically cost, our original goal has been increased to $14,000.  Although the funeral date arrived before we were able to reach this goal, we will leave this page open for a short time afterward, since there are still accounts to soon settle.
Please give what you can to help them during this very trying time.  God will richly bless your efforts.
Thank you,
Rhonda Hanson
Please leave comments for LuLu on her Facebook Page
Please help Lulu by clicking here.
More Gospel music news here.
Latest SGNScoops Magazine here.
Tags:
gospel music
,
Hee Haw
,
lulu roman
Posted in
announcements
,
artists
|
Comments Off

on Please help Lulu Roman after death of Son
Written by SGN Scoops on January 7, 2013 – 9:55 am -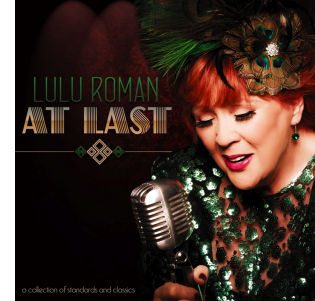 Nashville, Tenn. (January 4, 2013) – LULU ROMAN, one of Hee Haw's most iconic and memorable faces, is set to release her first-ever musical standards album titled, AT LAST.  The album is scheduled for a national sales release on January 15, via Homesick Entertainment.
The 12-track pop / jazz / country standards album is chock full of some of Roman's personal favorites including "Summertime," "Fever," "You Are So Beautiful" and "Killing Me Softly (With His Song)."
"This album was an absolute joy for me to record," notes Roman.  "We had talked about recording it for so long and now we've finally got it in the can and ready to unveil!"
Country music fans will find some familiar voices on Roman's new compilation.  The legendary Dolly Parton joins Roman on "I Will Always Love You," T. Graham Brown chimes in on "You Are So Beautiful," Linda Davis makes a guest appearance on "You Needed Me," and Georgette Jones' voice can be heard on her mother's (Tammy Wynette) original hit, "'Til I Can Make It on My Own."
On singing with Parton, Roman notes, "What can I say?  This one is 'da bomb.'  I was so honored to have my precious friend Dolly come sing with me.  It was truly one of the most awesome days of my life.  She lights up the room, spices up the atmosphere, and clears the air you breathe.  She is just as lovely as you think she is!"
Roman adds, "I'm so incredibly thankful for everyone who joined in to help me sing on this project.  And I also want to thank Larry Ferguson and Chris Barnes who produced the album.  Larry and Chris have supported me in my 'dream' to sing the standards and classics, with great enthusiasm and great belief in my ability."
At Last will be available for purchase next Tuesday, January 15 in retail stores as well as online via iTunes, Amazon.com and homesickent.com.
About Lulu Roman
Lulu Roman is an award-winning comedian and singer, best known for her comedy skits and musical performances on the hit television show, Hee Haw.  To date, Roman has recorded more than 20 albums and continues to perform at live concert venues across the nation.  Roman is a Dove Award and TV Land Award recipient and is a member of The Country Gospel Music Hall of Fame.  She has also appeared in many acting roles including Touched By Angel and Love Boat.
For additional information on Lulu Roman, visit www.luluroman.net.
At Last Track Listing:
At Last
Summertime
Get Here
Fever
You Needed Me – featuring Linda Davis
In My Life
 You Don't Know Me
'Til I Can Make It On My Own – featuring Georgette Jones
Killing Me Softly (With His Song)
You Are So Beautiful – featuring T. Graham Brown
I Will Always Love You – featuring Dolly Parton
Precious Lord, Take My Hand
Tags:
Christian Comedy
,
dolly parton
,
Hee Haw
,
Lu Lu Roman
,
Southern Gospel News
Posted in
announcements
|
Comments Off

on HEE HAW'S LULU ROMAN SET TO RELEASE AT LAST ON JANUARY 15
Written by SGN Scoops on July 31, 2011 – 1:19 pm -
EHA-Nashville, TN} Darrell & Tojuana opened for the sensational HeeHaw

star, Lulu Roman, at Cloverdale Baptist Church in Grand Bay, AL on Saturday, July 2.
Lulu Roman is managed by Bill G. Anderson/BGA-Entertainment Group and continues to travel across the country singing the Gospel. She recently appeared on the Grand Ole Opry during CMA week alongside Roy Clark, George Hamilton IV, T. Graham Brown, and many more legends of Country Music on the 32nd Annual Sunday Mornin' Country show. Darrell and Tojuana  noted, "It was so special to sing in concert with Lulu Roman. She is still loved and remembered everywhere she goes. We hope to do it again!"
Darrell & Tojuana have been traveling and singing for many years and have had charting success with their, "God is in the Room" on the Southern Gospel Times. This past year they have been at the top of the charts. Their mission is to spread the Gospel in song and reach as many souls as possible, reminding people of God's grace and goodness. Their "Dealing With Gold" project was produced by Danny Kramer (Capitol), and David White (formerly of Karen Peck & New River.) The dynamic duet will also be in a National Quartet Convention artist showcase in Louisville, KY, September '11. For more info and booking info:
office@EHA-Nashville.com
or
www.darrellandtojuana.com
Address:
Darrell & Tojuana (Johnson)
16800 Emily Cauley Road Moss Point, MS 39562. Telephone: 228-588-6109 228-990-5876
Tags:
BGA Entertainment Group
,
Bill Anderson
,
cloverdale Baptist church
,
cma
,
Darrell & Tojuana
,
Grand Ole Opry
,
Hee Haw
,
lulu roman
,
Roy Clark
,
Southern Gospel News
Posted in
announcements
|
Comments Off

on Darrell & Tojuana Opens For Lulu Roman