Written by SGN Scoops Staff on January 5, 2012 – 2:59 pm -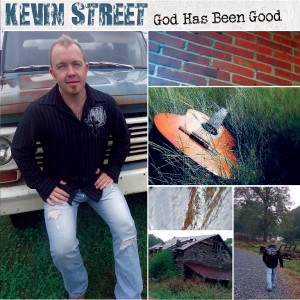 Bessemer City, NC (Son Sound Studios, Inc.) — Son Sound West Records is excited to announce the release of the first ever solo release by Kevin Street, of the Dove award Nominees, The Far City Boys. The recording, which is now available for digital download and direct from Son Sound, combines Country and Southern Gospel influences to produce a top-quality project that features the soon to be released single, "God Has Been Good."
"God's Still Been Good", produced by Street and Holly Robinson-Blanton, features songs penned by such wonderful writers as,Mike Upright, Greg Day, Sue Smith and many others.
"This project has been a long-time in coming, and I am thrilled to finally let folks hear it," shares Holly. "It really has a lot of Kevin's heart in it – I am sold out to what the songs speak to, and believe that we all need to hear these messages. Now we'll see what God's planning to do with it."
"God's Still Been Good" is available digitally at iTunes, cdbaby and other popular outlets as well as on www.sonsoundstudios.com. You may also call Son Sound direct at (704)868-4807. For more information on Son Sound Studios, visit sonsoundstudios.com. For more information on Kevin Street and The Far City Boys
visit farcityboysonline.com.
Tags:
Country
,
Greg Day
,
Holly Robinson-Blanton
,
southern gospel
,
Southern Gospel News
,
Sue Smith
,
The Far City Boys
Posted in
announcements
,
christian entertainment
,
Christian interest
|
Comments Off

on KEVIN STREET RELEASING SOLO RECORDING
Written by SGN Scoops on September 20, 2011 – 10:46 am -
Bessemer City, NC (Son Sound Studios, Inc.) Fromthe amazing bass vocals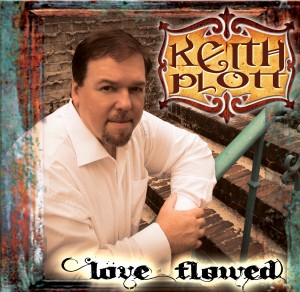 captured on these recordings to the cover art, Keith Plott (formerly of Brian Free & Assurance, Safe Harbor) alongside Holly Robinson-Blanton of Son Sound Music Group have out done themselves on the dual release of "He Pilots My Ship" and "Love Flowed."
"He Pilots My Ship" features many of Keith's favorites and most requested songs including Who Am I, This Old House, How Great Thou Art, and I Wouldn't Take Nothing For My Journey Now while "Love Flowed" possesses a more Christian Country sound and features Me and God, Long Black Train, Three Wooden Crosses and Keith's current radio single, "Walkin' in Jerusalem."
We believe these albums contains a great song collection, and we believe you'll agree!
Both of these releases are available for purchase at itunes, cdbaby, rhapsody and many other online music outlets as well as www.sonsoundstudios.com .
For more information on Keith Plott and his music ministry visit www.keithplott.com
Tags:
Holly Robinson-Blanton
,
Keith Plott
,
Son sound Music
,
Southern Gospel Music
,
Southern Gospel News
Posted in
new music
|
Comments Off

on KEITH PLOTT WITH DUAL RELEASES FOR SON SOUND
Written by Rhonda on November 23, 2010 – 6:20 am -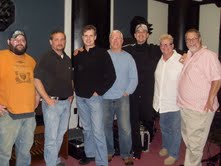 (Bessemer City, NC)  Singer/Songwriter, Rich Adkins has been working on a brand new project with Holly Robinson-Blanton at Son Sound Studios.  This project will feature 12 brand new original songs by Adkins. Tracking began on November 19th and included the talents of David Johnson, Richard Putnam, Mylon Hayes and Rick Murray.
 
"This is going to be a fun project for Rich and myself. After many years of recording vocals together, we wanted to take this project to a new level musically and spiritually.  I never tire of creating uplifting music that so many people can relate to.  We all enjoy the power of the Message brought through a song and Son Sound Studios is honored to continue recording generation after generation." ~ Holly Robinson-Blanton (Son Sound Studio Manager/Producer)
 
Rich will be recording vocals in early 2011. Stay tuned for more information on his progress. Visit www.sonsoundstudios.com for more information on the recording services of Son Sound Studios.
 
Pictured left to right: Ricthie Robinson (engineer), Scott Barnett (engineer), Mylon Hayes (bass guitar), Richard Putnam (piano/keys), Rich Adkins, Rick Murray (drums/percussion), David Johnson (utility)
Tags:
David Johnson
,
Holly Robinson-Blanton
,
Mylon Hayes
,
Rich Adkins
,
Richard Putnam
,
Rick Murray
,
Son sound Studio
Posted in
announcements
|
Comments Off

on RICH ADKINS AT SON SOUND STUDIOS