Written by SGN Scoops Staff on December 26, 2011 – 6:52 pm -
Inspirational Country star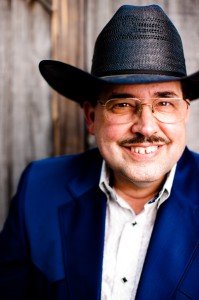 is hitting the road with new single "I Belong to Jesus," as part of Putting God First Ministries, with a groundbreaking music video.
The video and song show a deep side to Sheldon. Set in the working studio and a beautiful open field at daybreak, Sheldon's love for God and music are intertwined; a reflection of his heart.
"It's time to tell my stories. How God has brought me out from a long 'wilderness time' of sin, shame and disgrace to where I am today!" says Sheldon, who explains the message behind Putting God First Ministries with a proverb.
"The idea behind the concept video was to show a behind the scenes natural recording environment so people could see some of the elements it takes to record a first class project," says Scott Godsey of Homeland Entertainment Group, who produced Sheldon's video. "The outside scene is about Jim and who he is, he is a country boy and he feels at home in the middle of the country." After spending so much time in the recording process, Sheldon cheerfully calls the studio as his second home.
Sheldon was a music minister before hitting the road full time. "After serving many years as music minster, there was a void yet filled." Says Sheldon, "I knew singing gospel music was God's true calling for my life!"
To find out more about this breakthrough artist, check out:http://www.jimsheldonmusic.com
Tags:
Homeland entertainment Group
,
I Belong to Jesus
,
Inspirational Country
,
Jim Sheldon
,
Scott Godsey
Posted in
announcements
,
christian entertainment
|
Comments Off

on NEW MUSIC VIDEO FROM JIM SHELDON
Written by SGN Scoops Staff on August 14, 2011 – 10:24 pm -
Riversong Recording artists Steve Hess & Southern Salvation are delighted to announce the addition of Chad Riley to the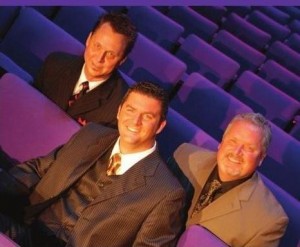 position of tenor vocalist for the trio.
Riley, a resident of Lebanon TN, resides with his wife and 13 year old son and brings not only his outstanding vocal skills to the group, but a God given love for people and is looking forward to meeting all concert attendees in the areas that Southern Salvation travel in. Chad's debut performance with SHSS was Saturday night July 23rd in Independence Mississippi.
Chad, a 2 yr alumni of the Stamps Baxter School of Music, has also spent time as tenor with the Victorious Quartet, the Georgians and the Mystery Men among others as well. Group owner Steve Hess announced; "We believe in Chad's exceptional vocal talent and are thrilled to have Chad and his family as part of the SHSS family".
Steve Hess and Southern Salvation record for Riversong Records ( a division of Homeland Entertainment Group) and their most recent single "God's Grace is Greatest" from the pens of Hess and Michael Puryear has spent the last 6 consecutive months on many national Gospel Music Charts.  The current lineup includes Baritone Steve Hess, Lead Stephen Hoell, and now new tenor Chad Riley.  Their current Riversong Rcording is titled "Straight From The Heart".
You can find more information about this exciting trio at www.southernsalvation.com or www.homelandentertainmentgroup.com
Tags:
chad riley
,
Homeland entertainment Group
,
Riversong Recording
,
Southern Gospel Music
,
Southern Gospel News
,
southern salvation
Posted in
announcements
|
Comments Off

on Steve Hess and Southern Salvation announce New Tenor Vocalist
Written by SGN Scoops Staff on April 19, 2011 – 5:06 pm -
Homeland Records ( a div. of Homeland Entertainment Group) is excited to announce the signing of one of
America's most prestigious Southern Gospel Music Quartets; The Anchormen of Goldsboro, NC.  The official signing took place this past weekend at an Anchormen concert in Kingsport, Tennessee.
Since 1979 The Anchormen have produced many award winning Top 40 hits as "I've Been Touched", "I Feel Like Running", "Second Time Around",  their number one hit" Giver of Life" and most recent Top 40 singles "All In A Sunday's Work" and "One Day I Will". Homeland Records along with the Anchormen group members are currently reviewing material for the project but have already recorded the first single from the yet to be released project "I Enter In" from the pen of Wayne Haun and Joel Lindsey that will be shipped to radio in late May.
Anchormen group owner Tim Bullins stated "The group is collectively excited about our relationship with Homeland Entertainment. The vision that we both share will enhance the awareness of our ministry not only to long time fans but to create new audiences as well."  Homeland Director of A/R Eric Melton also adds to that comment " The Anchormen have been great friends for many years. I have had the opportunity to work with their ministry in years past.  There have been numerous outstanding personal that have been a part of this group, but the current lineup of recent members and the return of former long standing members, I feel there is a renewed expectation in the Anchormen and Homeland is delighted to represent their music to the marketplace. We believe in what the ministry stands for and the tradition of quartet music that they strive to convey in every concert!"
The current roster or the Anchormen consists of Tenor Karl Rice, Bass Paul Harkey, and returning alumni, lead Dale Forbes and Baritone Terry Carter.  The Anchormen is booked exclusively by The Adoration Agency. For upcoming project information updates please visit, www.theanchormen.com or www.homelandentertainmentgroup.com
Tags:
Homeland entertainment Group
,
The Adoration Agency
,
The Anchormen
,
Tim Bullins
Posted in
announcements
,
christian entertainment
|
Comments Off

on Anchormen Sign With Homeland
Written by SGN Scoops Staff on March 2, 2011 – 10:18 am -
(Nashville, Tn) – Lookin' Up, Heartwarming Recording Artists (a division of Homeland Entertainment Group), would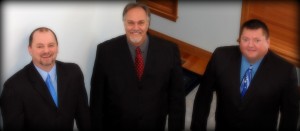 like to welcome two brand new members to the group, Mr. Willie Church and Mr. Bruce Campbell.
Willie makes his home in Ohio and has been in southern gospel music most of his life.  Most recently singing with the group New Joy.  Willie is also an incredible songwriter, with national hits such as  "Mighty Good Son" and "God's Good Enough."
Bruce lives in southern Illinois and has been a part of southern gospel for several years.  He has been a member of such groups as The Sheherdsmen Quartet and most recently The Classic 4.  Bruce has one of the smoothest voices in all of southern gospel music.
Group founder and manager Matt Hoover states  "I feel honored to be sharing the stage with these men.  "We are so excited about the future and with what God has in store for Lookin' Up."
Work will begin soon on a brand new project from the all new Lookin' Up, featuring songs written by Hoover and Church and possibly a few old favorites.  Be watching the website for news of the release of the new CD.
If you would like to hear the smooth sounds and tight southern gospel harmony of the all new Lookin' Up, please check their schedule for a singing near you.  You can also email or call Matt to schedule Lookin' Up for your church or event.  Further information is available at www.lookinupministries.com or www.homelandentertainmentgroup.com
Tags:
Homeland entertainment Group
,
lookin' up
,
Matt Hoover
Posted in
announcements
,
christian entertainment
,
Christian interest
|
Comments Off

on Lookin' Up Adds New Members
Written by Rhonda on November 23, 2010 – 6:14 am -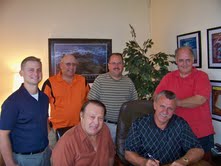 Nashville, Tennessee — Heartwarming, a division of Homeland Entertainment
 Group announces Forgiven 4 as a new addition to the label.  The Ohio based
 quartet releases their newest project, "Whenever He Says Go" on November 23,
 2010.  The group features Rich Dillon (Bass), Rusty Phillips (Tenor),
 Steve Black (Baritone), and Randy Parsons(Lead).  "Everyone at Homeland
 Entertainment has become friends," Rich Dillon said, "Out of all
 recordings we have worked on in the past; we are most enthusiastic and excited about
 this one and anticipate singing these songs in upcoming appearances."
 The album features the titled original "Whenever He Says Go" as well as
 "Cast my Bread Upon the Water."  The project is set for release January
 2011.  Forgiven 4 anticipates doing more work with the label in the
 future. "We are looking forward to doing more work with Scott Godsey," Dillon
 said,  "Homeland treats us like family."    Forgiven 4 will also be a featured
 group on Homeland Entertainment Group's upcoming Gospel Music Cruise
 sailing  to Cozumel,  Mexico and the Grand Caymen Islands in January. For more
 information about Forgiven 4 or bookings, visit the website at
 www.forgiven4.com.  For more information about Homeland Entertainment
 Group,  visit www.homelandentertainmentgroup.com.
Photo-  Pictured Left to Right;  Back Row; Heartwarming General Manager Scott Godsey, Forgiven Four's Rusty Phillips, Randy Parsons, and Steve Black.
Seated, Homeland Label Group CEO Bob Jones Jr., and Forgiven Four's Rich Dillon.
Tags:
Forgiven 4
,
Homeland entertainment Group
,
Randy Parsons
,
Rich Dillon
,
Rusty Phillips
,
Steve Black
Posted in
announcements
|
Comments Off

on Forgiven Four Signs with Homeland Entertainment Group
Written by Rhonda on September 20, 2010 – 4:03 am -
Nashville TN- Homeland Recording artist The Toney Brothers announced today
that effective immediately, Jake Sammons, and Derrick Boyd, are joining
The Toney Brothers.
Jake Sammons will be singing baritone, and playing the keyboard, and
Derrick Boyd, will be singing tenor. Jake will be filling in for George
Amon Webster unitl he is able to return, after that time, Jake will remain
with the group, as a vocalist and as pianist as well.
These gentlemen are no strangers to Gospel Music Fans. Sammons spent four
years as lead vocalist with The Toney Brothers during the time when the
quartet had such Top 20 singles as "Gonna Make My Getaway" and "Mercy Came
Down".  Jake then spent several more years as Music Director and morning
drive host at WPOS Southern Gospel Radio in the Toledo Ohio market.
Boyd is one of Gospel Music Fans favorite all time tenors.  He has spent
over 20 years with such groups as the Dixie Melody Boys, Heaven Bound and
The Kingsmen.  Both of these men are welcome additions to the group and
they are looking forward to being back on the road seeing the fans at all
Toney Brother appearances.
Work is already underway for the new Homeland recording to be released
this fall, and the first single with this dynamite group "Just As He Is"
written by Dianne Wilkinson has just been shipped to radio.   The Toney
Brothers are also regular guest artists on the new nationally syndicated
Television program "Brush Arbor Jubilee" which can be seen throughout
various markets each weekend.   National Quartet Convention Fans will get
an opportunity to hear this group on Thursday afternoon at the Featured
Artist Showcase.
You can find more information at www.homelandentertainmentgroup.com or at
www.toneybrothers.com
Tags:
Brush Arbor Jubilee
,
Derrick boyd
,
Homeland entertainment Group
,
Jake Sammons
,
toney brothers
Posted in
announcements
|
Comments Off

on Jake Sammons and Derrick Boyd Join The Toney Brothers