Written by Staff on July 23, 2019 – 6:14 am -
Glasgow, Kent. – In a time when gender reveal parties are common, Caleb and Amanda Cowan like to be different. At 7:58 a.m. today, July 22, 2019, they, along with big brother, Baker, welcomed the arrival of a brand new baby boy.  Both baby and Amanda are doing well.
The decision to be surprised as to the gender of the baby has been a nine-month journey that Sneed Family fans have anticipated.
"We wanted to let God be God," stated Caleb Cowan.  "It was just a small act of faith as we know only He can bless our family."
"God always has a plan. This new baby brings so much joy and a new dimension to The Sneed Family," said Jeff Sneed while beaming with the pride of a new grandfather.
"This baby will certainly make things more interesting as we raise these boys in the music we love," explained Amanda Sneed Cowan. Amanda is the mother to this baby and three-year-old Baker Cowan and sings soprano for the well-loved family group. The baby was welcomed into the world surrounded by uncles, Seth, and Jacob Sneed, along with his grandparents, Jeff, and Pam Sneed.
This Labor Day weekend, August 29-September 1, 2019, the family will host the Gospel Fest at Loretta Lynn's Ranch. This new baby is likely to be the biggest attraction.
The Sneed Family is a favorite to their southern Kentucky fans.  They provide an honest worship experience while providing encouragement. There is now a third-generation to bring more music while honoring the God they serve.
Watch for them on stage as well as on television with their production of "Sneed Family Music." The program is seen in over one million homes each week, bringing music and interviews from the best in Southern gospel music. The show is now available online.
For more information on The Sneed Family, visit sneedfamily.com
Read the July SGNScoops Magazine Online HERE
Download July SGNScoops Magazine On PDF
HERE
Find SGNScoops Magazine On Facebook
HERE
Listen To Todays Gospel Music
HERE
Tags:
Caleb and Amanda Cowan
,
Gospel Fest at Loretta Lynn's Ranch
,
gospel music
,
Jeff Sneed
,
Sneed Family
,
Sneed Family Music
,
Southern Gospel Music
Posted in
announcements
,
artists
|
Comments Off

on The Sneed Family bucks tradition, welcomes Baby Boy
Written by Staff on October 8, 2015 – 8:07 am -
Pigeon Forge, TN  (October 8,2015) – SGNScoops announced today that Southern Gospel artists, The Sneed Family, are joining the lineup for Creekside Gospel Music Convention, November 2nd through 5th, at Pigeon Forge, Tennessee. The Sneed Family consists of Jeff and Pam Sneed, Caleb and Amanda Cowan, and Seth and Jacob Sneed. They are the hosts of the Loretta Lynn Gospel Music Festival and the Glory Bound Jubilee. The Sneeds have been nominated for, and won, several awards for their music. Their songs have graced several charts as well as touched the hearts of many.
Jeff Sneed is thrilled to be attending Creekside. "The Sneed Family is so excited about being a part of Creekside this year. I believe we should all support these good folks that are so instrumental in bringing new artists to the forefront, as well promoting those artists that have established their position in the industry. These are the ingredients for keeping Gospel music alive and well. I am also excited about helping emcee this event! It's going to be a great week in Pigeon Forge, Tennessee!"
"We are happy to welcome the Sneeds to Creekside 2015," says Rob Patz, publisher of SGNScoops. "I know our audience will enjoy their music and I'm glad that Jeff will be emceeing. I'm excited about Creekside this year and all the artists that are joining together to make this the best year ever!"
Get your free tickets today – click here! Creekside Gospel Music Convention begins November 2nd at the Smoky Mountain Convention Center.  Daily showcases, jam sessions, nightly concerts and Midnight Prayer are all scheduled from Monday until Thursday. The 2015 Diamond Awards are held on Tuesday, November 3rd. Creekside tickets are free but must be reserved. For more information on tickets and lodging visit www.creeksidegospelmusicconvention.com or call Rob Patz at  360.933.0741.
Tags:
2015 Diamond Awards
,
Creekside
,
Creekside Gospel Music Convention
,
gospel music
,
Jeff Sneed
,
Pigeon Forge
,
rob patz
,
Sneed Family
,
southern gospel
Posted in
announcements
,
artists
,
sgn scoops magazine
|
Comments Off

on The Sneed Family to appear at Creekside Gospel Music Convention
Written by Staff on May 4, 2015 – 12:46 pm -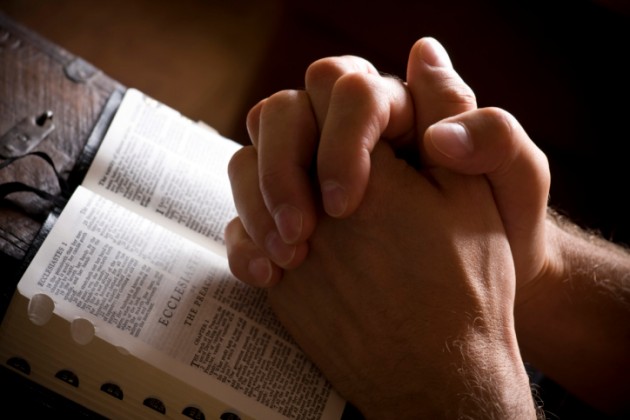 SGN Scoops would like to put a focus on prayer to encourage each of us to pray more and listen harder for God's response. Thursday, May 7, is the National Day of Prayer in America. Today we focus on a GOOD Father who hears and answers prayer.
Today's verse on prayer:
"…if My people, who are called by My name, will humble themselves and pray and seek My face and turn from their wicked ways, then I will hear from heaven, and I will forgive their sin and will heal their land." (2 Chronicles 7:14 NIV)
We asked various artists about the importance of prayer in their lives. Stay tuned here all week for more!
Jeff Sneed of the Sneed Family has a lot to share about prayer:
To me prayer is the greatest tool that we as Christians have. It not only is vital as the lifeline to a Christian but it is the doorway to the gift of salvation.  This is why I believe that the devil works so hard to hinder the prayers of God's people.  Have you ever noticed that every time you try to spend time talking to the Savior there is always things that try to divert your attention? Satan knows when God's people pray, things will happen.  I must confess that too many times I'm more like Martha being busy with the work to be done that I am like Mary spending quality time with God. Most often, I find myself talking to God in the late stillness of the night or the early morning hours.  It seems it's then I am able to get my priorities in the proper order.
Several times and places, I know without a shadow of a doubt, that God heard my prayers.  I remember when each one of my children were little, I got a burden for God to save them when they were to reach the age of accountability.  I needed a promise from God that even if I were called out of life before my children reached that age, that I would know I would get to meet them again when this life is over.
Tags:
gospel music
,
Jeff Sneed
,
Pray Now
,
Prayer
,
sgn scoops
,
SHELLEM CLINE
Posted in
Christian interest
,
sgn scoops magazine
,
special feature
|
Comments Off

on Monday's Prayer Focus: We serve a Father that wants to hear from His children