Written by scoopsnews on September 6, 2019 – 4:46 am -
MAC Recording Artist
Song: "Deeper"
Written By; Jesse Reese and Gerald Crabb
Tags:
Deeper
,
gerald crabb
,
Jesse Reece
Posted in
announcements
|
Comments Off

on Story Behind the Song, "Deeper" written by Jesse Reece and Gerald Crabb
Written by Staff on March 29, 2019 – 3:46 pm -

Vernon Alabama's Gospel Music Weekend will be held Sept. 6 – 7, 2019 at the City Auditorium in downtown Vernon, Alabama. This family-friendly event is open to all ages and groups. Admission is free.
The weekend will feature multi-talented gospel artists showcasing a variety of musical styles, including Southern Gospel, Christian Country, and Bluegrass. Evening concerts begin at 6:00 p.m.
Many artists appearing are M.A.C. Records recording artists, including Jesse Reece, Jessica Horton, McKay Project, Carol Barham, Kenny Gardner, and Amy Richardson.
Also appearing are special guests the Bibletones, Eagle's Wings, Day Three, Chronicle, Hope's Journey,  The Riders, Gloryland, and Zion's Way.
In addition to the nightly concerts, this year there will be a Saturday afternoon showcase concert featuring various regional artists. Concessions will be available.
Artists interested in performing during the showcase are invited to call the promoter listed below.
General admission is free, however, VIP passes are available this year. VIP guests will receive special priority seating, a bag of merchandise, and a private meet and greet reception with the artists. VIP passes are only $25.
Artists wishing to participate in the showcase, or for more information and VIP passes, email info@macrecords.net or call 662.889.2829 . For more information about the artists, sponsors, hotel accommodations, and restaurants, visit facebook.com/macnightofworship/
Tags:
Amy Richardson
,
Bibletones
,
Carol Barham
,
Chronicle
,
Day Three
,
Eagle's Wings
,
Gloryland
,
Hope's Journey
,
Jesse Reece
,
Jessica Horton
,
Kenny Gardner
,
M.A.C. Records/Studio 115A
,
McKay Project
,
The Riders
,
Vernon Alabama's Gospel Music Weekend
,
Zions Way
Posted in
announcements
,
artists
|
Comments Off

on 2019 Vernon Alabama's Gospel Music Weekend
Written by scoopsnews on February 5, 2019 – 5:38 am -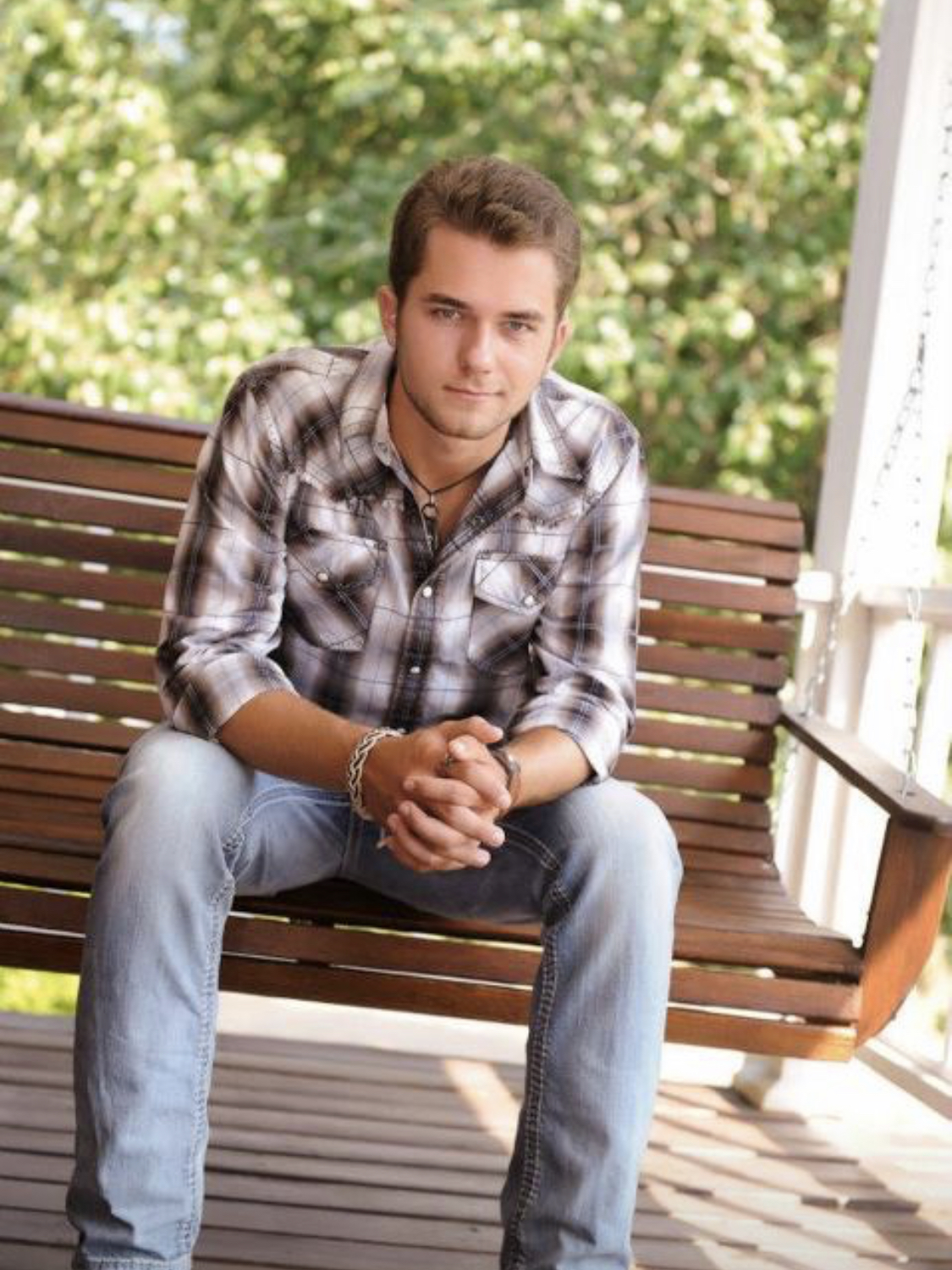 M.A.C. Recording Artist Jesse Reece
Song: Deeper
Writers: Gerald Crabb & Jesse Reece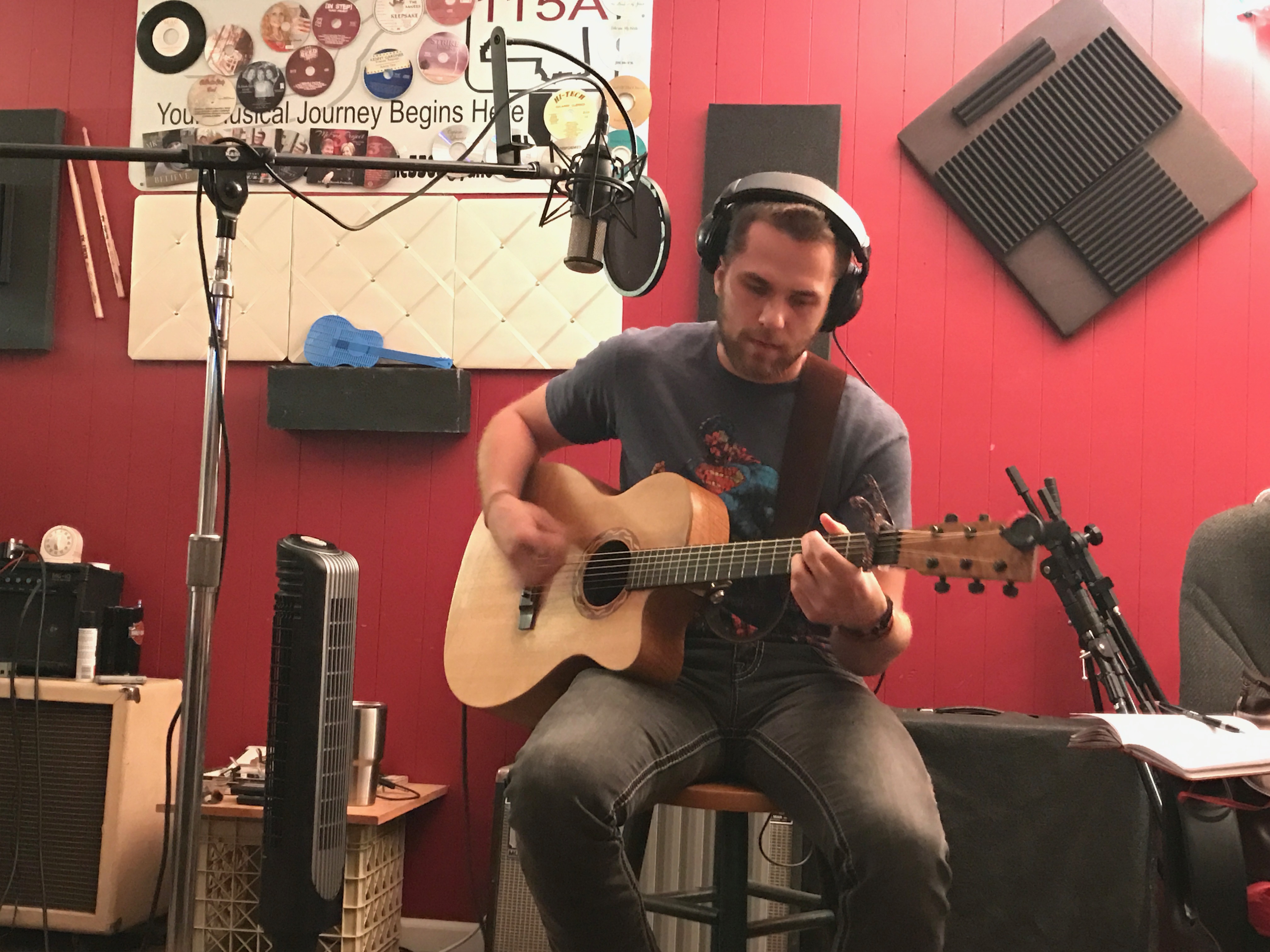 Hear the Story…. HERE
Tags:
Jesse Reece
,
M. A. C. Records
,
M.A.C. Records/Studio 115A
Posted in
announcements
|
Comments Off

on Story Behind The Song "Deeper"… Jesse Reece
Written by scoopsnews on February 22, 2018 – 4:16 am -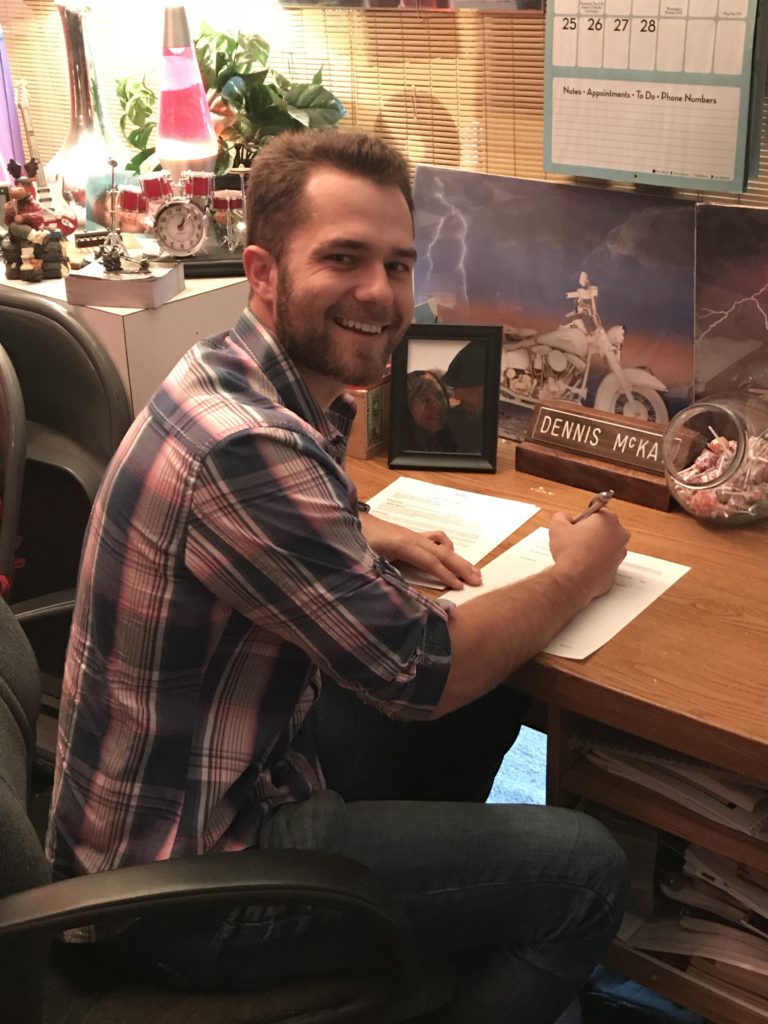 Jesse Reece Joins M.A.C. Records
By Leslie McKay
M.A.C. Records is pleased to announce that Christian/Country artist, Jesse Reece, has joined the M.A.C. family.
"We are excited to welcome Jesse Reece to the M.A.C. Records family. We have been watching Jesse's career for the past 4 years. He's proven that he lives what he sings. He is a positive role for the younger generation and we wanted to be able to reach them with music they can relate to. Jesse fits that and more with music that speaks to everyone – young and not so young," said Dennis McKay of M.A.C. Records.
Jesse Reece is not a "newbie" when it comes to Christian/Country music. He started writing songs and singing and playing guitar about 8 years ago after a terrible car wreck that almost took his life. Jesse says that God started opening his eyes to the things that really matter and since then he has given his life completely to serving Him in all that he does.
Jesse released his first album, "Finding My Way" in 2013 followed by his second album, "Brand New Start" in 2015.  Jesse is an award winning artist that has been recognized in the industry for his talents. He was awarded the 2014 Christian Voice Magazine Male Horizon Artist of the Year and the 2014 AMG New Artist of the Year, as well as the 2015 ICGMA Crossover Artist of the Year.
From a personal standpoint, the last couple of years have been full of changes for Jesse.  He has a great family that supports his music career and that family grew just a little bit bigger when he married the love of his life, Emelia, in June of 2017. Not only did he get married, but in the midst of everything that goes along with preparing for a wedding they built a new house and now make their home in Ethelsville, AL.
During the last couple of years, Jesse also took time to step back from the music scene and reflect on who he is and who God wants Him to be as an artist. He's now ready to go. His first step was to look at creating a new project that is 100% Jesse Reece and that is where M.A.C. Records came into the mix.
"I decided to sign with M.A.C. Records (Dennis and Leslie McKay) because they are a reputable company. I have worked alongside them for the past 3 years and they have always been quick to offer assistance in any way while never pressuring me to sign with them. I feel that M.A.C. Records has great leadership and character. It is the right fit for me," commented Jesse Reece.
With Heath Elliott as engineer and Dennis McKay and Jesse Reece as producers, the finishing touches are being put on a new project scheduled to be released in the next few weeks. This project will feature all original songs written or co-written by Jesse. When asked to describe what makes this project different than the others, Jesse said, "In the past, I kinda got lost and found myself going in a direction musically that just wasn't who I am. I am very confident after hearing the new record you will feel like you've personally met me. That is what separates it (this project) from the rest in my opinion…100% Jesse Reece."
In addition to releasing a brand new project, the first radio single, "Deeper", will also hit the airwaves in the next couple of weeks. This is a really special song to Jesse because he had the honor of co-writing this song with one of the most well-known songwriters in Christian music and someone Jesse describes as "my songwriter hero" – Gerald Crabb. The song talks about going deeper with God and making it about more than just going through the motions.
For more information about Jesse, go to:
Facebook: Jesse Reece Fans & Friends
Instagram: @jessereecemusic
Email: jessereecemusic@gmail.com
For more information about M.A.C. Records, go to:
Facebook: @musicstudio115a
Email: info@macrecords.net
Phone: 662.889.2829 (Dennis McKay)
Tags:
Jesse Reece
,
M.A.C. Records/Studio 115A
Posted in
announcements
|
Comments Off

on Jesse Reece Joins M.A.C. Records