Written by scoopsnews on August 29, 2016 – 8:10 pm -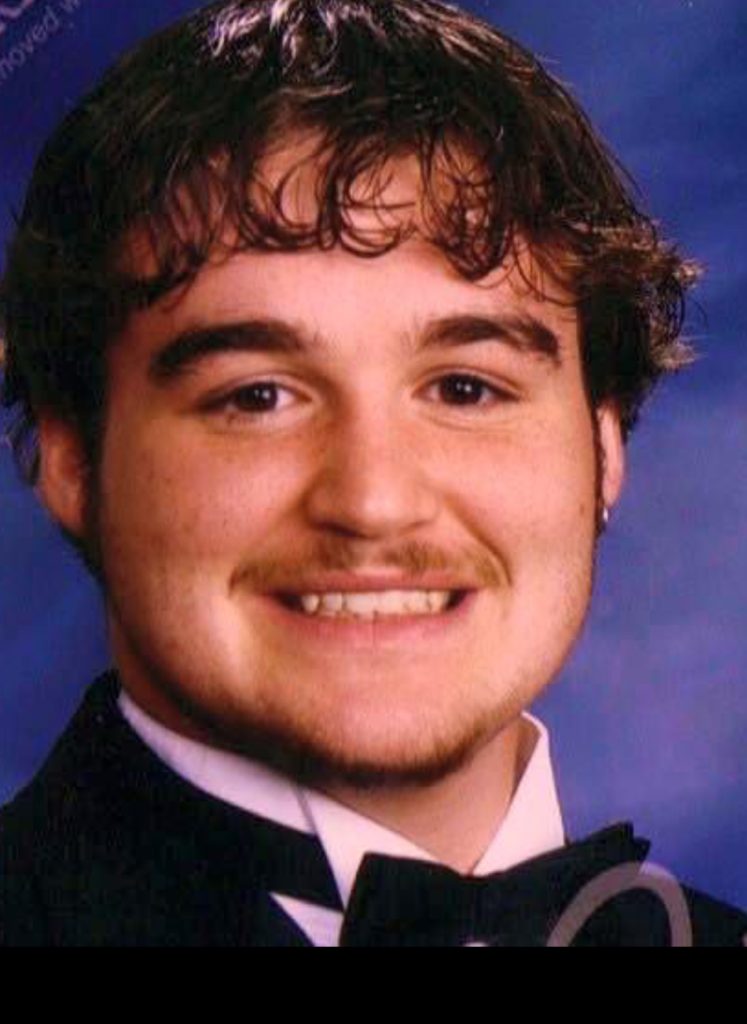 From Jennifer's Facebook:
Update on Joey. We have been told by Joeys doctor that he is in the last stages of kidney failure. Still having seizures. We have been told to prepare and call the family in to see him. He has fought an amazing fight, and has blown away the statistics, but he is tired. Thank all of you for the prayers for him and his family.
Join us at SGN Scoops in praying for this precious family.
Tags:
Back Home
,
Jimmy Layne
Posted in
announcements
|
Comments Off

on Urgent Prayers Needed for our friends "Back Home"
Written by SGN Scoops on May 6, 2014 – 4:58 pm -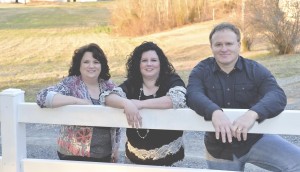 Nashville, TN (5/5/14) – Awarded nominated and winning trio Back Home (Jimmy and Jennifer Layne and Stacy Pearcy) from South Pittsburg, TN has released a brand new CD that have many saying is the best CD they have heard in the Southern Country Gospel genre in years.
"Back Home has released some great CD's in the past, but this CD is the best I've heard to date from them and that's saying a mouthful," says Chris Latham/Back Home producer and Grammy winning engineer.
The new CD titled "It's Not Over" is loaded with award winning writers such as Jimmy Yeary, Tony Wood, Sue Smith, Kenna Turner West, Jerry Salley, Mark Narmore, Josh Turner, Jason Cox, Jeff King and Jennifer Layne.  Each and every song tells of the love of God and forgiveness He gives us and that we should give to each other.
Things are going great for Back Home.  Coming off a great end of the year in 2013 singing on the main stage at NQC and just recently receiving 4 Diamond Award nominations and 1 Singing News Nomination for Favorite New Trio.
Jeff King and Chris Latham, owners and producers of Cross Country Records, (Back Home's label), are completely hands on in the record making process. They each play, engineer, and produce each song on every album. They are both Nashville veterans, with major accolades of their own. Jeff is touring with Reba McEntire and is one of music's most in demand session players. And as always, Back Home's CD is full of Nashville veteran player's who year after play on their records.  Players include, Jeff King, Steve Brewster, Mike Johnson, Jason Webb, Chris Latham, Tammy King and Joel Key.
"We feel like God deserves the best that we can give him and that Gospel music needs to be quality in sound and words"  It's about Him and reaching the folks that are hurting," says Jimmy and Jennifer.
"I'm so happy to be working on my 6th year now with Back Home. Their music is fresh and real, telling powerful stories we can all relate to in some form. Their ministry brings comfort to those in need, and hope for people trying to change their lives. They've been through it, now they sing about it. If you haven't experienced a live concert.. 
Do it!
" said Jeff King/Producer of Back Home and Cross Country Records Producer and Owner.
Sheri Easter stated, "I remember the first thing Jeff ever told me about Back Home.  We were working a concert with them and he came back on the bus bragging on the harmonies, their vocals and what a wonderful writer Jen was.  Immediately, I was hooked."  Jeff and Sheri are appearing on Back Home's new CD, with a duet slated to be the next single written by Jennifer and Sheri Easter called "One Prayer Away", it will be hitting radio this month.
To learn more about Back Home, you can visit them on the web at 
www.backhomesings.com
. You can also purchase a new Back Home CD on their website.
Tags:
Back Home
,
Jason Cox
,
Jennifer Layne
,
Jimmy Layne
,
Jimmy Yeary
,
Kenna Turner West
,
Southern Gospel News
,
Stacy Pearcy
,
Sue Smith
,
Tony Wood
Posted in
announcements
|
Comments Off

on Back Home Releases New CD On The Cross Country Records Label
Written by SGN Scoops on May 8, 2013 – 6:14 pm -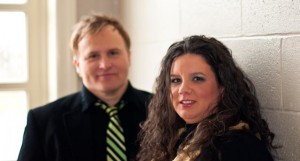 South Pittsburg, TN (May 8, 2013) It's going to be a busy weekend for Back Home fans.
"Whiskey Stained Glass" the heart-wrenching video performed by outstanding vocal duo, Back Home, will be aired Sunday, May 12th at 7:30 AM CST on TNN which broadcasts The NASHVILLE COUNTRY REVIVAL program hosted by Bill Traylor of Mansion Entertainment.
Diana Thomas of Fresh Well Media stated "This is the most emotional and transparent concept video Fresh Well Media has done to date. This video will change your life".
The video is from the song "Whiskey Stained Glass" on the 'God Doesn't Listen To The Odds' album, which also features the chart busting song "Tell The Mountain (About Your God)".
In addition to the video broadcast, starting the day before on Saturday May 11th Back Home will be performing at Jeff and Sheri Easter's Homecoming in the Lewis Family Homeplace, Lincolnton, GA.
Jimmy Layne said smiling "Jeff told us he really loved the song, 'Tell The Mountain (About Your God)' and that was going to be one of his request for us to sing Saturday. I think that song , which happens to be doing very well on the charts, is the reason Jeff and Sheri invited us to sing at their Homecoming".
Information about Jeff and Sheri's Homecoming can be found at http://www.jeffandsherieaster.com .
Also performing will be Jason Crabb and Jeff & Sheri Easter. An offering will be taken for The Home Place, a non-profit organization supported by Jeff and Sheri.
You can reach Back Home at http://www.backhomesings.com, www.facebook.com/back.home, or
E-mail them at backhome@backhomesings.com .
Tags:
Back Home
,
jeff and sheri easter
,
Jimmy Layne
,
Southern Gospel News
Posted in
announcements
|
Comments Off

on Tune-in Alert, Busy Weekend For Back Home
Written by SGN Scoops Staff on February 25, 2013 – 10:25 am -
Jasper, TN (February 25, 2013) Award Nominated group Back Home has been selected to be the host group for the "Feed My Children Tour 2013". They will be touring across the country bringing in new Artists along the way including, Back Home, The Nelons, 11th Hour, The Kevin Jones Family, and many more being added.
Back Home manager and singer Jimmy Layne said, "We are thrilled to announce that our artists for the Feed My Children Tour beginning in the month of March will be The Nelons and The Kevin Jones Family. The first concert is set for Friday, March 15th at the Immanuel Baptist Church, in North Augusta, SC, 7:00 pm est and, Saturday, March 16th at the Stevenson Auditorium in Orangeburg, SC at 6:00 pm est.
Our goal with the Feed My Children Tour is to:
Help feed the hungry.
Bring great music for everyone to enjoy.
Give the opportunity for everyone to help others less fortunate than themselves.
Bring communities together to help organizations that have food pantries and stock their shelves so they are able to help more people than ever.
The tour will go to different cities and towns across the country reaching wherever there is a need to call attention to hunger awareness.
Various food pantries and shelters are feeding more people than ever before. These organizations are trying to stretch every pound of food and donations they receive to help as many people as possible. Through this tour, the opportunity will be given to everyone to help restock food shelves and help those who are less fortunate.
Jennifer Layne, wife of Jimmy and singer for Back Home stated, "As we bring good music for you to enjoy, we ask that you bring canned and dry goods to fill the bins as you enter in. All that you are able to bring will be donated to organizations within your own community to help others."
To host or be considered as an artist for the tour in your city please contact, Sophia Davis @ Adoration Agency, 615-590-7453 or Sophia@adorationagency.com
****
About Back Home
Back Home is a husband and wife team who not only are great singers, but also inspiring songwriters. Jimmy and Jennifer are no strangers to the music industry. Twenty-six year veterans of vocal session work, they are two of the most sought after background singers in the country and gospel music industries. On any given night you can find Back Home sharing their love for good music, the gospel and their love for the One who has allowed them to live their dreams and sing for Him with audiences and churches all across America.
Tags:
Back Home
,
Feed My Children Tour 2013 with Special Guests Back Home
,
Immanuel Baptist Church
,
Jimmy Layne
,
southern gospel
,
Southern Gospel News
,
SouthernGospel Concerts
,
the nelons
Posted in
announcements
|
Comments Off

on Feed My Children Tour 2013 with Special Guests Back Home
Written by Rhonda on November 16, 2010 – 5:55 pm -
Nashville, TN (November 15, 2010) – Back Home has received an endorsement deal from Boulder Creek Guitars, a Morgan Hill Music Group out of Morgan Hill, California.
Boulder Creek will be supplying Back Home with the new ECL-2 Classical and the new ECR3-N Acoustic.  These fine guitars are played by Michael Spriggs, Travis Toy of Rascal Flatts, Chris Rodriguez of Keith Urban, Grant Mickelson of Taylor Swift's band and many more.
 
"We look forward to playing these fine guitars in the next few days, and we thank God for continuing to bless our ministry, it's all about Him!!", says Jimmy Layne of Back Home.
 
Back Home, Jimmy and Jennifer Layne, is based out of South Pittsburg, TN.  They were voted 2010 Duet of the Year.  They have just released their new Acoustic CD "Somebody's Prayin" and will be releasing a new CD in February; all of which are produced by Nashville notables, Russell Terrell, Chris Latham and Jeff King.
 
To learn more about the Boulder Creek Guitars, visit them at http://www.bouldercreekguitars.com.  (See the below guitars that Back Home has been endorsed)
Tags:
Back Home Boulder Creek Guitars
,
Jennifer Layne
,
Jimmy Layne
,
Morgan Hill Music Group
Posted in
announcements
|
Comments Off

on Back Home Receives An Endorsement From Boulder Creek Guitars