Written by Staff on August 14, 2019 – 1:37 pm -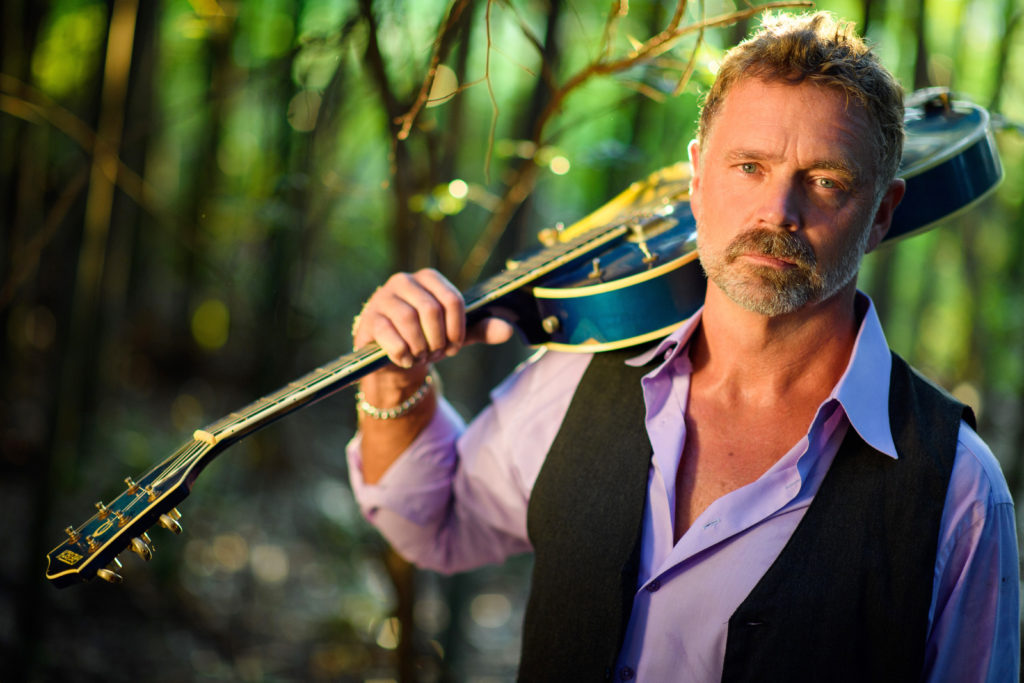 When he was just eight years old, John Schneider would entertain his friends and their families with magic shows. He knew then he had a love for performing and that would carry on through his teens and into adulthood. This predilection for acting led to the role of Bo Duke on the TV series, "The Dukes of Hazzard," a job that would change his life and bring him fame.
Reflecting back on the series 40 years later, Schneider says, "It's hard to imagine anything has been 40 years really, but what a special time in my life." The friendships he made during the production of "The Dukes of Hazzard" would carry on through present day. 
In 1981, at the height of the popularity of his show, Schneider released his debut country album, "Now or Never." His first single from the album, a cover of the Elvis Presley song, "It's Now or Never,"peaked at No. 4 on the U.S. Country Billboard charts and remains the top charting Elvis cover to date, by any artist. Schneider had found another avenue to tell stories, through music, and he knew that was what he was destined to do. He enjoyed great success during his country music career with four No. 1 singles on the Billboard Country Charts and 10 top 10 hits.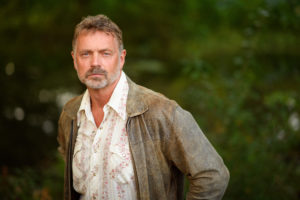 Schneider was tapped for the role of Jonathan Kent on the CW Network series, "Smallville," in 2001. The show followed a young Clark Kent growing up in Smallville, Kansas before he became the hero, Superman. 
"I was the 'Uncle Jesse' of that series," Schneider muses, as he reflects back on the character portrayed by Denver Pyle on "The Dukes of Hazzard."
"What made "Smallville" such a great show was the emphasis it made on family and how important family is," says Schneider. "In my opinion, it is the best portrayal of the Superman mythology of any other show or movie."  He credits that to the creative team of Alfred Gough and Miles Millar who created and produced the "Smallville" series.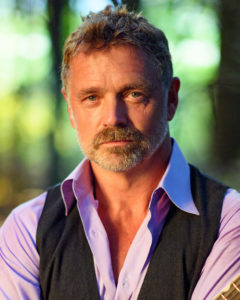 The lack of family friendly programming available today bothers Schneider. "It's not a decline in the morals of everyone who creates shows or movies. It's about business. If the demand for those types of shows is there, then people will make them because it's a business and they create these shows to make money."
Schneider believes the market is there for family friendly movies and shows. As a result, he is creating them in his John Schneider Studios. "We have a new movie we are making called 'Christmas Cars.' It's the story of a man trying to save his farm by selling diecast replicas of the cars he used to drive 40 years ago," he says. "A lot of my story is in this movie."
Tags:
christian country
,
Country Music
,
Dukes of Hazzard
,
gospel music
,
John Schneider
,
Smallville
Posted in
artists
,
sgn scoops magazine
|
Comments Off

on John Schneider is Recycling Grace
Written by Staff on June 28, 2019 – 4:08 pm -
Editor's Last Word By Lorraine Walker for June 2019
Here is the June edition of SGNScoops Magazine and we are halfway through another year. It's hard to believe we are almost finished the second decade of the second millennium. I'm relieved to see sunshine and blue skies today, as we've been deluged with rainstorms ever since it stopped snowing, or so it seems. I hope that today we've brought some light into your day through SGNScoops and the artists we have introduced in its pages. 
The New Speer Family graced our cover and John Herndon had the pleasure of speaking to the members of this fantastic group which is rejuvenating the celebrated sounds of the original Speer Family. I also had the pleasure of speaking to various members through email even though I've never personally met them. Allison Durham Speer communicates like few are able to, regardless of the type of music. If you ever had any doubt that faith in God can move mountains, one look at the smile on her face will assure you of her belief in a God who does the impossible. 
John Schneider is also an artist we have never featured before, but Jimmy Reno has introduced a man who has struggled with many losses, yet retained his faith in God. Schneider's anticipated new release, "Recycled Grace," is bound to be heartfelt and eloquent. 
One artist that readers will already be familiar with is 11th Hour since member Jaquita Lindsey was on our writing team for some time. The group itself has been featured in the past and now Rob Patz has asked them to join the Creekside Gospel Music Convention family of artists. This trio is loved by so many and their songs continue to light up the charts months after release. 
We appreciate the time all of these artists and writers took to tell the story of faith through music, along with new trio Avenue, as well as pianist virtuoso Jeff Stice, who both spoke with our esteemed writer, Robert York. Les Butler is also highly valued here, as he brings a touch of Bluegrass to our pages, through the story of Randy Spencer of the King James Boys. What a great issue, along with Jennifer Campbell showing us the greatness of our Heavenly Father in this month where we celebrate Father's Day. Randall Hamm, Vonda Easley, and Rob Patz also lent their talent and pens, and we salute our whole staff, including our creative and design team.
I don't often get a chance to visit with our SGNScoops team, but recently I went with my sister Joan, our proofreader and all-around error-catcher, to enjoy an afternoon with Vonda and Jack Armstrong. We had a good time with this fun couple and we appreciated that they would carve out a few hours in their too-short Niagara trip to visit with us. Vonda and I have been acquainted for several years but don't really get to chat very often. We met Jack for the first time and I was reminded that regardless of accent, a sense of humor is something that connects people. A like spirit is also a positive connection and we all enjoyed the time of discussion and fun.
Strengthening relationships is something we all need to do, to either have an opportunity to show the love of Jesus to an unbeliever, or to build our own faith circle with people we trust. If you are an introvert like me, you find it difficult to step beyond basic greetings with your neighbors or the cashier you see regularly at your favorite store. Perhaps you are an extrovert who loves to chat but finds the deeper realities harder to discuss. It's a learning curve for all of us to gain the trust of those around us enough to have the right to discuss our faith. I'm still learning and beyond talking about the random raccoon that appears to ravage our roofs, I haven't built that many friendships on my street. But I'm trying.
I'm so glad we have the encouragement of gospel music, whatever style we happen to listen to, on any given day, to lift our spirits and strengthen us with the message of Jesus to face that day, whether we are asked to become uncomfortable or just watch for raccoons. Jesus loves us. The world needs to be reminded of that. 
Thank you, as always, for spending your time with us at SGNScoops. We appreciate our readers and we know that we wouldn't be here without you. If you are struggling and need encouragement, or need to hear more about the love of Jesus, please write to me or anyone on our staff. We read every note and email. Please write to me at lorraine@sgnscoops.com
By Lorraine Walker, Editor, SGNScoops Magazine
First published in the SGNScoops Magazine in June 2019.
Read the June SGNScoops Magazine Online HERE
Download June SGNScoops Magazine On PDF
HERE
Find SGNScoops Magazine On Facebook
HERE
Listen To Todays Gospel Music
HERE
Tags:
11th Hour
,
Avenue
,
Bluegrass Gospel
,
Christian Country Music
,
gospel music
,
Jeff Stice
,
John Schneider
,
Les Butler
,
Lorraine Walker
,
New Speer Family
,
SGNScoops Magazine
,
Southern Gospel Music
Posted in
sgn scoops magazine
,
special feature
|
Comments Off

on Lorraine Walker: June issue of SGNScoops and building relationships
Written by SGN Scoops Staff on June 15, 2011 – 7:48 pm -
Atlanta, GA—Many of the most creative and influential voices for Christianity will be attending the International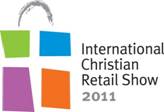 Christian Retail Show July 10-13 at the Georgia World Congress Center in Atlanta. From pop culture personalities in music, television, and film to authors and the deepest minds in theology, apologetics, and social issues, these innovators will discuss latest works, current thought, and upcoming releases that will impact the culture and Christianity in years to come.
Although the ICRS exhibit floor is not open to the public, there will be public events on Sunday, such as the evening worship service and the Champions of the Faith concert and auction which will recognize top leaders in professional fields who daily live out their Christian faith. Additionally, opening Sunday is the three-day Celebrate the Word Bible Legacy Exhibit of historical Bibles and artifacts to help celebrate the 400th anniversary of the King James Bible translation.
New to the convention line-up is competitive surfer Bethany Hamilton who lost her arm in a shark attack, but never lost her faith. Her story and testimony are the focus of the feature film Soul Surfer which is now being released on DVD.
The Duggar family, stars of the TLC reality show 19 Kids and Counting featuring Jim Bob and Michelle Duggar and their 19 children, will perform music at the open-to-the-public Sunday, July 10 Worship Him service. The Duggars also will perform and sign autographs in the Town Center on the exhibit floor and be in the Spring Arbor Content Group exhibit booth during the show.
John Schneider (Bo Duke of The Dukes of Hazzard) stars in Doonby, the story of a mysterious drifter who makes himself indispensable to a small Texas town. The pro-life film features a cameo by Norma McCorvey, who was the Jane Roe in Roe vs. Wade, the landmark 1973 Supreme Court case that legalized abortion. McCorvey later converted to Christianity. Schneider's RV will be parked on the ICRS exhibit floor, and he will be available to discuss the film to be released later this year.
Committed, the six-man a capella group that won NBC-TV's Season 2 of the hit series The Sing Off, will perform on the Town Center stage during ICRS. The Alabama-based group members expressed their faith and performed Gospel songs and favorite hits on the show.
The open-to-the-public Sunday evening service will feature Randy Frazee, who will speak from his latest work with Max Lucado, The Story¾an overarching multimedia epic of God's story through time that's still relevant today. Nicole C. Mullen will sing work from her upcoming worship album, Captivated, a homage to Jesus Christ's majesty. Atlanta's North Point Live also will lead Sunday worship.
Best-selling fiction author Karen Kingsbury will be announcing a contest to promote reading at ICRS. She also will receive one of the inaugural Champions of the Faith awards.
ICRS will host many other authors, artists, and church leaders. For more information, visit www.ChristianRetailShow.com.
Tags:
19 Kids and Counting
,
John Schneider
,
Karen Kingsbury
,
Randy Frazee
,
The Duggar family
Posted in
announcements
,
Christian interest
|
Comments Off

on Christianity's Most Creative and Influential Voices to Attend International Christian Retail Show